Do fantastic wedding ceremony and receptions tickle your fancy? Yes? Then boy, do we have a treat for you today – we're taking you to Pittsburgh, Pennsylvania! Now, there's a lot of things I love in today's wedding – the lush color scheme, gorgeous location, and oh-so-charming décor. But what knocked my socks off was that gorgeous reception area! All I could say is WOW! Seriously, it looks so, so dreamy. Random pops of red and white in the mostly-blacked out arrangement theme gave it character. Another thing I love? The story behind the romantic couple who met in Xbox and sealed their love through this fantastic ceremony. Ahhh, I'm drowning in all the prettiness, and we have Kristen Wynn Photography to thank for capturing it all. What are you waiting for? Scroll away, and enjoy!
We're All About the Details!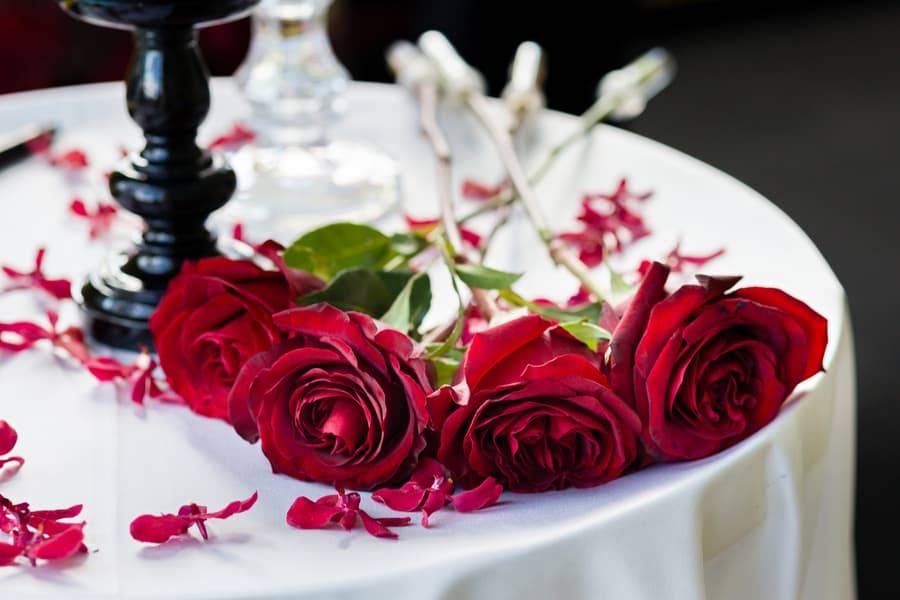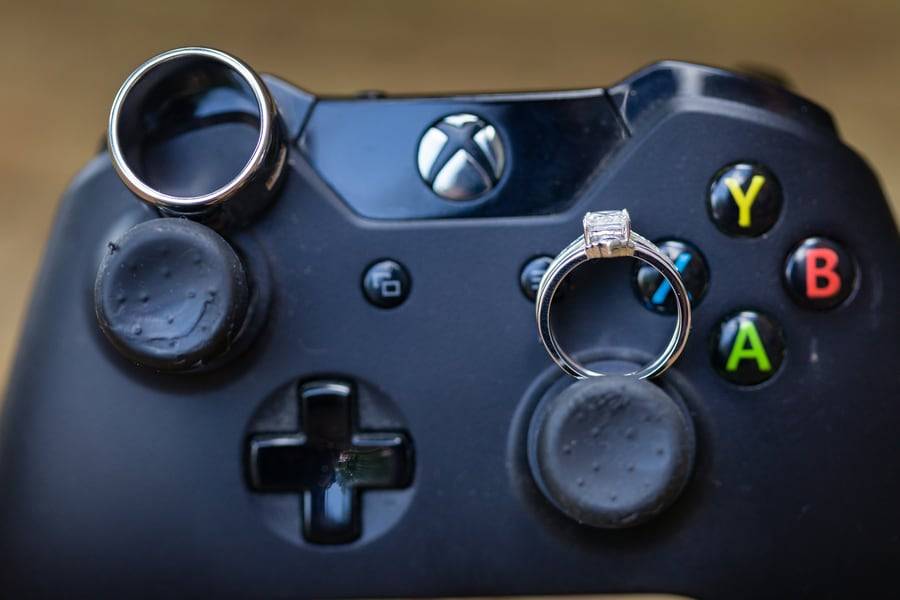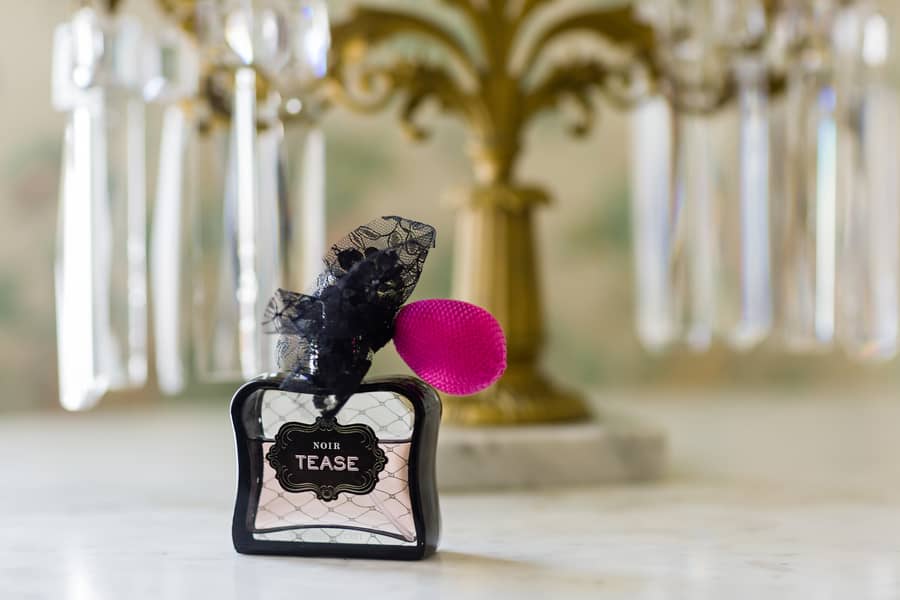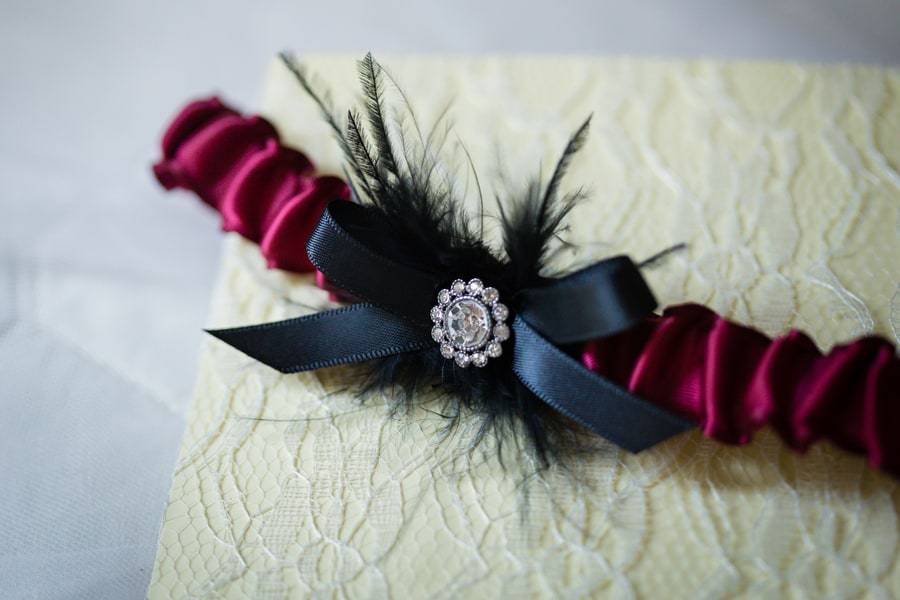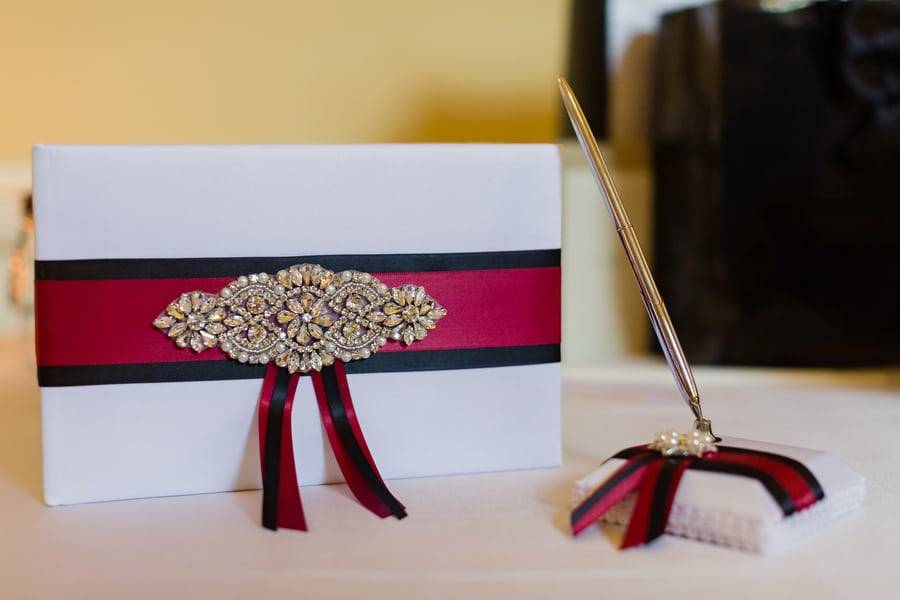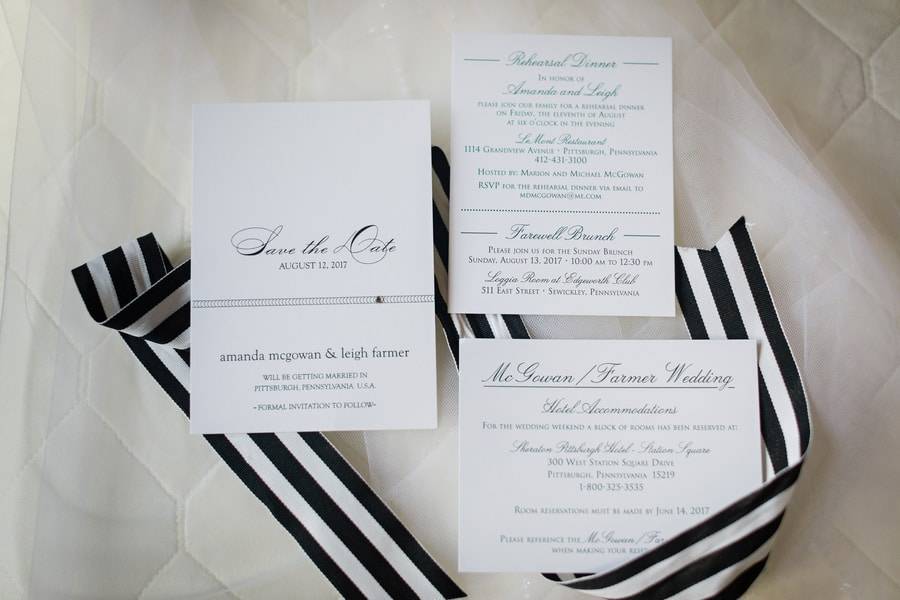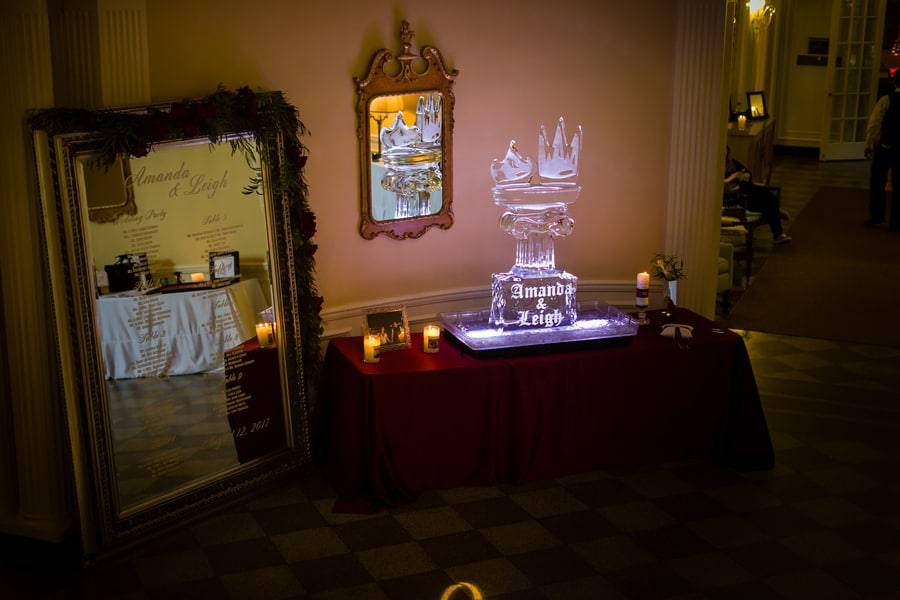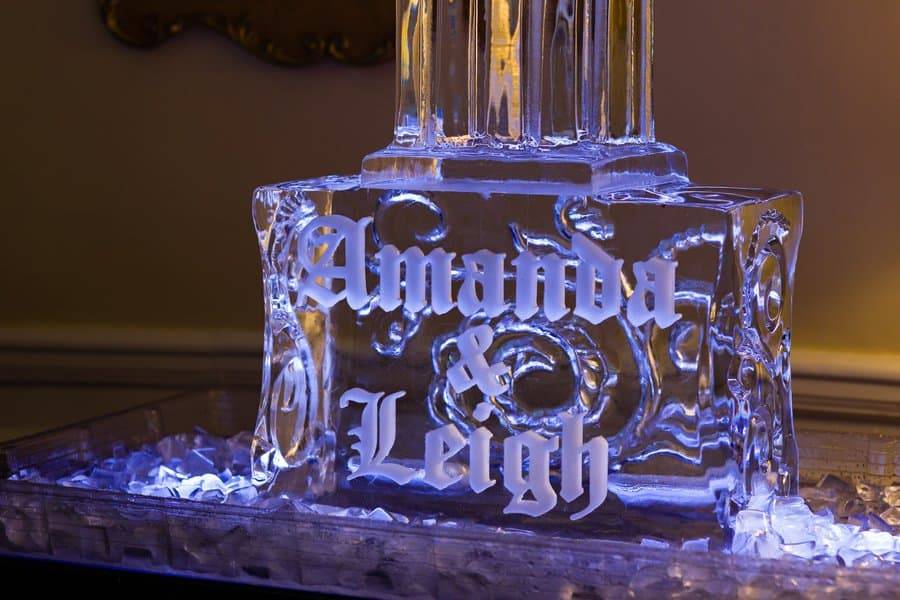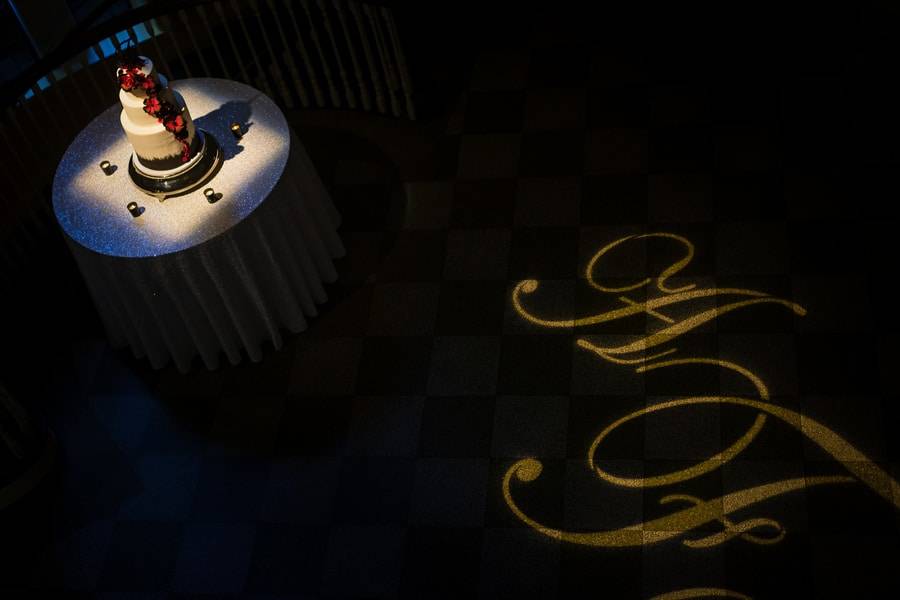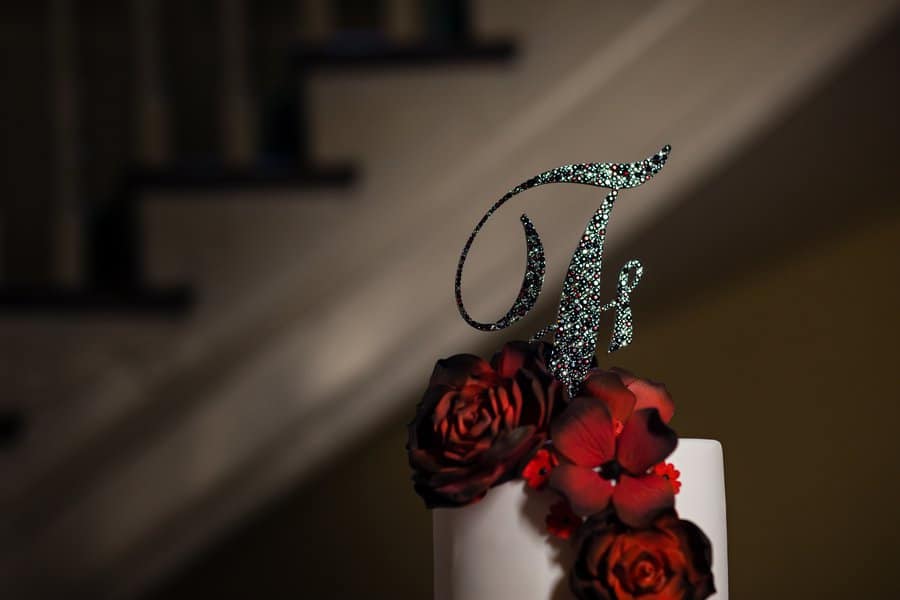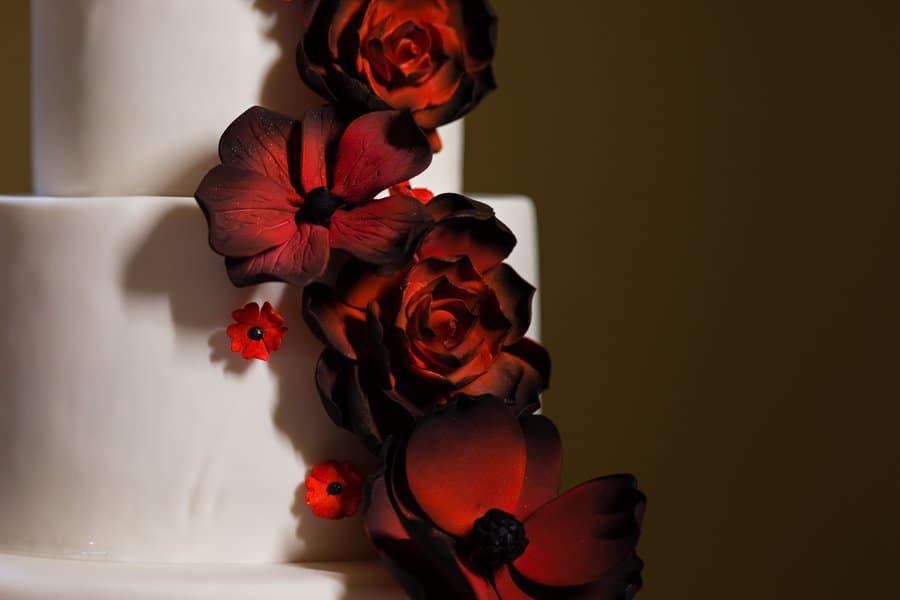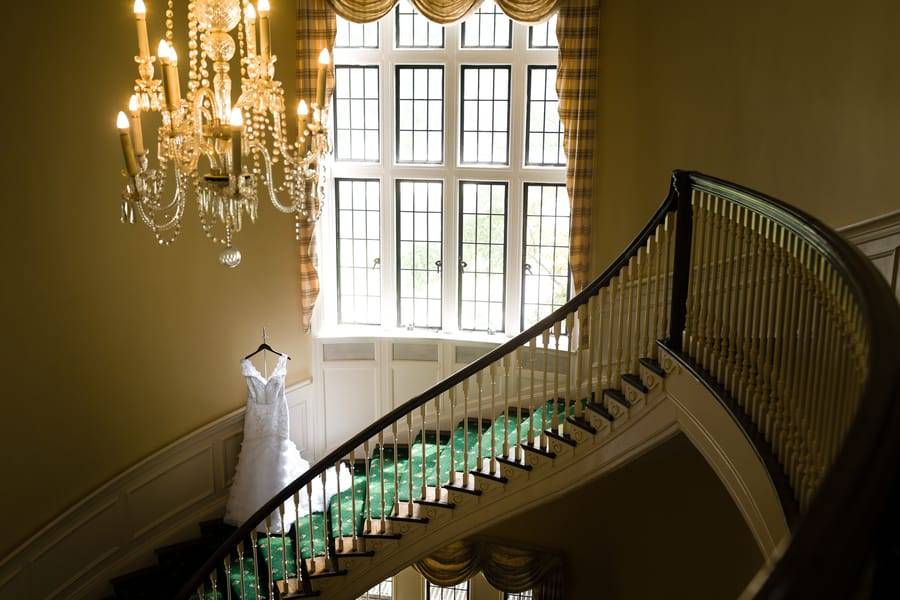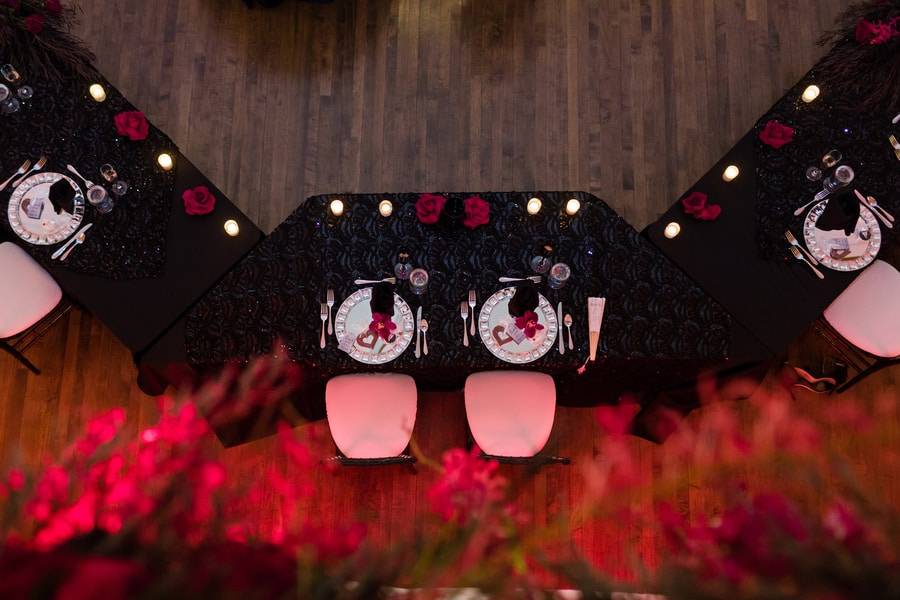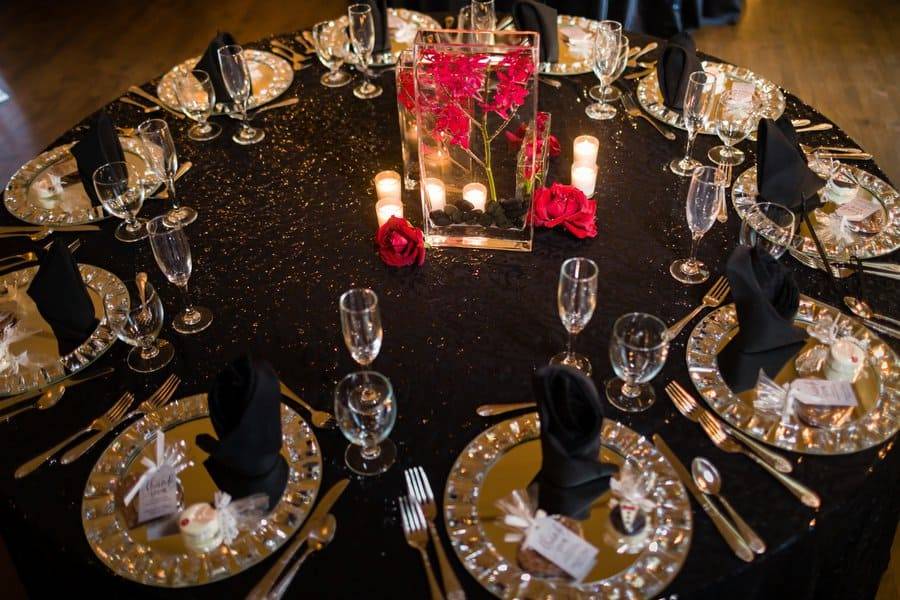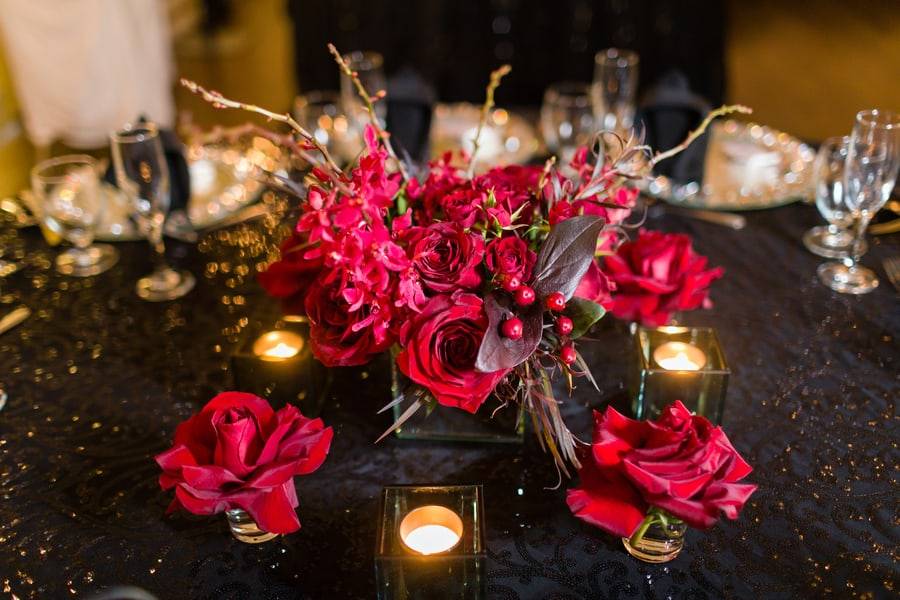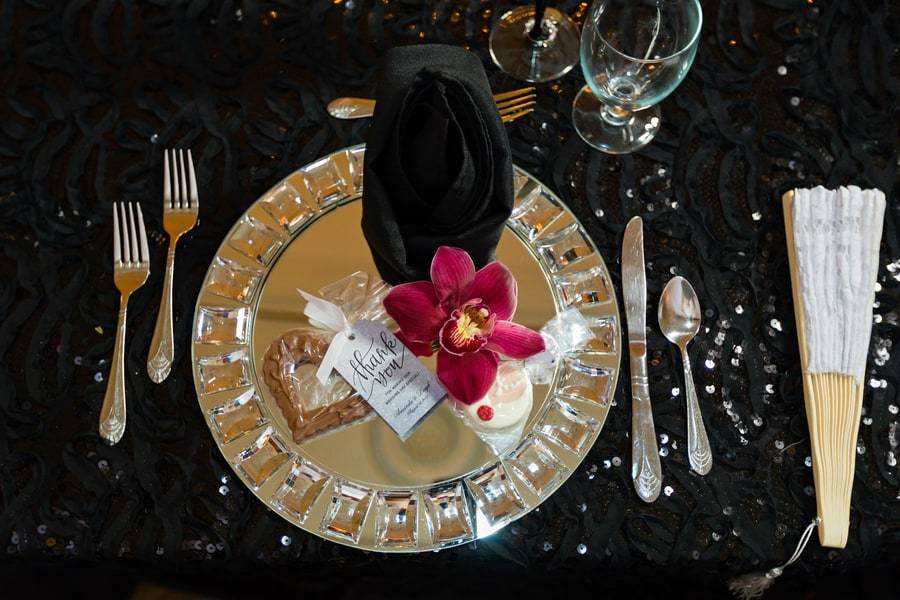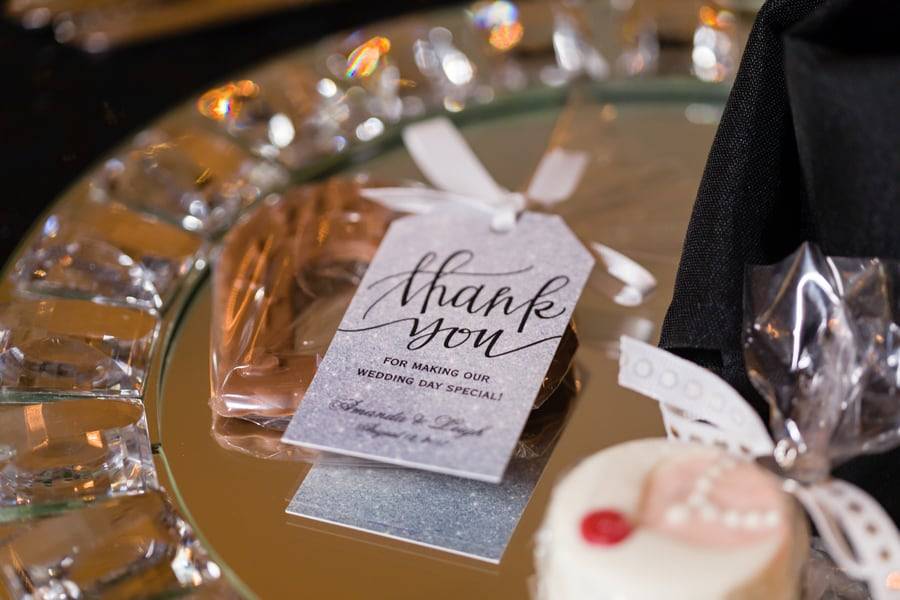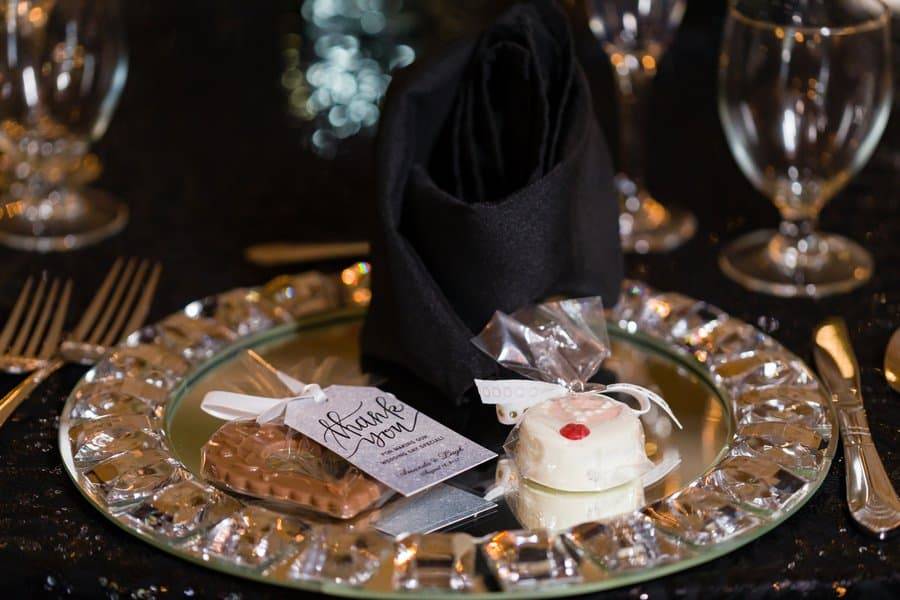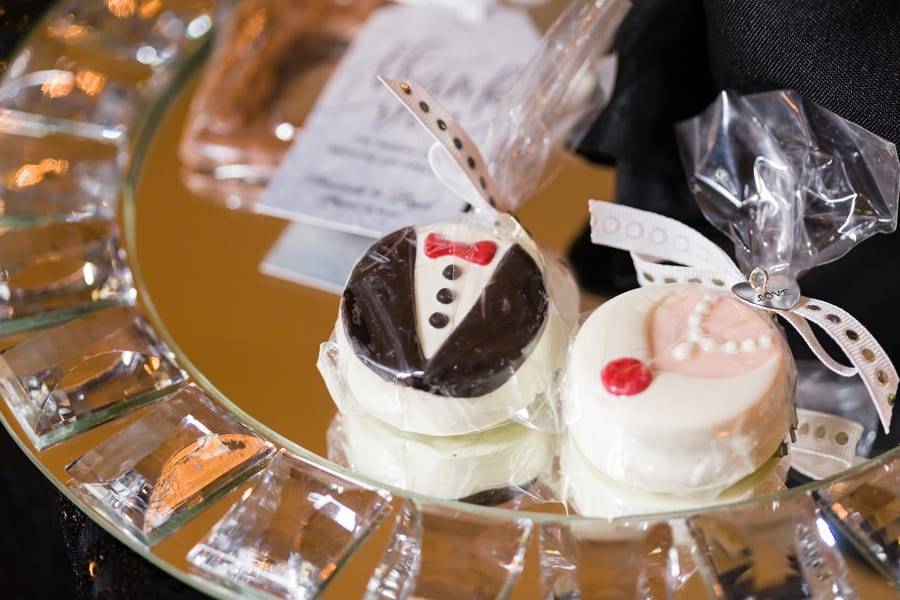 Leigh decided to have an In Loving Memory table to be placed to the right of the altar in recognition of his father. This table had a very special candle with an engraving of his full name and birthday. This candle was lit by him prior to the ceremony, and when the Giving of the Roses occurred, He placed one on the table with the candle.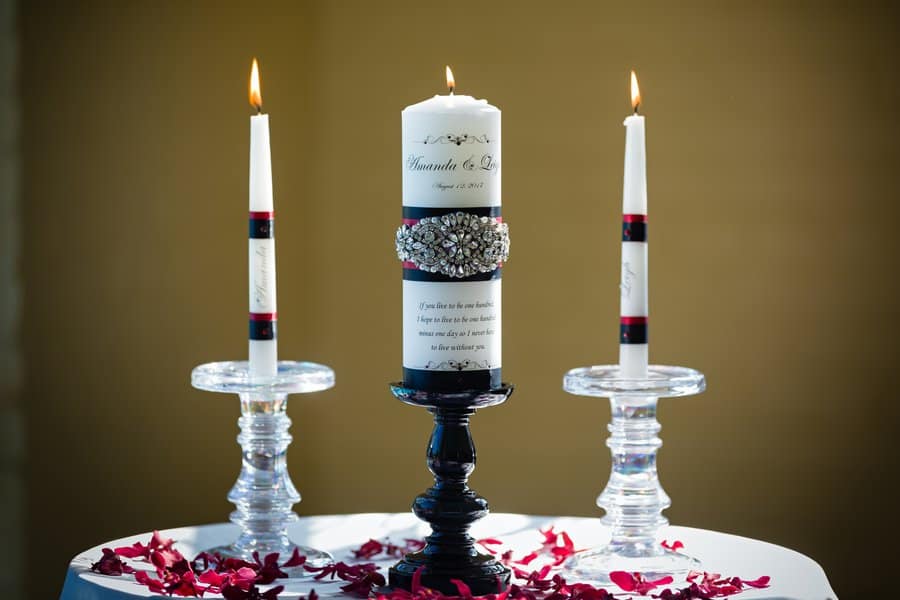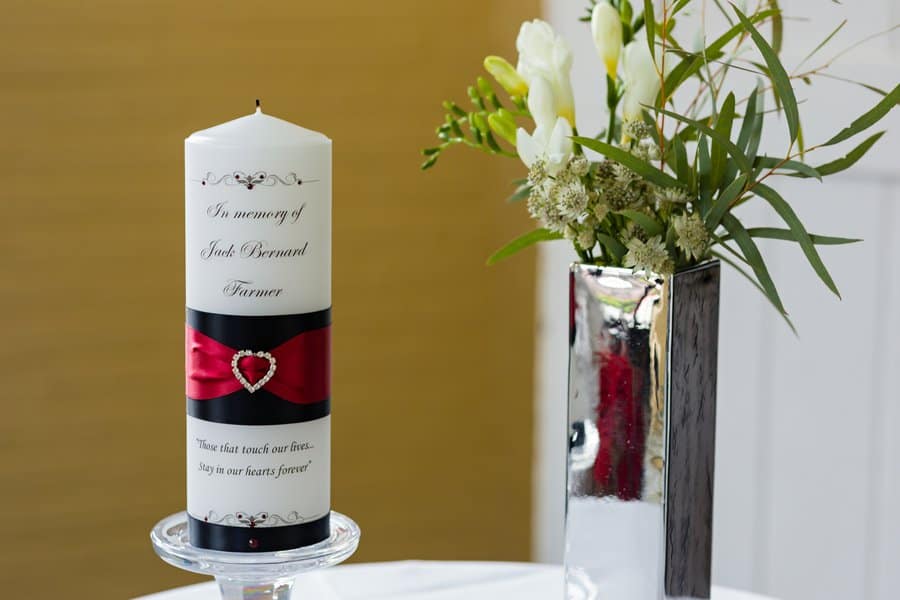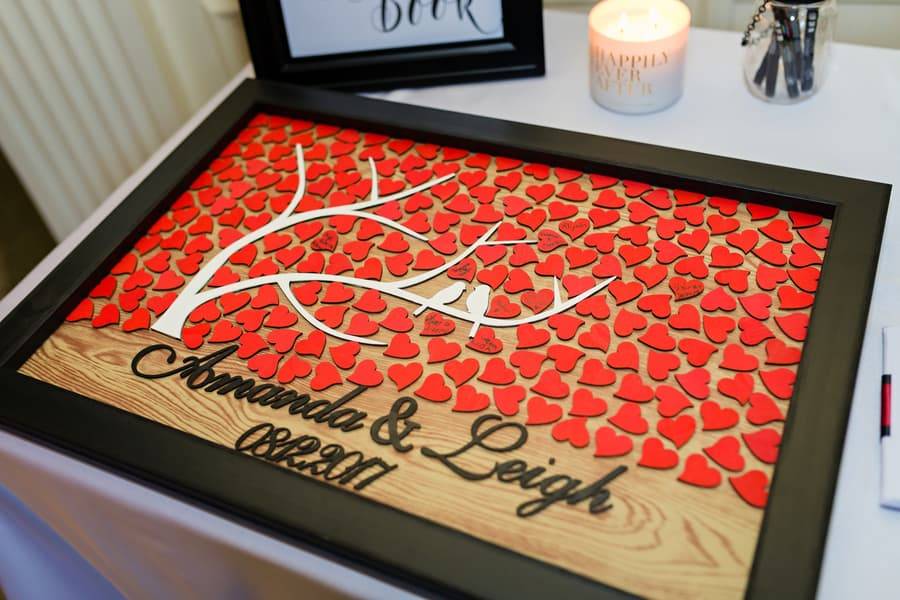 Leigh is a very talented artist. Amanda's mother surprised them by placing his artwork on the walls and around the venue. Her Great Aunt Nancy Mitchell (owner of Sweets by the Bay) took one of Leigh's pieces of artwork and recreated it in the form of a cake. He was absolutely blown away that his artwork was on display for all to see!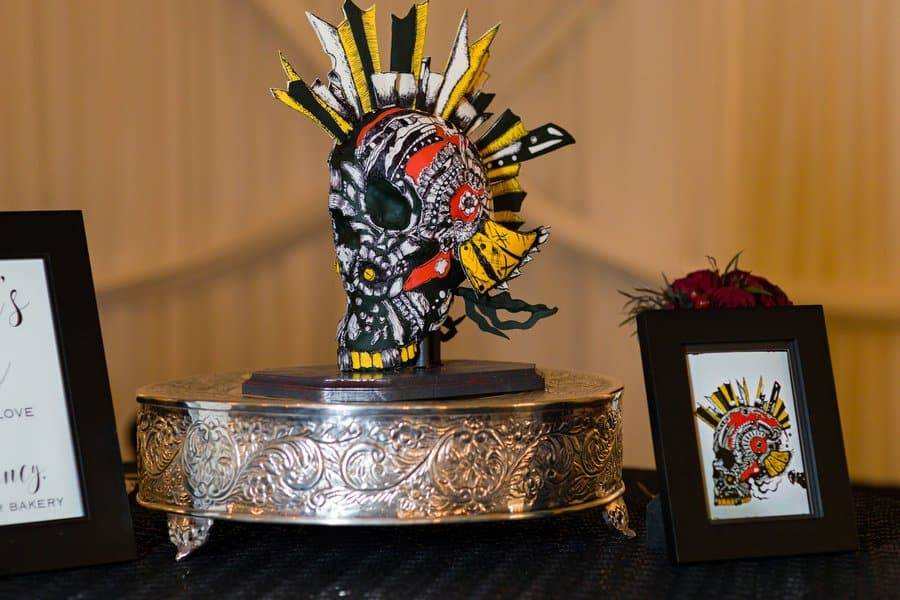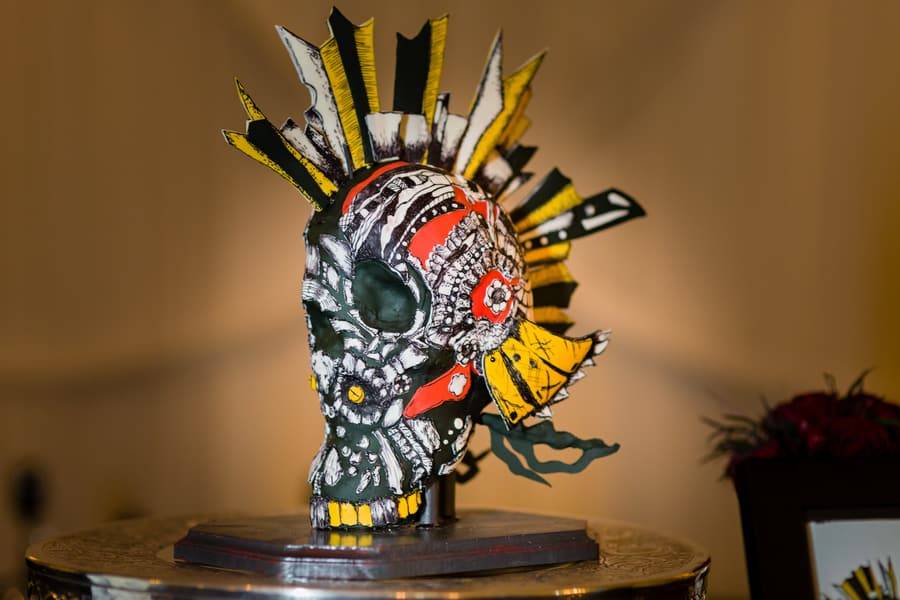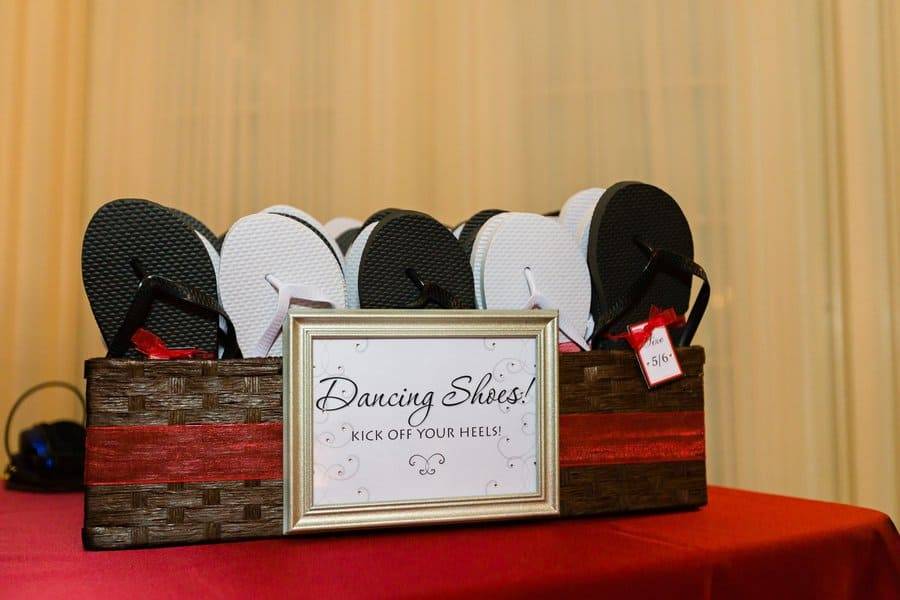 Take this Advice
Don't forget to enjoy the process! I was so worried about it all coming together that I almost forgot to feel excited along the way. Make a conscious effort to sit down, take a deep breath, and think of the accomplishments you made at the end of every week. It is incredibly helpful for stress management, as it forces you to remember that you are taking steps forward, even if it feels like you aren't. Take it from someone who had to plan her wedding in only 6 months. Make sure you take your time, even if others around you are feeling stressed about deadlines, you need to make sure you feel comfortable with your decisions. I can't tell you how many times I said I needed another visit with a vendor before deciding… drove my mother crazy! But in the end, I was very happy with my choices, and it all got done in time. Our style isn't always well-received, especially when we said we wanted it to be our wedding theme. Even if others are voicing doubts about what you like, make sure you stand your ground! If it's a practical doubt, then yeah give it some thought. But if it's purely an opinion, make sure you remember that, at the end of the day, it's YOUR day, so make sure it feels like it when it finally arrives. ~Amanda McGowan/Bride
Money Matters
$45,000 +
Vendors
Photographer: Kristen Wynn Photography
Event Venue: Edgeworth Club