Are you worried because you have short hair? You can relax now, as there are lots of beautiful wedding hairstyles that you can choose from. We will share the top 7 gorgeous hairstyles with you. These are the top choices that are popular among brides like you. You should check them and pick the one that you really love. The perfect hairstyle will depend on the dress neckline, your face shape, and the jewelry that you will wear. Make sure that you pick the right one!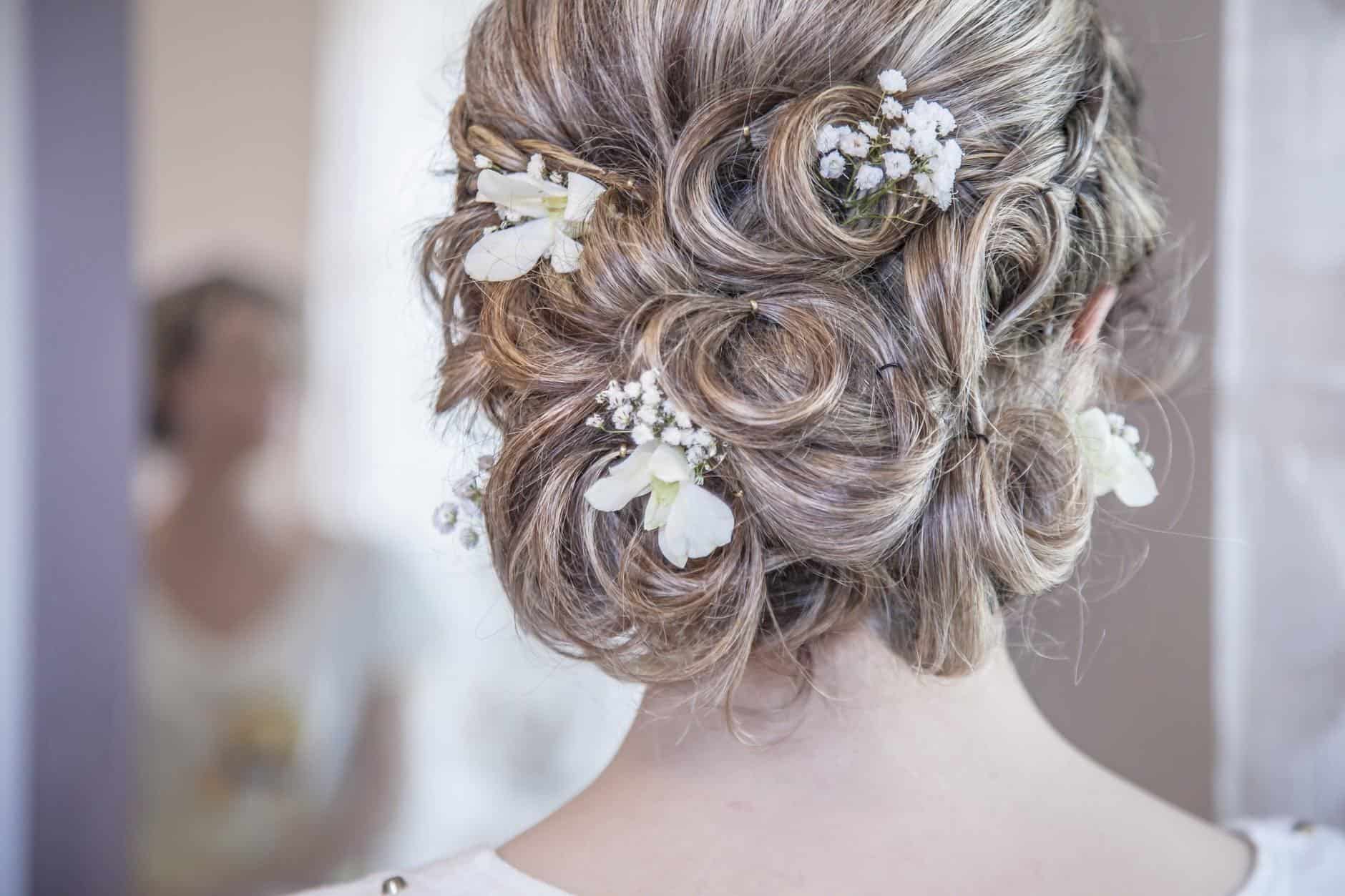 1.Waterfall braid low bun
Even if you have short hair, you can create an elegant updo. Don't let it stop you from revealing the neck and collarbone. Add a bit of texture and movement with a waterfall braid. A waterfall braid starts at the crown and continues along the hair length. Finish it with a classy low bun for an elegant hairstyle that will flatter your neck and neckline.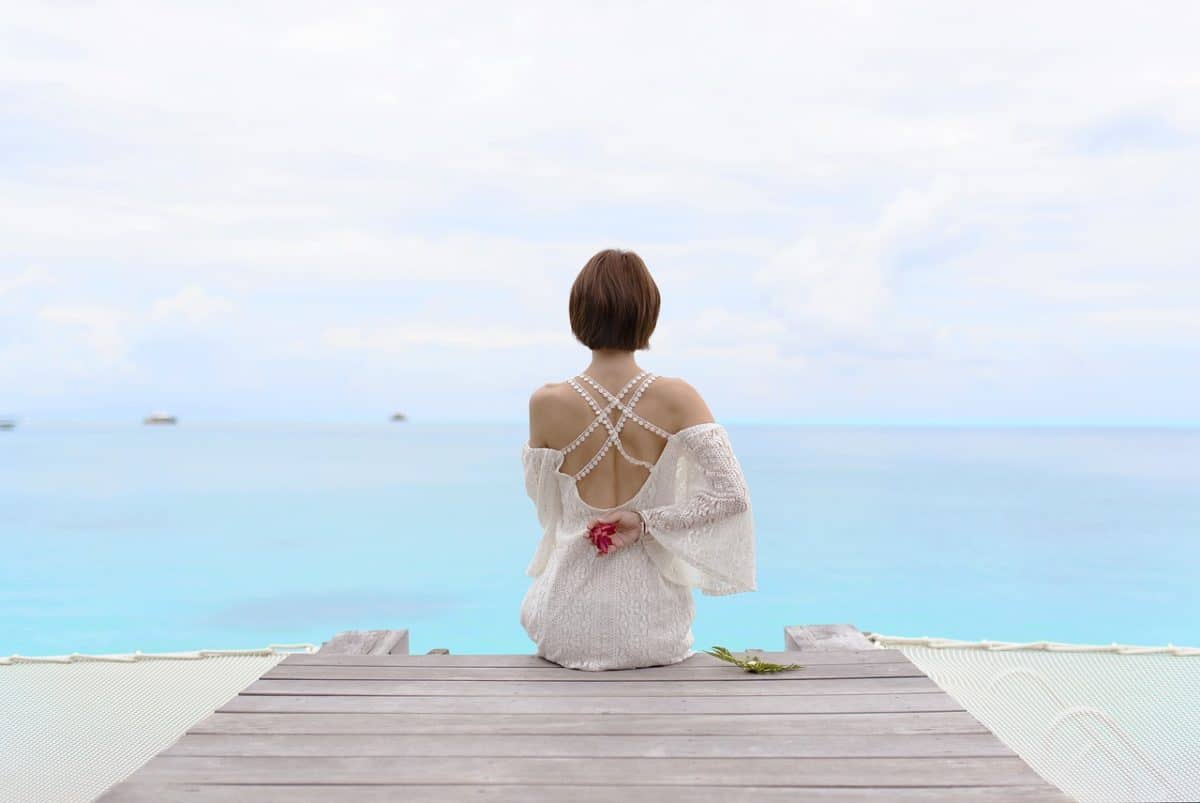 2. Side-swept bangs with a floral crown
This hairstyle is perfect for natural hair, and a nature-inspired bridal look. Request for a nice blowout when you talk with your hairstylist. The bangs should fall on the side, while the whole hair needs to have enough volume. Add a nice floral crown that will fit your dress style and color. This is a perfect choice for less formal weddings.
3. Wavy bob with an elegant headband
Some don't like the bob as they think that you can do much experimenting. Bob hairstyles can be so fun to play with. Add some texture with loose and sexy waves. To add a touch of elegance to your hairstyle, add an elegant jeweled headband. Make sure that you match it to your dress and the rest of the jewelry.
4. Textured lob with tiara
A lob is actually a longer version of a bob. It will accentuate your jawline and enhance your facial features. Add a bit of texture for a romantic effect. A tiara is an excellent accessory for your bridal look. And this is the only chance to wear one and feel like a princess, so take advantage of it.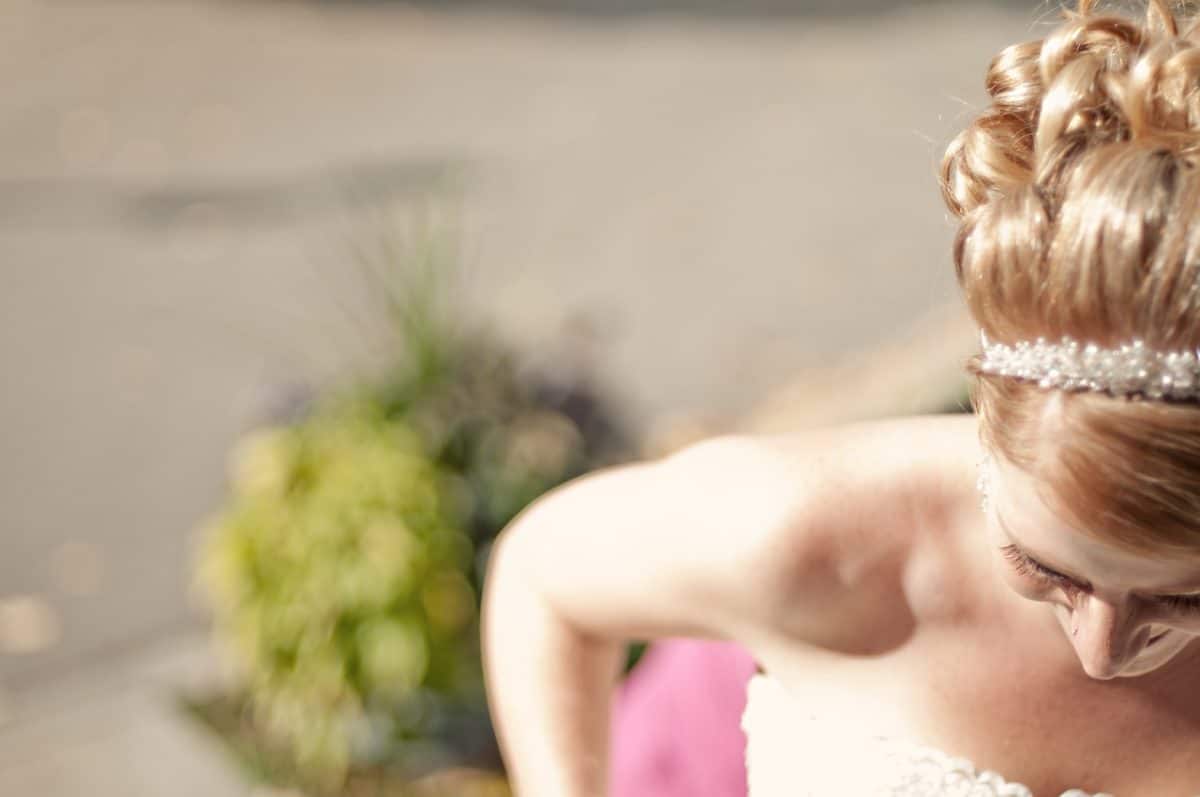 5. Braided half up half down
If you can't decide between wearing your hair up or down, you can do both at the same time. A half up half down hairstyle is a perfect choice. Add the lovely fishbone braid texture for a romantic hairdo. It is suitable for a beach wedding, a relaxed boho wedding, or a rustic one. You can also add some jeweled pins for a dose of elegance. Loose curls will bring volume, so consider this when talking to your hairstylist.
6. Romantic messy bun
You don't need long hair if you want a cute and voluminous bun. Your hairstylist can use a spongy insert to lift up the volume. Then, it can be covered with your hair and no one will notice that it is actually there. A little bit of teasing will lift up the hair from the crown and give it a nice voluminous touch. This hairstyle will accentuate your neck and collarbone, so you can wear a nice necklace or large statement earrings. The choice depends on the dress neckline.
7. Side-swept bob with accessories
You can do lots of different experiments with a bob hairstyle. Swipe the hair on the side for an edgy look. Add a good amount of volume during blow drying. Also, tease the hair for an additional lift. This will make your bob look more glamorous. Accessorize with a bold hair clip on the revealed side. Or, you can wear large and bold asymmetric earrings.