If you're thinking that it's hard to make a wedding stand out these days, perhaps you just need some unique ideas. It's fine to have centerpieces that aren't pretty bouquets or floating candles in glass cylinders! We've gathered some of our favorite unique wedding centerpiece ideas to share with you, so enjoy the following inspiration:
Books
The classics, sci-fi, mysteries…if you're a total book nerd and want to infuse some of your personality into the reception, why not use books for centerpieces? They make a great conversation piece, plus the idea is unique and can be a lot of fun!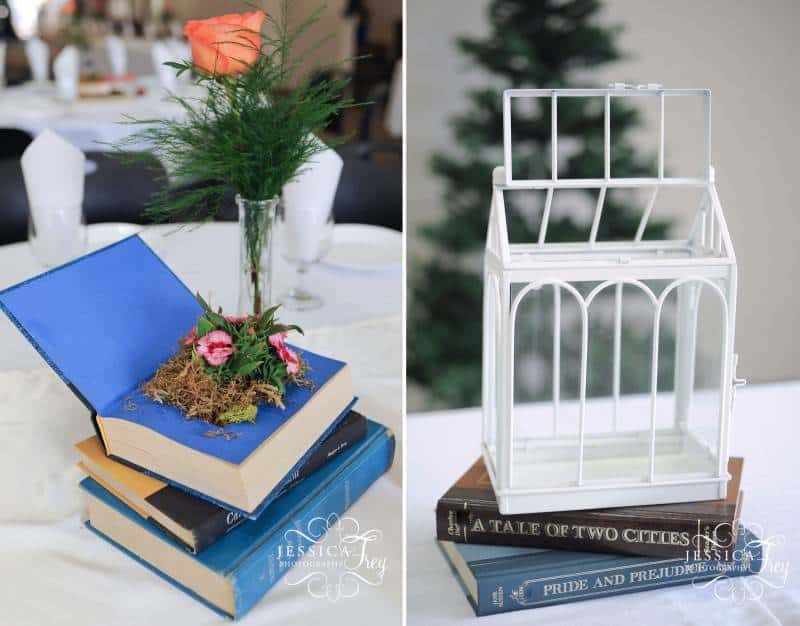 Rustic Tree Candleholders
If you're planning a barn or rustic wedding, why not go with these adorable "tree" candleholders? Make them yourself or purchase them from a specialty shop or Etsy artist!
Wine Bottle Candleholders
Absolutely perfect for a vineyard or wine-themed wedding, these gorgeous wine bottle candleholders are not only unique but fun!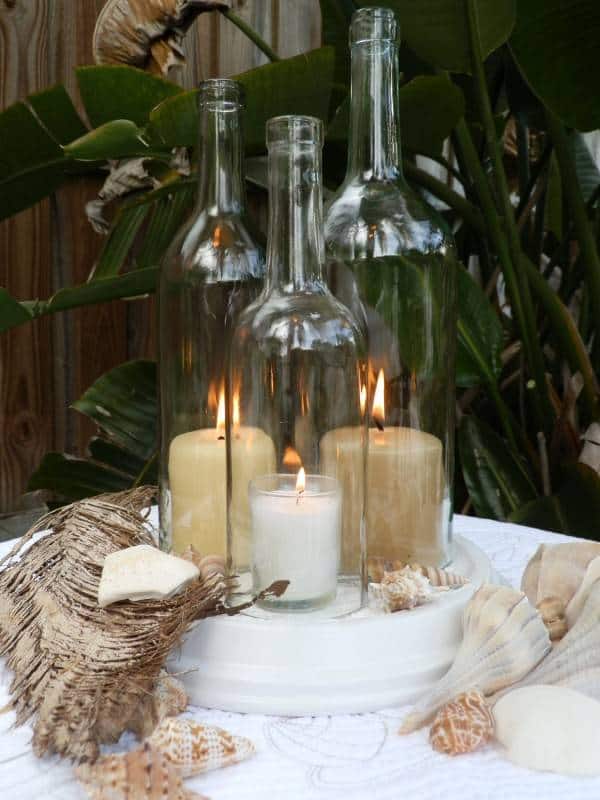 Wine Bottle Vases
Speaking of wine bottles, another fun centerpiece idea is to create a variety of wine bottle (or any kind of bottles) vases to hold your favorite blossoms. You can create them easily by adding tape, ribbon or yarn to any bottle and then spray-painting the bottle. Allow the paint to dry and then remove the item you added.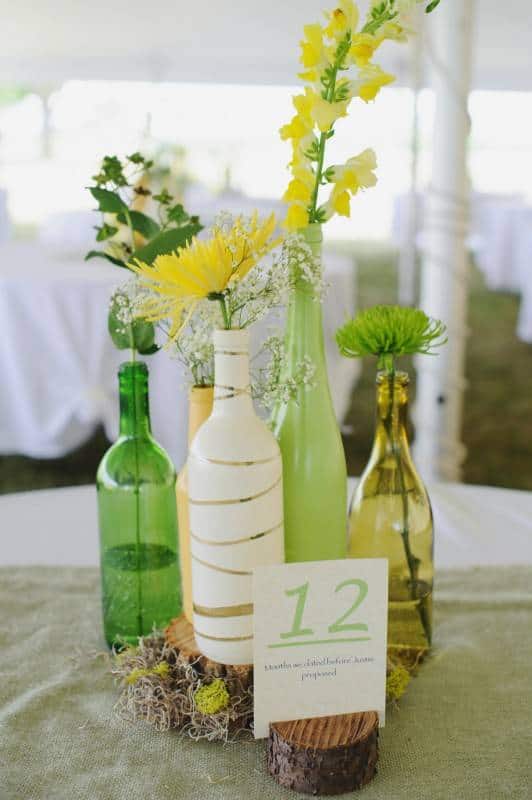 Branch Centerpieces
Create fun, tiny "trees" as centerpieces by finding or purchasing branches and then affixing them into containers with spray foam insulation. Cover the insulation with felt or moss and leave them as-is or add pretty embellishments to the branches.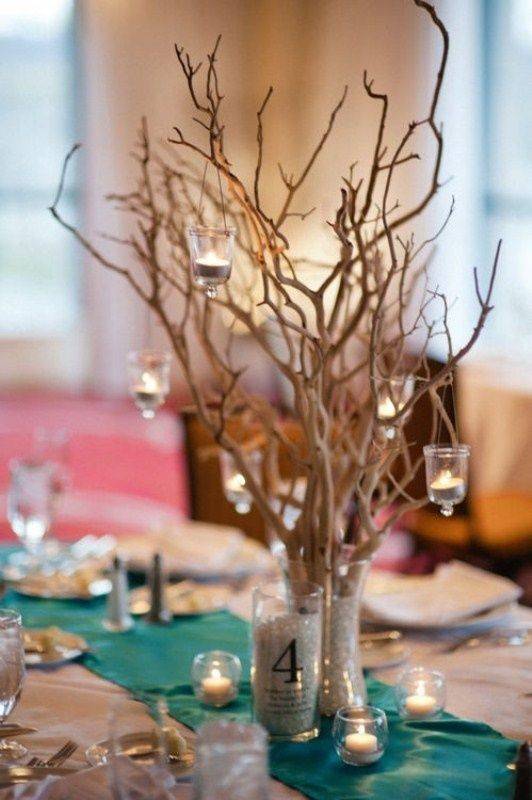 Do any of these centerpieces strike you as absolutely genius? Let us know which one you like the most in the comments below. Just remember that you don't always have to go along with tradition or the crowd when it comes to your wedding. Don't be afraid to change things up and make a wedding that is 100% you!