Most brides considering hiring DJs and bartenders for their weddings, but if you want to be a little unique, you can implement other artists who will improve your wedding reception. Use these ideas to create a fun wedding reception that your guests will love.
Painter/Artist
Hire a painter or artist to capture scenes from the reception as the night goes on, and have prints made from the originals to send to your guests after the celebration is over. You can even use the prints as thank you cards for your guests. This is a beautiful idea and will give your guests a great memento of your big day.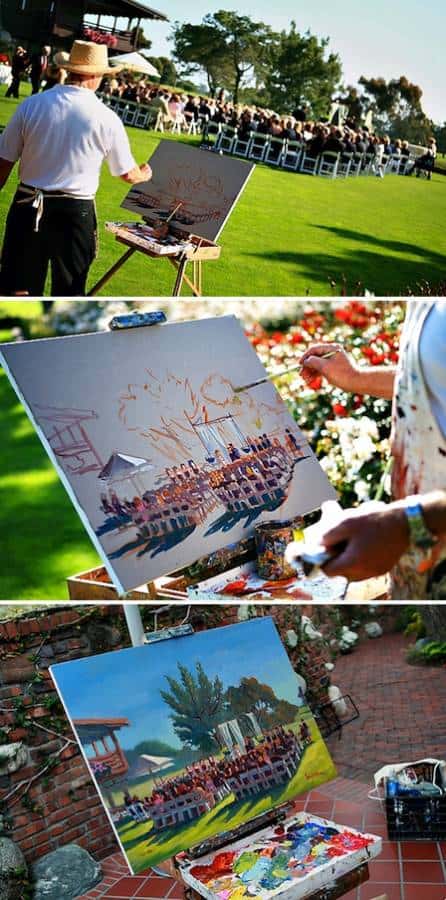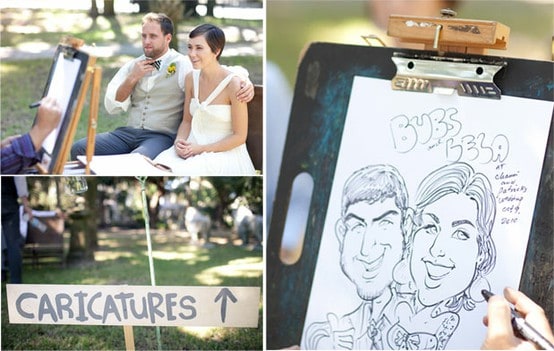 Dinner Performers
Another great option is to hire performers who can keep your guests' attention between courses or between larger events like the father/daughter dance and the speeches. Check out the local talent in your area and find dancers, singers, or other kinds of talent that will keep your guests entertained.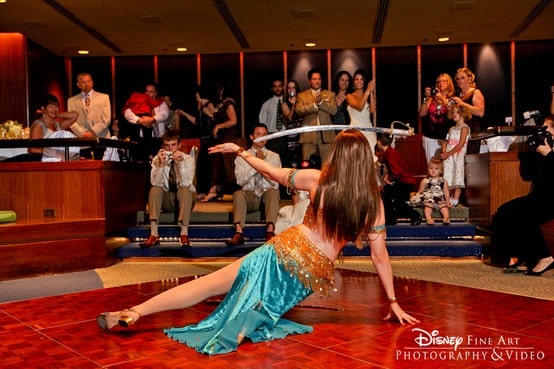 Waiters
Hire waiters for a portion of the night to serve customized espressos or coffees from a drink menu. This is something that is sure to impress your guests, but won't cost a lot of money because you don't need the waiters for the entire night. After dessert is a perfect time to have your waiters create and serve customized coffees.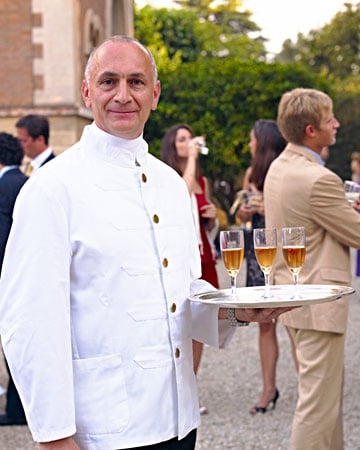 Use these ideas and your local talent pool to come up with your own fun and unique reception ideas. These are ideas that most brides never come up with, so it's sure to be memorable and very enjoyable.