I have been MIA lately and that's due to a lot of things going on in my life like being pregnant with our first child and recently having a baby gender reveal party which took most of my time to plan. And as you can see, our page got a new look! We're very excited with the changes and it's perfect as we enter the summer months.
All the events that I recently attended and have been planning for the next few months involve some type of DIY project that I thought it's best to share some ideas to inspire all the brides out there. Today let's start with the use of scrapbook paper. Even though the name might limit the imagination to use this product for just scrap booking, these papers are actually good for other things like, DIY invitations, programs, labels, favors and much more. With all the good deals on scrap booking paper at the local art store, I now have a stash to use for all future events for this year.
Below are just some great and fun ideas when using scrapbook paper:
Banner for your money box or card box
At my wedding, I asked my sister in law to make us a money box and because it was tucked away in the corner and had no label, people didn't find it until our emcee announced it. Having a banner to show your guests your money box or card box saves your guests the trouble of finding things at your venue.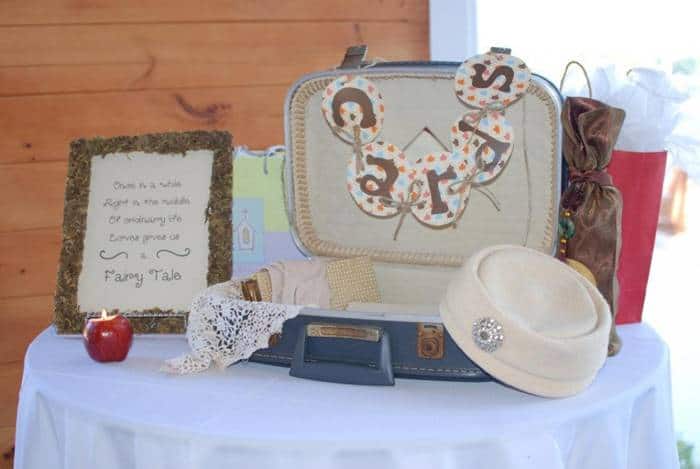 Guestbook
There are so many new trends in guest books these days that it's hard to narrow it down to the one that really suit your style as a couple. The idea is for it to be unique and stand out from the traditional white book tucked away in the corner with a feathered pen next to it and clean white pages inside. Well using scrapbook paper definitely takes away the plain white pages but it also allows you to be creative. You want a wish tree instead of a book that will sit on your shelf forever, simply cut the paper in your desired shape and size and add a ribbon, and you have yourself a wish tree full of colorful blooms of love from your guests.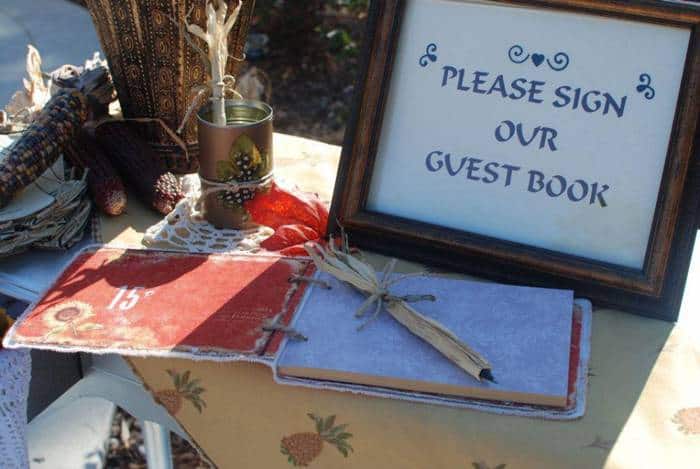 Wedding Programs
Say goodbye to those white papers folded twice as your wedding program and use your imagination to create a one of a kind program using textured scrapbook papers.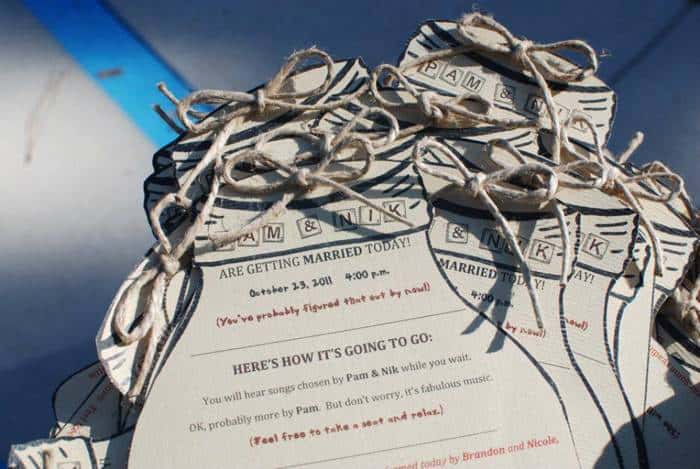 Invitations and decorations
While making your own invitations might seem intimidating, it is actually fun and fulfilling when you see your guest open it in front of you and say "wow, nice invitations! Where'd you get them?" There are scrapbook papers that are designed with a wedding in mind that the paper itself will come embossed and glossy. Just like the ones you see on those expensive invitations, only with this alternative, the price tag doesn't make you want to put it back on the shelf. As for decorations, I wanted to make these for my gender reveal and this is perfect for weddings as well. It can serve as a backdrop for your photo booth.
Images from: diyweddingplanning.com