Nestled in the woods of Traverse City MI at a cottage within a huge estate, was the setting for this whimsical elopement shoot. Springerle Events together with an amazing set of vendors wanted to have a real, local couple for the shoot and along came Donna and Josh who were actually married this past November 2017. The Airbnb cottage is in a vast area full of lush woods and a nearby lake which was a perfect romantic spot for the elopement shoot. They wanted to create a bohemian and rustic vibe so they designed the tablescape to include linens, dinnerware, and accessories from the 60's and 70's, mostly purchased at estate sales and resale stores with a few bought pieces from retail stores. For the flowers, they used bright colors to also accent the tablescape and to offer a green and white color palette that would complement the surrounding woods and cottage. The Bride's dress is a gorgeous mixture of casual, relaxed elegance along with the sharp and smart Groom's attire. They really wanted the couple's personality to shine through so they included the couple's dog, Jaxson, to join in on the fun! More about this styled elopement through these snaps by Dawn E. Roscoe Photography as you scroll down below! Enjoy!
We're All About the Details!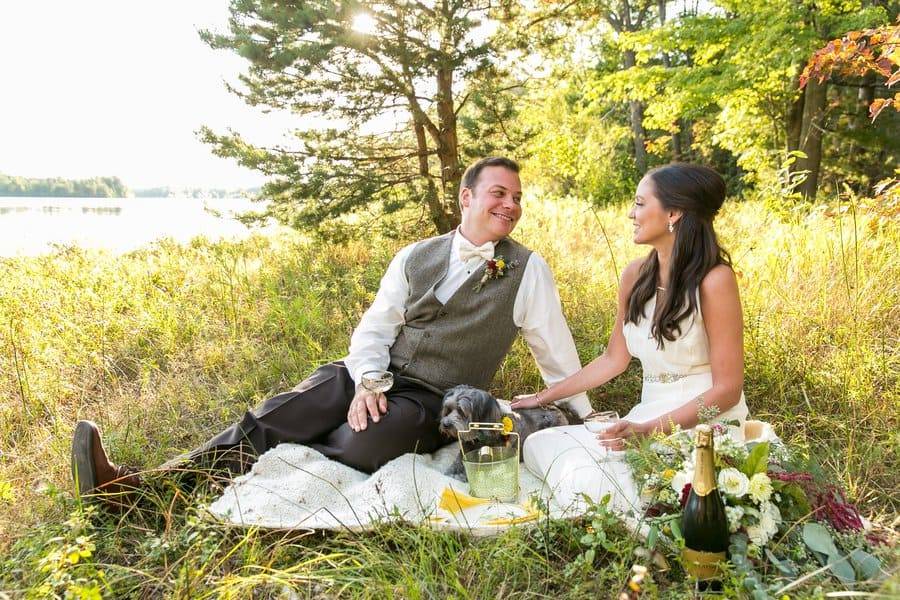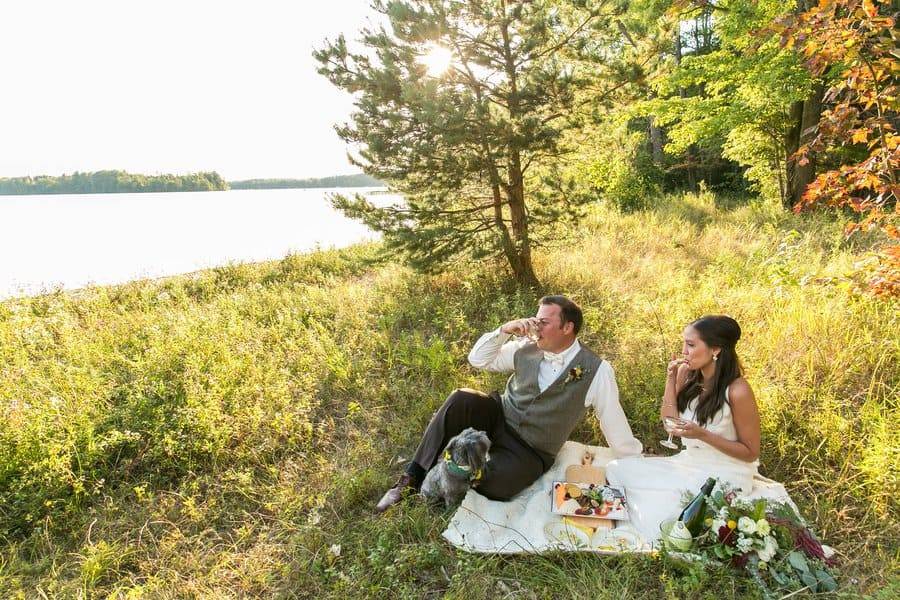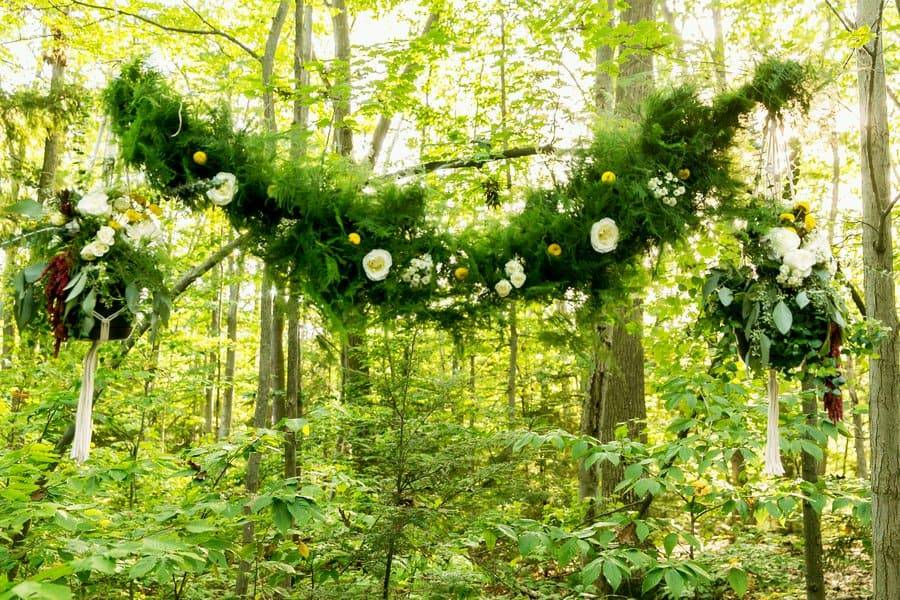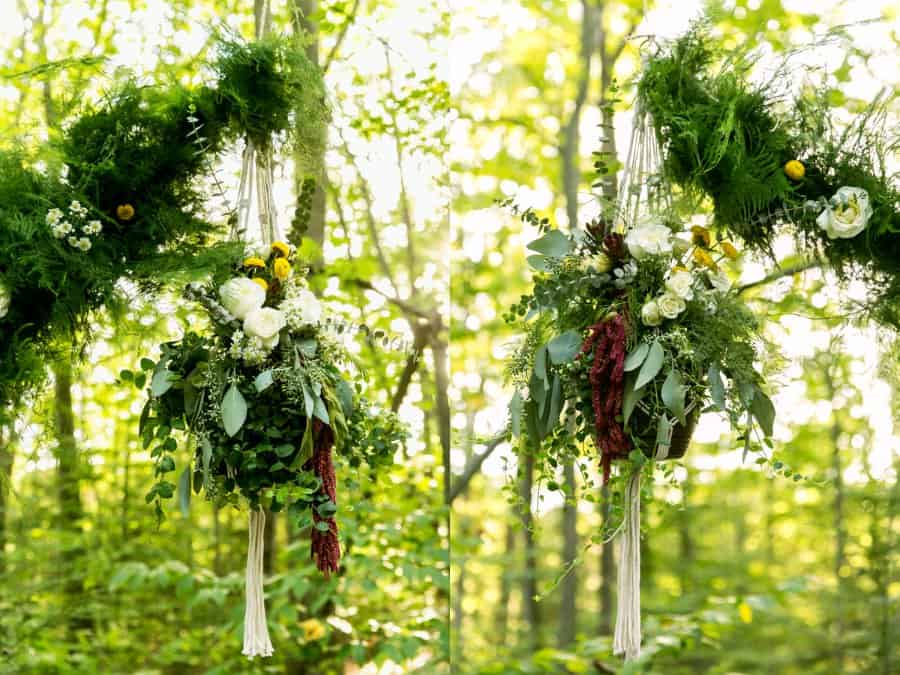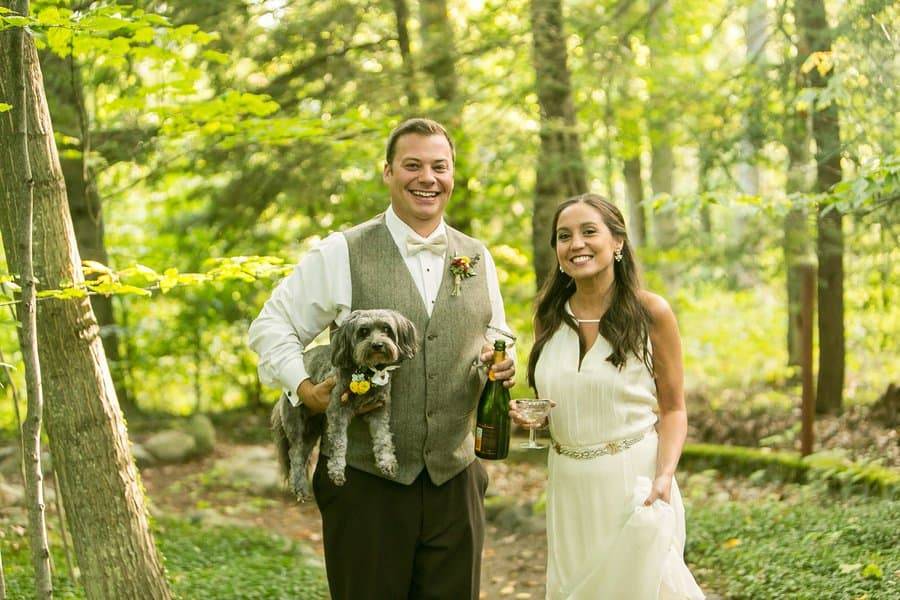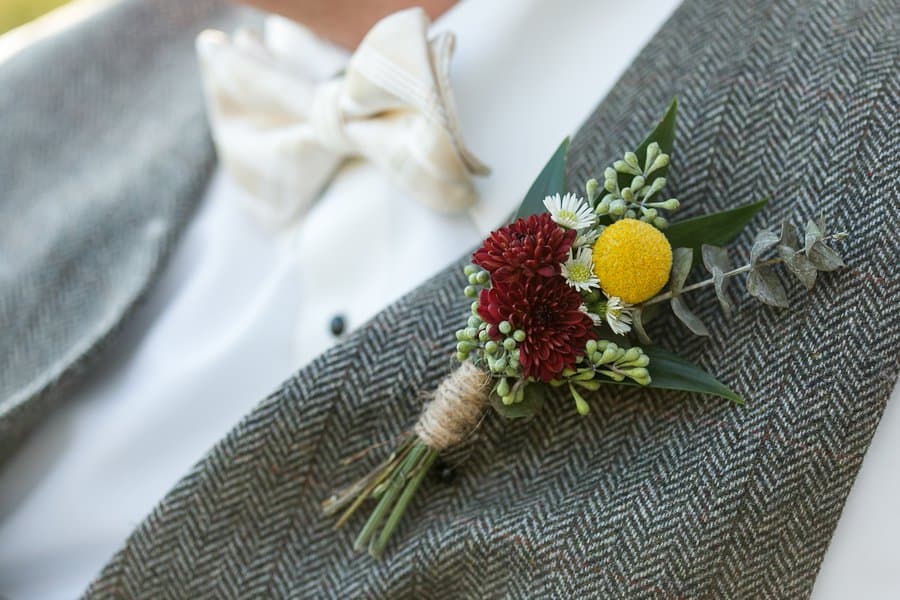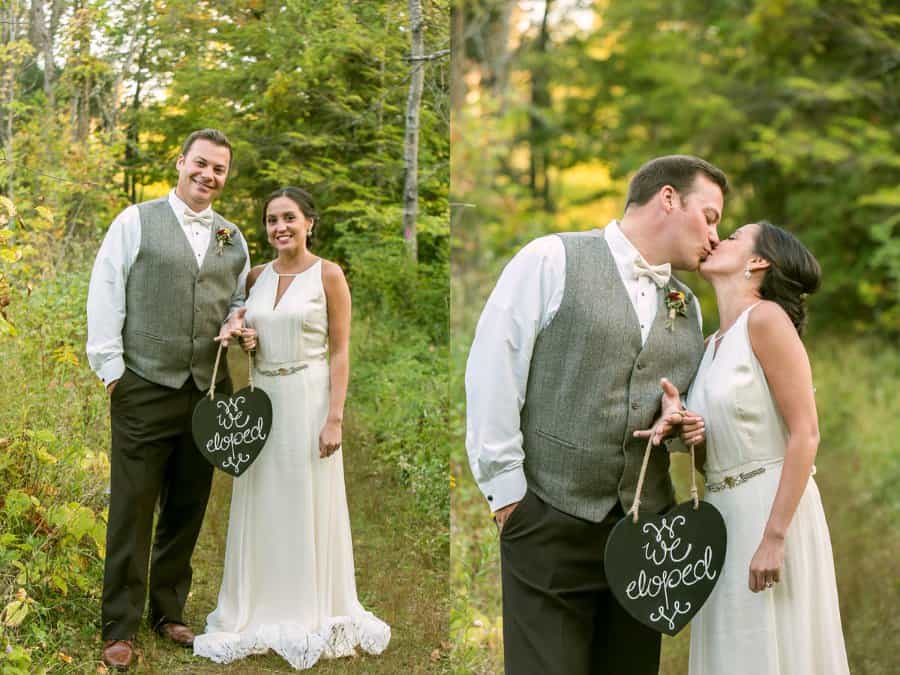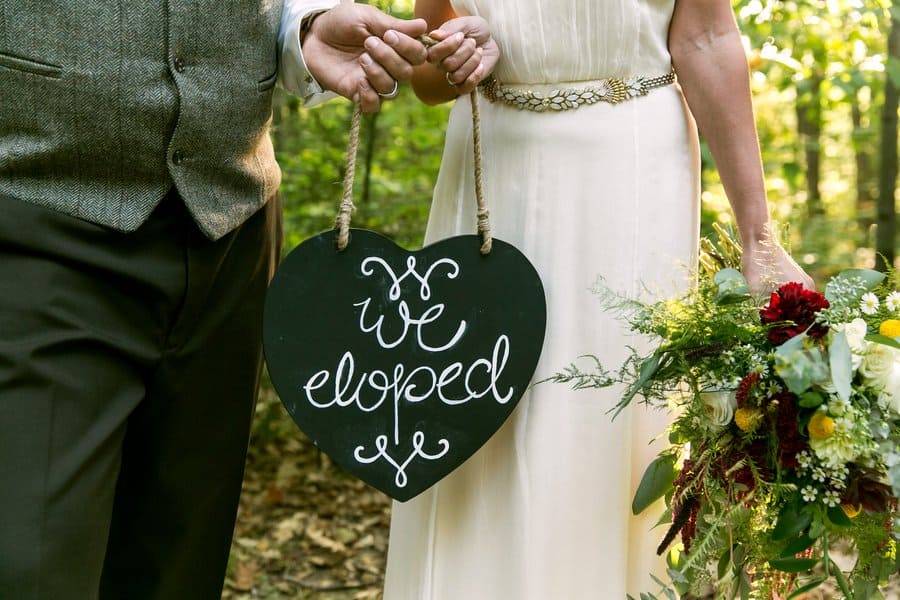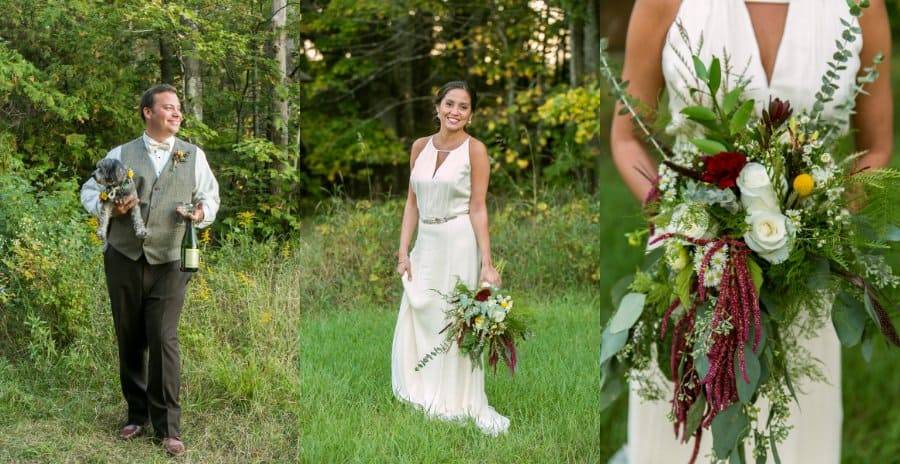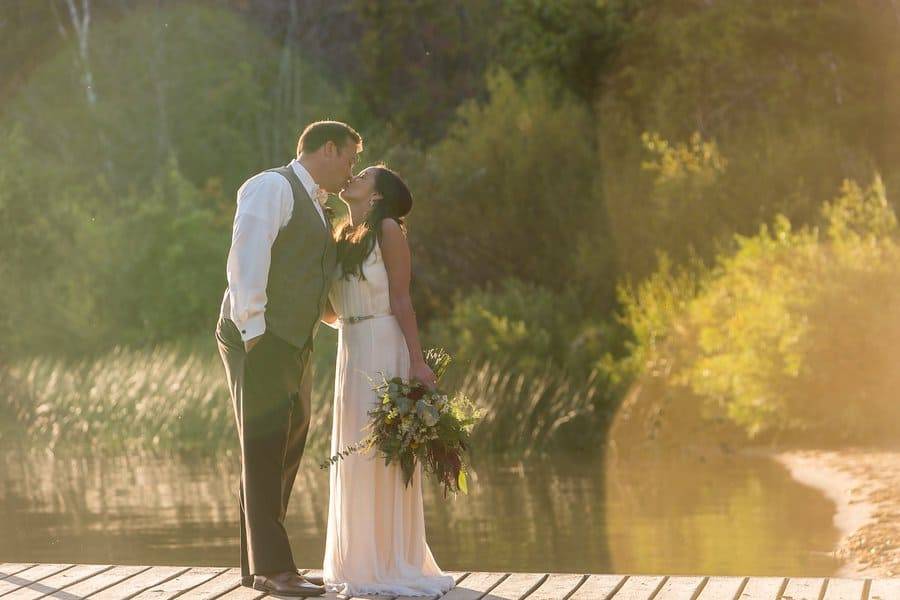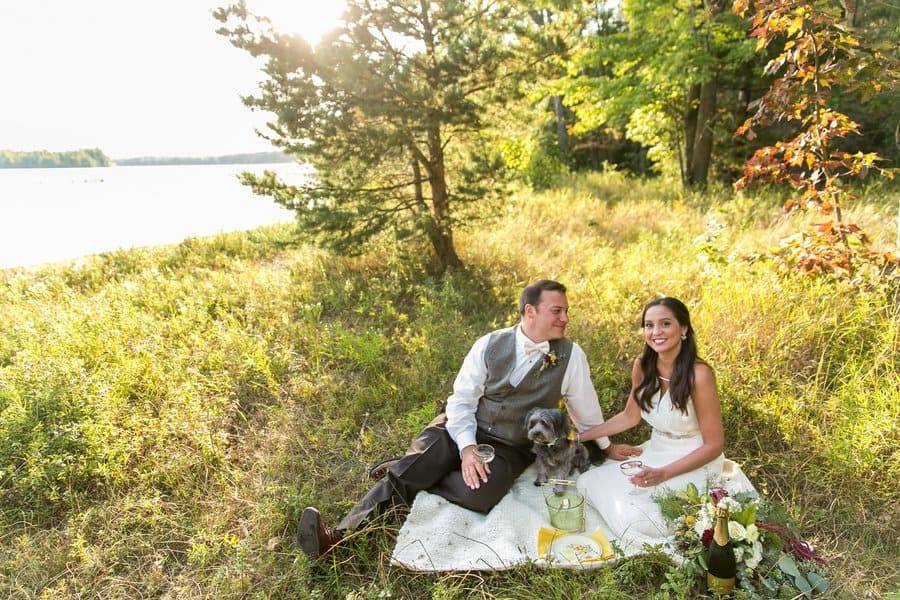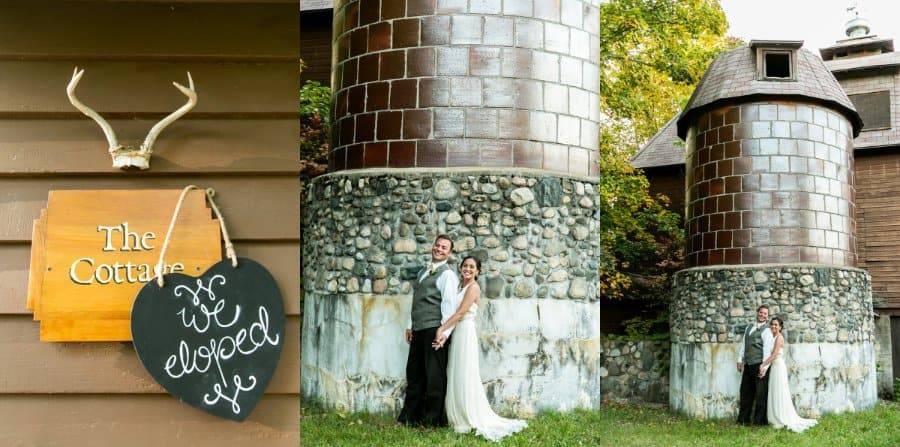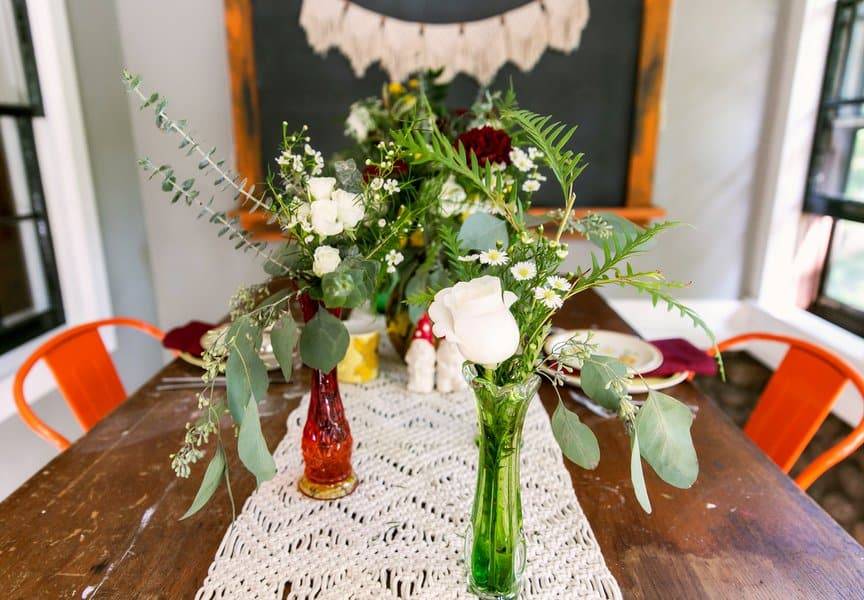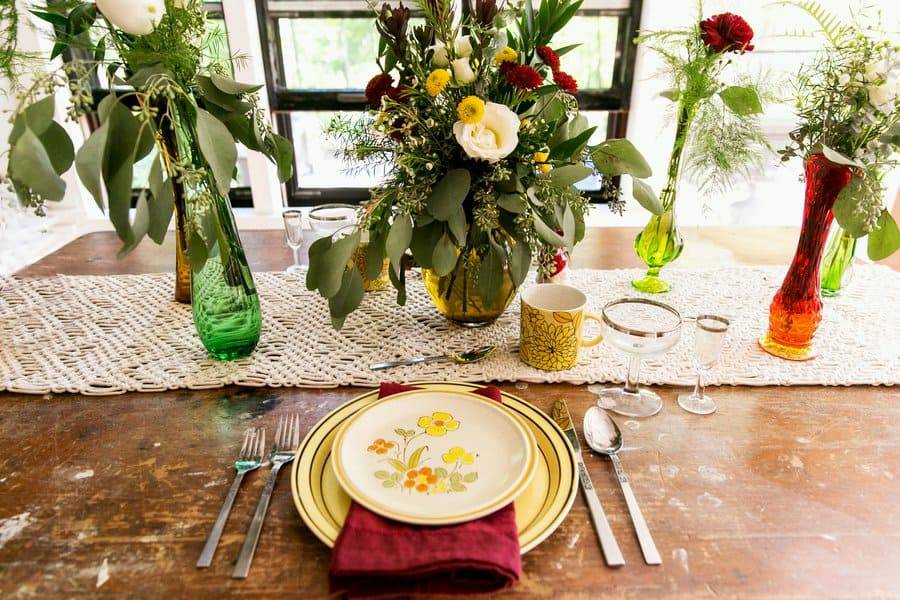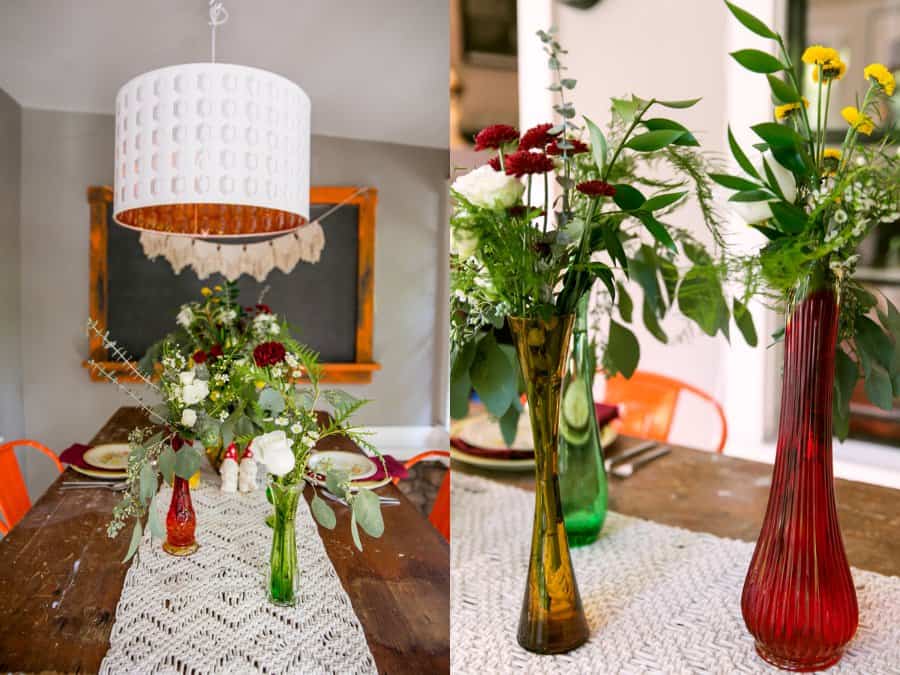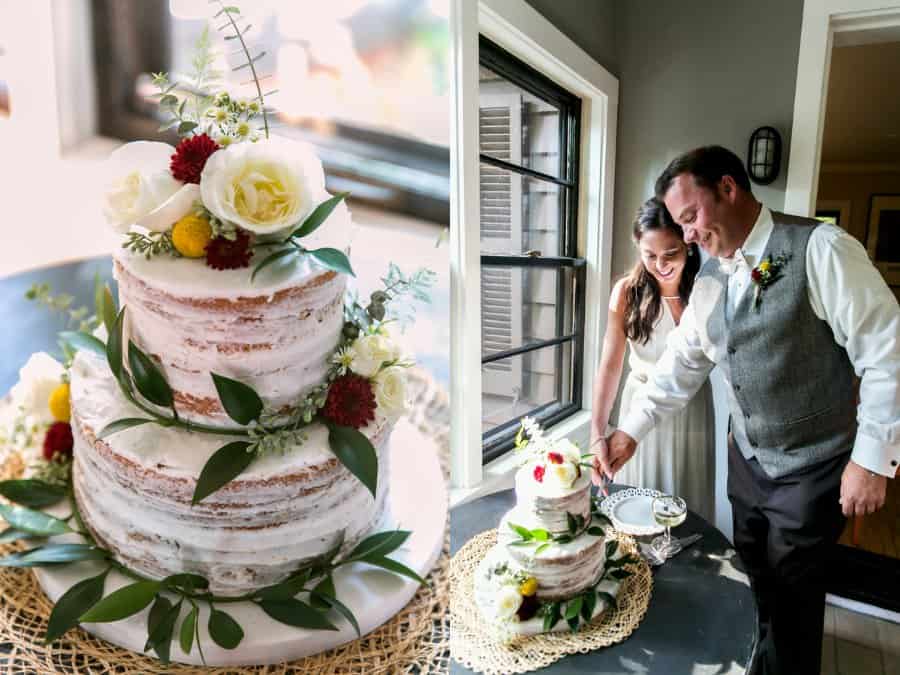 Take this Advice
For elopements, the setting is one of the most important factors in planning the event. The place sets the tone for everything and reflects your style! Some couples' just want a quiet ceremony and other couples' want family and friends to join in. Your elopement venue or location should accommodate your vision and be a wonderful setting for you both to remember. Next, hire the right vendors! Since elopements are such small events, research your vendors to determine whether boutiques or companies can accommodate your wishes and help you on a smaller scale. You may find that the best options are online, or local shops that know the city or region and can give you expert advice. ~Dawn Roscoe/Photographer
About the Photographer
Photography and art have always been an integral part of my life and always evolving with new technologies, education and mediums. My interest in picture making led me to my first career in advertising and business where I was constantly surrounded by graphic and pop culture imagery. After years of soul searching, I finally took the plunge and was accepted to the Art Institute of Chicago, where my photography and art career started! I started in film photography with medium and large format cameras and absolutely loving the dark room experience. Digital technology came along and now my professional and personal work involve both film and digital mediums, which is a perfect combination for me. I have shot over 300 weddings, have 13 years of experience and I am now into my twelfth season of photographing weddings under my own company. I love to work with couples who have a passion for photography and desire artistic images that create a personalized story of their wedding experience. I mostly photograph engagements, elopements, weddings and family documentary sessions. I primarily work in the Chicagoland area, but always open to travel anywhere for anything! If you love an artistic and organic photography style, our collections typically range in price from $3000-$4000 with most couples' spending an average of $3400 for their wedding collection. Most of the time, we create a unique connection with everyone interested in working with us by creating a customized collection to suit your individual wedding day. My primary contact information is here, or this website , 312-291-8388.
Vendors
Photographer: Dawn E. Roscoe Photography
Dress Store: One Oak Bride
Tuxedo and Mens Attire: Captain's Quarters
Floral Designer: Our Field of Dreams Greenhouse
Hair Stylist: Polished Hair Studio
Shoes: Kate Spade
Caterer: Arcadia Bluffs Golf Course
Event Planner: Springerle Events
Bakery: top tier cakery