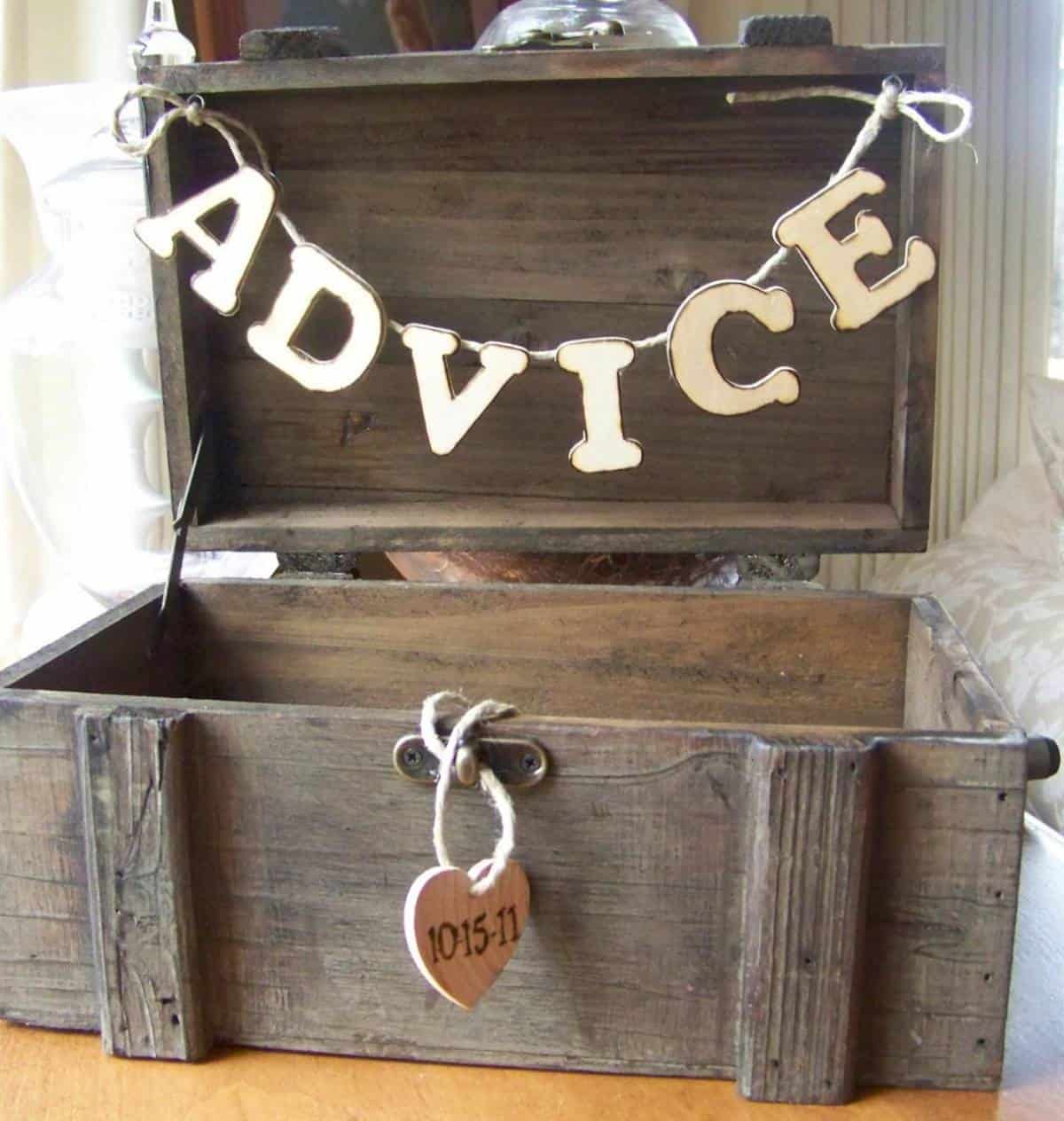 What an amazing way to collect advice from family and friends! At weddings, many generations are often present, and when you set up an activity like this you might be surprised at what you hear. Our ancient relatives can share perspectives that might never be heard if we don't ask! In the same way, kids can come up with some pretty profound statements. So open up the floor for wise comments, and see what you receive.
Even if you don't learn anything life changing, you are sure to smile with your new husband as you read through these after the wedding has passed and things settle down a bit. You could keep a box like this and lean on it when things get challenging. Instead of asking for general advice, you could also ask for some specific wisdom, like "best date nights".
To make this box you will need a medium sized vintage wooden sized trunk. Check at thrift shops, yard sales, flea markets, or in your parent's attic! Next string together wooden cut out letters from a craft store. Make them look weathered with some brown paint around the edges. Attach with a staple gun or screws, and tie the ends into pretty bows. Add a hand painted heart for the finishing touch!