It may have rained on Mike and Amy's supposed outdoor wedding, but that didn't dampen their spirits.When you plan an outdoor wedding, one should always consider the weather and have a backup plan for when it rains. Mike and Amy's wedding was already beautiful because of the love they were celebrating with a bonus as royal blue and silver glitters colored the event the couples happiness exude in the photos. Get into details about their big day by reading more and check out the photos shot by their awesome photographer, Taryn Ball.
Click image to enlarge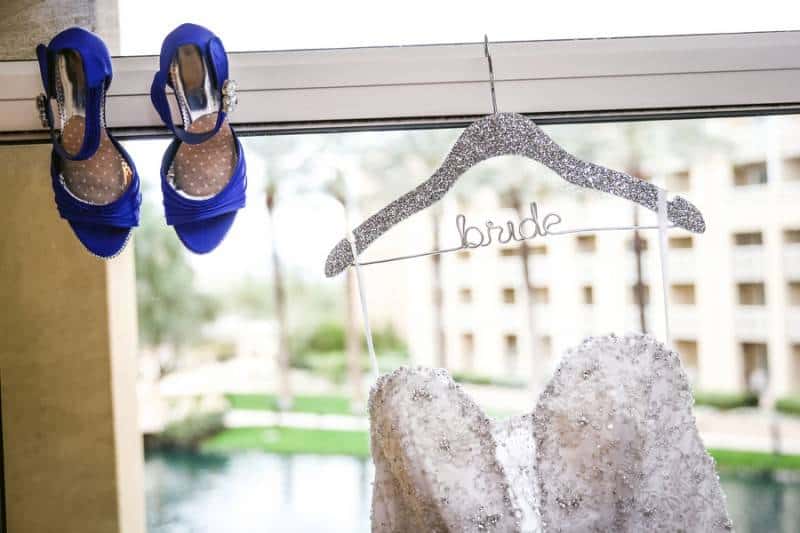 2

Like. Click to Vote
>
Album Story:
Amy, Mike, and their three children united their love at the JW Marriott Desert Ridge. A little rain could not have diminished the mood at Amy and Mike's Wedding. Even though they planned on an outside ceremony on the island, the result was a beautiful, dramatic sky and a cozy, intimate wedding that could not have been more perfect!
The Theme:
The ceremony was supposed to be outside on the lawn but with all of the rain the ceremony had to be moved inside. The room was lit with candles, and the aisle was lined with flowers.
The Outfit Inspiration:
Blue was the main theme over all of the wedding outfits, from the little boys converse shoes to the brides blue and bling.
Favorite Part of the Day:
My favorite part of the day was seeing Amy and Mikes children so happy watching their parents get married.
The Highlights From the Ceremony & Reception:
The highlight from reception was the children's table. They had games such as UNO, projects with play dough and coloring books. The kids were found under the tables coloring in their "fort."
Most Memorable Moment:
I think that the bride and groom would remember seeing each other for the first time as Amy walked down the aisle. Their smiles were huge when they first glanced at each other.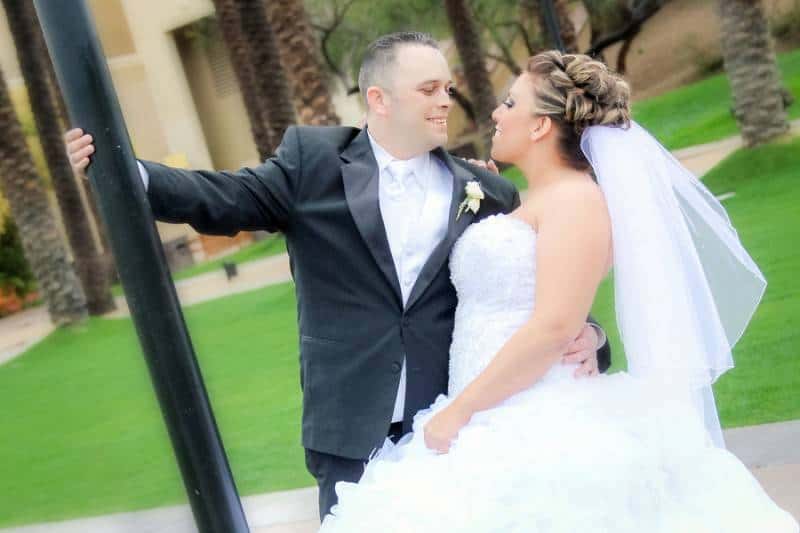 VENDORS
Photographer: Love My Life Photography
Accommodation & Location: JW Marriott Desert Ridge Resort & Spa
Event Designer: Thee wedding warehouse
DJ: FanningFlames
Event Planner: Thee Wedding and Event Warehouse