Valentine's Day has always made your heart swoon. From the days when you slid heart-shaped notes to your childhood crush, you've been a sucker for the holiday of love. But now you can incorporate these sentimental details into your wedding day for a romantic twist.
These ideas won't require glue sticks, but they might make your school-age self-proud with all their romantic shades and fairytale charm. Check out these seven wedding ideas inspired by Valentine's Day.
1. Target and Arrow Decor
For some quintessential Valentine's Day decor, put up some target and arrow decorations for your special day. These accents will recall the story of Cupid and tales of love at first sight.
Try replacing floral centerpieces on your tables with bunches of golden arrows to incorporate this symbol of love. You could also include a showstopping piece by setting up a rustic target on a freestanding easel with clusters of thin arrows. Paint the seating arrangements on the ends of the arrows for the decor to double as a holder for creative place cards.
2. Blush Bouquets
Your bridal bouquet can enhance the fairytale-like ambiance of your wedding by combining reds and pinks in a whimsical arrangement. Soft flowers can still have plenty of texture though, so don't hesitate to fill it with greenery and wisps of white blooms, too.
Gather peonies, ranunculus, carnations and standard roses for a darling collection. You can incorporate these flowers in other parts of the wedding to complement the romantic floral statement. Add them to garlands hung on a ceremony arch or along tables as a lush centerpiece to farm tables.
3. Pink-Packed Cocktails
When you play up dusky pinks in your wedding, you introduce an affectionate spin reminiscent of Valentine's. And there's no better place for rosy hues than in a tasteful mixed drink.
Offer a grapefruit-infused drink like the Blushing Beauty for a pastel-colored refreshment with big flavor. You can reserve your dainty cocktail for the bridal party as they get ready or feature it at the reception's bar.
The essential fizzy drink for toasting can become your wedding's signature cocktail. Opt for a strawberry champagne mixture for a sweet but tangy drink. You can throw extra strawberries on top for garnish.
4. A Tender Lobster Dish
When you're arranging your menu, consider serving lobster to your wedding guests. Because lobsters mate with a partner for life, they represent love, commitment and fidelity, which is fitting for a wedding.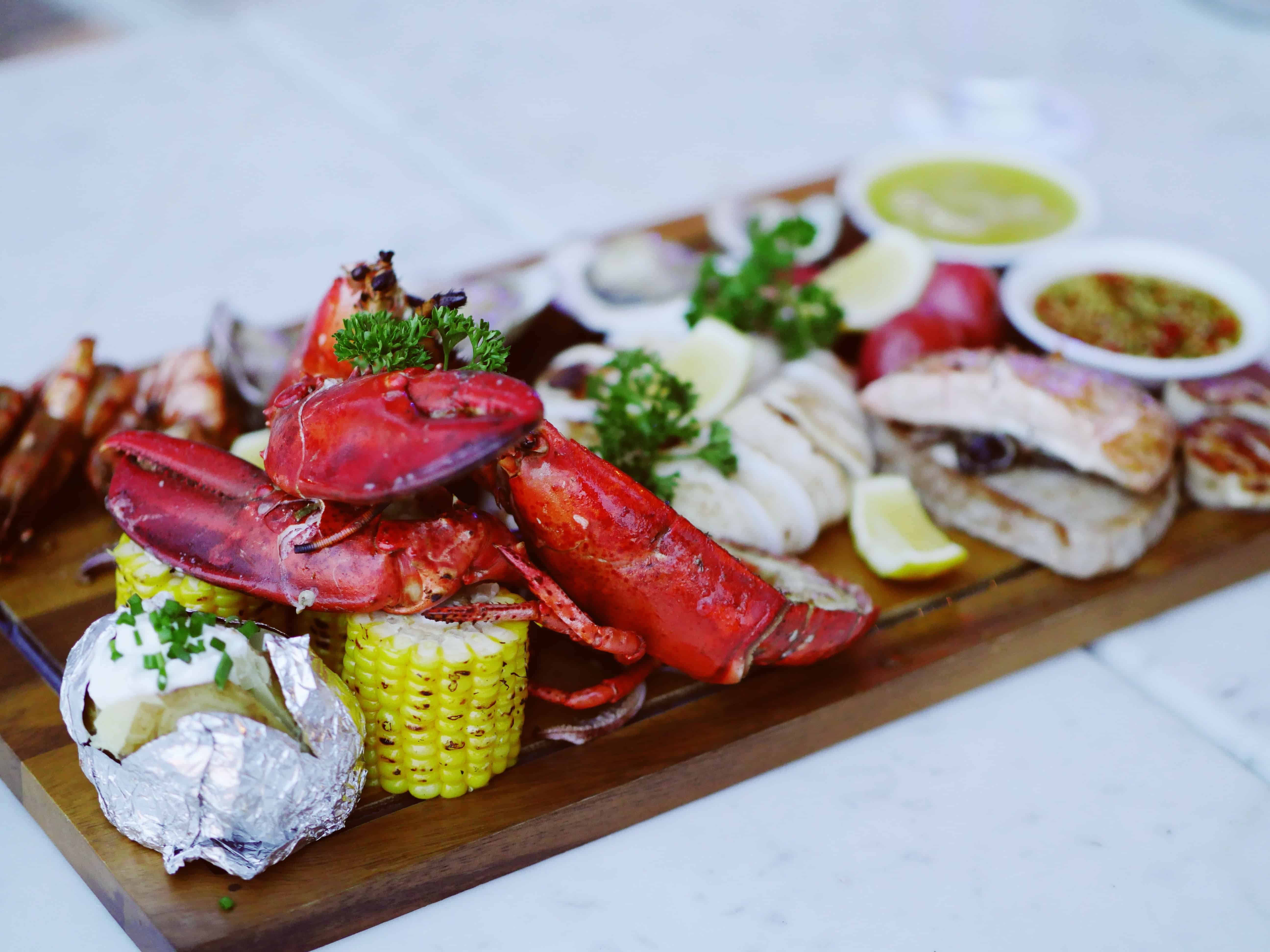 Their bold red shell can reinforce your warm color scheme, but lobster's main attraction is their delicious flavor. You can offer this as an indulgent main course option but include the kid-friendly version, lobster macaroni and cheese, too.
5. Dreamy Candles
Lighting can be the key to setting an intimate atmosphere. The glow of candles around your event can transform your wedding into a serene and idyllic destination.
Line the aisle with candles and petals to give the bride a wistful entrance or place small ones with your tabletop decor for a luminous accent. Use tall candelabras or petite tealights to achieve this illuminated look.
6. A Rose Petal Send-off
The tradition of tossing rice in the air can be replaced by a lighter and more elegant send-off when you go for paper cones of petals. You can create the cones from craft paper or newspapers. Or for an extra burst of romance, find old worn books of love poems and remove their pages to construct these holders.
Hand these out to your guests so they can shower you with flowers as you run off with your sweetheart. Or give your guests the option of a DIY flower toss station. Make sure you find plenty of hues of blush pink, burgundy or crimson so that the downpour of petals holds all the enchantment of Valentine's Day.
Create a Romantic Celebration of Love
As you tie the knot with your one true love, incorporate a few details from this romantic holiday. This is your chance to highlight all the allure of Valentine's Day in a striking event — so go all out with the shades of deep red and the delicate accessories. From the food to the decorations, feature dreamy elements that commemorate your dedication to your partner.