Vintage can signify romance at times, there is something about old repurposed things that gives us that kind of feeling. It is timeless, simple, and elegant too. I notice that in weddings when you match vintage with contemporary things get extra interesting more so romantic. Maybe it's the metaphor of old things mixing with new ones. Just like in marriage, old memories are adjoined or celebrated to make new ones. This wedding definitely had me blabbering. Well, you can't blame me, I am just in awe of how timeless Kenny and Judy's wedding is. Congratulations on the new milestone you two, cheers to more!
Click image to enlarge
Like. Click to Vote
>
Kenny and Judy met on what's considered to be one of the most romantic days of the year – Valentine's Day! What was supposed to be a small dinner of single girlfriends with Judy, ended up with a singles dinner affair. One of Judy's bridesmaids, Yer, invited her co-worker Kenny to the dinner, where the two sat on opposite ends of the long table. They somehow ended up chatting at the end of the night, but never exchanged information. That didn't stop Kenny – he searched Myspace for Judy, and the rest is history. Six and a half years later, September 6, 2014, rolled around – the day they would be married.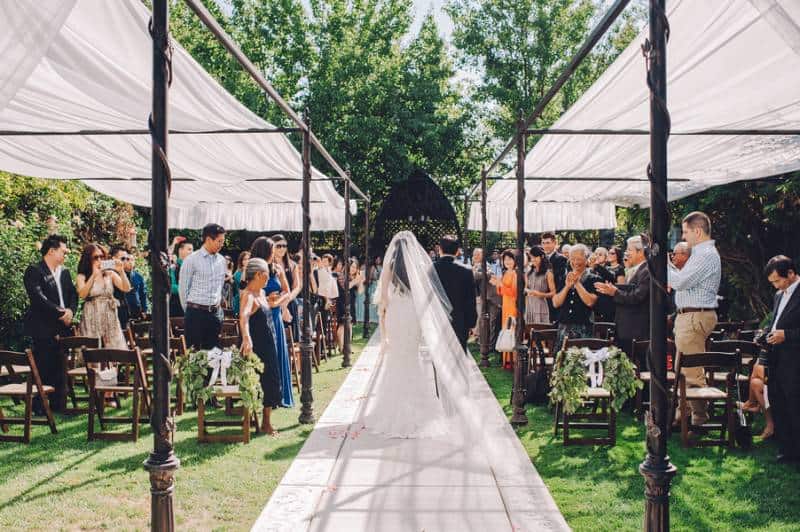 Judy planned a gorgeous romantic vintage-inspired wedding at the stunning Wisteria Gardens in Elk Grove. The day started bright and early with a morning reception followed by family portraits and a larger reception in the evening at Asian Pearl in Sacramento. Featuring a palette of blush, purple, and mint, this DIY wedding featured vintage sofas, stunning florals with blackberries, blush uplighting, crystals and simple but elegant decor.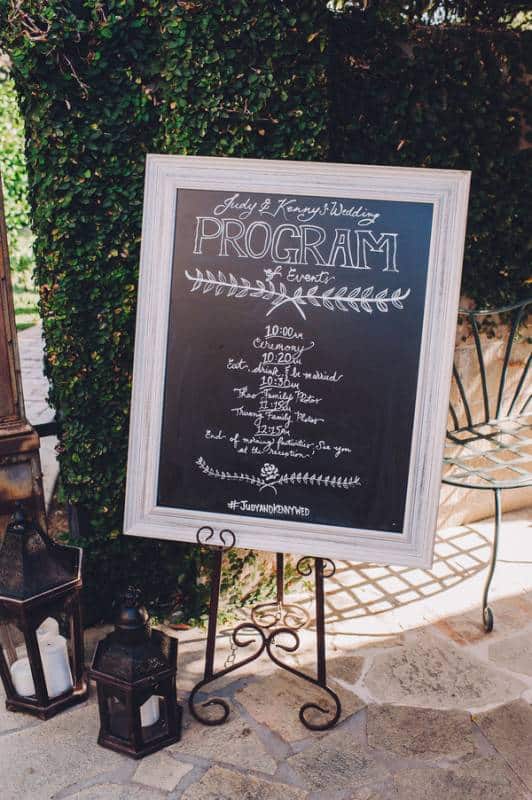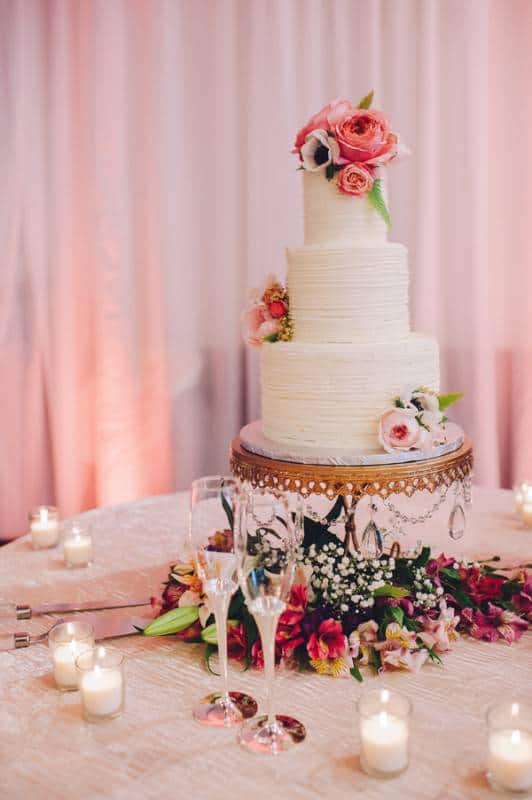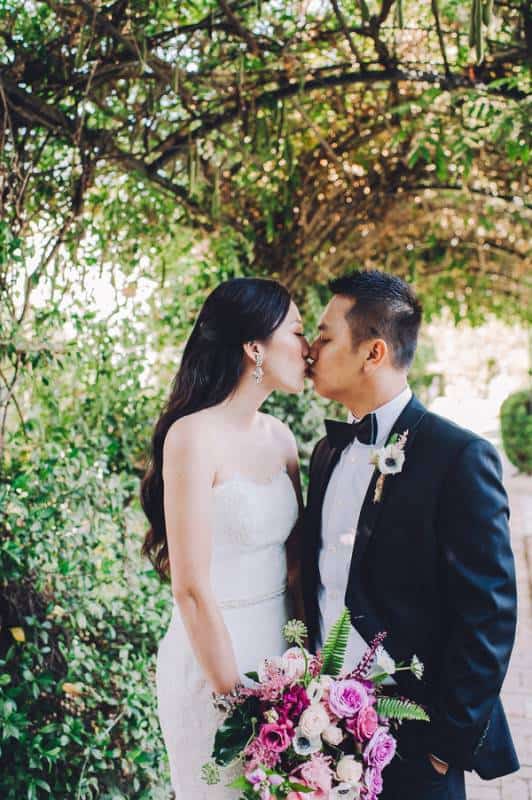 VENDORS
Photographer: Ahava Studios
Other: Dogwood Party Rentals
Dress Designer: Enzoani
Jewelry: J. Crew
Linens and Coverings: Mimi & Co
Cinema and Video: The Film Squad
Event Venue: Wisteria Gardens