If you're a sucker for the soft and romantic wedding attire in England (think low-key lace dresses and aristocracy-inspired clothing) then this is the post for you. These dress designers have skipped the huge, ball gown skirt and Cinderella-style dresses in favor of subtle but incredibly beautiful designs and rich textures. Check out these 4 romantic, England-inspired wedding dresses.
A Lace Beauty
This fantastic dress features ¾" sleeves and a subtle neckline. The romantic lace fabric is traditional yet stylish, and the dress has a little pop of color with the sage green waist sash. This bride has finished her look with an elegant head band.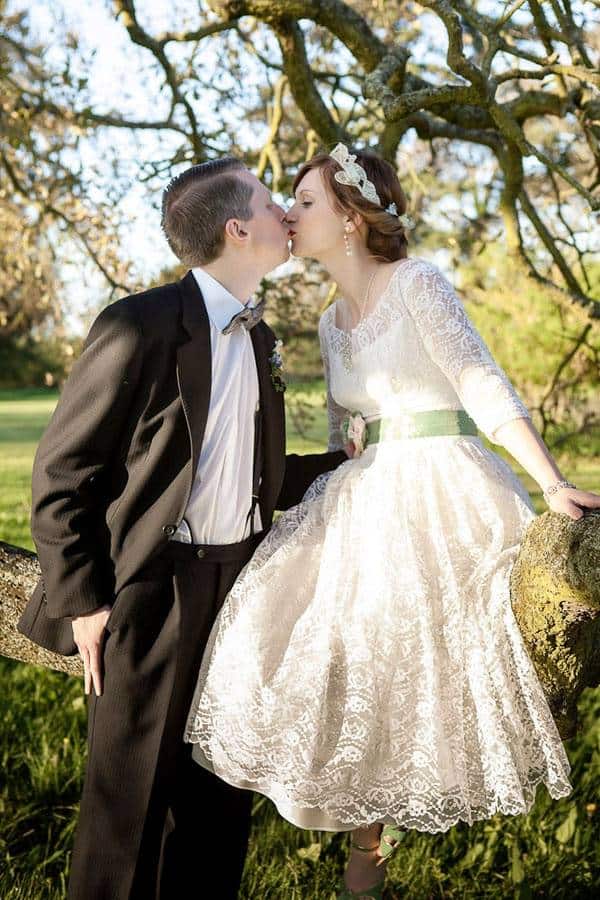 Sleeveless and Cascading
Another very subtle dress, this one is sleeveless and created from tons of sheer fabric. The bodice fits closely and drapes elegantly to the ground for a pretty, lengthening effect.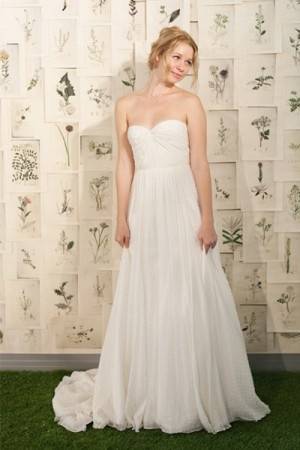 Long and Flowing
This beautiful 40's style wedding dress features short sleeves that end above the elbow, embellished with just a bit of subtle lace. The dress itself is satin and it features an empire-like waist with a simple skirt that is long and flowing.
Romantic
This beautifully romantic wedding dress is also created from a lovely lace fabric, but this one has a higher lace neckline with no sleeves. It is very traditional in appearance and has a matching blush sash across the waist.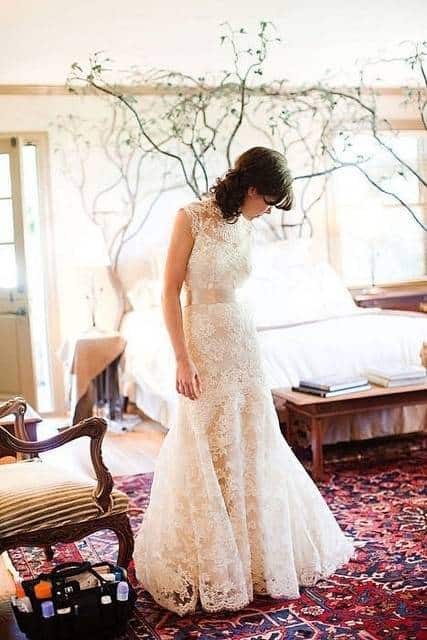 These are just a few of the dress choices you have if you're planning a more England-inspired look. Pair any of these styles with a chignon or other classic hairstyle and a beautiful headband and you'll be absolutely smashing!