If big weddings and intimate weddings aren't your cups of tea, here's a type of wedding where it'll be just you and him — Elopement. Today's post is about Brandon and Brady's West Coast elopement. It was an intimate day for the two, together with their photographer. Judging by the photos, it was just as romantic as any other types of wedding. As long as you're happy and you're with your special someone then nothing else really matters. You can get the whole story from Brady by reading more below.
Click image to enlarge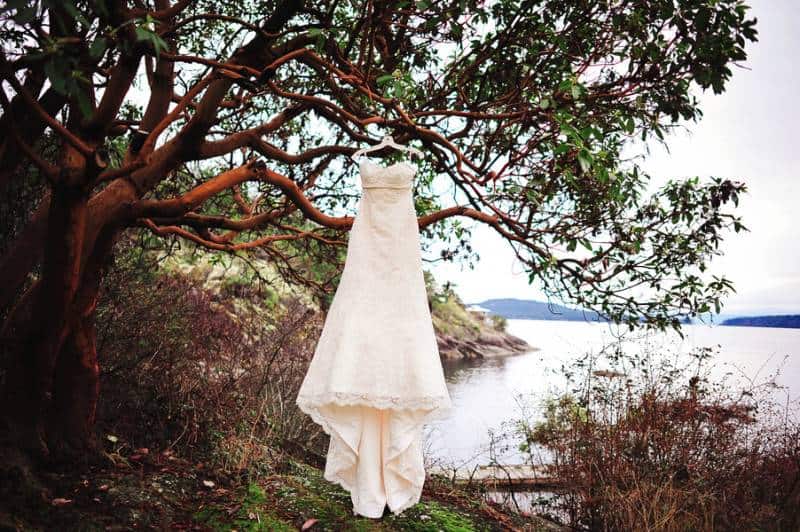 1

Like. Click to Vote
>
Our Story:
We met through my roommate at the time as both him and Brandon worked in the Marine industry. We started dating in March of 2008. This was after a long year of me trying to catch Brandon's eye!
We Are A Perfect Match:
It's so cliché to say, but we are best friends. We can be silly or serious, loving and grumpy and at the end of each day we both know how lucky we are to have found each other.
The Proposal:
After six years, Brandon purposed to me in City Park on Okanagan Lake in Kelowna BC. We were enjoying ice cream cones after a dinner out on the town. I said yes immediately and started planning our wedding shortly after. After a month of planning, we discussed the option of eloping and perhaps having a party afterward to celebrate with family. We received blessings from both sides of the family and kept our elopement a secret for months! Only a few close friends and family knew we were running off to be married, and it just be the two of us.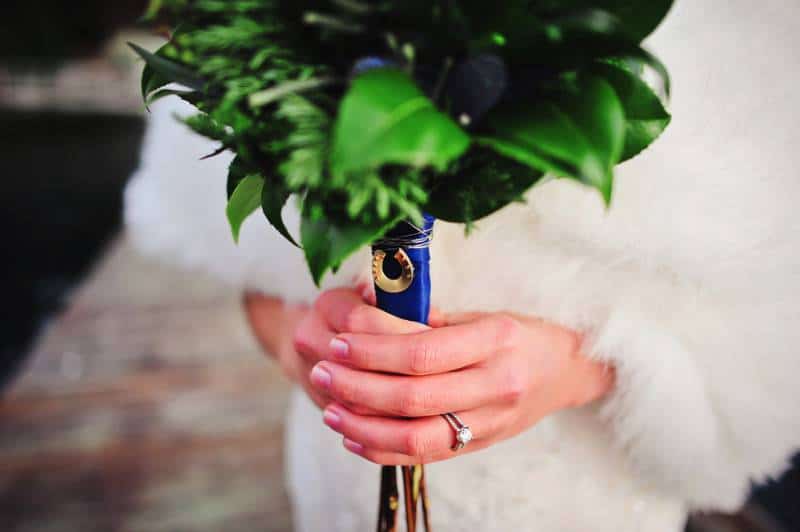 The Planning Process:
There was a total of 3 months to plan the elopement, but it was very simple and only had to make a few decisions about the day.
The Best Advice We Received:
Stay organized and make sure you get your alterations done in a timely matter!
The Challenges We Faced:
The hardest part for me my was not ever seeing the resort, so it was hard to visualize where the ceremony and everything are going to take place. You just have to trust that everything will run smoothly and cross your fingers it won't rain!
Wedding Décor Inspiration:
Our West Coast Winter Elopement was the perfect backdrop to our wedding. We always wanted to get married outside, and you can't beat an ocean view.
Money Matters:
$5000 was the budget. We really saved money by eloping, of course! And the biggest expense was the Elopement package that included two nights stay in a gorgeous tent suite on the rocks of the Pacific ocean.
The Guest List:
Just the two of us! Plus our wedding planner and the photographer as the witnesses.
The Songs:
I walked down the aisle to "Marry Me" by Train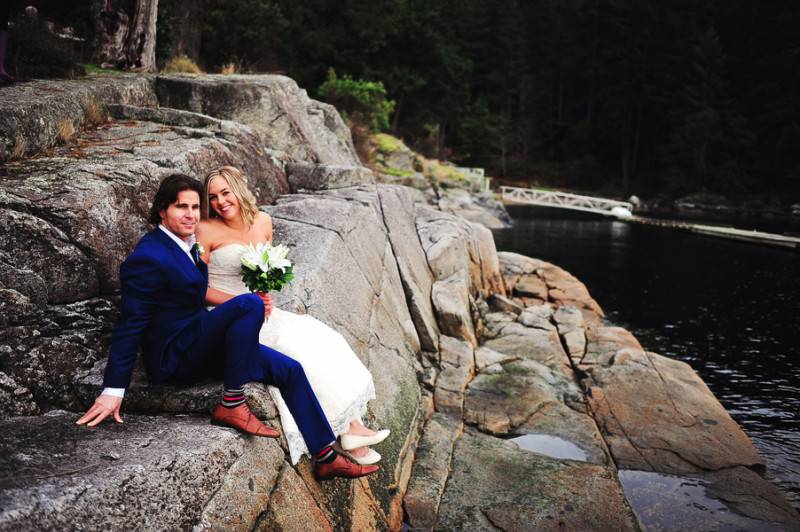 Our Honeymoon:
We purchased our first home the same month we got married, so we made that our "housemoon".
Excited About:
Watching our daughter and future children grow up together as a family!
Planning Advice For Couples:
Don't over think things and enjoy the beautiful day as it flies by fast!
Wedding Day Outfits:
I have always dreamed of a lace dress. Brandon wanted to wear something custom and didn't want to wear gray or black so he decided on a blue suit that was well fitted.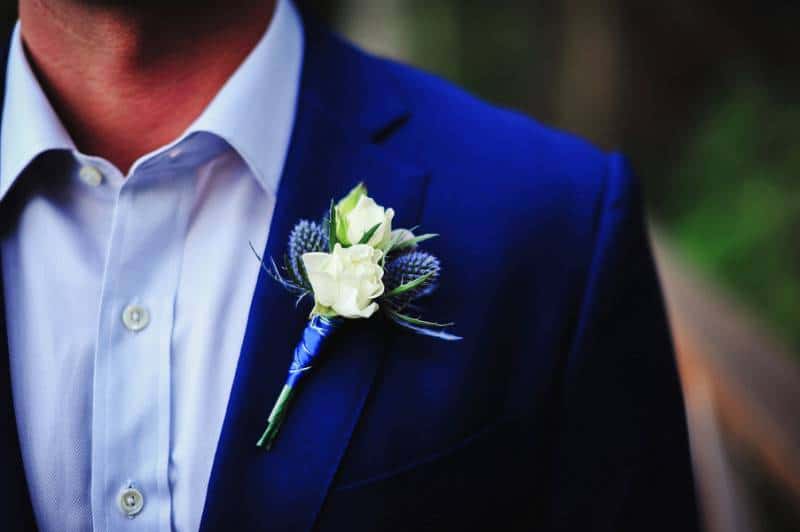 Favorite Part Of The Day:
Being able to spend it together, just the two of us.
The Do-It-Yourself (DIY) Project:
I handmade all of the wooden signs that were seen in some of our photos. I wanted the signs to tie into our rustic wood and ocean scene. I managed to find a few pieces of battered wood and stenciled in the words.
The Highlights From The Ceremony & Reception:
Us seeing each other for the first time since kissing each other goodbye at breakfast.
Most Memorable Moment:
The moment I was walking down the aisle to meet Brandon at the altar.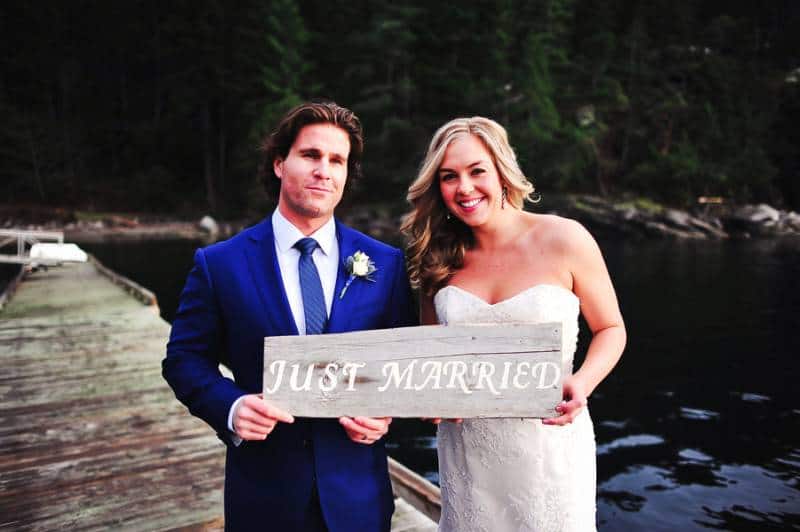 VENDORS
Photographer: Coco Photography