Marriage is wonderful! It comes with it the joy of having a life partner, the excitement of many new experiences and an absolute plethora of very important documents to keep track of as you merge two lives together! There has been awful weather events that has cost many people their homes. Floods, fires and other events can happen. It is best to be prepared, as you embark on this wonderful time in your lives.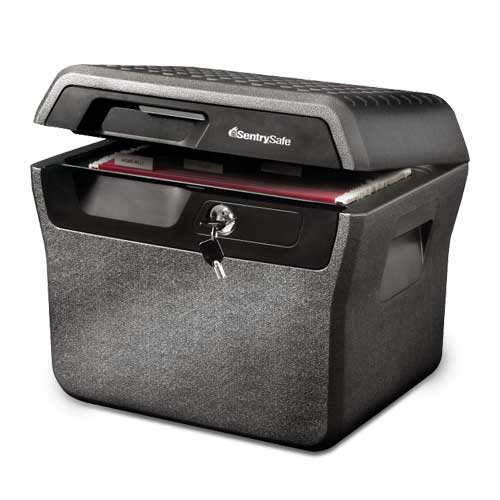 I was given an opportunity to review the large tubular lock file from SentrySafe which helps protect your documents & valuables against water or fire damage. The awesome folks at SentrySafe even agreed to sponsor a giveaway to our readers.
SentrySafe are perhaps one of the top rated on Amazon. The FHW40200 model, called a "Large Tubular Lock File," is designed to accommodate hanging files which allows you to organize all your important documents in a super easy way.
Good safes are heavy, most of them are packed with sand so as to thwart the effects of fire. Sentry Safes have that in mind and to allow for easy transport of what can be an even heavier item after you place your contents inside. This model has built-in handles that makes it very easy for transport or pick up.
The FHW 40200 model that we're giving away comes with .66 cubic feet which is plenty of room for most newlyweds, it also worth mentioning that it weighs 44 lbs which tells you that it's well put together!
a Rafflecopter giveaway

Having one of those in your new home is a smart choice. Think about it that way, people regret not buying a safe, but nobody regrets getting one! Especially if they receive it as a gift. That's why I would suggest adding it to your registry!  In fact, one lucky couple can win one today!