I was watching Bridesmaids the other day and while the movie is a year old, it still doesn't fail to make me laugh. It also made me thankful that the events leading up to my wedding day went by without any crazy incidents that happened in the movie. Looking back on my wedding day, I know it wouldn't have been as fun and as stress free as it was if I didn't have my 2 maids of honor and 4 bridesmaids by my side. I mean, my maid of honor even created a sign that said "no stress allowed in this environment" and actually posted it on the door for everyone to see before entering the house!
After your fiance proposed to you, now it's your turn to propose (sort of) to your friends by asking them to be your bridesmaids. When I asked my friends to be a part of my wedding, I got so excited that I decided against doing anything crafty or sentimental. Instead I asked them face to face if they could be a part of our special day by being my bridesmaid. I wanted to see their reaction (and probably to make sure there was no hesitation on their part). But with brides coming up with creative ideas for everything, Inspired Bride would like to give you some ideas on how to "propose" to your friend. After all, being a bridesmaid is just the same as promising that they will be with you throughout the wedding preparations through thick and thin. The way my girls were at my wedding day.
Here are some ideas on how you can creatively ask your friend to be your bridesmaid.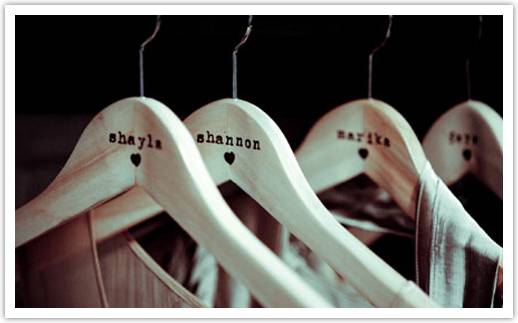 How nice would it be to present them with hangers that have their names and say "I hope to hang your bridesmaid dress here while we're getting ready. Will you be my bridesmaid?"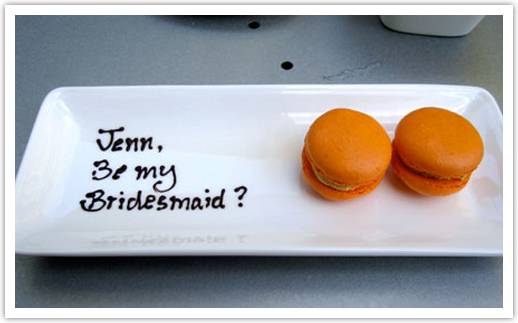 If you enjoy baking, you can invite your friends all at once and present them with a plated dessert with the words on the side.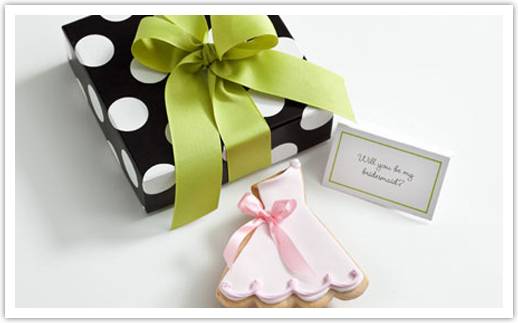 I like wrapping presents so this looks like something I would have done. You can decide what goes inside the box with a note asking them. Who doesn't like getting a nicely wrapped gift for no reason?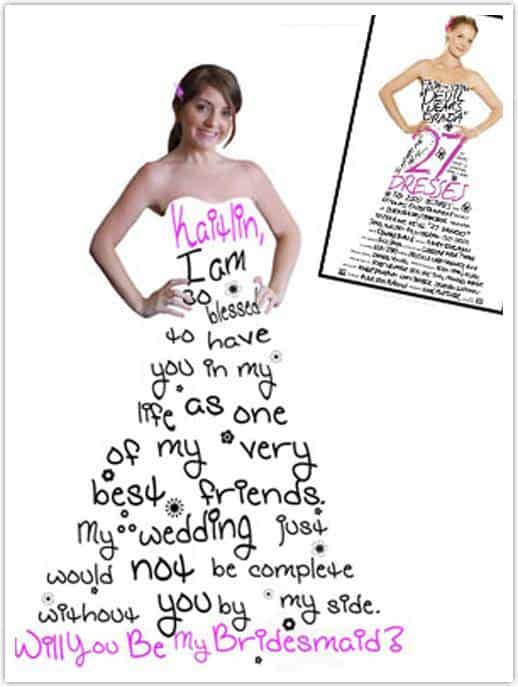 This is definitely a fun way of asking them. I mean, the movie 27 dresses is after all, about bridesmaids dresses, right?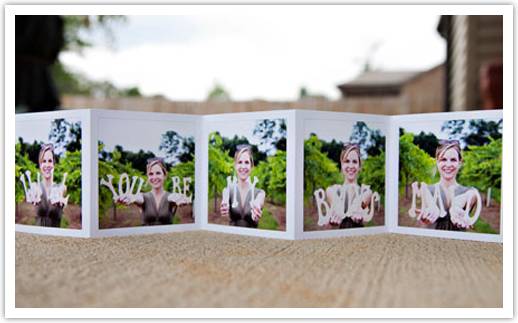 If you love the camera, you can ask them with a big smile if they could be your bridesmaid.
If you want to go green this is definitely a way to go. Your bridesmaid can nurture the plant the same way you both nurtured your friendship.
Images from: