Today, we wanted something to inspire our brides besides the typical rustic and boho look that has left most larger city weddings but still lingers in vogue. We mixed the high-end glamour style look with the stunning historical downtown Toledo Club. This incredible shoot was the love effort of some of the best talents in northwest Ohio. This team wanted to push the edge of the current wedding styles. It's very rare that a venue offers so many gorgeous areas for portraits indoors, as the Toledo Club with it's ceiling-high windows and winding staircases. These photos from JH Photography Studio LLC truly captured this Posh-Glamour in Wedded Bliss!
We're All About the Details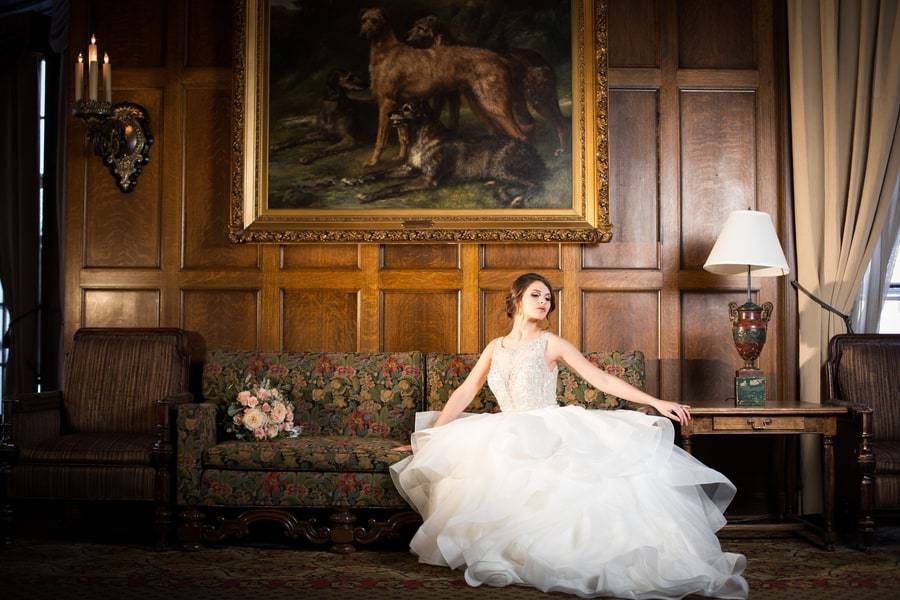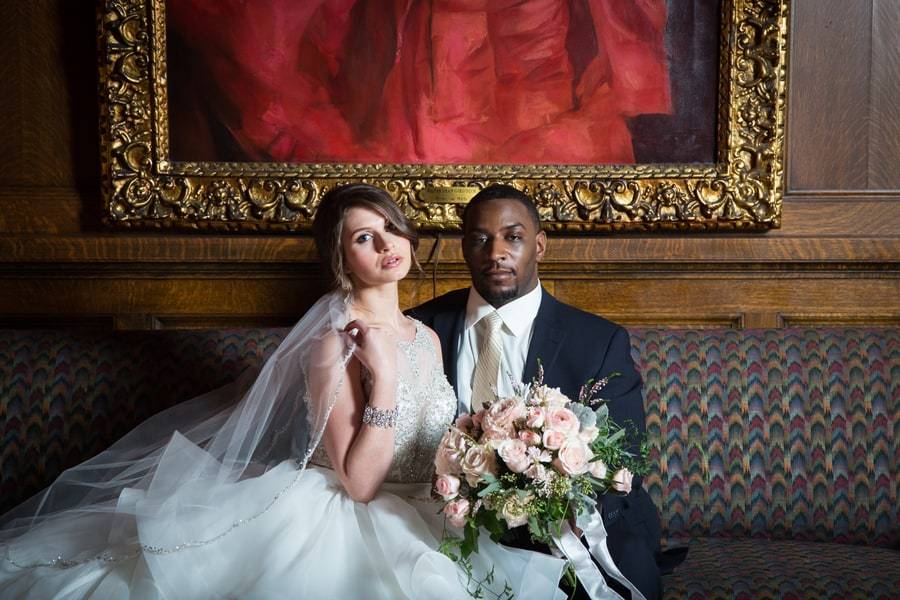 Marlayna's makeup, which was done by Amy from Makeup by Amy Lewis & Co., was refreshingly natural looking. Amy does provide her brides with touch-up services available throughout the wedding day if wanted. Amy gave Marlayna a darker shade of lipstick for the second half of the portraits, which was a fun but subtle change in her makeup look.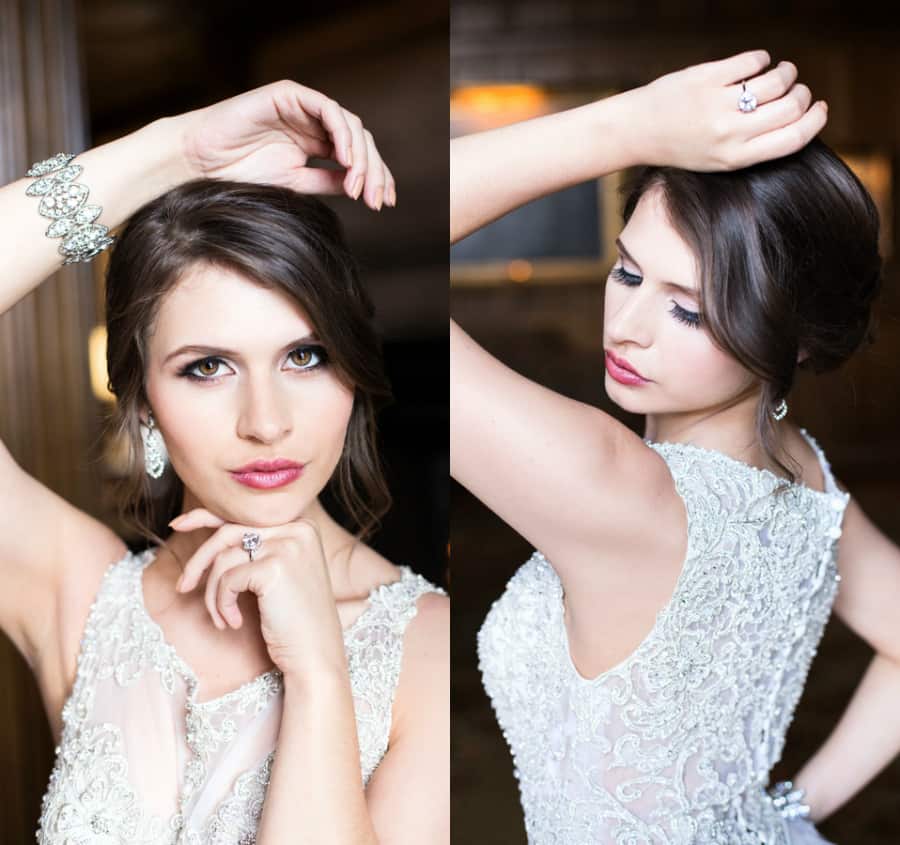 The gown was designed by Belle Amour Bridal with intricate detail to the bodice in lace and pearls. It was the perfect balance of detailed gown and cascading skirt to match the elegant aesthetic.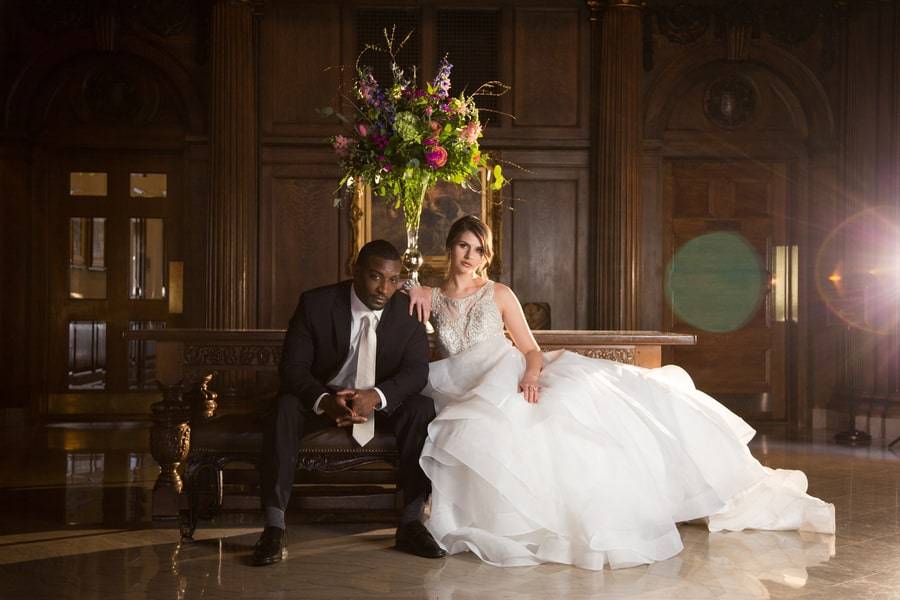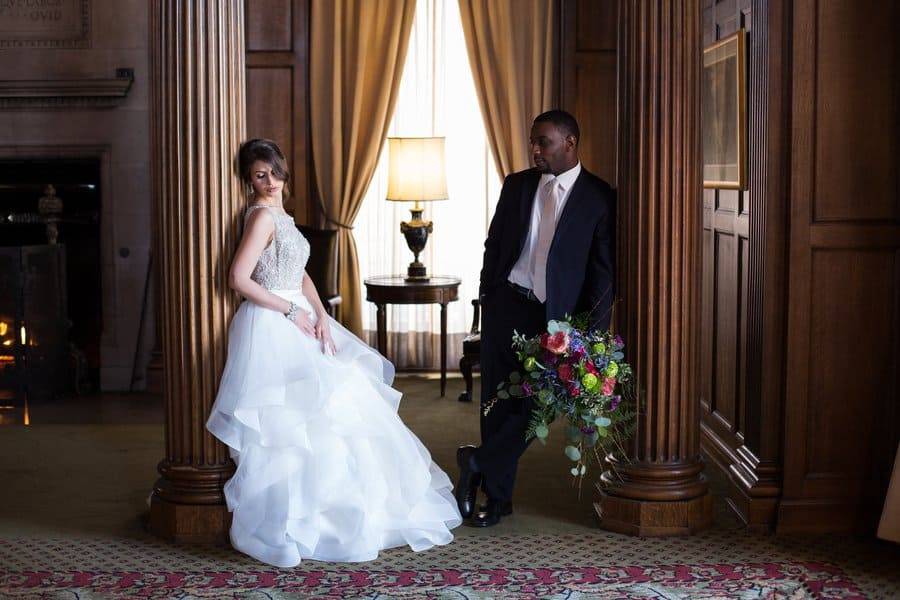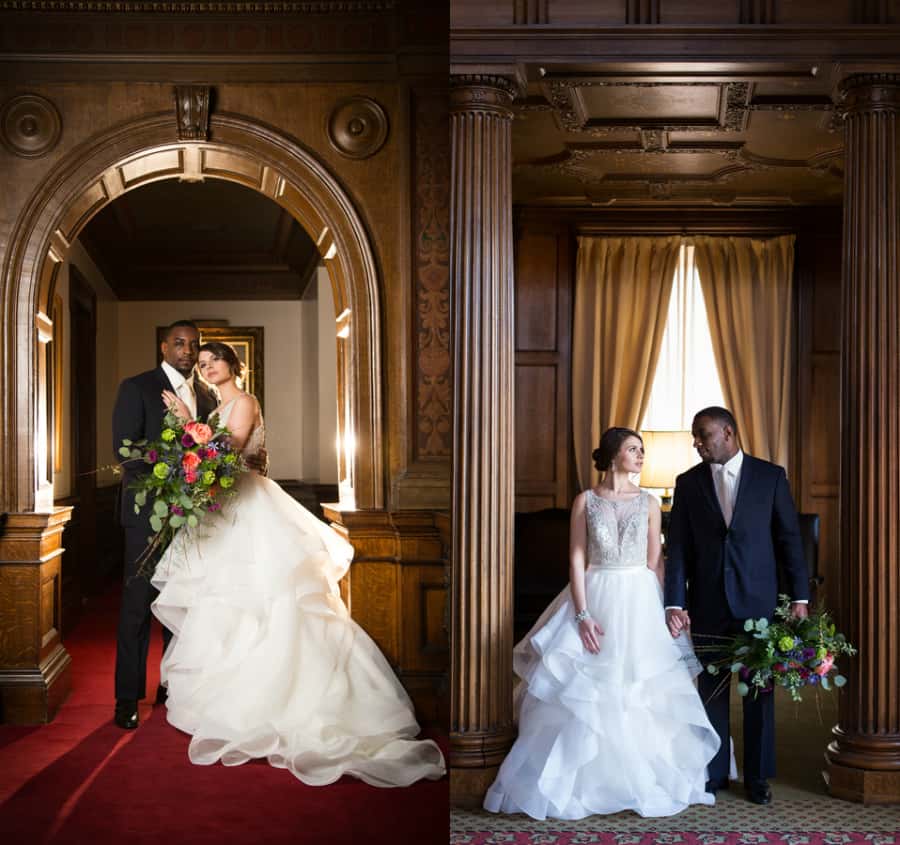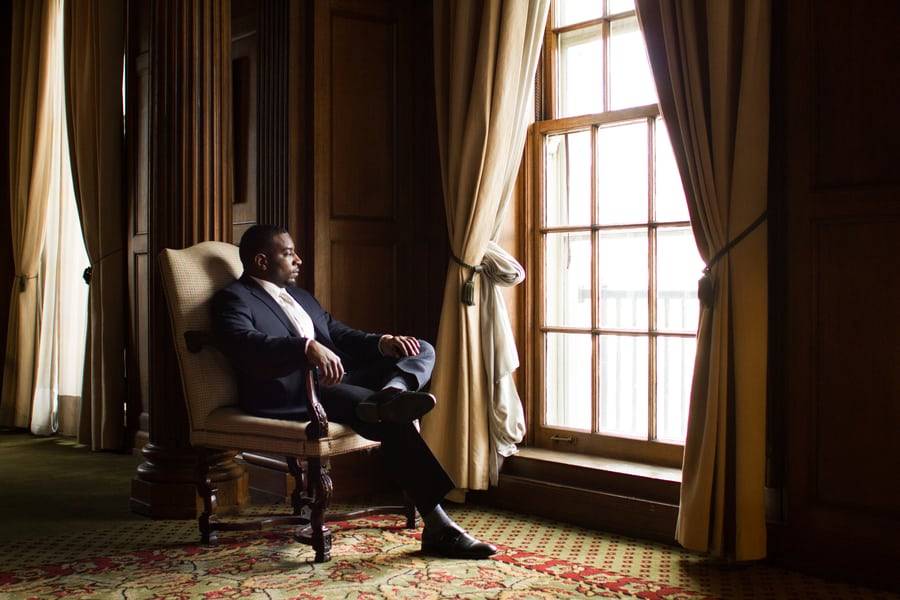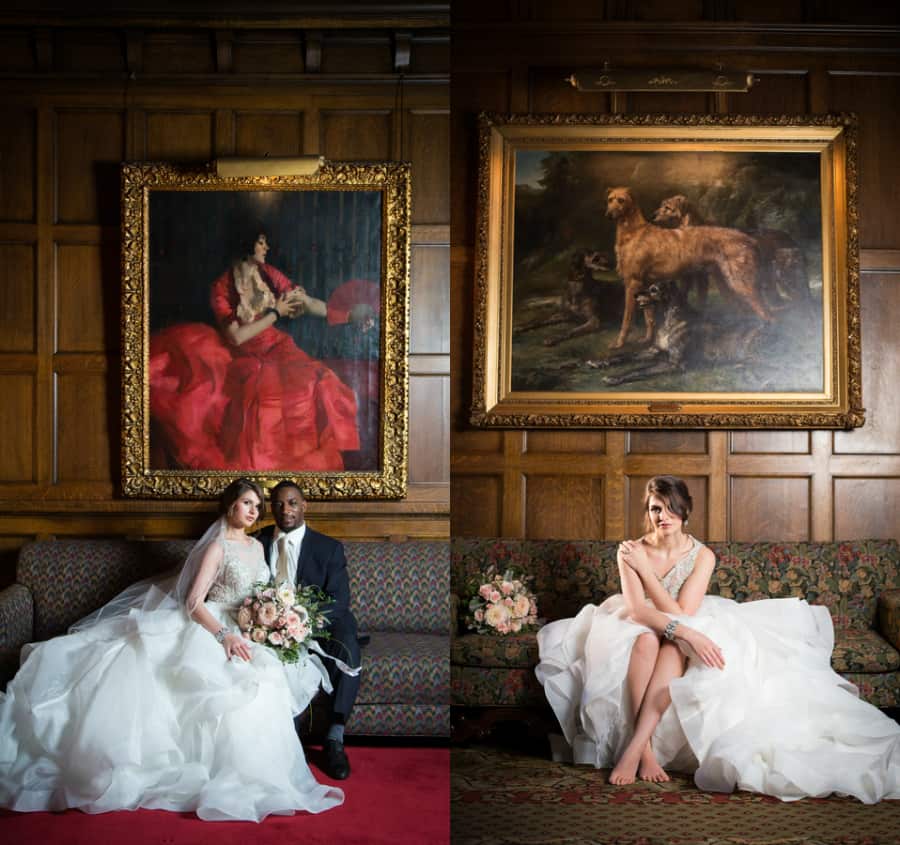 The Toledo Club originally was a men's-only club, but recently over the past few decades has opened it's private membership up to include women (and now private events, like weddings).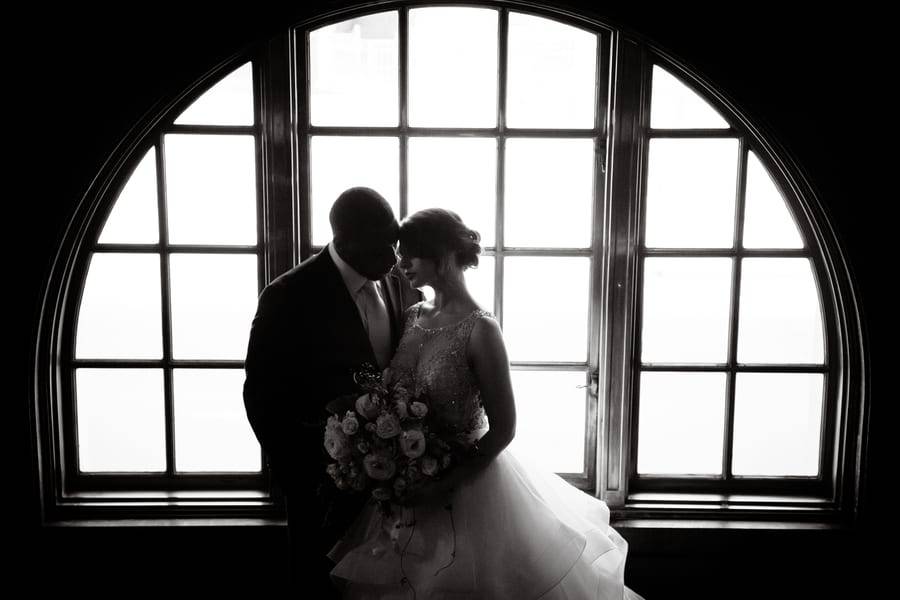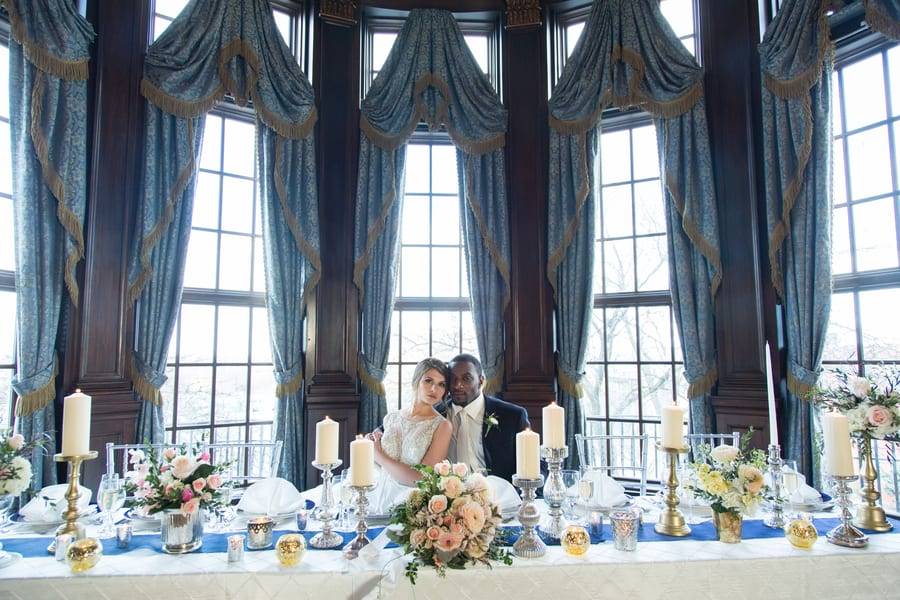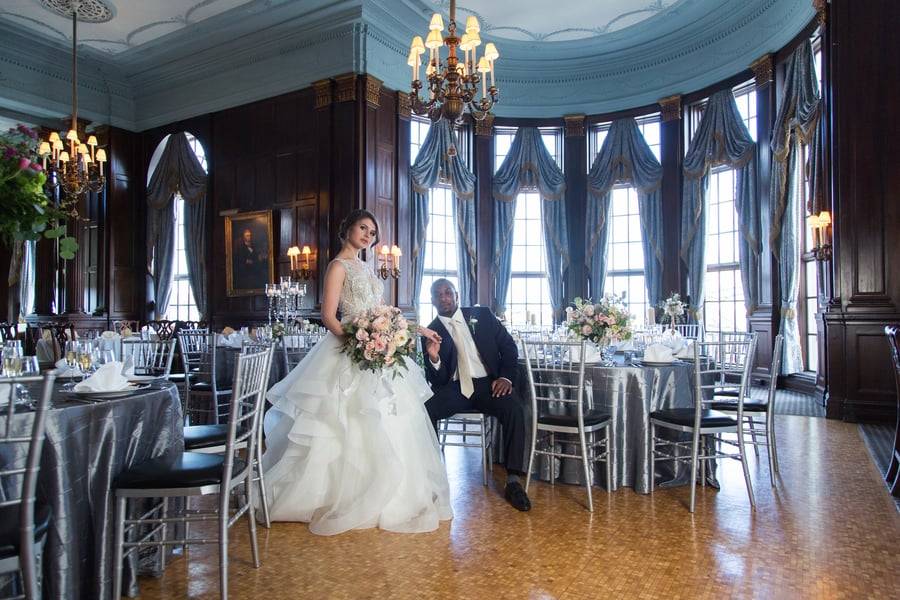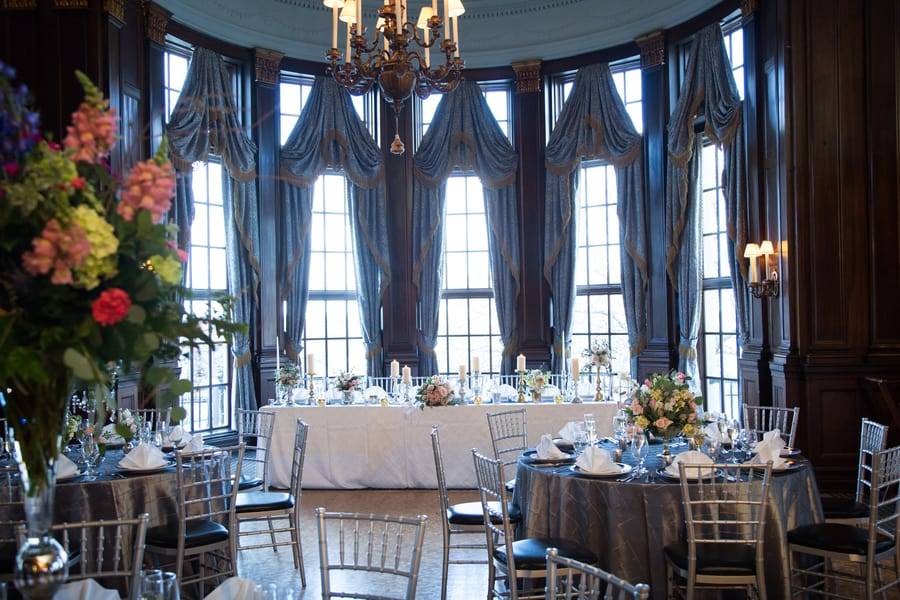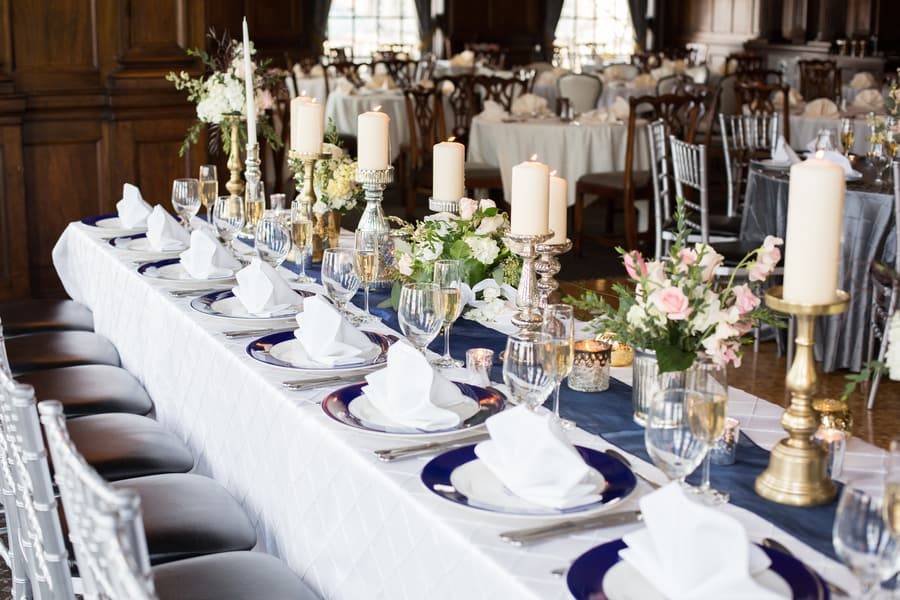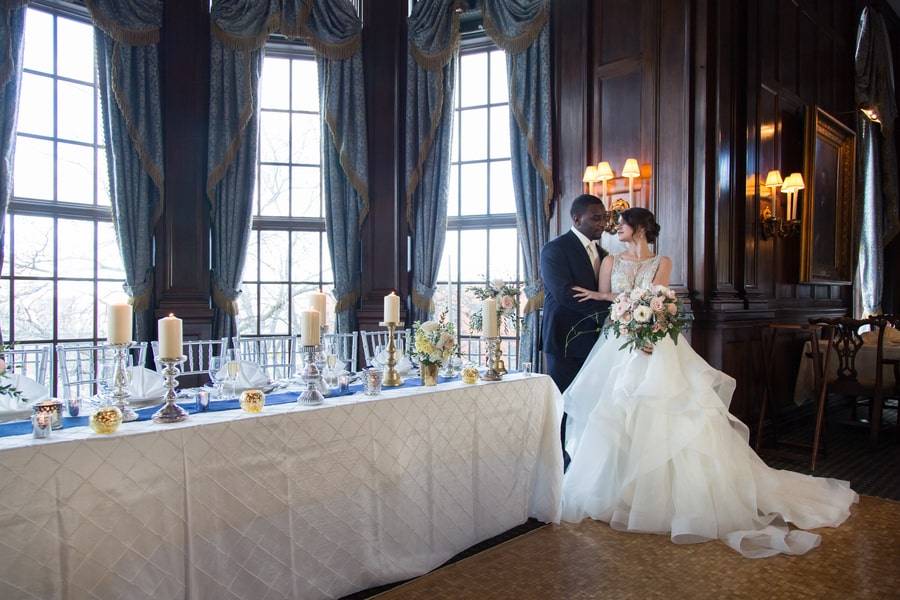 All fabulous! To the artistic board, they also brought in Janelle Faulkner from Hair By Janelle for hair styling, Michelle McCaulla of Belle Amour Bridal, Ann Strickland with Hafner Florist, Scott Bonnick of Ticknors Men's Clothier, and Theresa Carroll of the beautiful Toledo Club.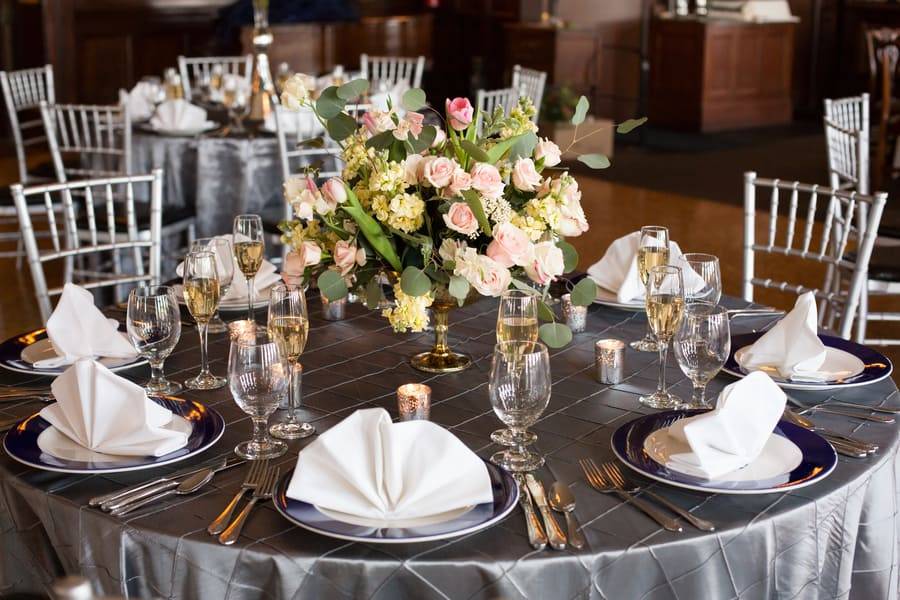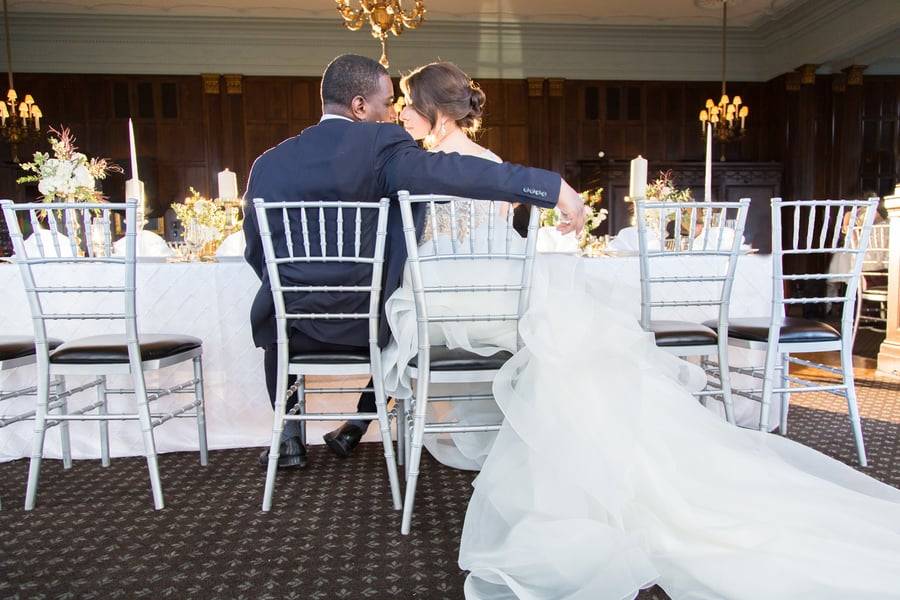 James and Marlayna were amazing together. They were so affectionate with each other and at ease in front of the camera- the shoot was so much fun!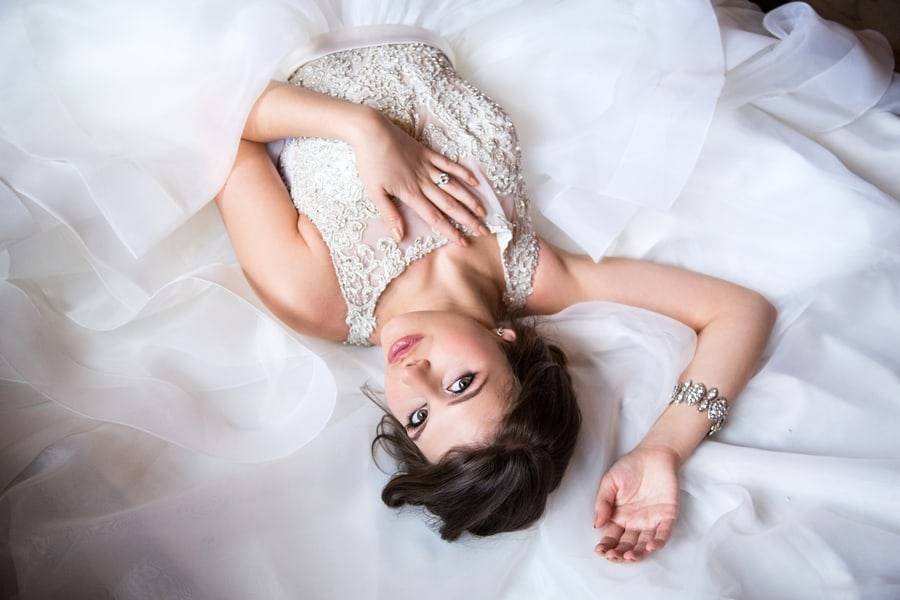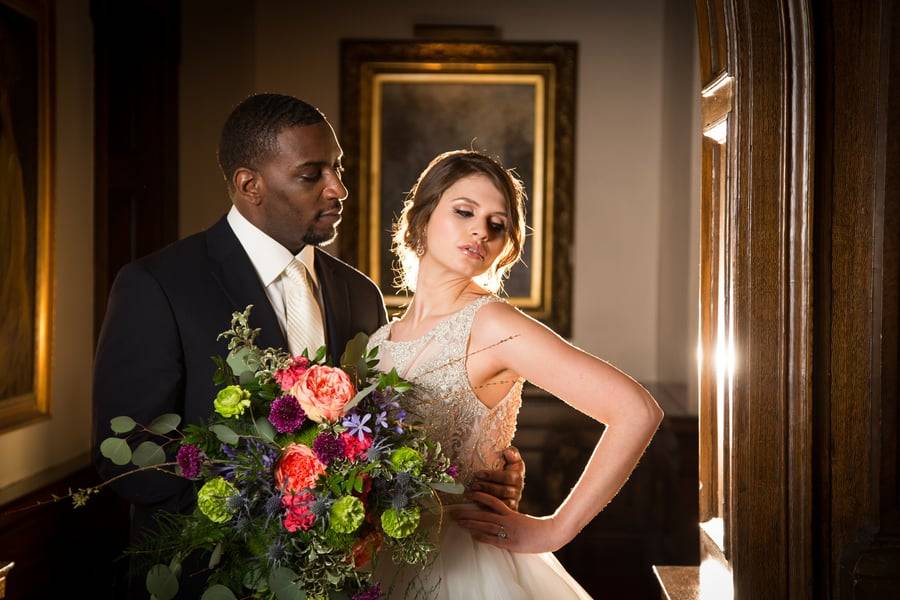 About the Photographer
Our studio includes 3 amazing photographers that are skilled not in just natural-light photography, but more importantly in studio lighting. We use studio lighting even for some outdoor portraits, which results in images with beautiful, even skin tones that otherwise would be shadowy. Our studio lighting creativity also has made us known to our region for stylizing romantic sunset portraits with our couples at the end of their wedding day. This wide-angle portrait captures them surrounded by their stunning sunset for their day. It has become the number one image our couples choose for a canvas in their home. While our studio is located in downtown Toledo, we do offer travel for weddings outside of our region. Some of the locations we have traveled to for photography assignments include Canada, Central America, and Europe. Our couples typically spend $2500-$3500 on photography, which includes an engagement session, wedding images, and our Signature Sunset Portraits. The best way to contact us for availability is on our website at www.jhphotography.org or by phone at (419) 699-2460.
Take this Advice
1. When choosing a gown, consider one with a strap design. Strapless gowns tend to need to be constantly adjusted throughout the wedding day and often are more restrictive in movement due to the tightness needed to fit more properly.
2. The beauty is in the details! Want a more simplistic, yet, elegant wedding? Go with a stunning venue, such as the Toledo Club, where the atmosphere and architectural design does most of the mood-setting. Make sure to work with a designer and florist that will compliment your location with the style you have in mind, too.
3. If getting married in a church isn't a priority, consider a venue that offers both the ceremony and reception so your guests won't have to travel between the service and reception.
Money Matters
$20,000 – $45,000
Vendors
Photographer:  JH Photography Studio LLC
Dress Store: Belle Amour Bridal
Floral Designer: Hafner Florist
Hair Stylist: Hair By Janelle
Model: James
Beauty: Makeup by Amy Lewis & Co.
Model: James and Marlayna
Reception Venue: The Toledo Club
Groomsman Attire: Ticknors Men's Clothier