It was winter but it didn't felt like winter during Erika and Geoff's wedding. It was a lovely sunny day to be enjoyed and to be cherished. Erika and Geoff incorporated DIY touches into their wedding which follows if you take a scroll down. Hi Allison Maxwell Photography, the shots were so amazing! Thanks for sharing it to us! Smile lovies!
Click image to enlarge
1

Like. Click to Vote
>
Extra Special Details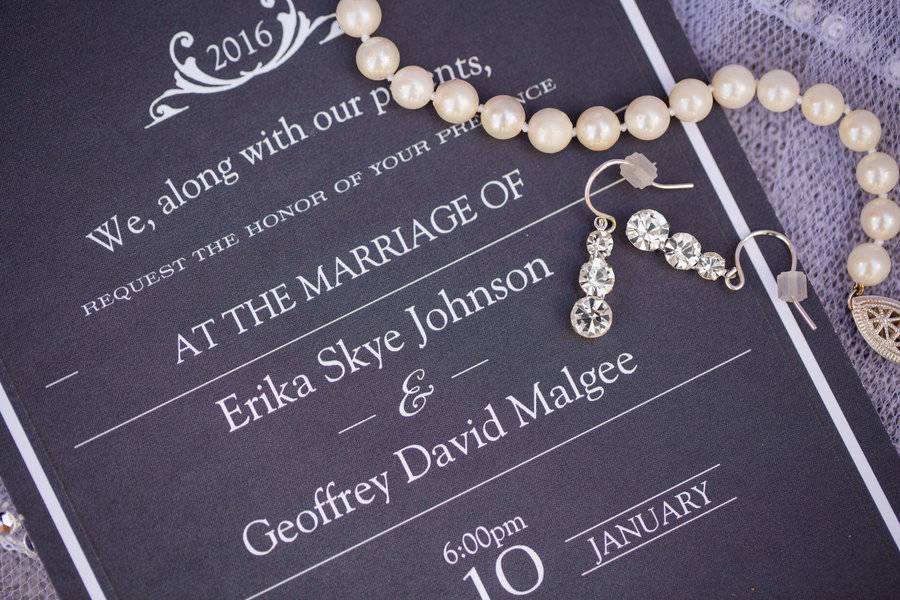 This pearl bracelet was a gift from Geoff's grandmother who passed away last year 2010.


The couple were lucky being led through this important day in their lives by someone who knows them well and cares for them genuinely.


The first look. They had spent time together talking, laughing, and praying together before being husband and wife.
From the Bride
It is so important not to stress out during planning and especially on the day itself. Every little detail may not work out the way you intended, but everything will work out perfectly in the end so sit back and enjoy yourself, even when you think things are going wrong. More expensive does not automatically mean better. Having several family members DIY the decorations and the cake saved money while also allowing them to be a bigger part of our ceremony and make it all the more special for us. Having the caterer do a simple Italian menu kept the cost down and kept our guests happy.
Money Matters
Wedding Budget:$10,000 – $20,000
VENDORS
Photographer: Allison Maxwell Photography
Dress Store: David's Bridal
Bridesmaid Dresses: David's Bridal
DJ: Fantasia Sound DJs
Caterer: IK Catering
Tuxedo and Mens Attire: Men's Wearhouse
Other Location: New Kent Winery
Hair Stylist: Serendipity Hair Studio
Invitation Designer: Vistaprint