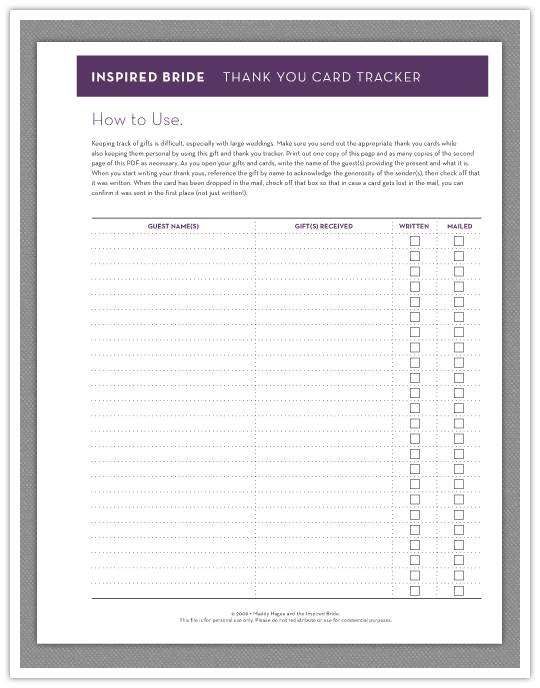 Welcome back from Thanksgiving break! Thanks for bearing with me while I took myself offline for a week. I certainly am feeling refreshed, and certainly got a lot done – including a new Planning Tool for you guys.
Now available as a PDF is a Thank You Card Tracker (available for download here) to help you track who gave you what and make sure you properly thank them for it in a personal way. I know from personal experience, thank you writing can get out of hand really, really fast, and I sort of wish I had made this for myself before I started popping them out! The PDF is designed with a large left margin so you can hole punch them and stick them in a binder for safe keeping.
Enjoy! This will be available under the Resources tab on the Planning Tools page.