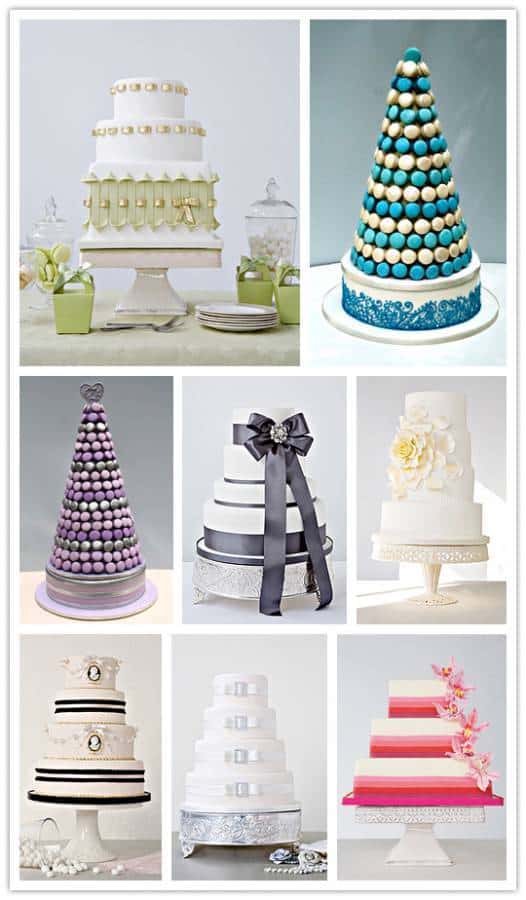 First of all, big thanks to Shauna Younge for reminding me about Bobbette & Belle, formerly Allyson Meredith Cakes. I'd seen their work a while back, and though I meant to blog about them, it just never happened. Making up for lost time…
You know the old expression "a picture is worth a thousand words"? Well, that's pretty much what's going on here: there's not much I can tell you that the pictures already don't. Wow. Just wow. Each is so perfectly executed down to the most minute detail. The taste level and design sensibility is impeccable. The use of color is spot on – and I think we all know at this point what a color theory dork I am, so I was geeking out a little about their portfolio (the gold and turquoise macaron tower in particular).
Take a look at their portfolio for more inspiration – I promise you won't be disappointed!
Images from Bobbette & Belle.