Click image to enlarge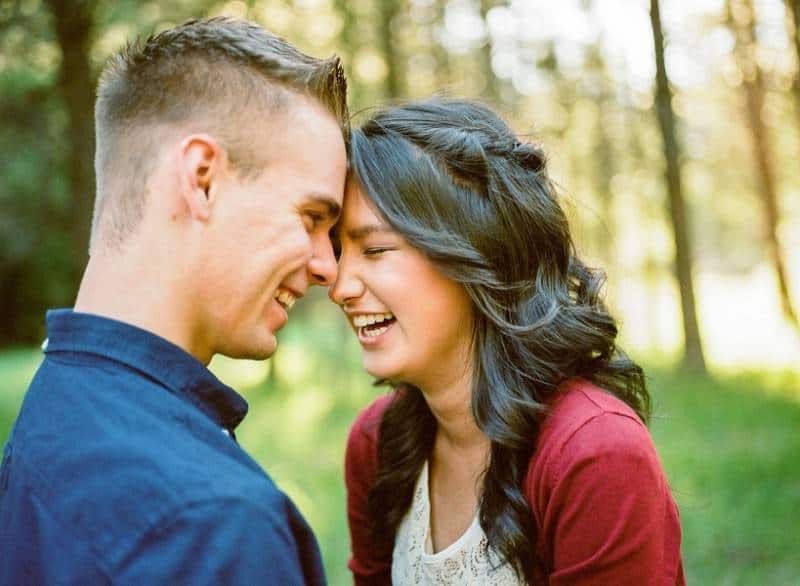 Like. Click to Vote
>
It's always a delight to see smiles and chemistry as genuine as what these two have. The location was simple, their outfits were comfortable, but what really made this album stand out from all the other engagement shoots we've seen, is that you can't help but smile along with this couple. It's like you could really feel the happiness they're experiencing and it just radiates even through pictures. Congratulations Saya & Kayden!
Bride
What did you want to portray in your engagement shoot?
I just wanted 'us' to be evident in the photos. We're always happy together and laughing and that is like our 'natural habitat' so more than what we were wearing we just wanted ourselves to be captured.
Why did you choose the location?
I chose the location because I wanted to merge two places we loved — the lake and the mountains.
What inspired your outfits for the engagement session?
I don't know if this is much of an answer, but I saw Kaden in his blue shirt and was entranced by how good he looked, so everything revolved around his outfit
If the wedding already occurred, would you mind telling us more about it?
The wedding! So many people were involved in the creation of it, and it was more beautiful than we could have imagined. We did the reception before the ceremony, so it made it easy to relax and absorb the depth of what the ceremony signifies. My favorite decor from the wedding was the paper crane back drop that my mom put together. As busy as it was, Kaden and I didn't get absorbed in the rush of everything and that was the best part. We made it a special day for sure.

Photographer
How did you tell the couple to feel at ease with all the posed shootings?
With Saya and Kaden it was quite easy. Once I had them into poses, they just were really natural and acted as if I wasn't there in the first place. I shot this in 100% film, and sometimes that limits me on capturing split second tender moments because I'm not firing a bunch of shots, but with Saya and Kaden they had those moments the entire time and it was an amazing session.

Vendors
Photographer:   We Are Roz
Makeup Artist:  Metallics Blush