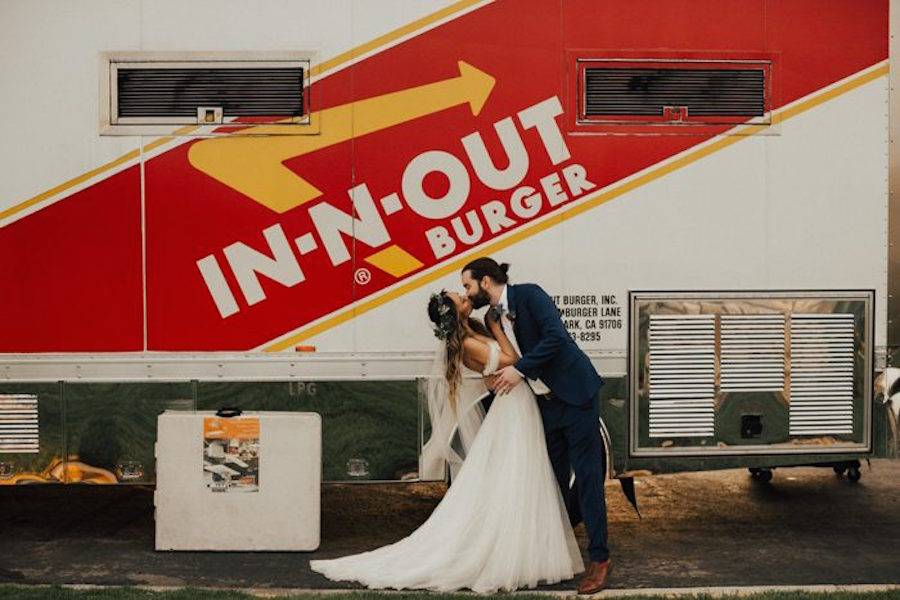 After ten years in this field, now I know what you all guys want: wedding ideas that are cool, delightful, ideas that you could have never thought of.
It's not always about the advice or ideas that I want to convey. I just want you to make sure to keep your wedding plan organized, to make sure that you must have a wedding day timeline and to make sure that you have your wedding stage manager to manipulate it. When you make your realistic wedding budget, I want you to make sure you don't cry.
But now I understand it. All of these things are as important as finishing your foodstuff (so you won't like to end up with a mess of unorganized things on your wedding day). You won't wake up at midnight feeling excited about your wedding pack list but you are likely to wake up at midnight feeling too excited about your wedding ideas. That's what makes the whole thing worth.
The wedding ideas that you may not have thought of being one of the best ideas that will surely make your wedding way more fun.
Also, I am on the way of being SUPERPRO in not just making your wedding pretty but also great fun. After a long surf on the internet and deep research, we serve you with thirty-one of our favorite amazing wedding ideas that you make your own wedding ideas.
DIY Burger Station
This is a budget-friendly wedding idea that your guests will surely love. You can offer your guests a way to customize burgers according to their style of eating. This also could be a great idea for guests who love to eat burgers but they are health conscious also.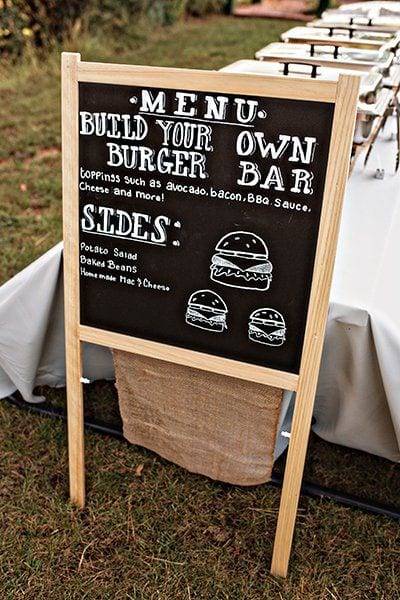 Bouncy Castle
This idea will stand out to be the center of attraction for all the kids at your wedding. This bouncy castle could help others to keep their kids busy while they can turn towards the dance floor.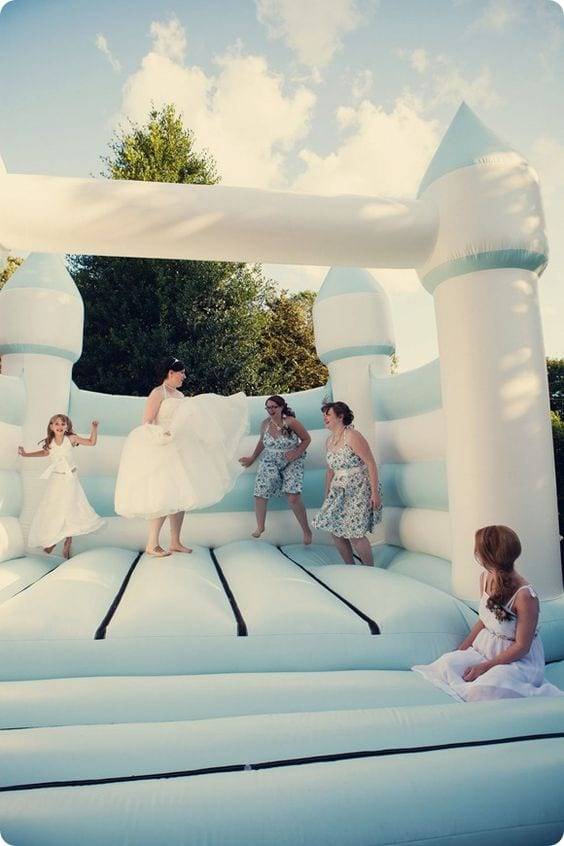 Cozy Blankets
If you think it could be chilly on your wedding day then serve your guests with a basket of cozy blankets that will help your guests stay a little warmer.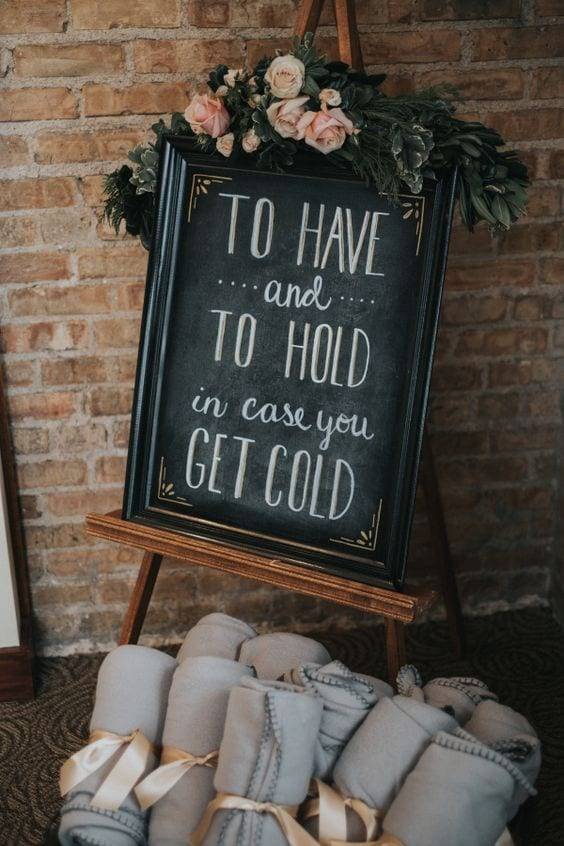 Beer Canoe
Everyone loves functional decoration and this beer canoe is a dream of many couples.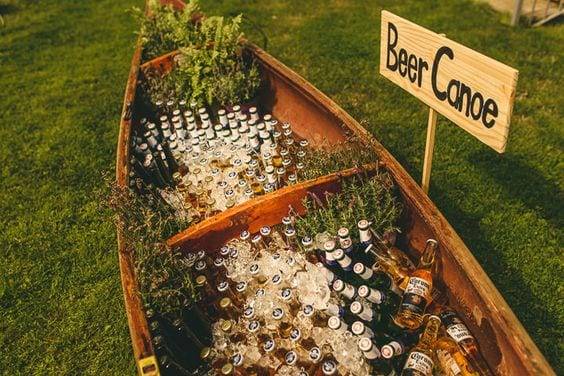 Beach Ball Toss
You can make your wedding more exciting and fun just by adding a mini Beach Ball toss.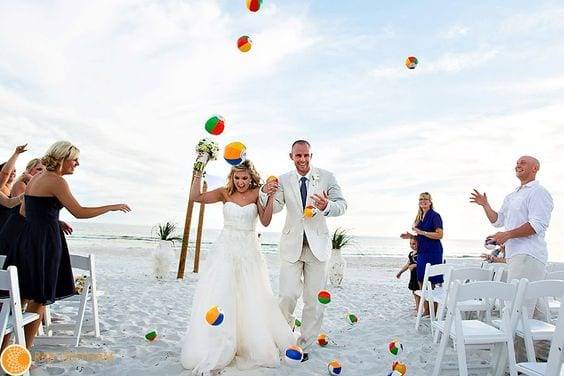 Abstract Centerpieces
Your wedding decoration can get a next-level look if you add abstract Centerpieces as your wedding's center of attraction.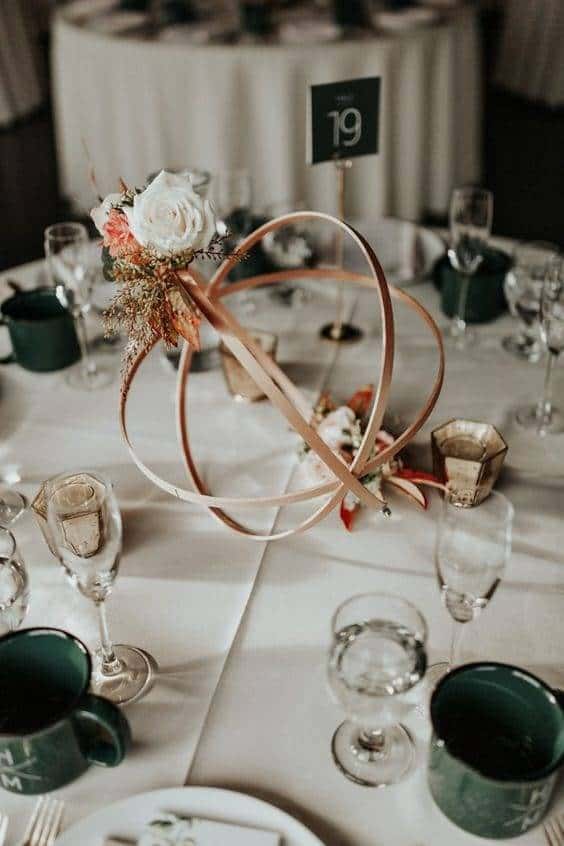 Adorable Coasters
You can keep adorable coaster's at your wedding and you can even customize them with some beautiful quotes or your wedding date or any of your initials. Guests will love to keep their favorite ones and read them after your wedding ends.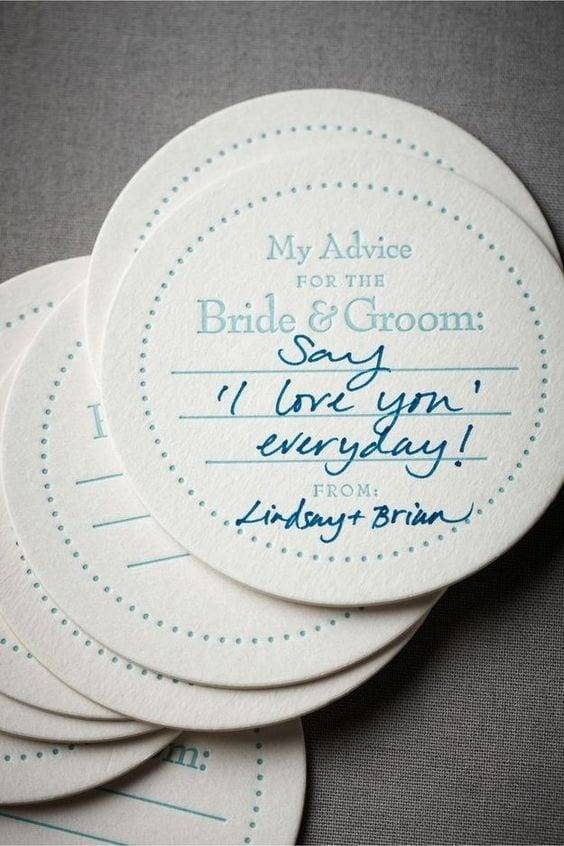 Bridal Jumpsuit
You must use a Bridal Jumpsuit so that when it comes to dancing nothing should bother you.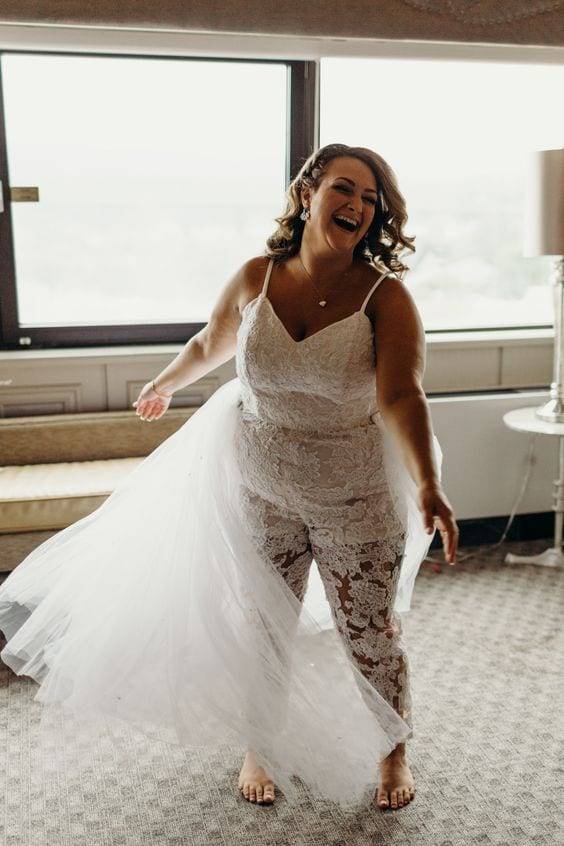 Video Booth
Adding a video booth can be very unique and will surely be appreciated by your guests. A video booth is a place where all of your guests can a fun time throwing jokes, sing a song or sharing some exciting stories.
Unity Painting
Unity painting is something that is done by the two who are getting married. This painting could be a great wall attachment that will remind you of your wedding day every single day.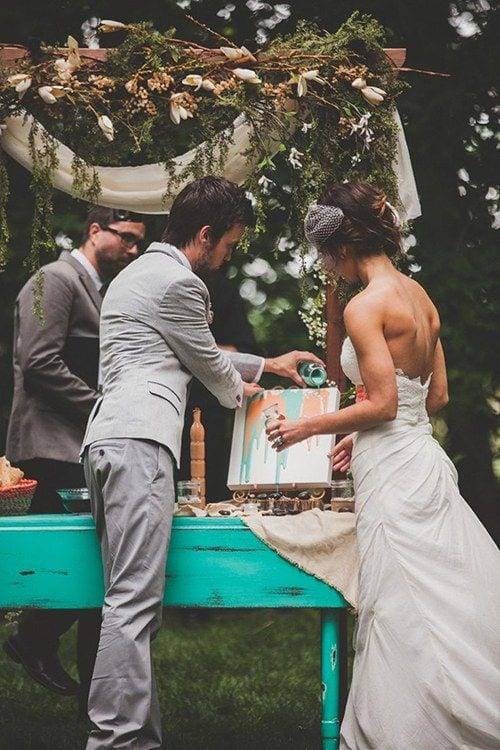 To-Go Boxes
If you want to ensure that all of your guests get a slice of your wedding cake then these boxes will you do it quite easy. You can put a slice of cake in each of the boxes and then you can easily hand over to every single guest without missing someone.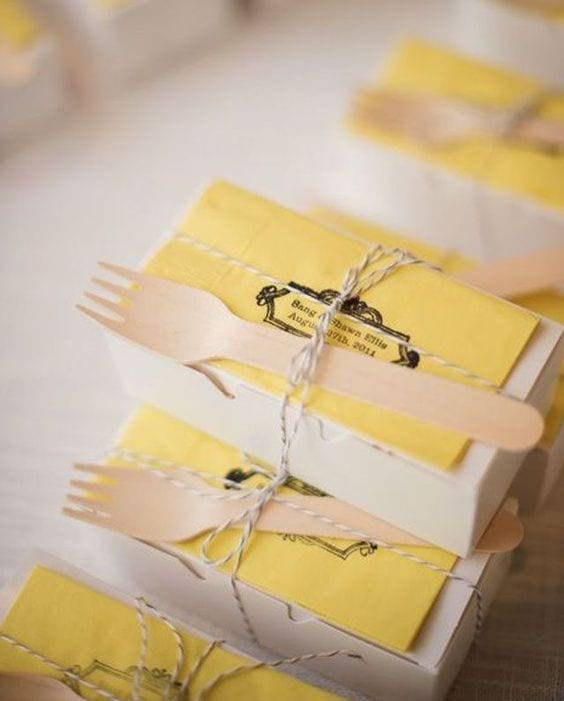 Soundtrack
Some songs when played on some specific occasions become memories. Load all your favorite and sentimental songs on CD's and let the songs remind your guests of your wedding day whenever they turn on.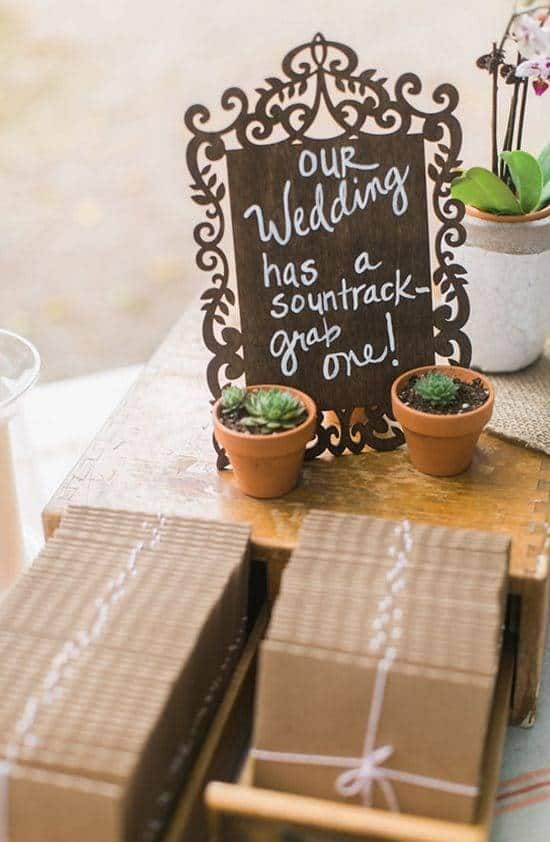 DIY Confetti
This is the time where you can utilize all sorts of unused papers, the letter's that are of no use anymore, mails that are to be thrown away, all such stuff could be used to create your own and customized confetti. Moreover, you can use all your favorite colors and mix them.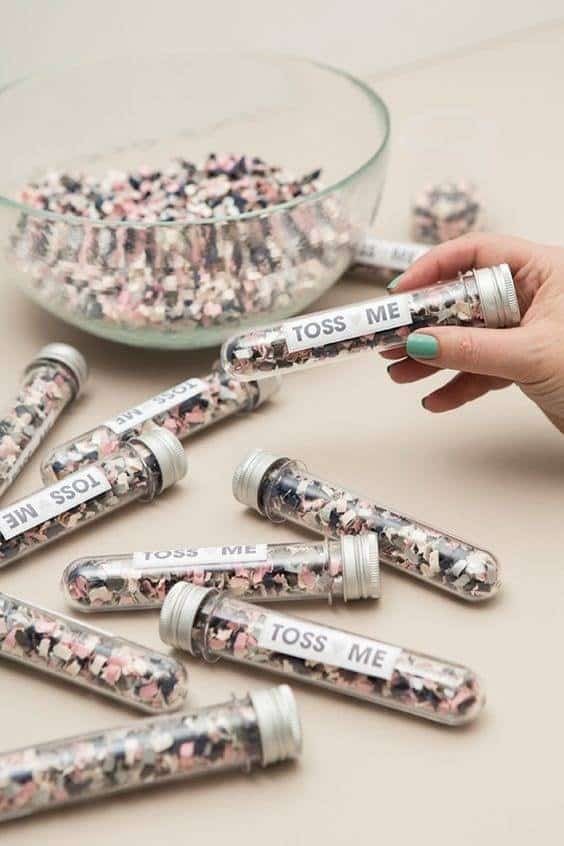 Shoe Valet
If you are thinking to have a beach wedding than a shoe valet can be a great help to your guests as high heels and soft surfaces never match. You can even add slots or hooks for small towels for your guests to wipe sweat and feet after the wedding.
Shell Crown
Having your wedding waterside, a shell crown will describe your inner sea goddess. You may either buy or you could even make it by yourself or with the help of your bridesmaids. This can also be a fun activity for you as well as your mates.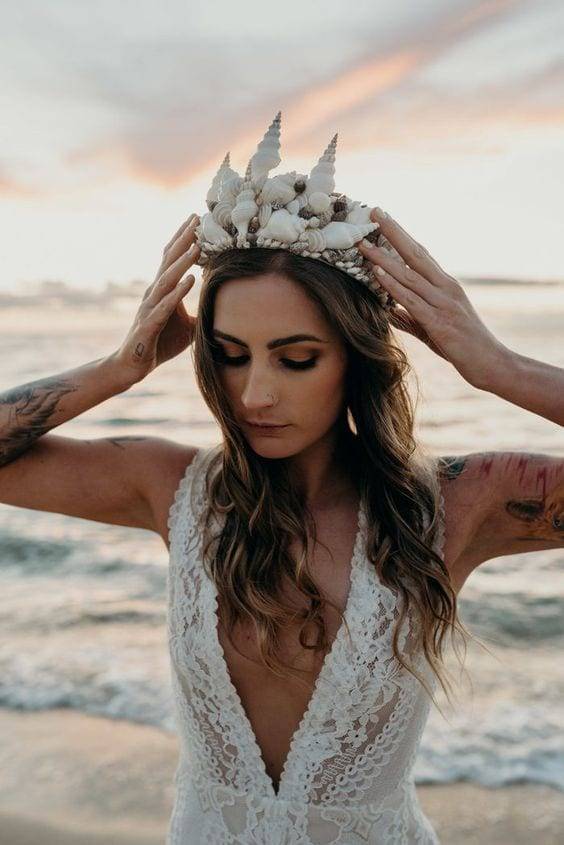 Potted Plants
Arrange potted plants on two sides with some space in between to walk. Placing them at the entrance of your location could make your guests more happy for your ceremony with a natural vibe.
Industrial Candles
Your romantic industrial wedding idea can come true just by colored candles and dark metal pipes which are a great combination and dreams of many.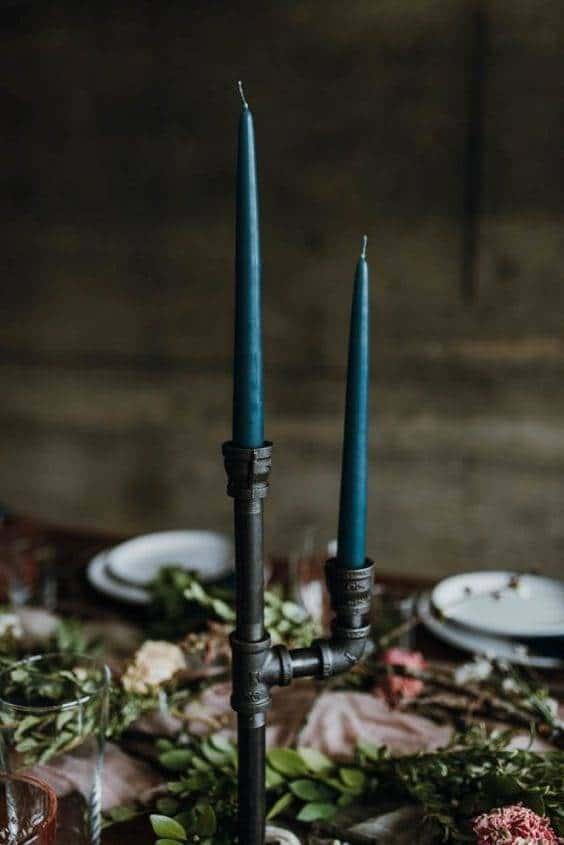 Family Picture Table Numbers
You can arrange the best of your adorable photo's as well best of your embarrassing photos on the table. You can even correspond numbers with your age of which your photos are.
Photo Strip
Make your wedding more romantic by adding a simple photo strip of two of you.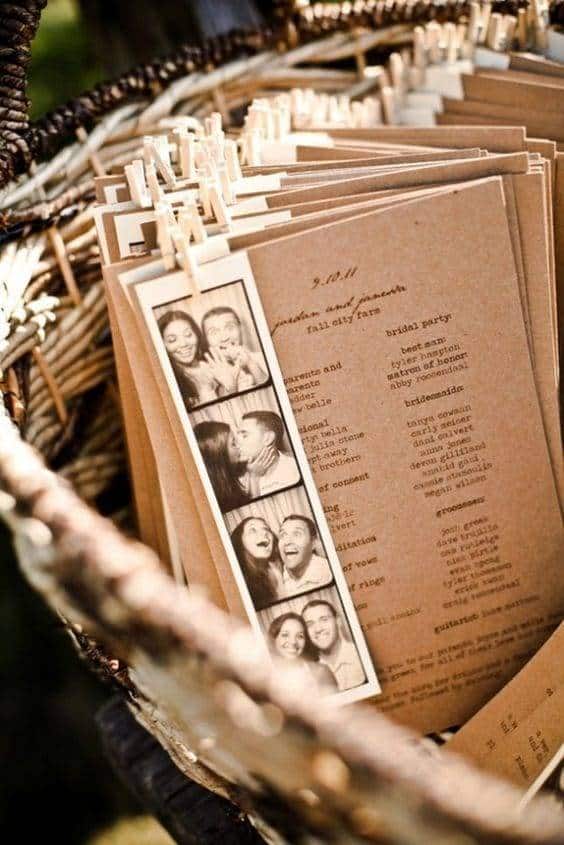 Painted Cake
Need a beautiful cake that attracts everyone? A suggestion is to use brush-stroked painted cake.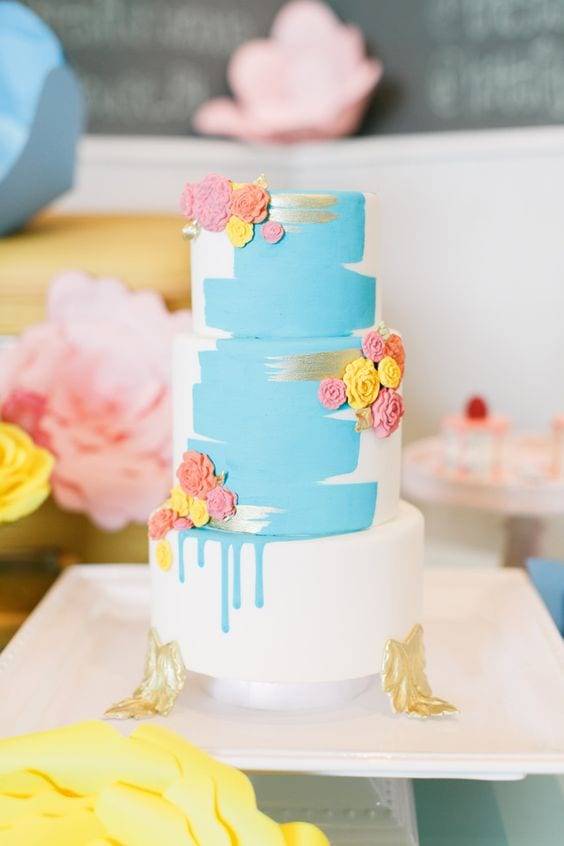 Mason Jars
This could be a great wedding favor that will make your Guests thankful to you and they can even use it before the wedding ends. You can customize these Mason Jars with some labels and this would help your guests so that their cups are not cleared away even before they finish.
Midnight Snack
If you and your guests want to continue dancing all night than midnight snacks are the best fun way to keep you and your guests energized. Midnight snacks could be any sort of stuff, from pizza to popsicles, from milk to cookies, etc.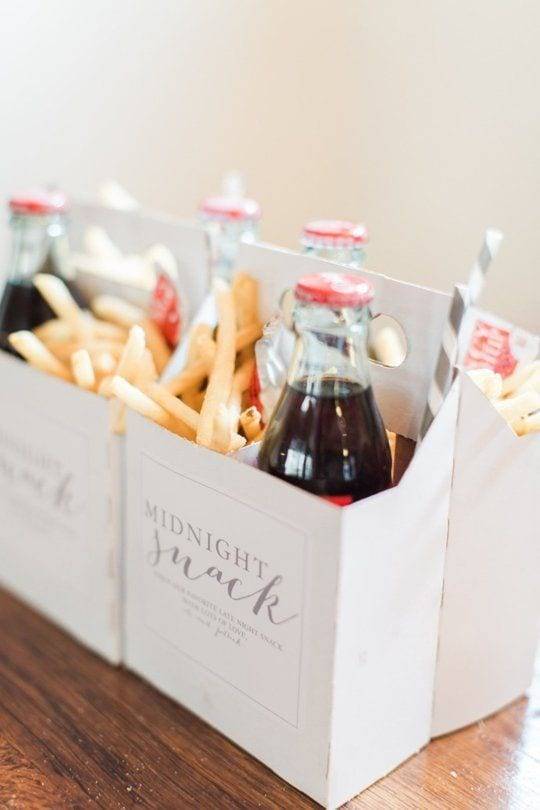 Memorial Candle
By using a memorial candle at your reception you can give a great Tribute to your lost and loved once.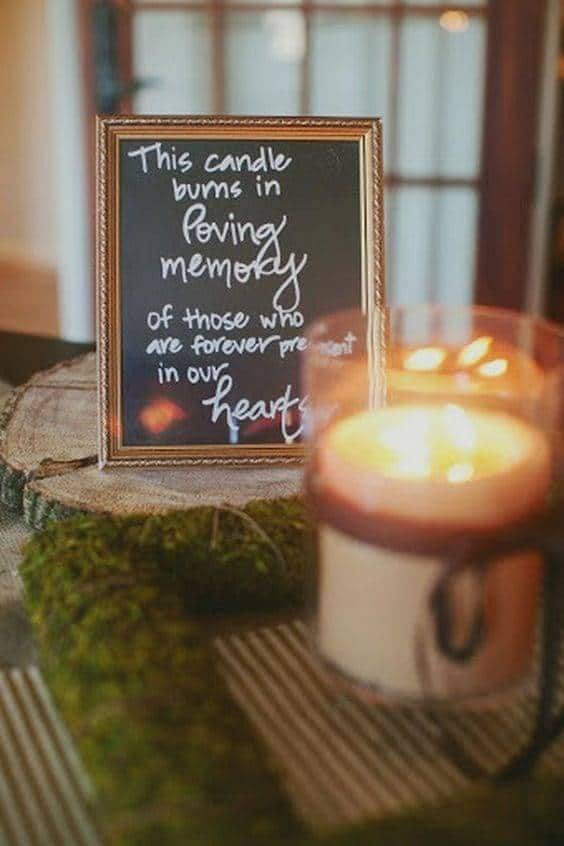 Mail Box
A Mailbox could be used to receive cards from your guest's and it will surely add great value to the decorations on your wedding gift table.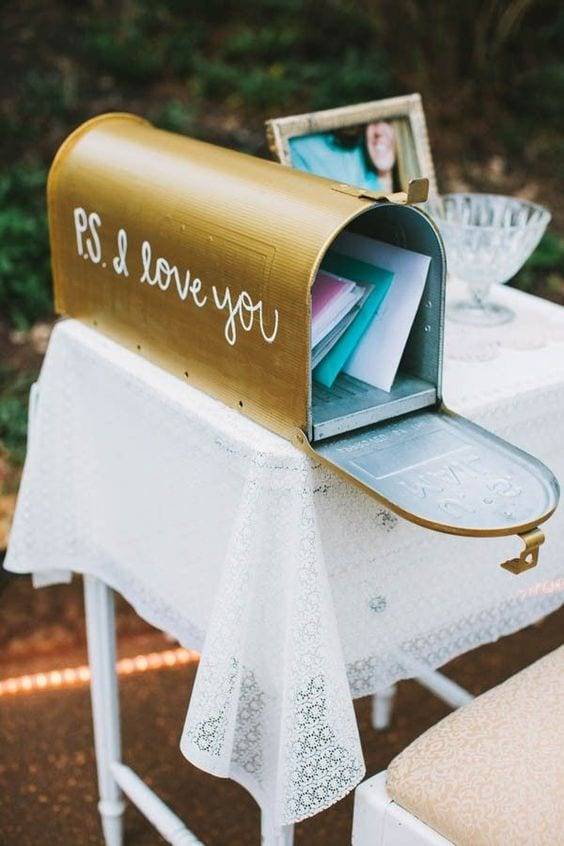 Legos
Lego is another way of keeping kids busy long enough so that their parents or adults at the wedding could enjoy a few dances.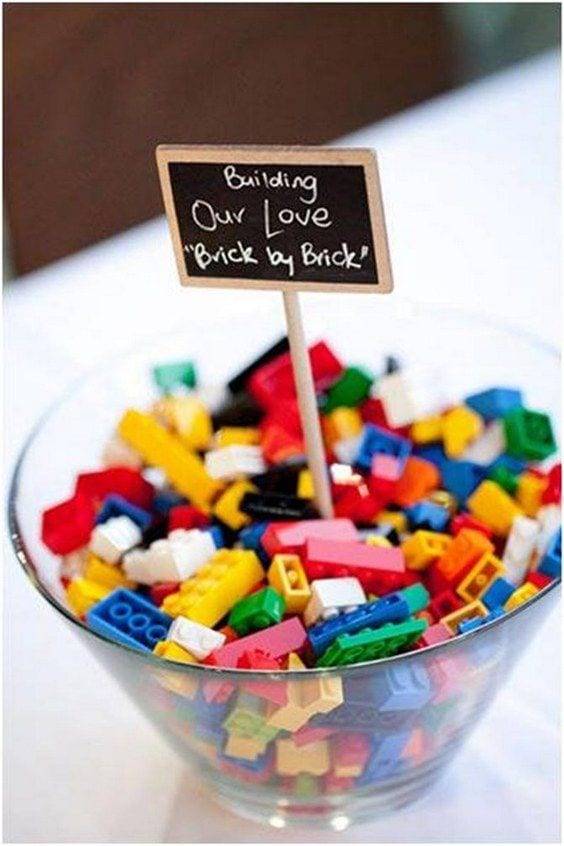 Hair Jwelery
Want a more effective look for your wedding day, than never forget about your hairs. Give a touch to your hair by using hair Jewelry.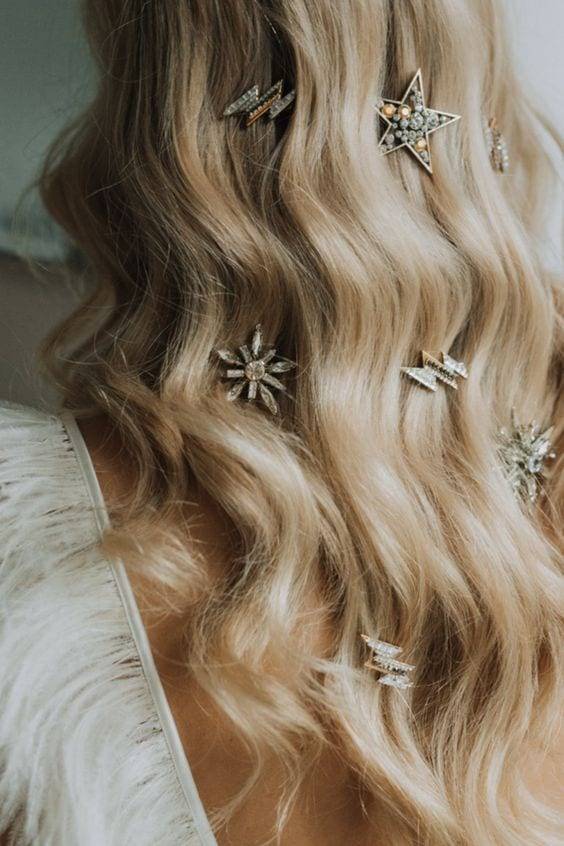 Fuzzy Cake
A fuzzy cake can be very unique and will attract your guests. It has a very lovely frosting and its color mixes will add a great look to your cake table.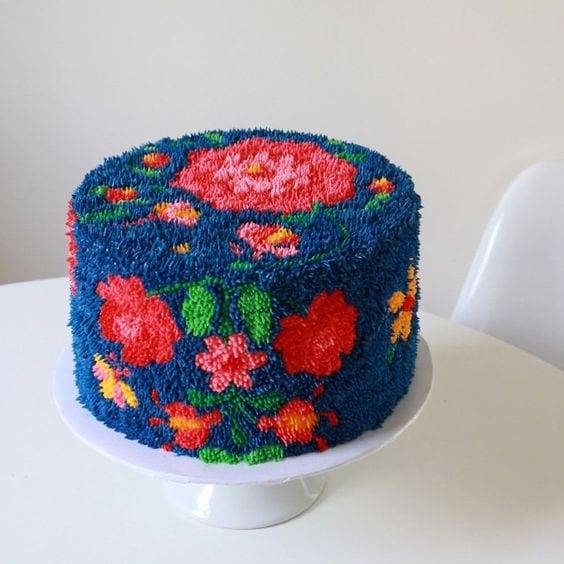 Emoji Cake
You can give your wedding cake a good personality by adding funny edible emojis.
Drink saving coasters
While you are away for dancing you won't like that someone may finish your drink, these drink saving coasters will ensure to keep your drink safe. You can even customize these coasters by writing stop notes.
Charging Station
This is the place where you can see most of your guests. This charging station will let your guests charge their phones and stay ready for all night selfies.
Live Artist
A live Artist will be a great wedding idea that will impress your guests. You can appoint a live artist for having a beautiful ceremony painted or sketched picture.