Simple, rustic, soft, and natural was how Michael and Morgan pictured their wedding day. And, to no surprise, they got what they wanted with the help of their radical team of wedding vendors and their supportive family! Wooden crates and barrels, burlap buntings and bouquets, fun and laughter were a complete wrap! I had fun indulging myself with this picturesque wedding tale. Ah, this day marked Michael and Morgan's lifetime of bliss. Congratulations, you two!
Click image to enlarge
Like. Click to Vote
>
The Theme
The biggest thing is that we wanted everything to be simple. We didn't want a big fancy wedding with all of these big flowers and silk linens. I like simple. I like rustic, soft and natural. The look turned out perfect! Mostly because I knew what I wanted from the get go, and thankfully, my husband wanted the same thing!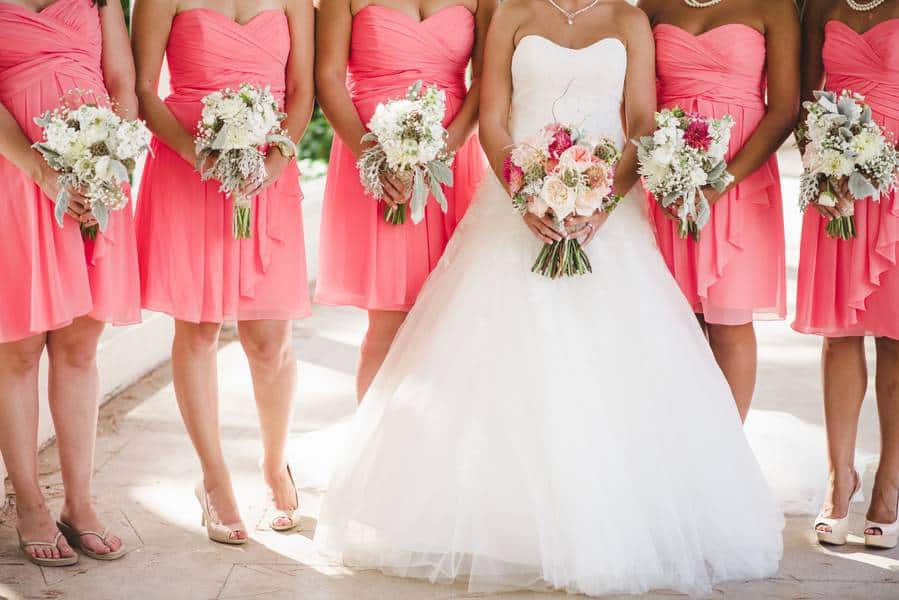 Wedding Outfit Inspiration
I love the rustic and natural look. I wanted soft, simple colors because the outdoorsy feeling of southern California really added to the whole look.
Our Do-It-Yourself (DIY) Projects
I had an exact picture in my mind of what I wanted everything to look like. I created the centerpieces by painting mason jars and wrapping jute cord around wine bottles, which we just go happened to have "lying around the house" 😉 I tied raffika around the mason jars to add a little extra something. I also created the signage for the tables, the Mr. and Mrs. sign that hung on the head table, as well as the s'more bar banner. There was a lot of burlap for all the signs. I cut all of the pieces and used the computer to make stencils for the letters.
I had my husband make me three wooden frames with chicken wire instead of glass to hang the escort cards. I also made a sidewalk chalkboard sign for the entryway out of cardboard, chalkboard paint, and 2x4s. I like using power tools so this was a fun project for me.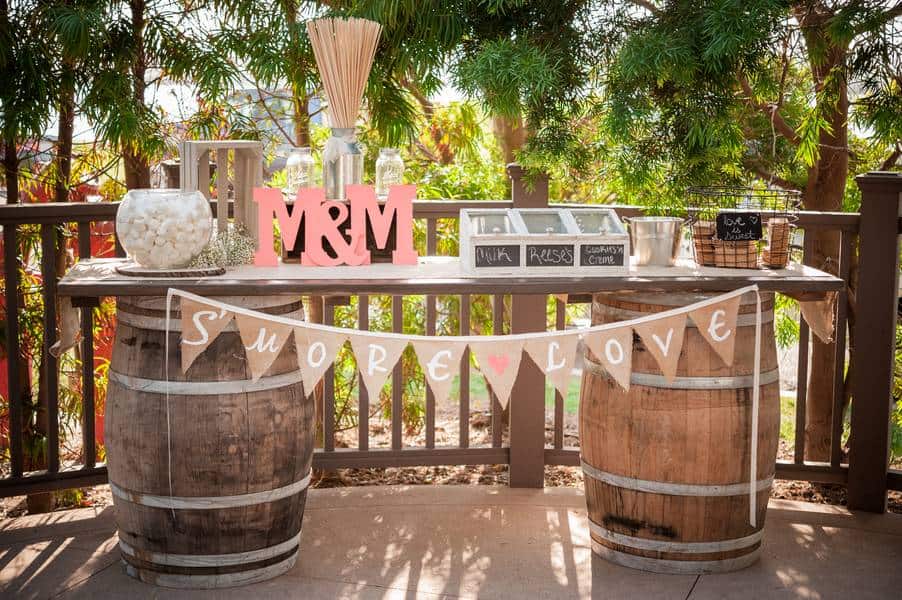 Planning Advice For Couples
The most important thing is to make a timeline and stick to it. Don't be wishy washy about making a decision either. The little things that may stress you out don't really matter in the big scheme of things. If you are trying to decide between tiramisu or mexican chocolate, you better eenie meenie miney mo. It does not matter and no one will remember anyway.
If you stick to your timeline, it makes everything so much easier and you will feel like you have everything under control.
There was not one moment that I was stressed or felt overwhelmed, and I know my husband can say the same. The most important thing to remember is that you are there to celebrate with your family, both old and new.
The Album Story
The romantic, outdoor, rustic celebration.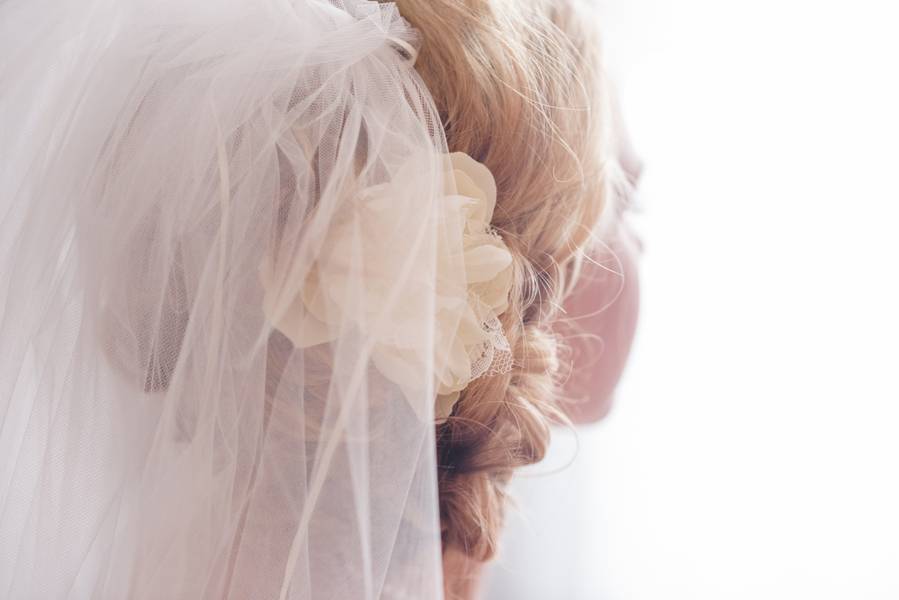 Highlights from the Ceremony and the Reception
At the altar, I had a 10 minute laughing fit when we were saying our vows. During our rehearsal, we didn't use microphones. On the day of, it threw me off speaking into the microphone and I was already so nervous I started cracking up. I couldn't help myself! Then I started crying. Tears of joy of course. I probably went through every emotion that day.
At the reception, my sister and sister-in-law made a picture slideshow that was played towards the end of the night. It included funny pictures of us growing up, and photos of us growing as a couple. It was really thoughtful and we loved it!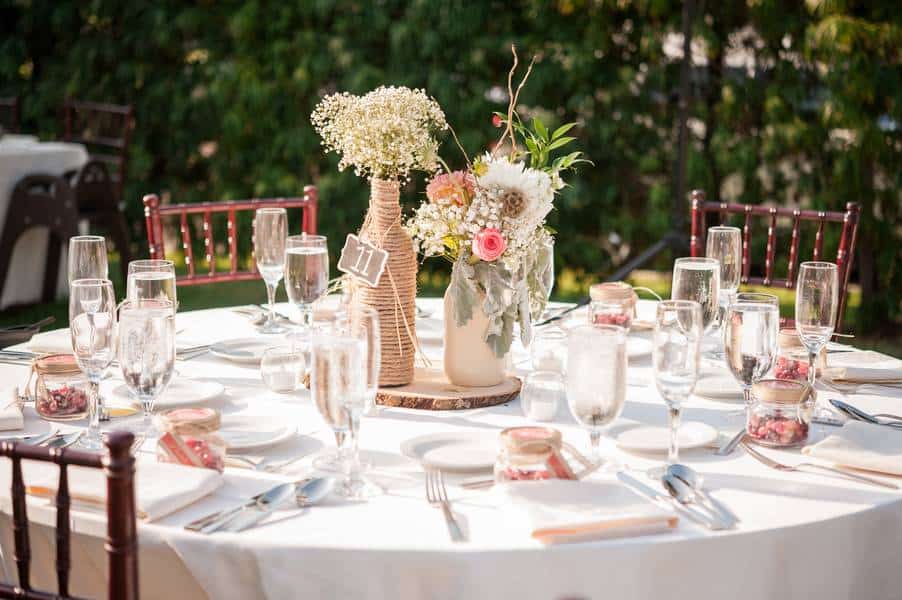 Favorite Part of the Day
My favorite part of the day was actually during my daddy-daughter dance. I'm from a family with mostly males who are a bunch of big tough guys. My dad and I were looking around during our dance and my entire family was crying. Literally everyone. We were laughing hysterically the whole song! It still makes me laugh to this day.
A Memorable Moment
The most memorable part of the ceremony was when we were saying our "I Do's." It was really hard for me to do, as I was holding back tears. I was so nervous, we both were really. But in that moment it was just us, expressing our love for each other. And I couldn't have been happier.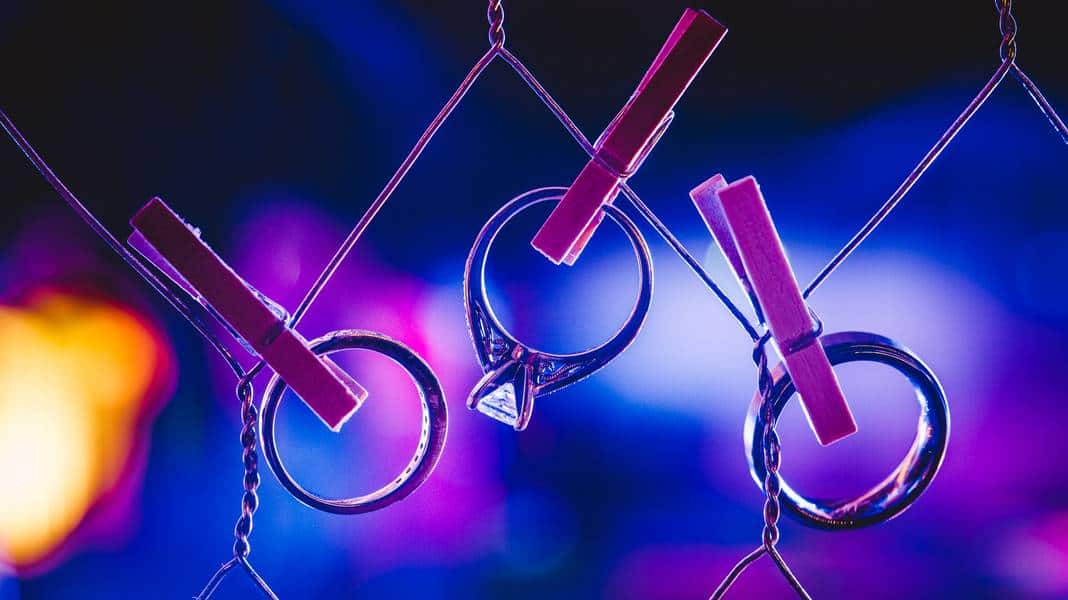 VENDORS
Photographer:  Red Trolley Studio
Shoes: Boot Barn
Bridesmaid Store: David's Bridal
Hair and Makeup Artist: Elements Salon Spa Retreat
Floral Designer: Flowers By Hilary
Dress Store: House of Brides
Pre Ceremony Location: Hyatt Regency Mission Bay
Accomodations: Hyatt Regency Mission Bay Spa and Marina
Ceremony Location: Immaculata Church
Tuxedo and Mens Attire: Men's Wearhouse
Ring Designer: Robbin's Brothers
Jewelry: Robbins Brothers
DJ: Sound Prodigy
Transportation: Top Dog Limo Bus
Cake Designer: Twiggs Bakery and Coffee House