It was a beautiful fall day for Joe and Dana's engagement session. The autumn leaves surrounded them as they casually stroll around the park and streets with their cute dog. After that, they changed and went downtown for a more dressy concept. From a rustic casual shoot turned to a contemporary and urban concept. And each photo, shot by their amazing photographer, Joe and Dana's love for each other is just undeniable, not to mention adorable!
Click image to enlarge
3

Like. Click to Vote
>
Album Story:
Dana and Joe live in a really unique, trendy part of St. Louis so we decided to start off their engagement shoot just strolling around their hood. They have a gorgeous park right across the street that happened to be in peak Fall gorgeousness. After that they changed and we headed downtown for some fun urban shots. Lastly, we stopped by their favorite microbrewery and enjoyed the beer and the lovely day.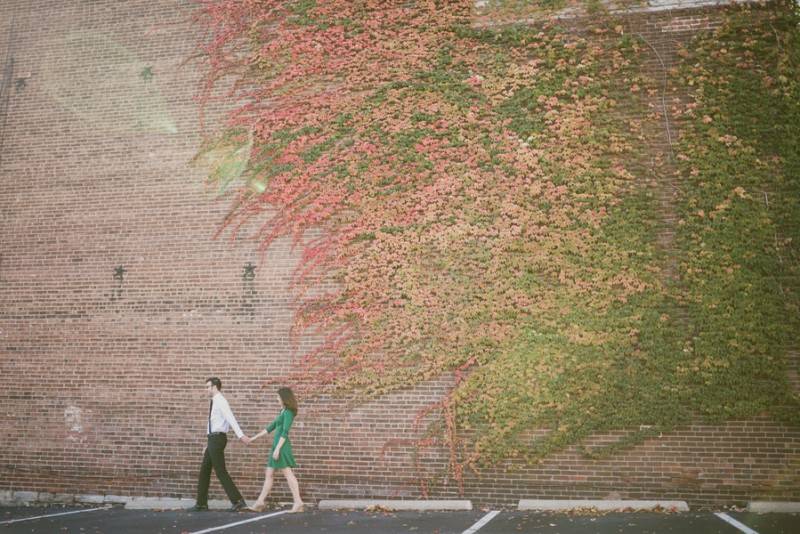 The Outfits:
Dana and Joe wanted a casual look for the park and a really classy look for downtown.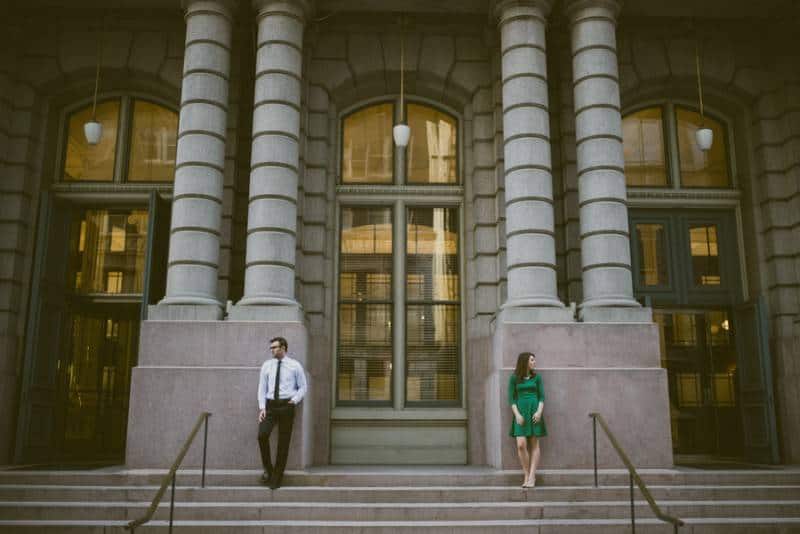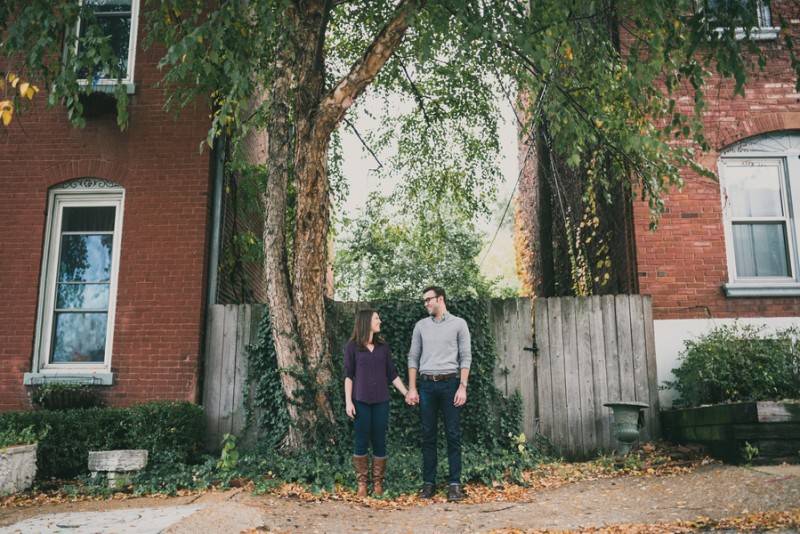 The Highlights From The Shoot:
We found some really interesting architecture in the city that made for some awesome shots!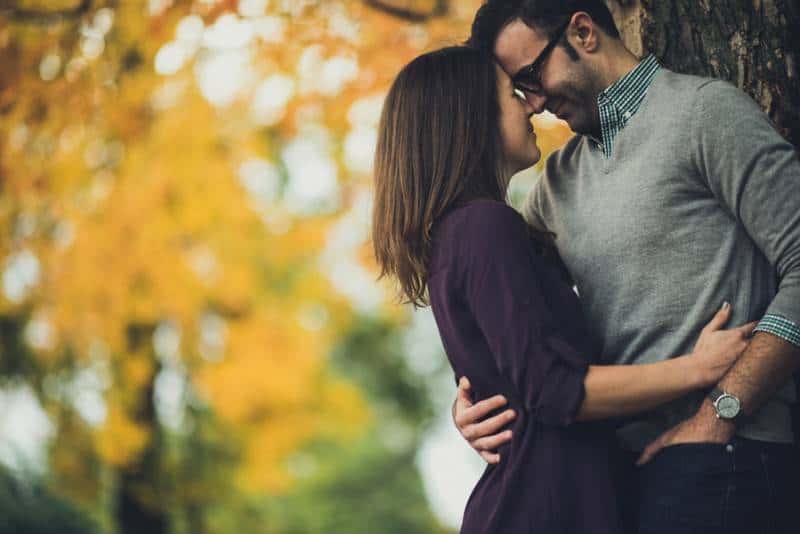 VENDORS
Photographer: Charis Rowland Photography
Event Venue: The Old Post Office