I'm not going to lie: it's pretty tough for me to get so excited about something that I have to post it right away, but when I was emailed by Sarah about her adorable line of cake stands, Sarah's Stands, I knew I had to share as soon as humanly possible.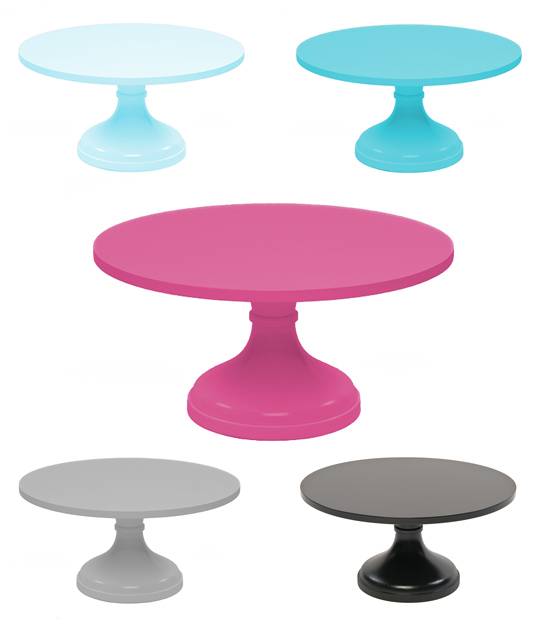 I'm certainly a sucker for a great cake stand with a timeless and sophisticated shape, but when Sarah threw in the ability to have any of the sizes she offers color matched to your wedding color of choice, that simply sealed the deal for me. That aspect makes her collection not only for brides looking to show off their cake in a stunning way, but for the cake bakers and dessert table designers who spend hours crafting the perfect color palette for their pastries and displays, only to have to use default white stands simply because they can't find the right color to tie into the overall look. Check out Sarah's Stands to see the house color stock offered and for more information on the custom color matching she offers.
Images via Sarah's Stands.