Each of these examples are perfect reasons why you should meet with your baker and see their sample work before you hire them. Check their photos, ask for testimonials, and don't be afraid to request a tasting before ordering the actual cake. This decreases the risk that you will end up with a cake like one of the following!
Zebra Stripe Disaster
Zebra stripes are very in in the cake world right now. When one soon to be bride ordered a zebra striped wedding cake, she got much less than she bargained for!
Imprisoned Strawberries
Chocolate and strawberries for wedding cakes are also very popular. However, this particular cake seems to have missed the mark. In fact, it causes one to wonder what the strawberries have done to deserve being locked up!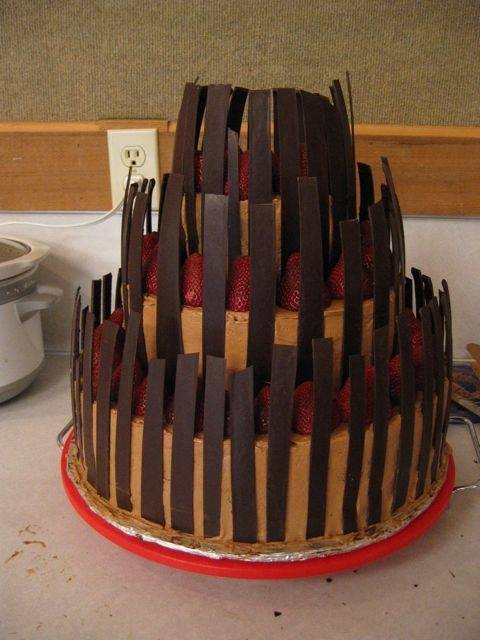 Sandcastle Cake
This baker was going for the cute sand castle cake look with brown sugar and seashells. Unfortunately, it came out looking less than stellar and certainly less than appetizing.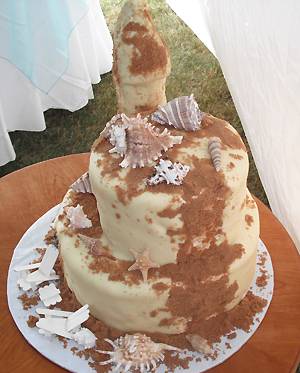 The Sushi Wedding Cake
We're not sure if this was the bride and groom's idea of the perfect cake or not, but this sushi cake is downright frightening.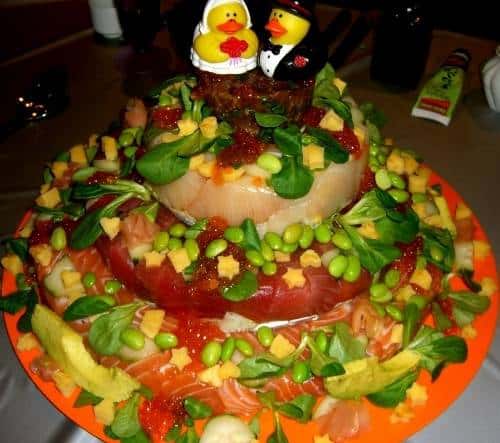 Pink and Green
It's really hard to tell what the baker was going for with this cake, but it is definitely interesting to say the least. Those lime green and pink splotches really set off the orange-yellow "thing" on top.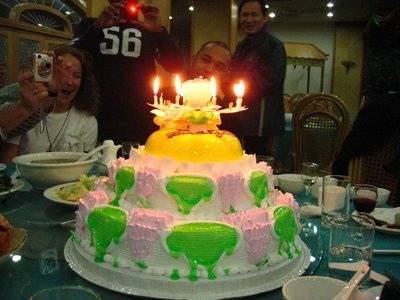 Tower of Terror
Bless the bride who received this cake on the big day! There's a chance they may still be searching for the baker.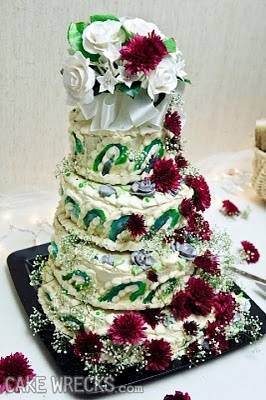 As you can see, there are some definite cake fails out there. Make sure you meet with the baker and get to know their style and talent before ever ordering from them!