A love that has been fifteen years in the making is finally making its way through marriage. Matthew and Vaniah's engagement session depicts their love that they say is like straight out of a rom-com movie, hence the movie theater setting. Another creative way of shooting your engagement session is using it as a metaphor for your love. A topic you can always share or tackle with your friends and family. Congratulations on this next chapter of your love story Matthew and Vaniah. Best wishes!
Click image to enlarge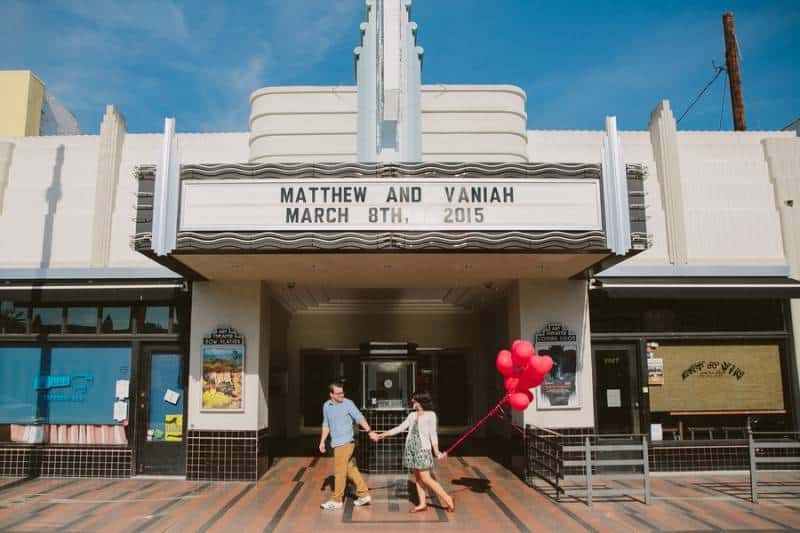 4

Like. Click to Vote
>
This love story predates 15 years. It's something out of the movies, speaking of movies, this collection takes you down to the theaters of old and presents a love story that really is like your modern day rom-com.
Down at the Art Theatre of Long Beach, you'll find Vaniah and Matthew. Both have different versions of their love story, and both are equally lovely to hear. Personally I think it's such a surreal and interesting thing to hear how they got here.
Not just taking their pictures with us, but how through the years they managed to love each other through life's happenings. Looking at their own wedding website, I think I can take a pretty good guess as to how they held together so steadfast.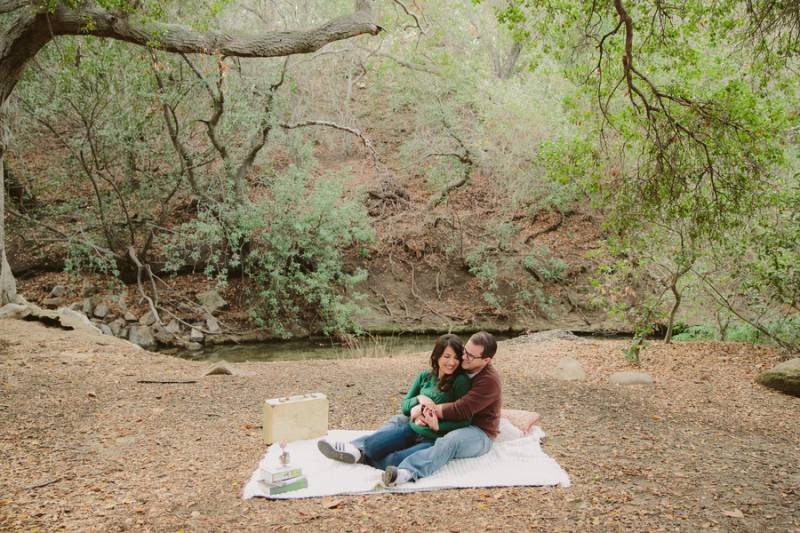 After reading about them, you'll find two similar pictures of vintage wedding gowns and suits along with that vintage film look. Their parents are proudly featured right alongside their own story and with that it's obvious that they had a great example to lead them into marriage.
That's always something I'm thankful for myself – good parents.
But the movies aren't everything to this couple, and that's why you'll find them returning to their roots as it were: at Oak Canyon Nature Center (a local favorite of ours).
Whether it was "she liked him first" or "he liked her first" we'll never really know, but Vaniah and Matthew have been in each other's lives since middle school.
Can you believe that? When I was in middle school, I remember the most loving thing I was doing was taking care of a sack of flour.
Ahh, little Zhane was such a sweet bundle of pre-pastry.
15 years since they met and it's an incredible story that they've shared with us now that we're at the doorstep of their wedding. In this blog post, we focused on showing their love of the movies and nature. The Art Theatre of Long Beach takes you back to the date nights of the past and just like their story, it has a lot history behind it.
As the day comes to a close, we take a trip back to Oak Canyon Nature Center for a quiet walk along the bridges of creeks and cute picnic adorned with vintage pieces and pastel perfection.
The beauty of being in love with your best friend is something I can really relate to. It's like that person on the other side has everything you need to challenge you, to support you. And with that dynamic you create this precious thing that only the two of you share.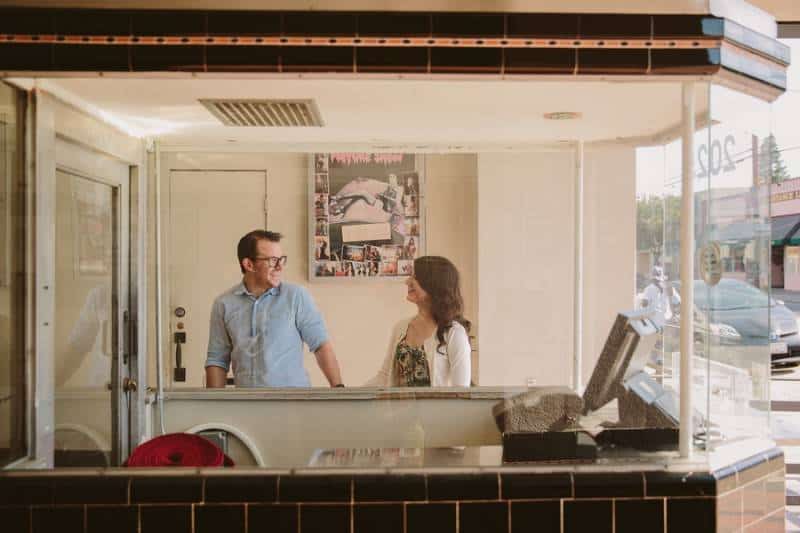 You've put in the time, the work, the struggle, the freaking amazing times. Marriage is a piece of paper but the marriage of two friends rather two best friends is something so untouchable- so powerful. Looking at the wedding industry, there have been plenty of extravagant shows and tons of money thrown into it, and I used to think that it was kind of ridiculous.
But now I know. It's just that couples need something to explain that bond. That connection and commitment is all consuming and weddings (big or small) are a chance to tell the world, you love this person. A lot.
And while, I used to scoff at the dollar signs, I get it now. I get it and it's a beautiful thing. Because money can always be earned and the days seem to fade as fast as they come. So why not, do it up, live it up and never stop loving that person. It's all borrowed time after all and we might as well have a damn good time while we're here.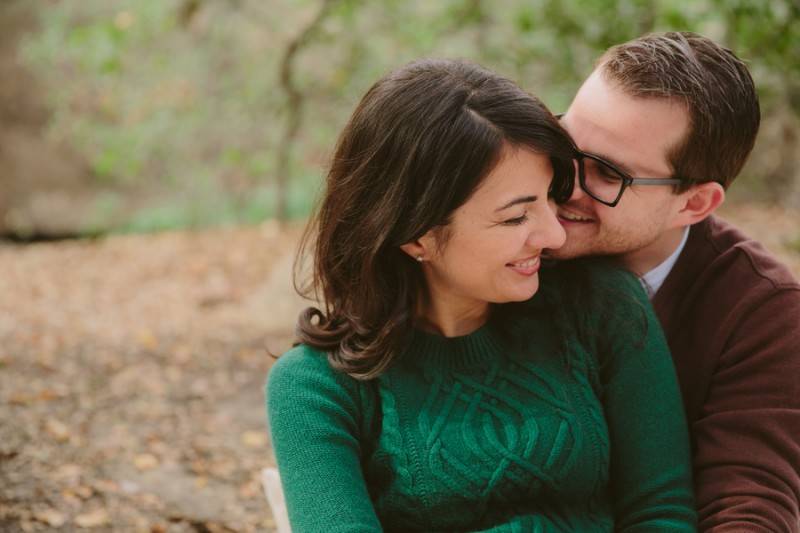 VENDORS
Photographer: Kevin Le Vu Photography
Other Location: Art Theatre of Long Beach