The natural hues and the fallen leaves were the perfect ingredients for Simon and Kayla's engagement shoot. Well, those and their undeniable chemistry. The two were just so adorable as they snuggled, posed, and laughed in front of the camera; that which is a new thing for Kayla since she is the one used to take the photos. One thing I learned as writing for a lot of engagement sessions and weddings is that choosing the location of the shoot or event can be a crucial decision.  It can either make or break a moment. A little tip; be sure to scout locations that would fit your theme or concept to get that desired outcome.
Click image to enlarge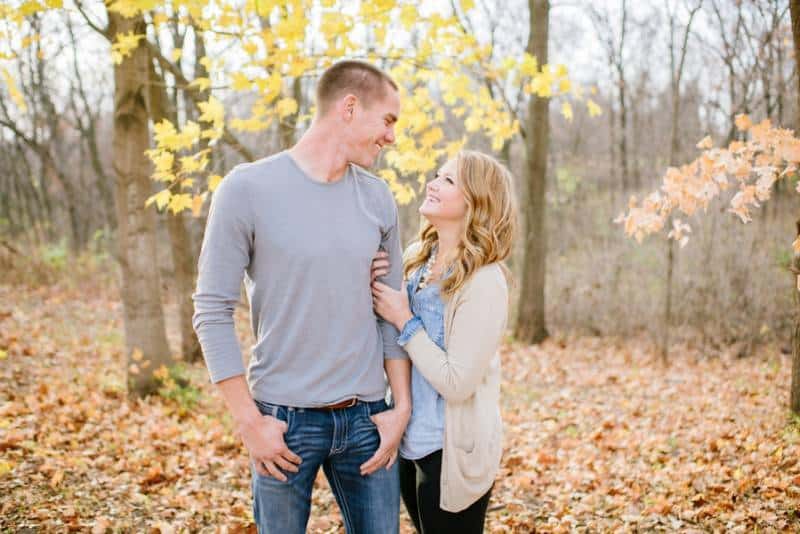 Like. Click to Vote
>
The Concept:
Kayla and Simon are naturals in front of the camera. Kayla is a photographer herself, so she was a little nervous being on this side of the camera. Their personalities shine when they are together. They are a perfect combination of goofy, adorable and so in love. I wanted to embrace their personalities and let them shine. I wanted to showcase their love in a way that was natural and fun.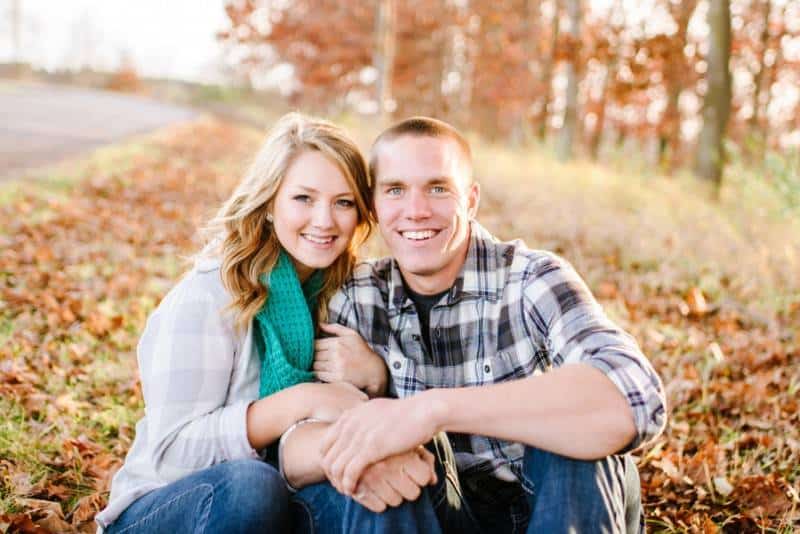 The Location:
Since this session took place in early November, we were searching for a place that still had a glimpse of fall color. With many locations closing for the upcoming winter season, we choose Kent Park. This park is located between Tiffin and Oxford Iowa. It contains acres and acres of beautiful Midwest landscape of trees. It has a killer view look out point with evergreens, prairie, and a pond. The couple loves the outdoors and this location couldn't have been more perfect.
The Outfits:
Kayla is a super stylish woman. He go – to store of choice, and I must admit she could be a Target model – she's gorgeous! They aren't "flashy" people. The subtle natural hues and plain textures definitely where a perfect selection. Kayla is all about accessories. The necklaces and scarf were a perfect addition an already well-coordinated outfit.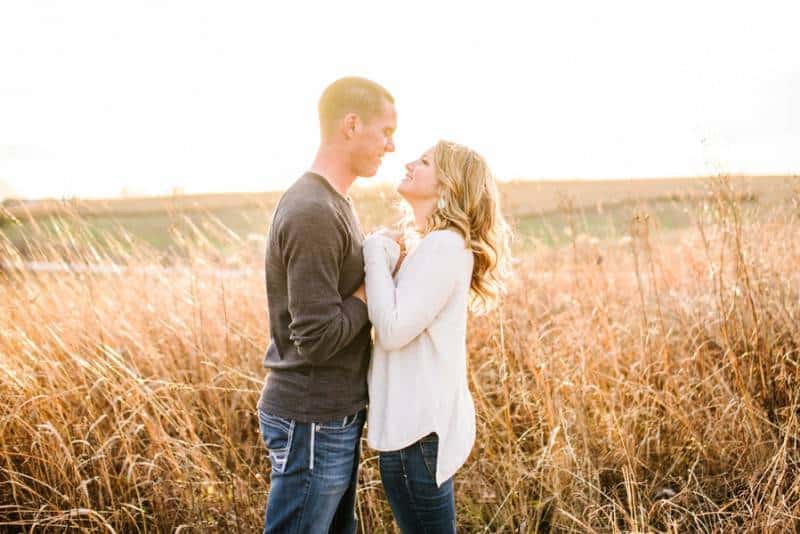 A Hint For The Wedding Day:
These photos are a glimpse into their wedding day for I foresee it as laid-back and fun. They are such a joy to be around and are up for anything. I say anything because their big day is taking place in February. I have no doubt in my mind they will brave the Iowa winter to capture some incredible photos on their wedding day.
Directing The Couple:
I'm the photographer behind the camera who is constantly talking. Whether isn't instructing, giving feedback, talking about how cute they are, telling not-so-funny jokes the list goes on. I'm always chatting it up with couples. I feel talking and interacting with them makes them feel comfortable. When they feel comfortable, their personalities shine and natural photos are born. I absolutely love those!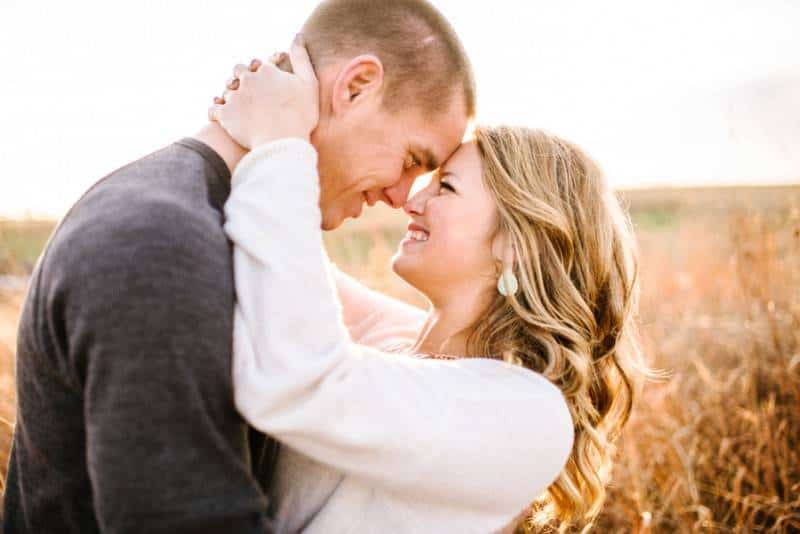 VENDORS
Photographer: Seneca Epley Photography
Event Venue: Kent Park