Romance can be significantly different for everyone. It's something we may have all encountered in some way or another. Whether it was that over the top, super unrealistic movie to those clique, never-going-to-happen novels. Well thanks a lot, Nicholas Sparks author of "The Notebook", we now all have really high expectations for how romance should play out. And for those of you lucky people out there who have fully lived and experienced it, I am so happy to hear that chivalry still exists!! Cheers to you! However, in today's contemporary world, romance seems to be fading out but I know it is not gone yet! For those who don't think romance in today's modern age is possible, it is! Kayla Illies and Tiffany Baldwin together with her creative set of vendors created this over the top, never-going-to-happen, head over heels, unrealistic, only seen on TV type of styled wedding shoot to prove it! Oh and good news, they made it happen! Some may think differently when they picture modern or contemporary style, but when we think of today's modern romance, we envision soft blush rose petals, surrounded by candlelight along with warm copper tones and fun geometric shapes. So that is exactly what they did! After months of prior planning, intense preparation and a dream team of vendors they made it happen! Seeing this come to life you absolutely can't help but feel madly truly in love.
We're All About the Details!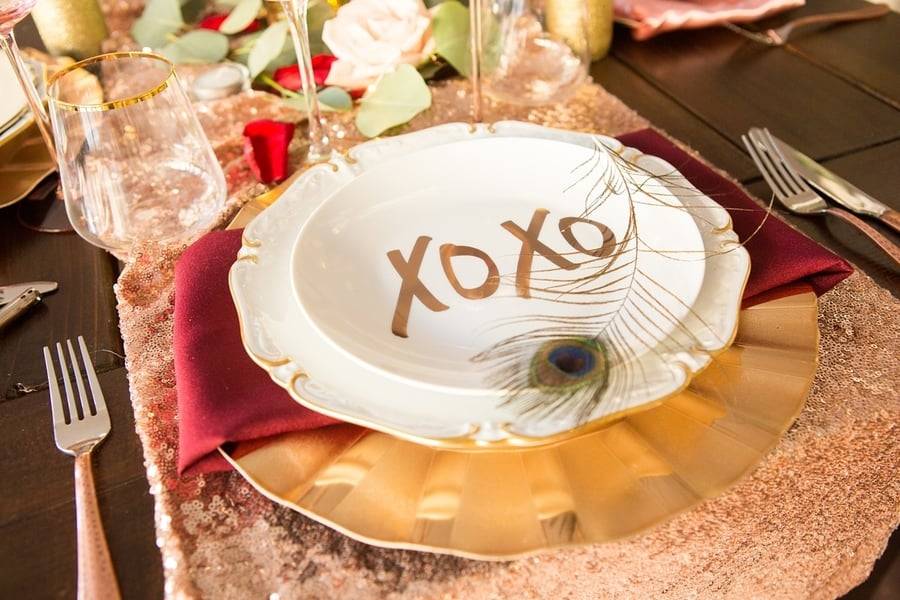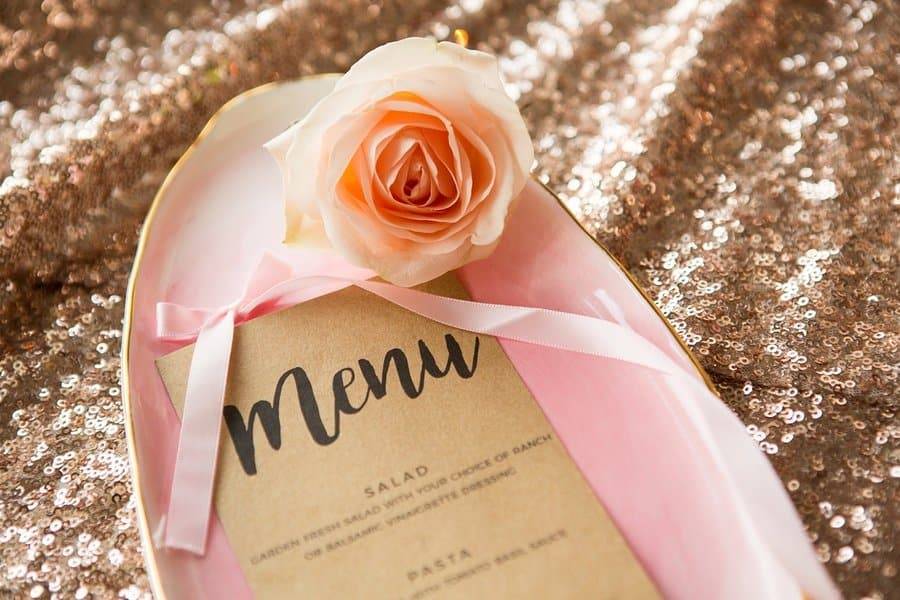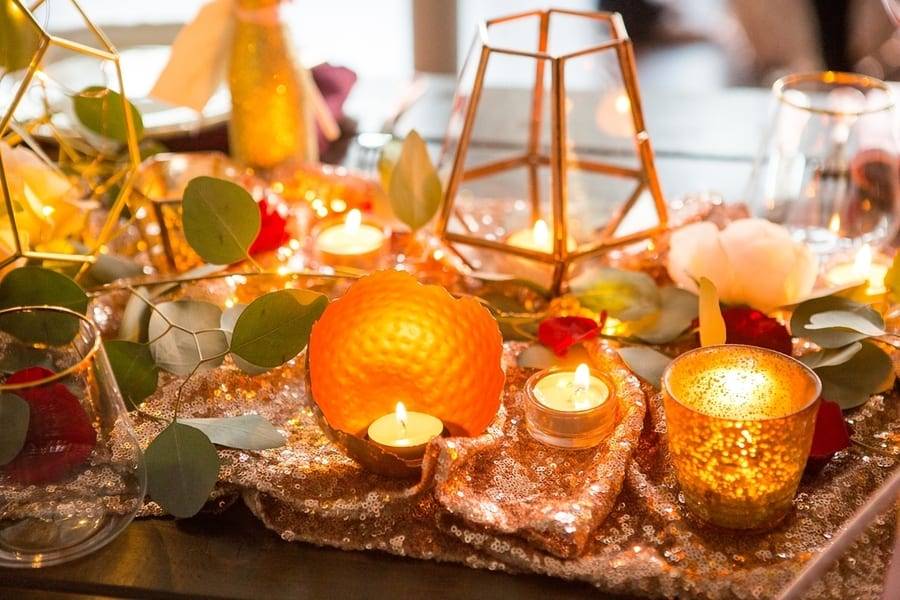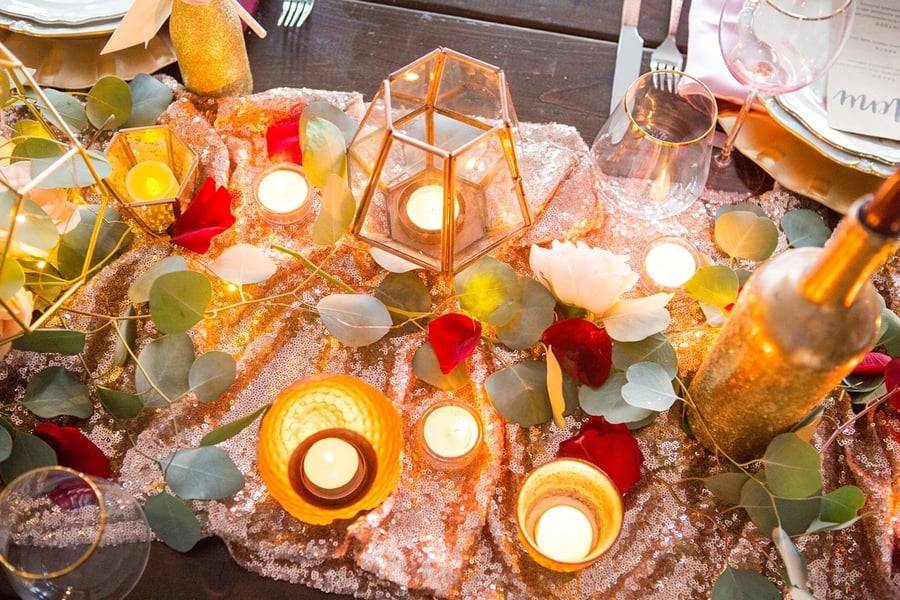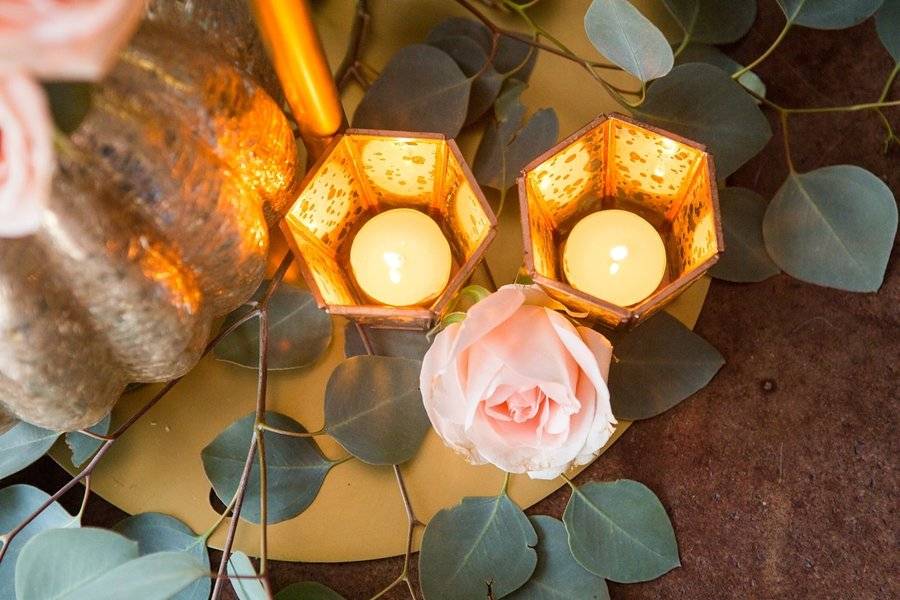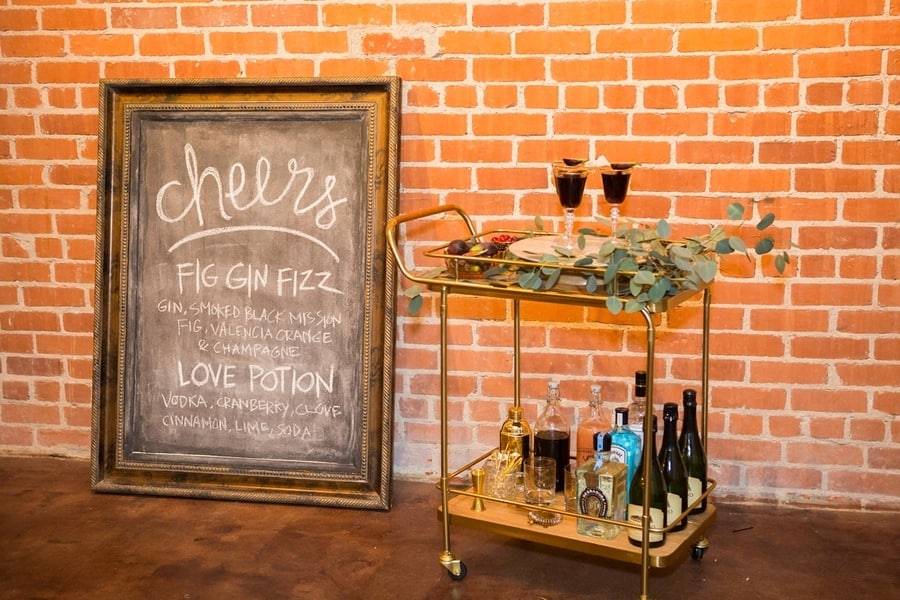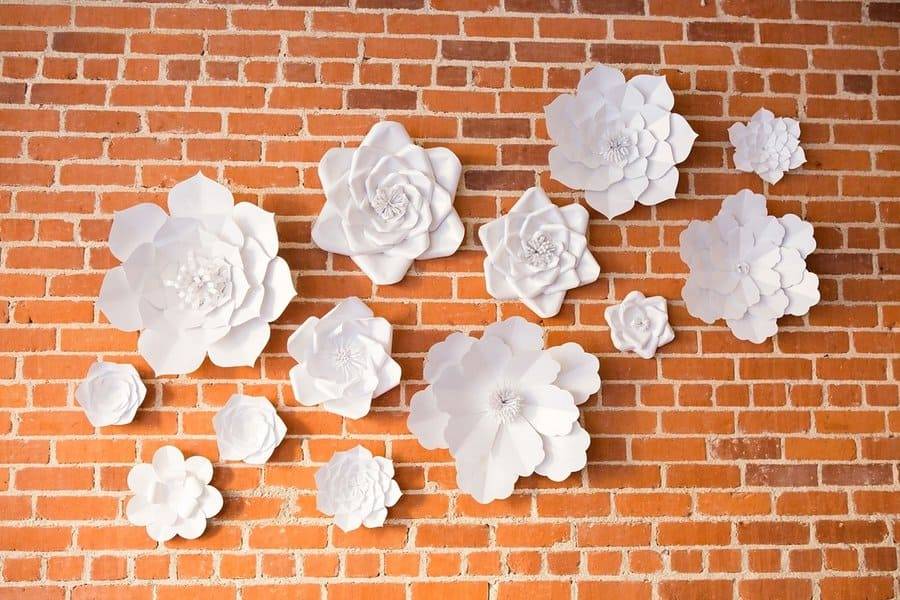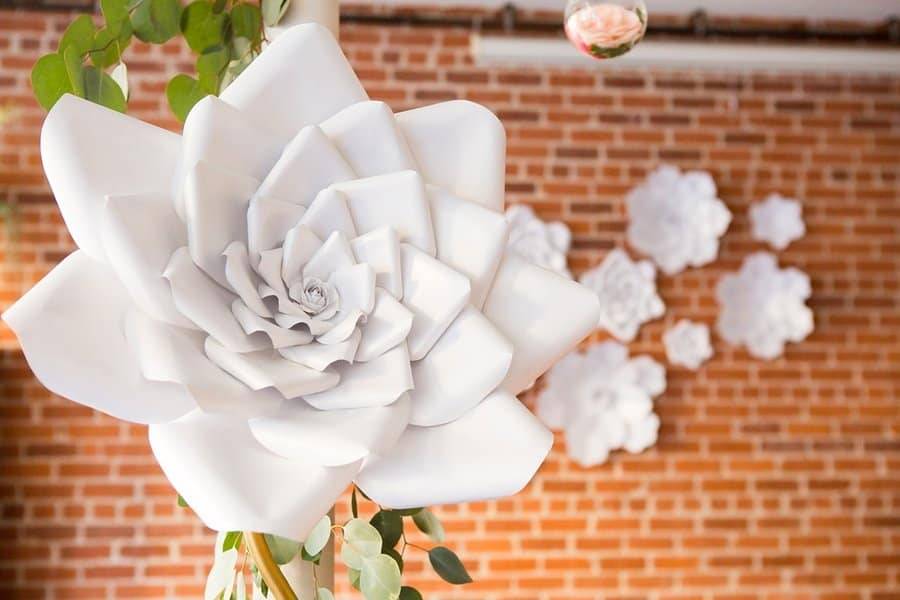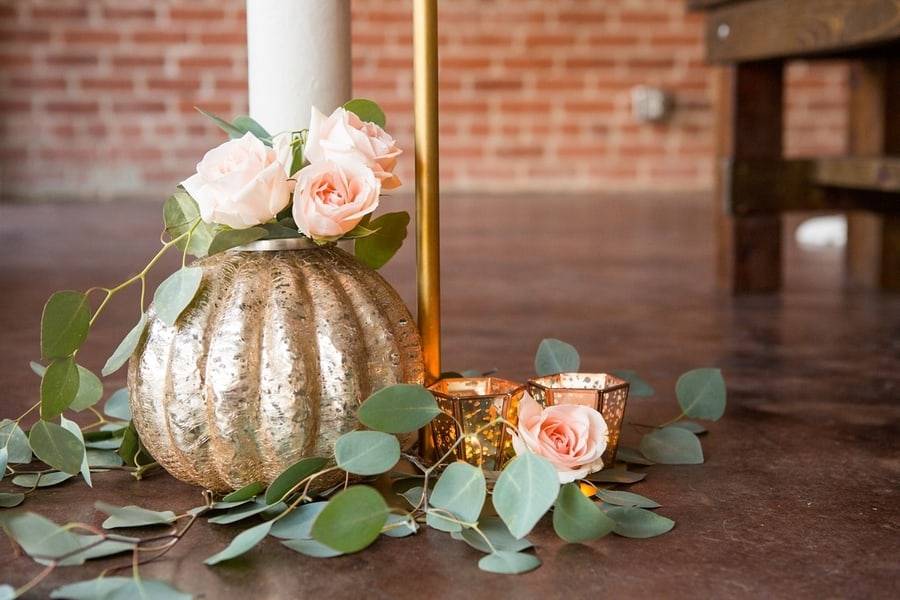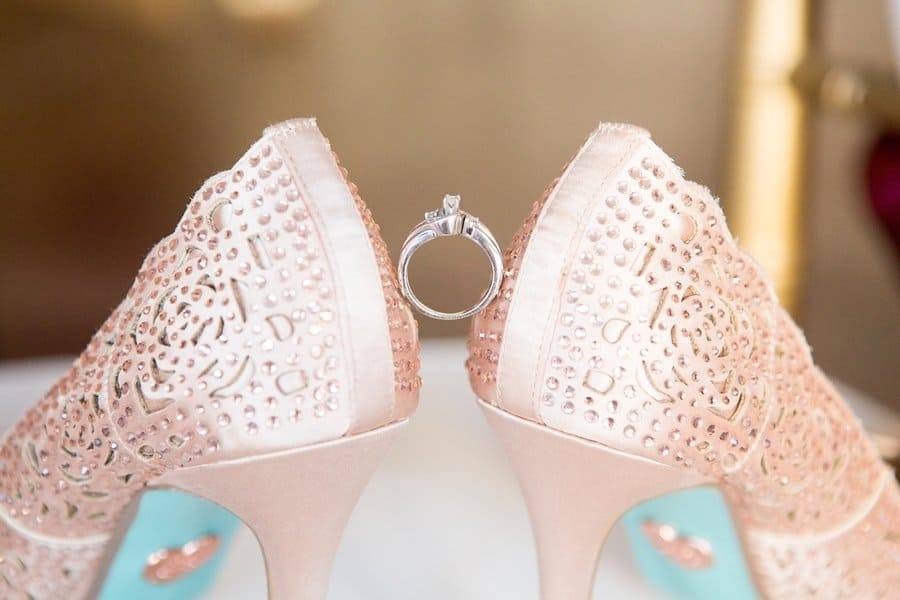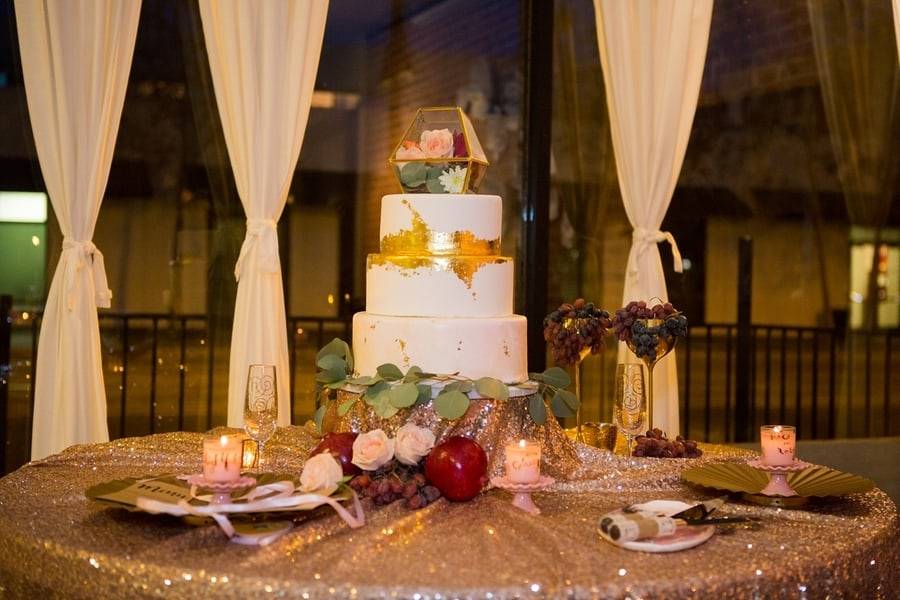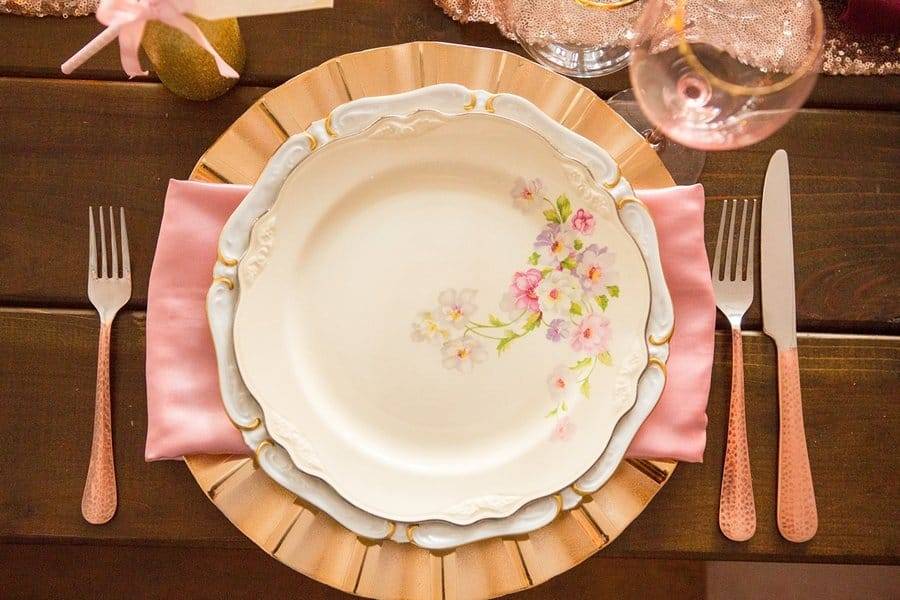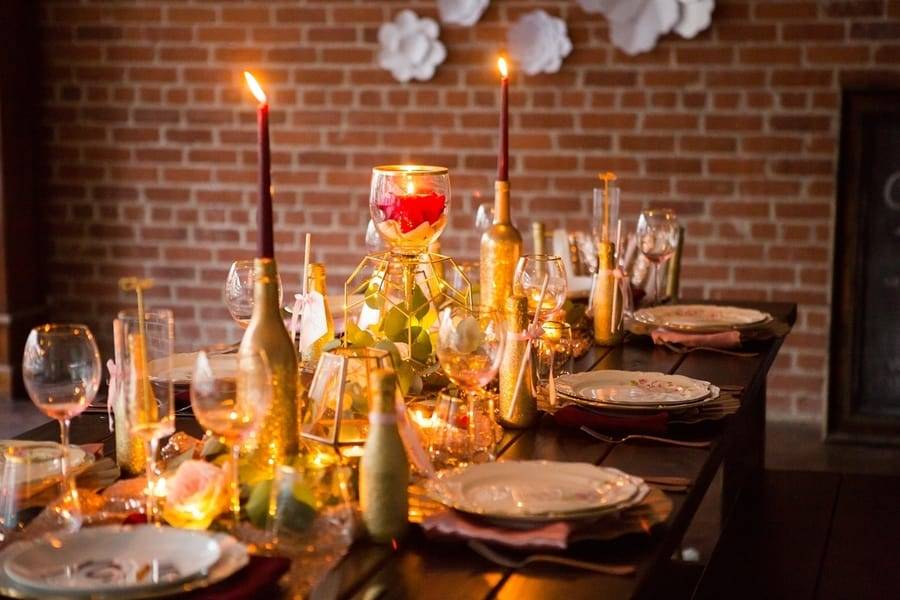 Take this Advice
Choose a few meaningful pieces of your wedding day to DIY and don't try to DIY your entire wedding day. Hire a wedding planner to help you plan out the vision + all of the details for your wedding day, to help you find vendors who will fulfill that vision, and to coordinate your wedding day to make sure it runs smoothly. I made this mistake myself and the amount of stress it caused me + everyone helping me plan my wedding makes me regret not hiring a wedding planner and trying to DIY it all on my own. Find a wedding and engagement photographer whose work you LOVE and make them your top priority for your wedding day! I say this simply because your wedding photos will be the ONLY tangible thing from your wedding day that you have for the rest of your lives to look back on and to relive all of those beautiful + happy memories. I also highly recommend hiring a professional wedding videographer to record your wedding day too! While photos capture the moments in still photos, video will capture the emotions of the day, the expressions, the look on both of your faces as you walk down the aisle to him, you reading your vows to each other, etc. This is the number one thing I wish I had done for my wedding day looking back on it. Your memories are the most important part of your wedding day! After marrying the love of your life of course! ~Kayla Illies/Photographer
About the Photographer
I am a full service destination + Southern California wedding photographer! I believe in building a strong + beautiful marriage always, frequent dates with the loves of our lives, giving back to the things that are near and dear to our hearts, and helping my couples have beautiful printed memories displayed in their home to bring them joy in their daily lives! I specialize in photographing beautiful, romantic, and intimate outdoor weddings, elopements, engagements, and anniversaries anywhere in the US and around the world! I'm currently in Southern California and LOVE to travel! You can contact me directly at or visit my website at for more details about how I serve my beautiful KIP couples!
Vendors
Photographer: Kayla Illies Photography
Other: Snake Oil Cocktail
Other: Stecklair Event Company
Design and Decor: Rustic Vintage Events
Linens and Coverings: PATTY'S LINEN RENTALS
Cake Designer: Cake Batter Batter
|Event Designer: Sylver Weddings & Events
Jewelry: Champagne and Glitter
Floral Designer: Blooming Art
Invitation Designer: October & Rum Creative
Paper Props: Epoch Design
Event Planner: Baldwin Bridal and Events
Reception Venue: Park 734 Venue