Summer is here and our love for urban weddings are getting really warm. Was that too cheesy to say? Well, based on these stunning photos taken by Audrey Mills Photography and submitted by Amaros Media. I think it's true! And it's not every day that we can swoon over styled shoots with geometric designs in modern purple. There's just something magical about this inspiration that seems so simple yet so amazing at the same time. So, why don't you go ahead and take a closer look for yourself? Check em' out as you scroll down below!
We're All About the Details!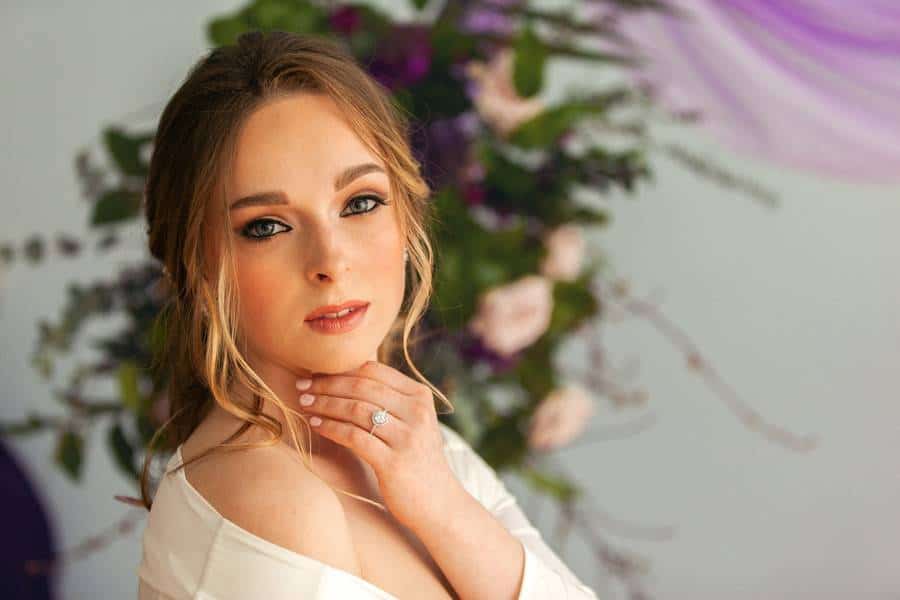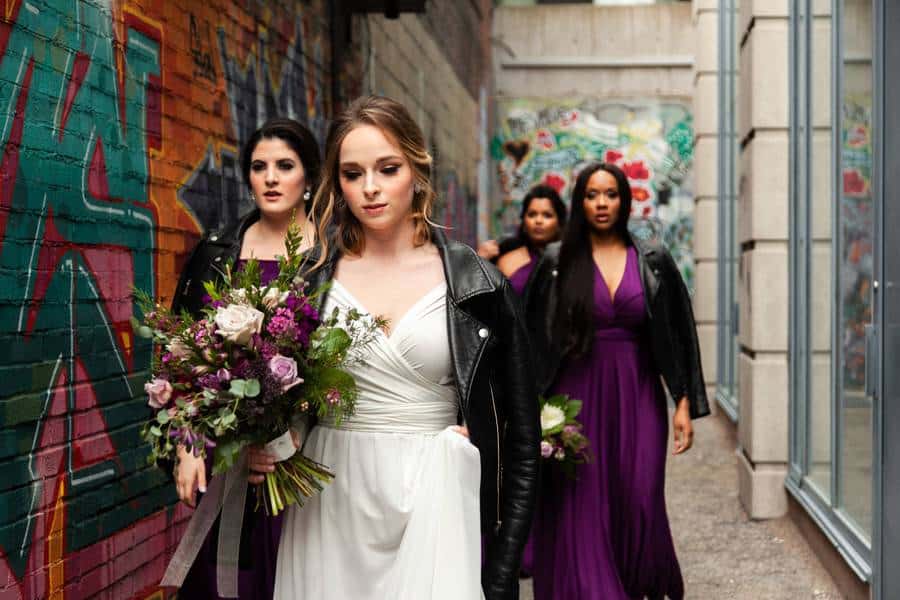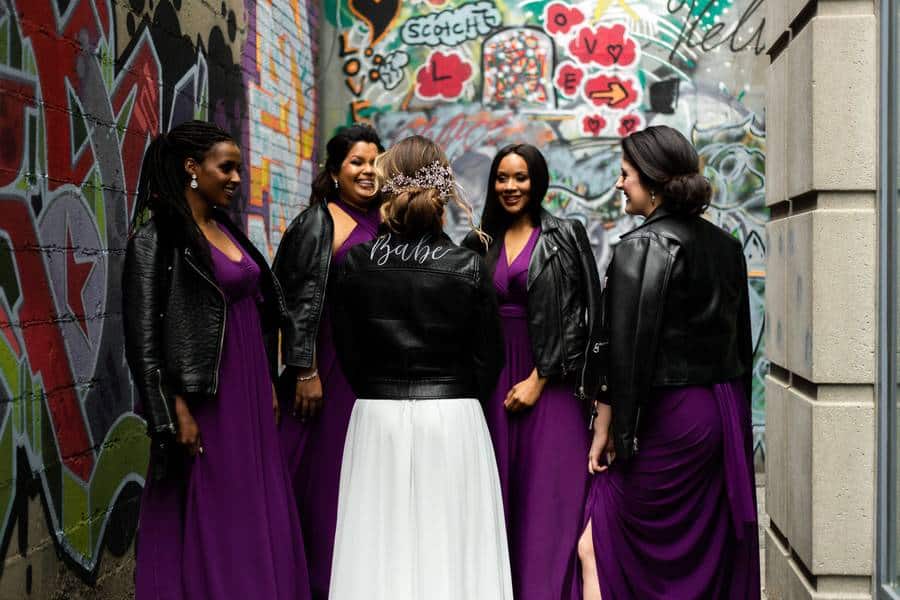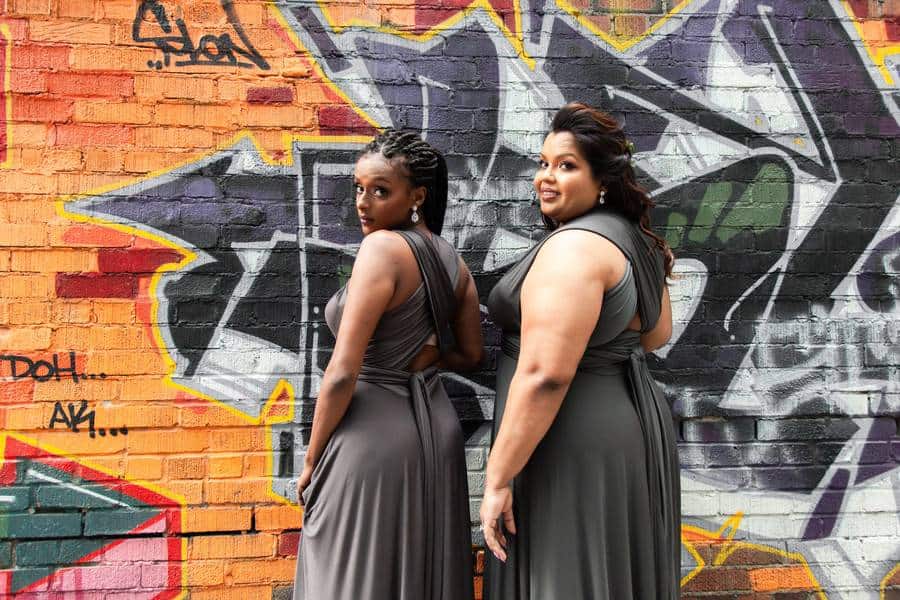 This styled shoot is filled with so many special pieces. The first was the diverse models that represent all types of women. Second special details were the gorgeous hexagon arch used as the primary shooting background. The third was the edgy graffiti alley they used to add something unexpected to the shoot. And lastly, we all loved the leather jackets that grunge-up the graffiti images with the bride's jacket personalized with 'babe'. The scene takes place at 'The Richmond' a gallery and event space located in the heart of Toronto's Fashion District. Cathedral ceilings and 18 ft windows give the space a feeling of abundance tucked between narrow Toronto streets. Through the windows, vibrant graffiti fills the elegant space – an edgy touch highlighting the purple hexagon arch provided by Suzette Patrice of All-In-One Decorations.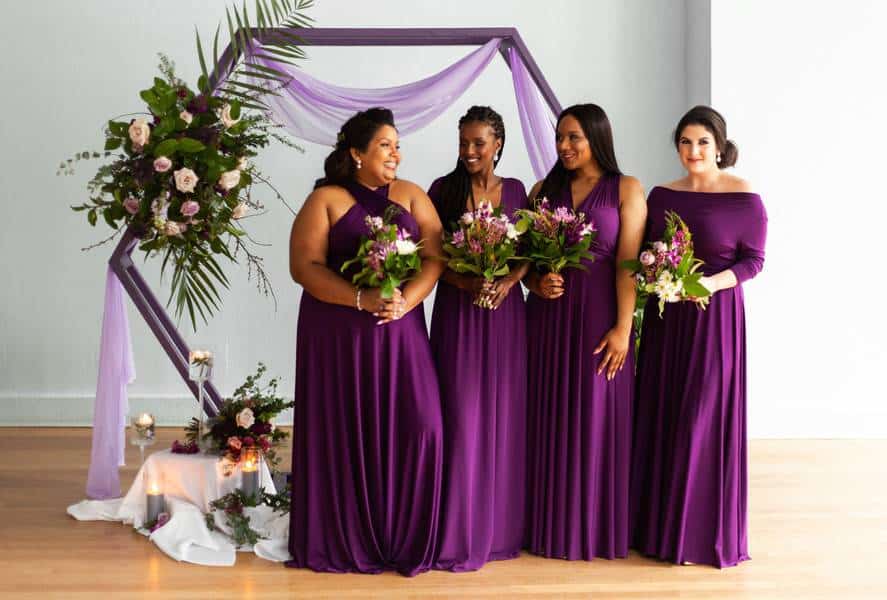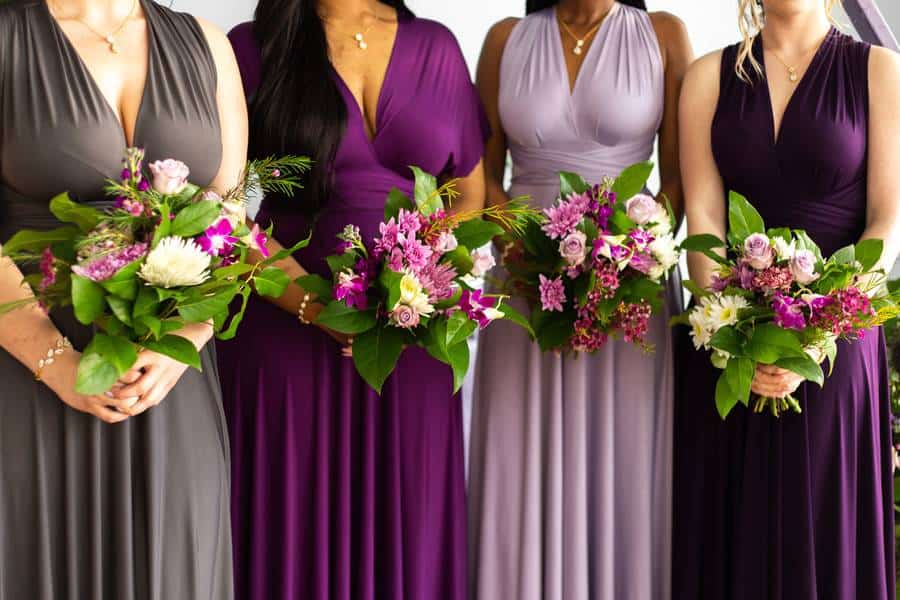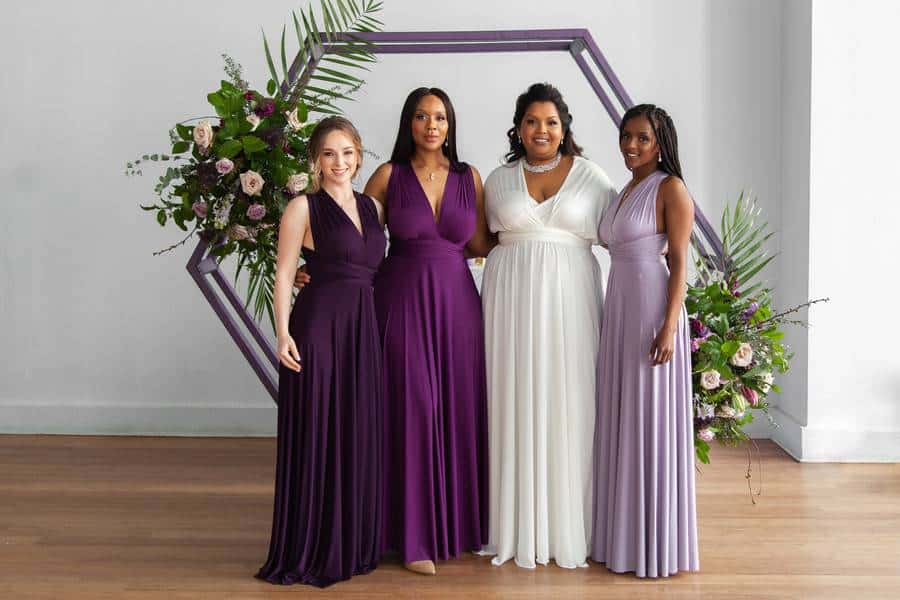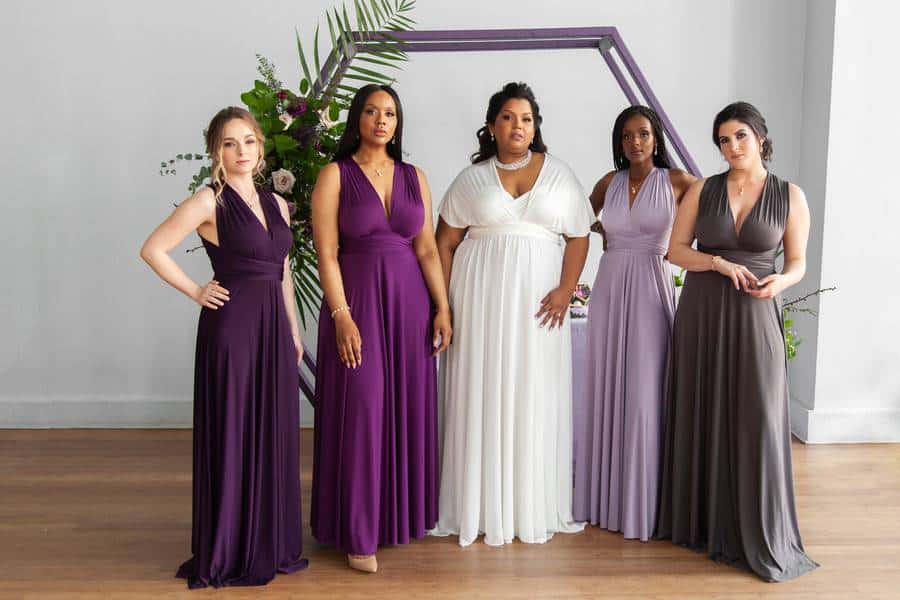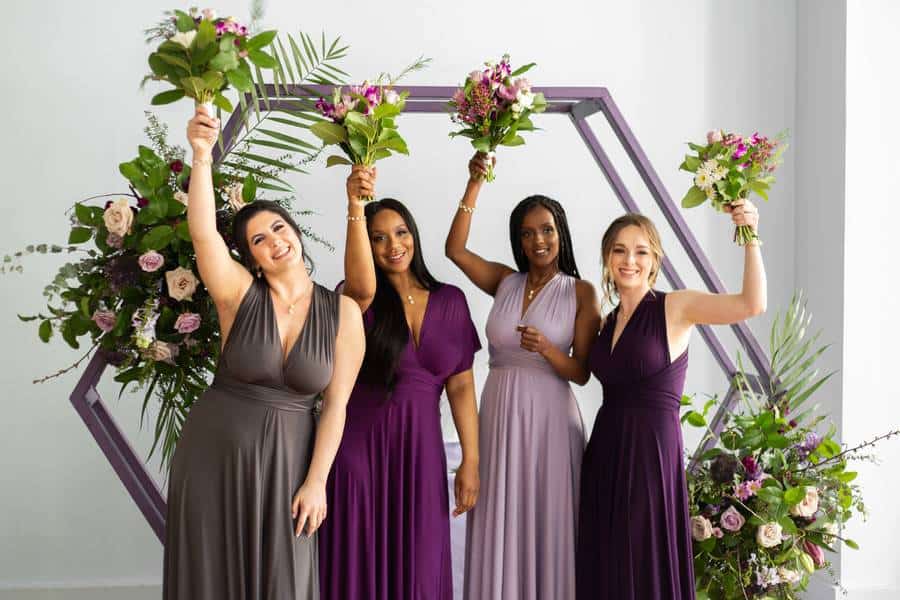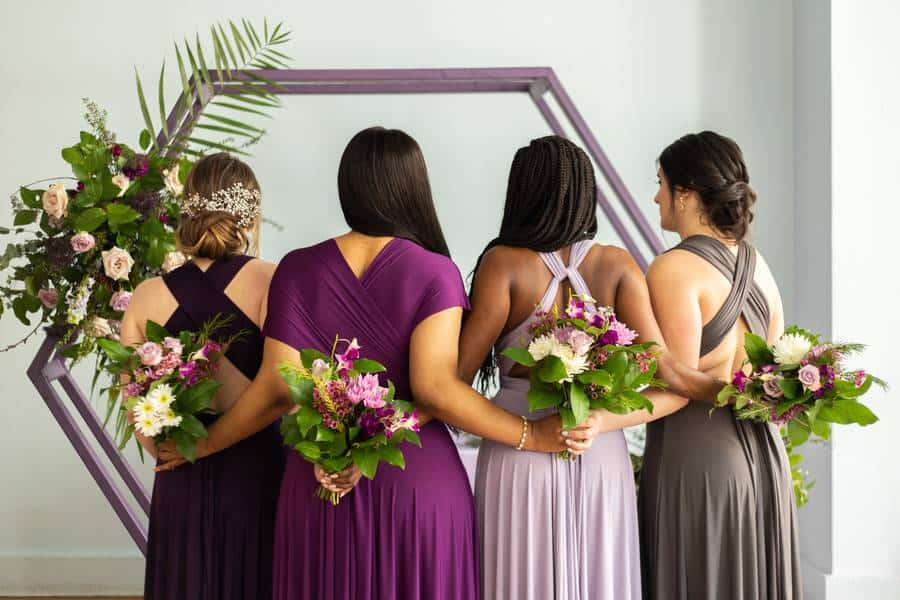 Accenting the statement arch sits two fantastic floral arrangements filled with lux greens and dramatic blooms crafted by Hana Floral Design anchoring the photo backdrop. Matching the floral arrangements each of the four bridesmaids carry wildflower bouquets with heavy greenery and fragrant of eucalyptus. The bridal bouquet heavier featuring three white roses signifying love's past, present and future.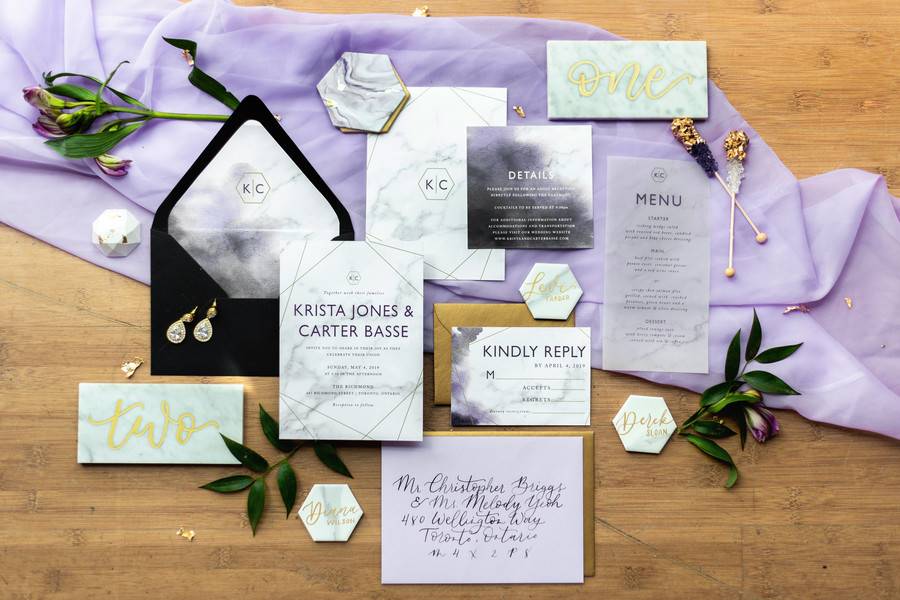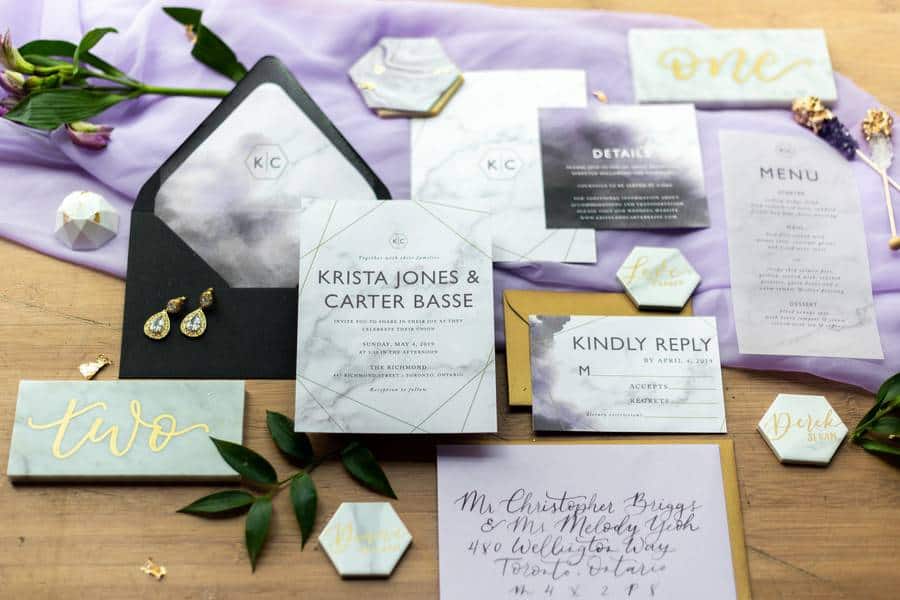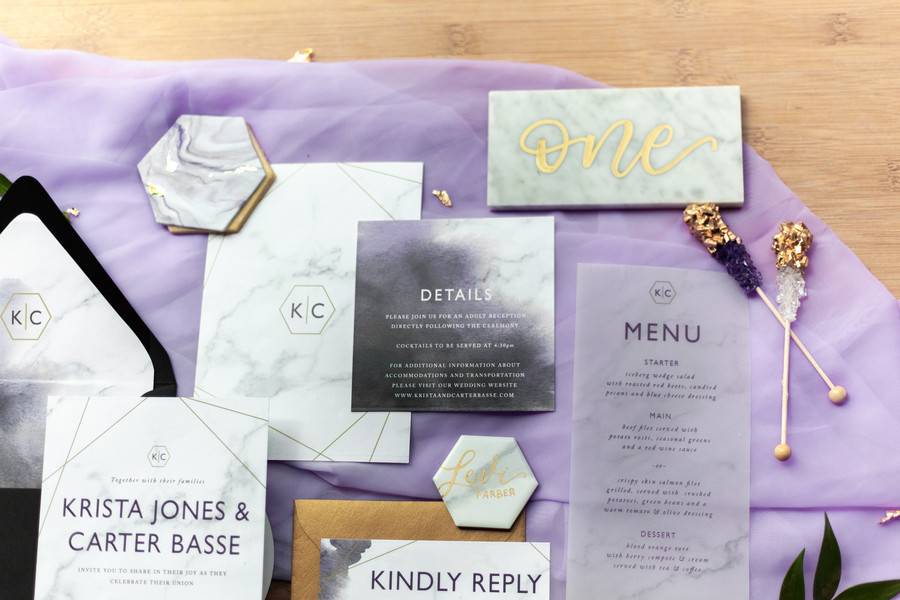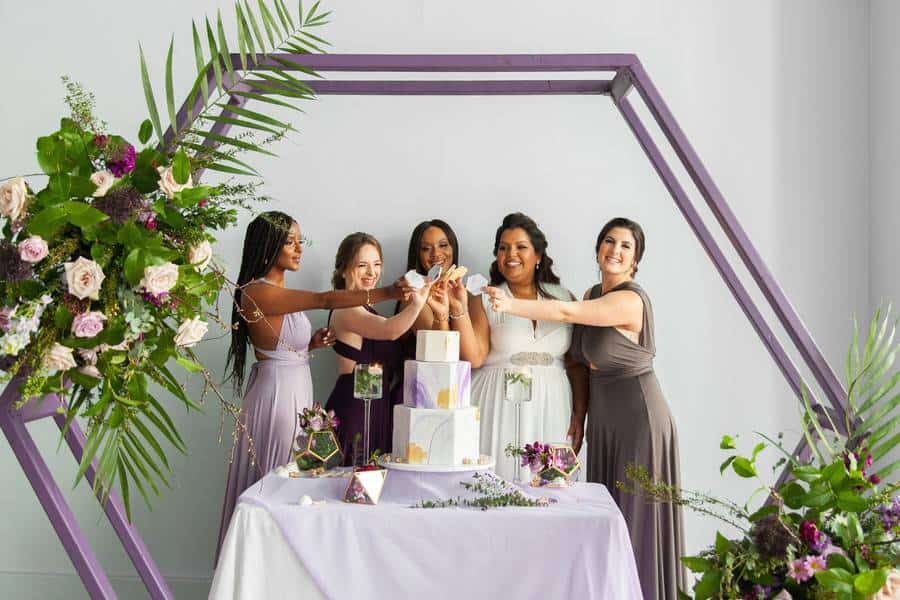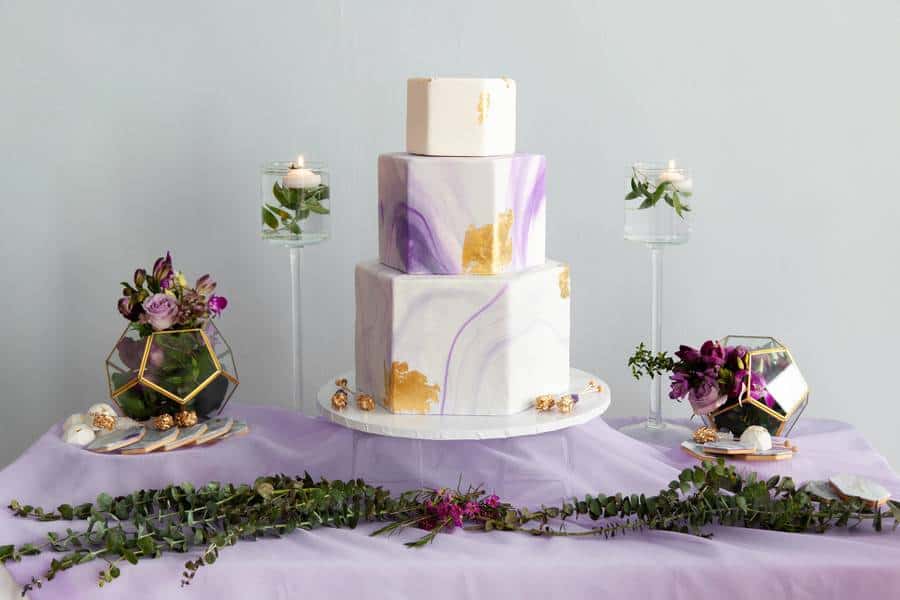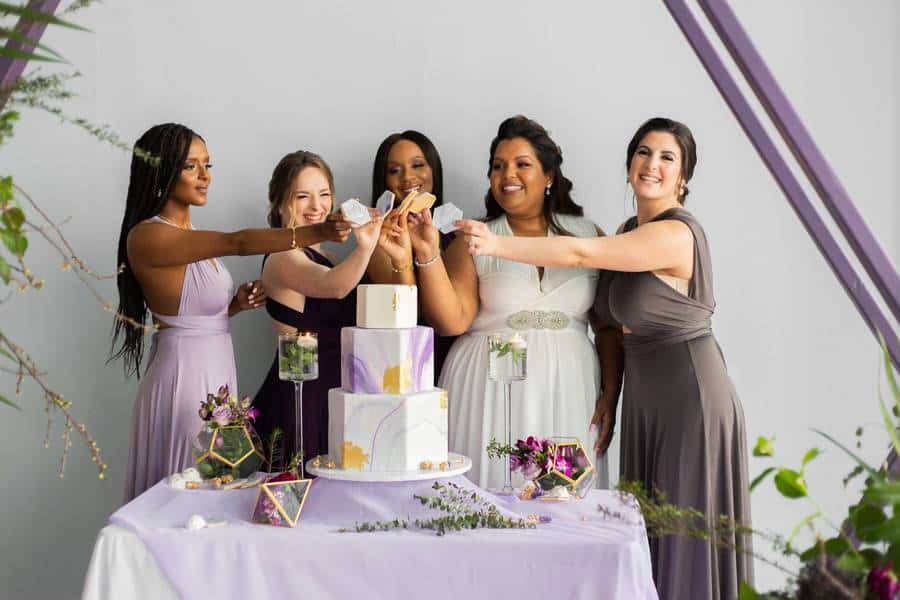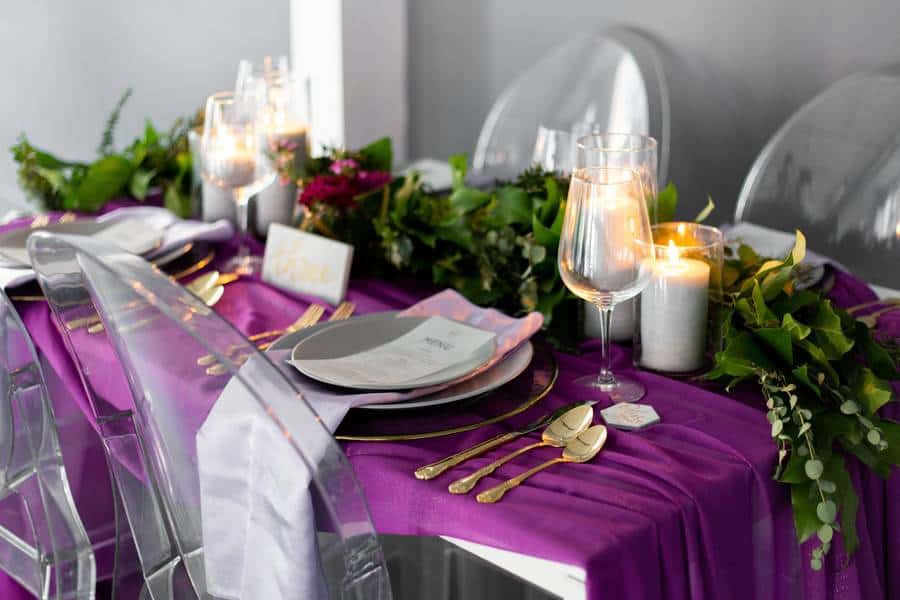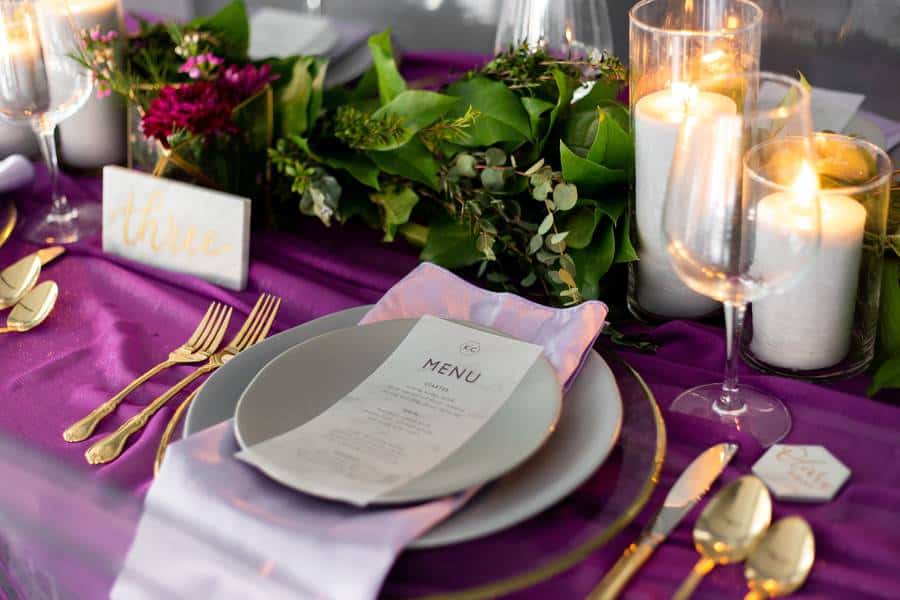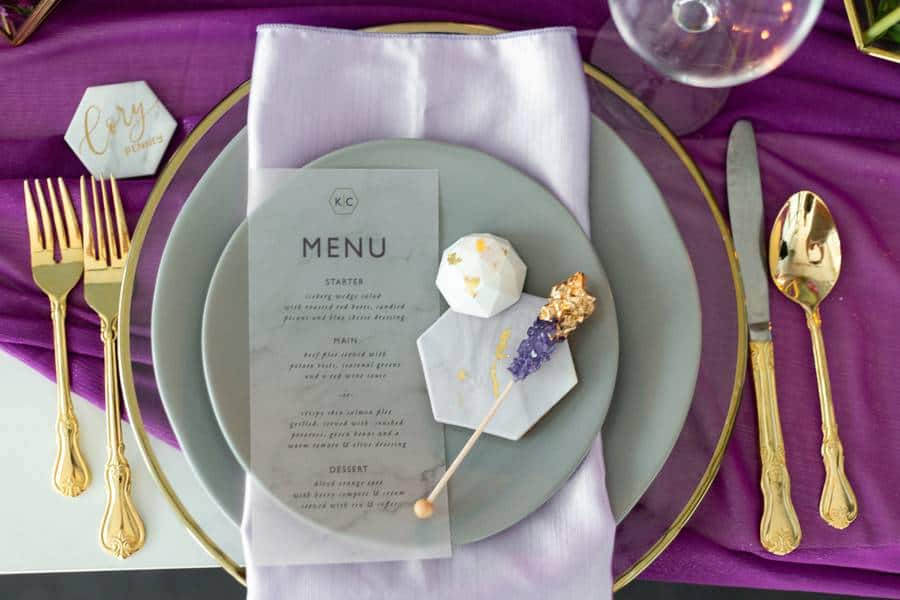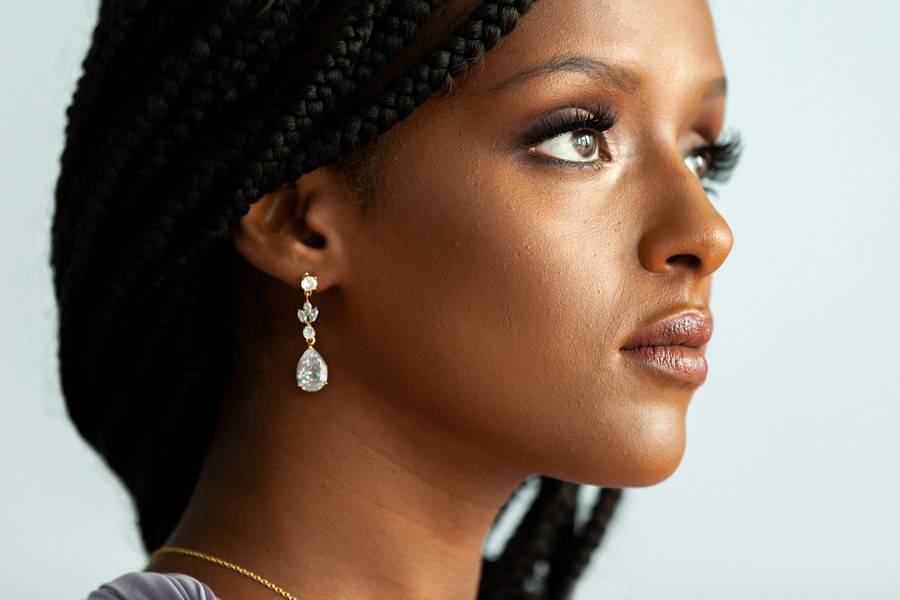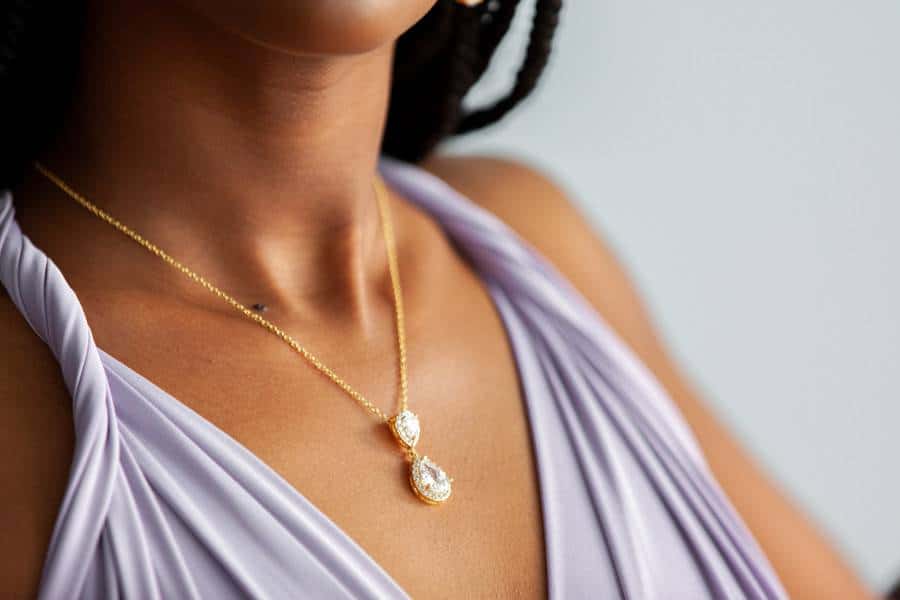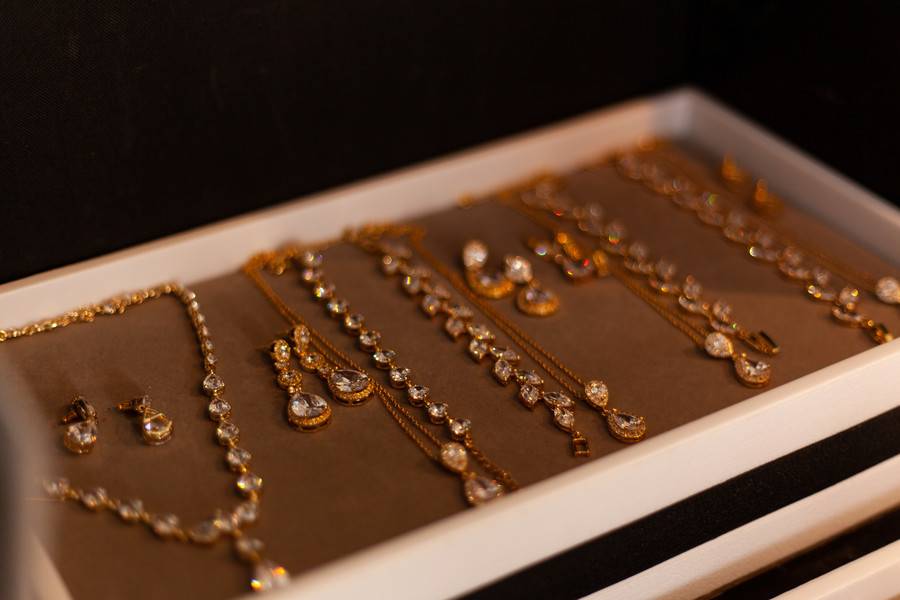 Henkaa prides itself in showcasing the beauty in all shapes and sizes. Their convertible dresses come in size ranges fitting up to a street size 24, diverse models stand out in the convertible dresses which can be tied and worn in a multitude of different ways – allowing each woman to accent her favorite features. Bridesmaids wore purple hues, mixing and matching tones to create a gorgeous purple ombre of Eggplant Purple, Plum Purple, Dusty Purple, and Charcoal Grey for added drama. While most known for their iconic Henkaa Sakura infinity dress, also featured was their Iris dress an equally stunning convertible dress with sleeves that are rising in popularity, and the Daffodil chiffon convertible dress, a romantic and graceful alternative, both in the same complementary hues. Lastly, they adorned the brides in our signature Pure Ivory gowns the Sakura Chiffon and Iris Chiffon convertible wedding dresses.
Take this Advice
We always suggest ordering early! The things you can get done at the beginning of the wedding planning process should get done immediately! ~Madeleine Villa/Wedding Vendor
From the Wedding Vendor
We are a convertible dress company based in Toronto ON, Canada. We have almost 10 years in the industry. We are a size-inclusive brand, all of our dresses come in size ranges and fit up to a street size 24! Our bridesmaid dresses are mainly under $200 and our wedding dresses are all under $400! Customers can contact us through Facebook, Instagram or through email at info@henkaa.com.
Vendors
Ceremony Location: The Richmond
Bakery: E-Bakes Cakes
Hair Stylist: Hair by Ladylyn
Makeup Artist: Dawna Boot Makeup
Jewelry: Accessories by Talia
Shoes: Heel Boy
Invitation Designer: Jaye Designs
Equipment Rentals: All In One Decorations
Floral Designer: Hana Floral Designs and Co.
Event Planner: White Rabbit Events
Bridesmaid Dresses: Henkaa Inc.
Cinema and Video: Amaros Media
Photographer: Audrey Mills Photography