If you follow the Inspired Bride on Twitter, you'll know I've recently taken up hand lettering. I've always been doodling type in the margins of my notebooks, and decided to take a stab at doing it with calligraphy pens. I've also been inspired by Jenna Hein, Betsy Dunlap and Leigh Wells, so rather than take the traditional route of learning a classic script, I'm intuitively learning how to form the letters in a style that sits at the junction of my love of type and my love of beautiful penmanship.
Now, this sounds like I'm taking a huge detour from the subject at hand, but it's because of this back story I came across Anne Elser Design's calligraphy. I was hungry for more inspiration for beautiful but less traditional calligraphy or hand lettering, and suddenly her website crossed my path.While it is a little more traditionally slanted than some of the other calligraphers I mentioned previously, there is a whimsical touch to the styles that keep it feeling fresh and fun. Take a look at the work I've pulled below – it's only a small sampling of what's on their site, and I think it will make you hungry for more: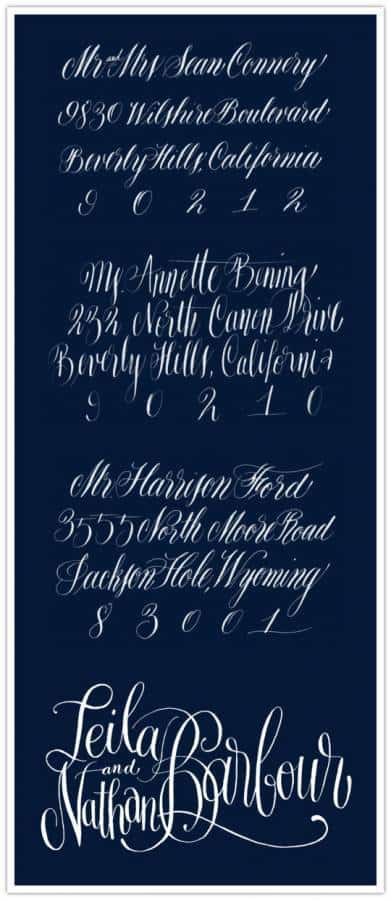 Images from Anne Elser Design.