Click image to enlarge
1

Like. Click to Vote
>
Our couple's love for the 1940's era just had to seep through their most special moments. Just like their engagement shoots where they added vintage props such as the camera and some weathered out luggage. But the main subject of this album was our couple's genuine sweetness and fondness with each other. I love the way they exchanged smiles, conversations, and kisses throughout this session. Such a lovely sight to behold. Congratulations Brenna & Parker!

Photographer
What do you think is the overall story for this album?
Brenna and Parker really like the 1940s WWII era, especially the transportation and wanted not only their wedding day to reflect that interest, but their engagement portraits as well just a tad.
What was your favorite part of the day?
My favorite part was when Brenna showed Parker how the vintage Brownie camera worked. Brenna is a photographer herself so we HAD to bring on some cameras to play around with. It was quite a "Awww that's so cute" moment to see Brenna teach Parker a thing or two about the cameras.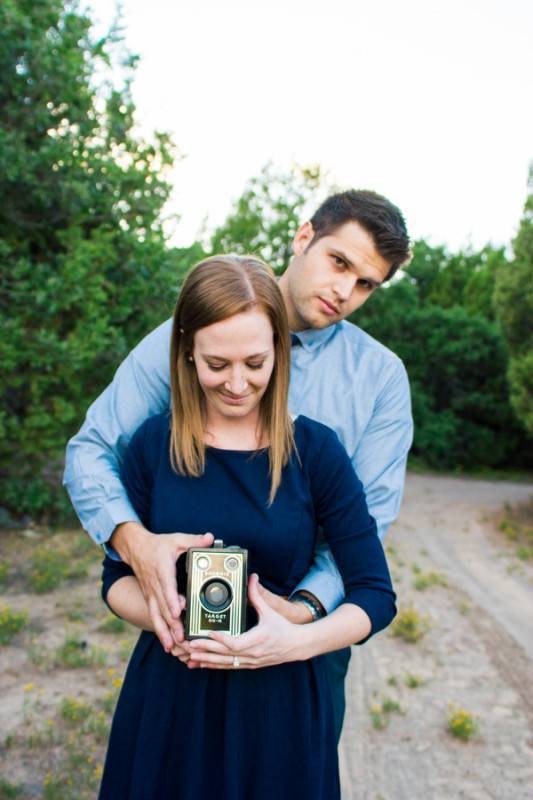 Vendors
Photographer:  Nicole Christiansen Photography