After ten long years, Wes and Mary had no idea that they were meant for each other all along. We are all so glad that they took risks in jumping over the friendzone, and here they are now – happily married! If it weren't for that risk we wouldn't have seen their DIY-filled wedding. And as you all know by now we here at InspiredBride we love a good ol' DIY! From the tarts, to the lenient colors of ivory and forest, and of course to their home grown succulents as wedding favors and decoration accents. Ahh, stories like these are just so magical. So, to Wes and Mary, live it up to your blessed life together!
Click image to enlarge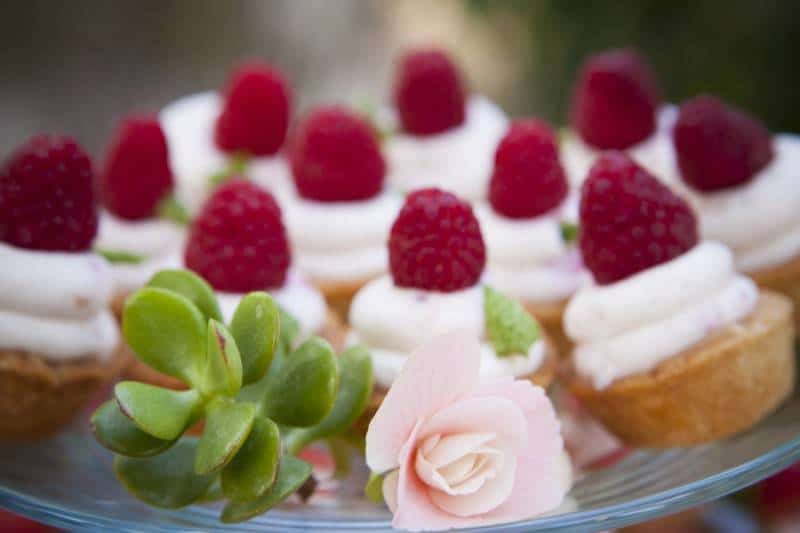 1

Like. Click to Vote
>
Our Story
We met a long time ago in high school and even went to Senior Prom together. After pretending to be just friends for 10 years we finally gave it a chance and soon realized we were head over heels in love and perfect for each other.
We wanted an outdoor wedding, and found just that in a historic adobe and garden in San Luis Obispo, CA at the Dallidet Adobe Gardens.
Wedding Outfit Inspiration
Wedding was at 4:30 so they wanted an outfit that was not going to be too hot. Vests and pants were from Express. Ties were part of the wedding gift to the groomsmen. Each groomsman picked out a black tie from tie bar. The groom also gave each groomsmen a pair of socks to match their personality from a local shop, The Sock Shop in San Luis Obispo.
When the bride started dress shopping she was not set of a white dress. She was looking for a beautiful gown and it did not matter what color. She found a gold Marchesa gown at Neiman Marcus. The bridal party dresses were tulle Jenny Yoo convertible dresses in cameo pink.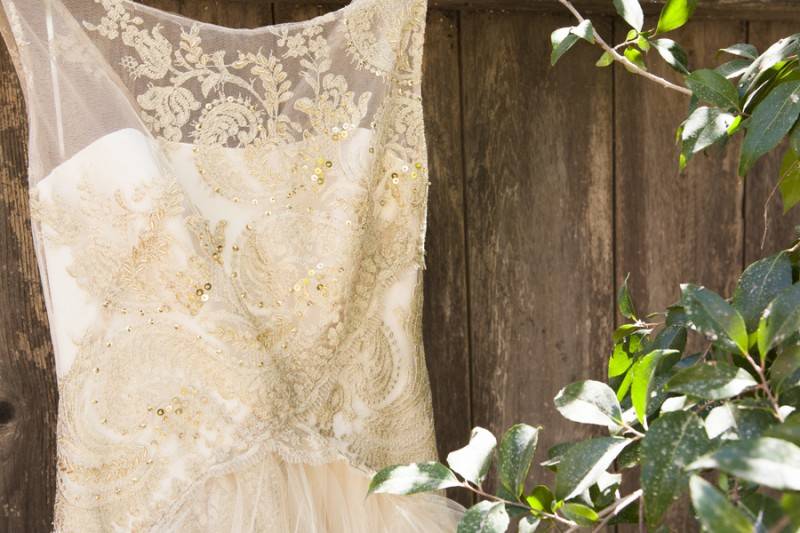 Our Do-It-Yourself (DIY) Projects
Our centerpieces are bought pink begonia's from whole foods. We just clipped flowers off, cut own wood for wood slabs, have a succulent garden and clipped jade to stick into Spanish moss.
For the boutonnieres, we bought flowers from Trader Joe's, used succulents/dried flowers from our garden family and the wedding party helped wrap in burlap and pin.
Ooh, and our wedding tart was baked by family member. Yum yum!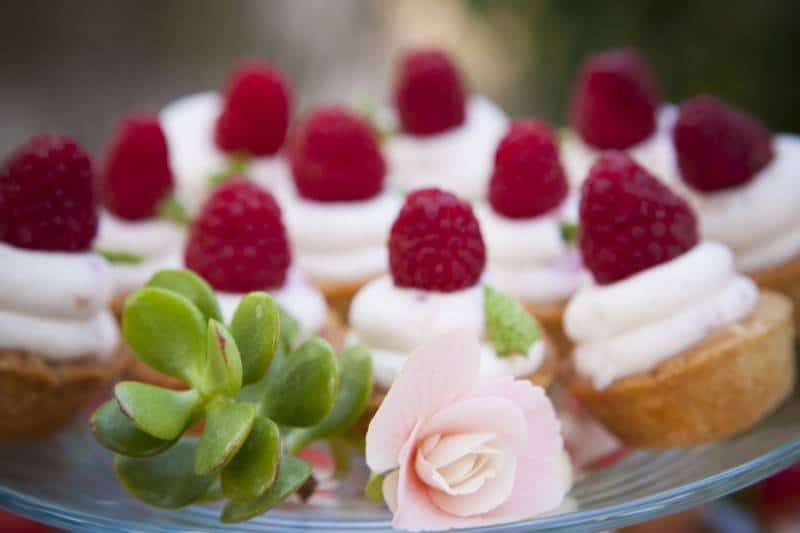 We had corkulents for the giveaways. We used wine corks from local vineyards we drilled out a hole in the center, glued a magnet one side, and planted succulents from our garden inside. These were arrange on a magnetic chalk board and guests were encouraged to take them home as wedding favors
The bride's headpiece are bought tulle and beaded ribbon at fabric store, cut into two 1 inch pieces and sewed beaded ribbon to tulle. Tied off on sides.
And lastly, our guestbook was a polaroid photo book. Pre made book with mounted 3×5 paper. (4 on each page). Double sided tape stuck to two of the 4 pieces of paper. Guests took picture and stuck in to double sided tape and signed next to it.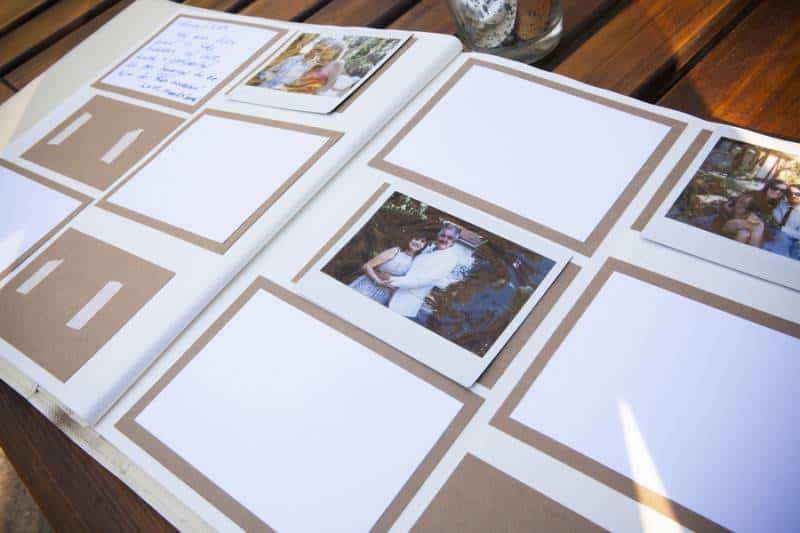 A Memorable Moment
One of the memorable moment were the speeches from friends and family and of course, us, standing under beautiful redwoods, and reading our own personal vows to each other.
VENDORS
Photographer:  Town Country Studios
Ceremony Location: Dallidet Adobe and Gardens
Reception Venue: Dallidet Adobe and Gardens
Caterer: Upper Crust Trattoria