Even though we're bummed that the holiday season is about to end, we are definitely excited that summer is coming just around the corner! And when we say summer, it means garden-themed weddings will become popular for outdoor bridals. That is why, today, we're featuring this spectacular garden themed bridal shower filled with DIY elements that you have to see to believe! They created a "ladies garden lunch" styled to have an elegant, garden-inspired classic look. Moss boards, garden favors, succulent giveaways and gorgeous floral arrangements styled perfectly to complement the fresh garden reception. Thanks to these photos taken by Jennifer Lam Photography, this is positively one inspiration you will never forget! More of the details as you scroll down below!
We're All About the Details!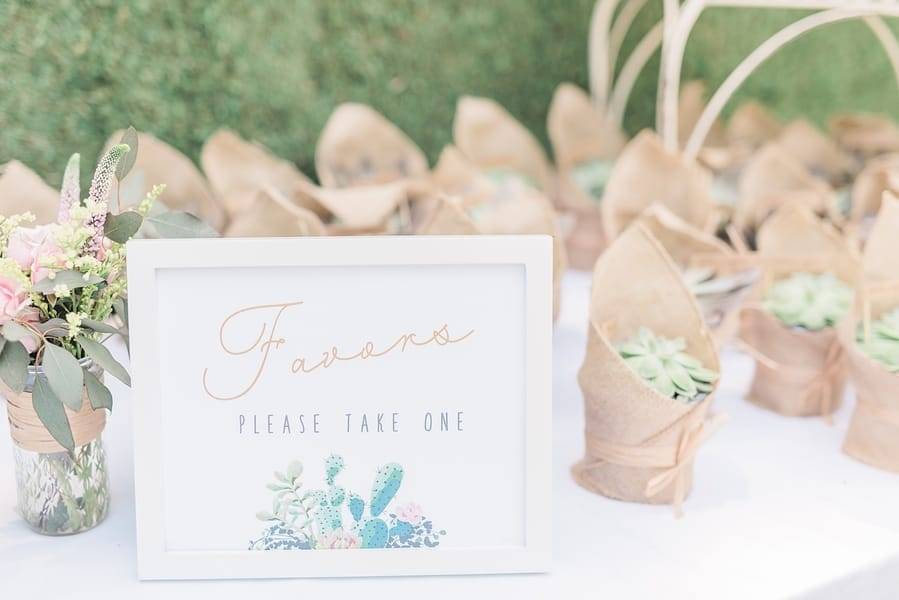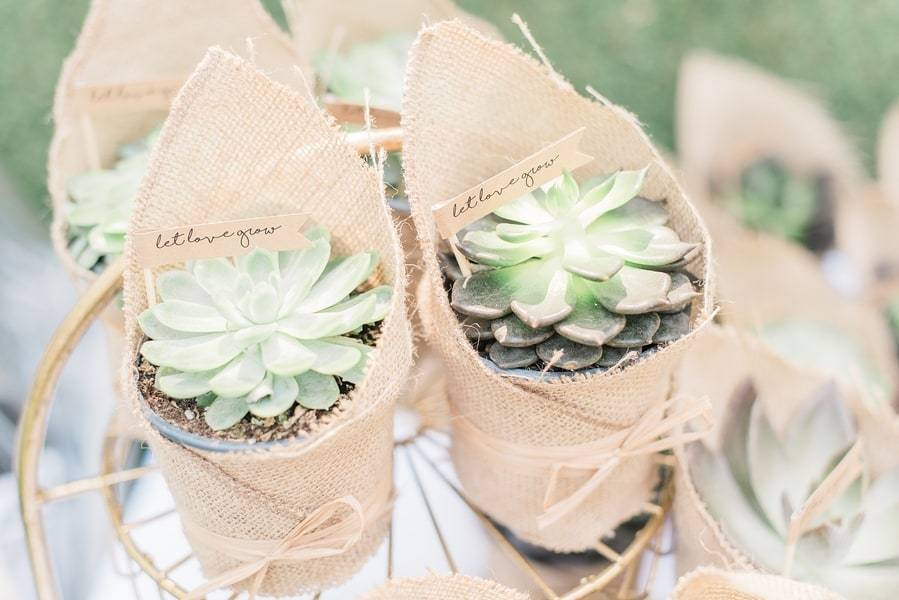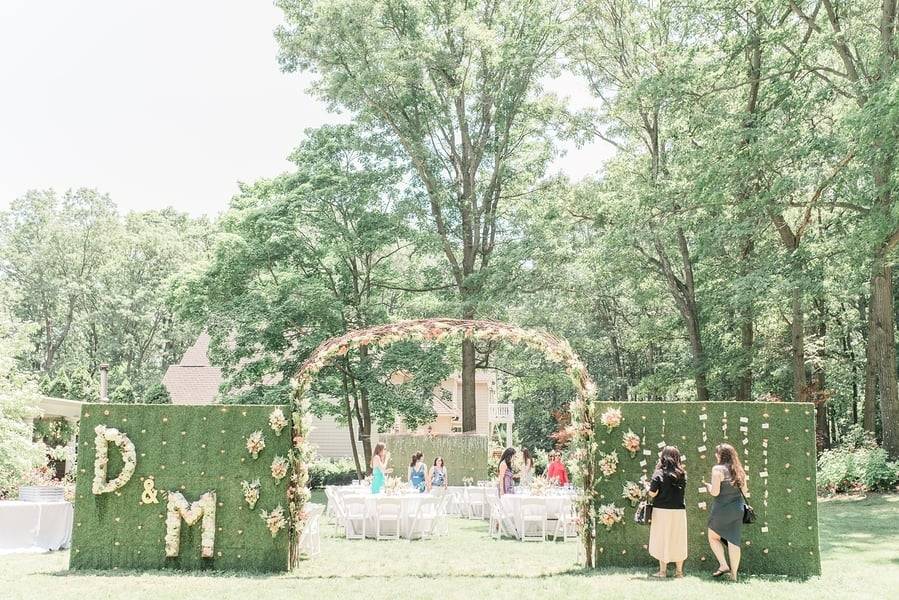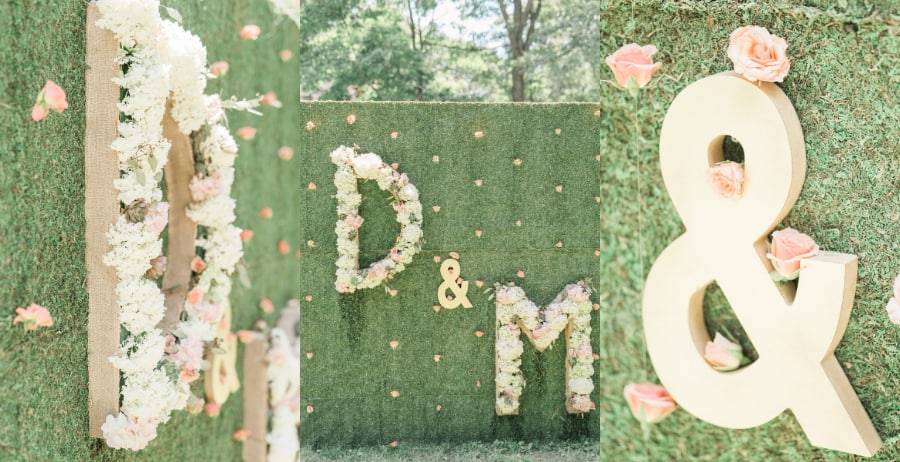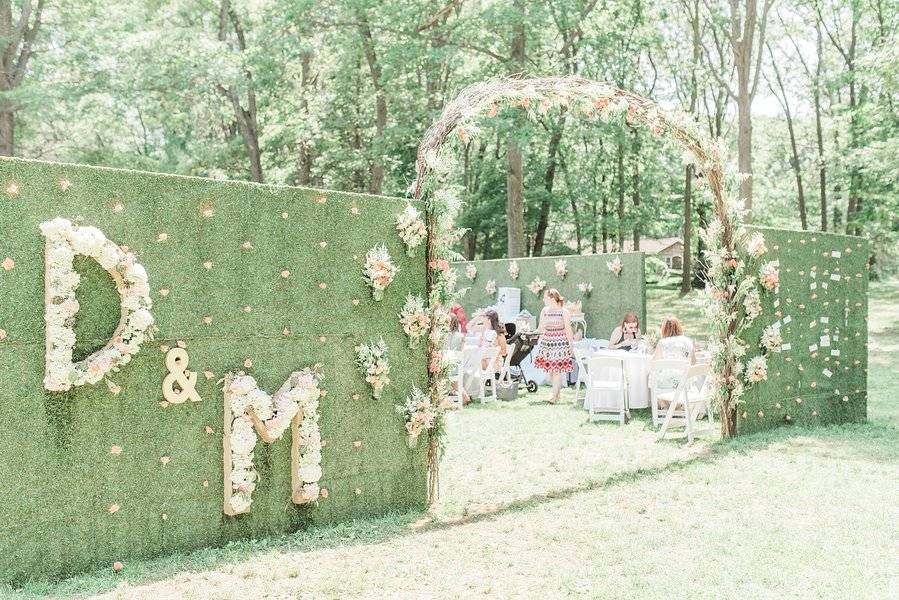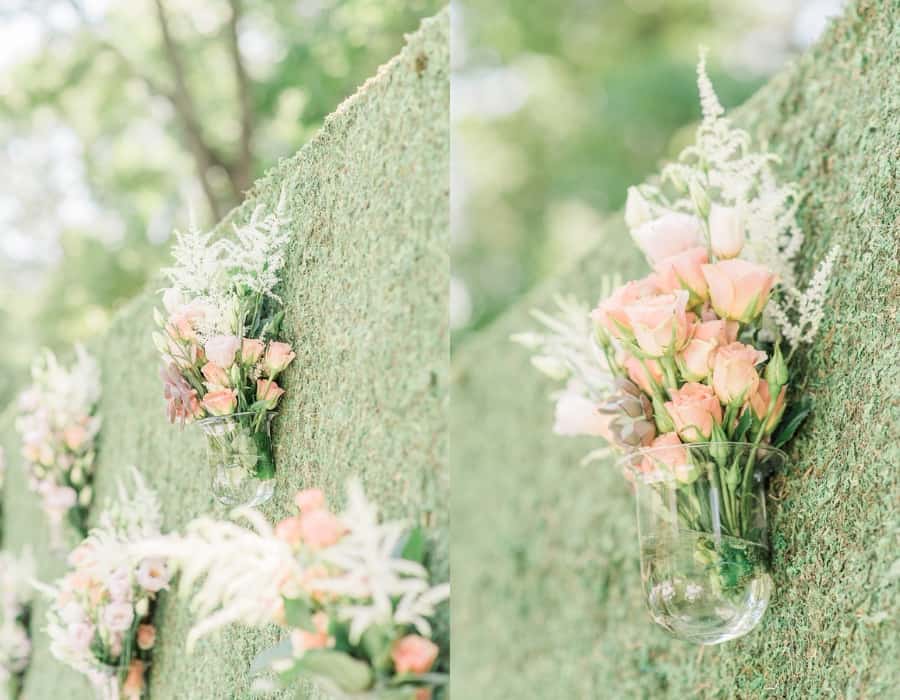 A lot of the elements of this shower were DIY. The table numbers, the vases, all of the flower arrangements were done by family members and the bride. Her sisters and sister-in-law were at the center of helping with putting this vision of "Let Love Grow" together, down to stringing roses to hang from the moss boards. The moss boards alone were an amazing DIY project. They really were the main aspect that created the space. They enclosed the area of the shower and each board had a different purpose (i.e. food and drinks, gifts, photobooth wall, etc.).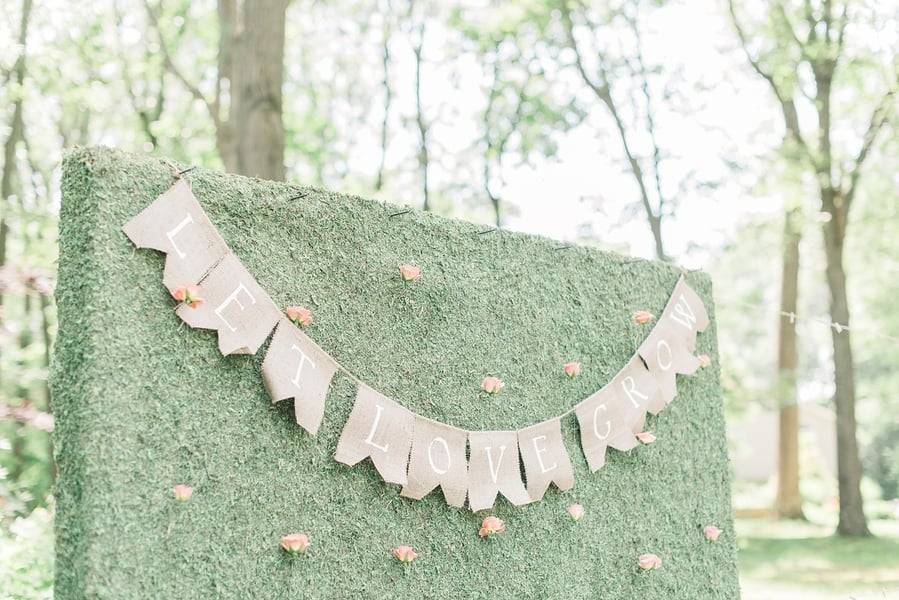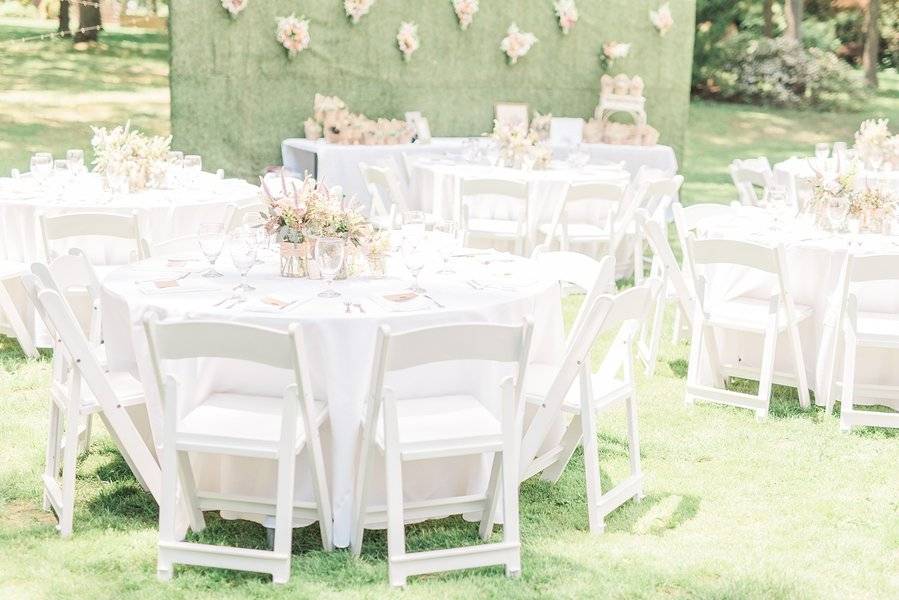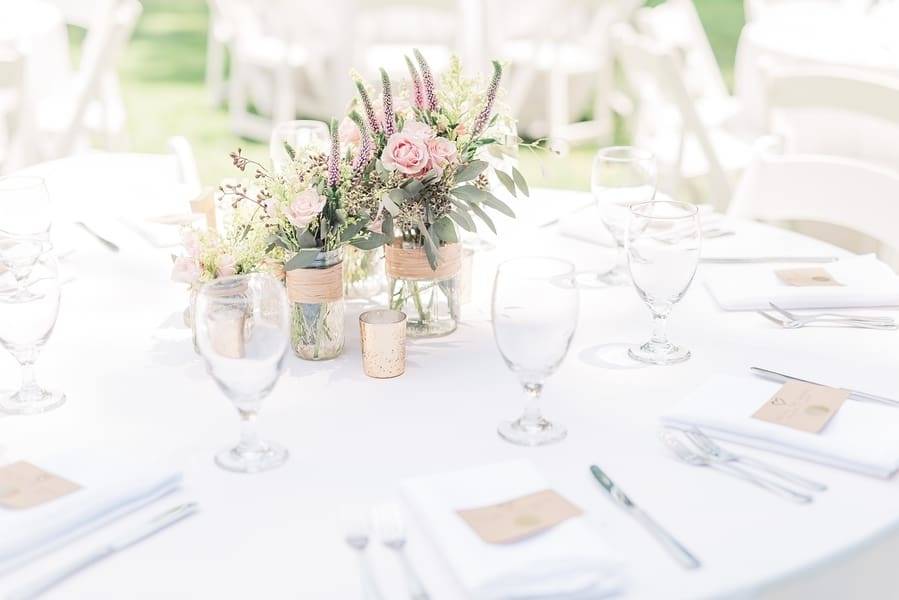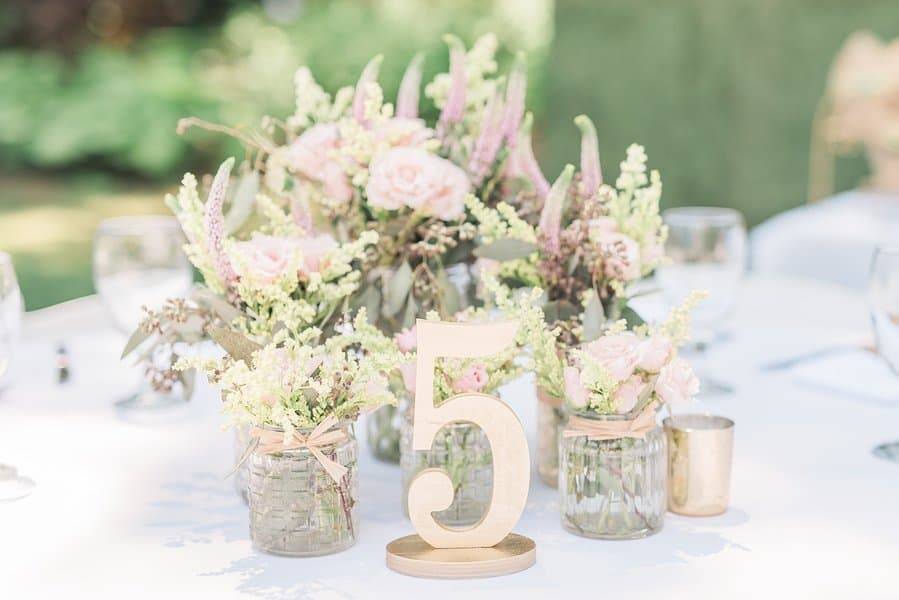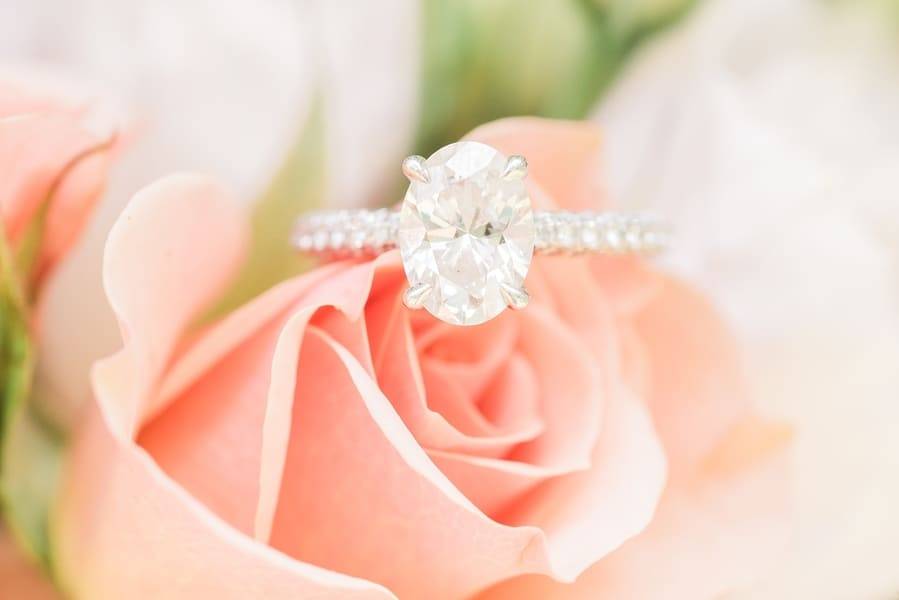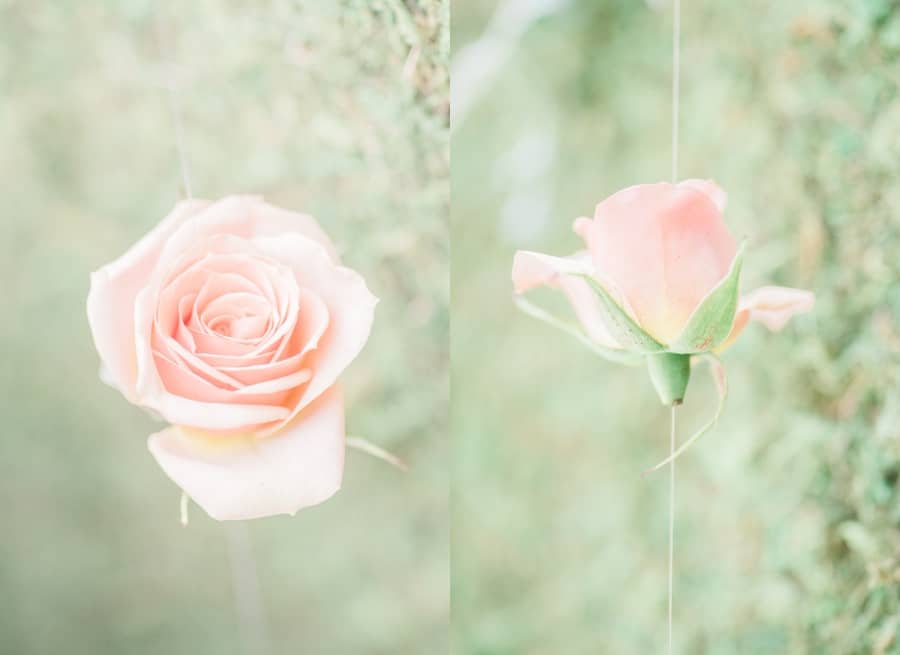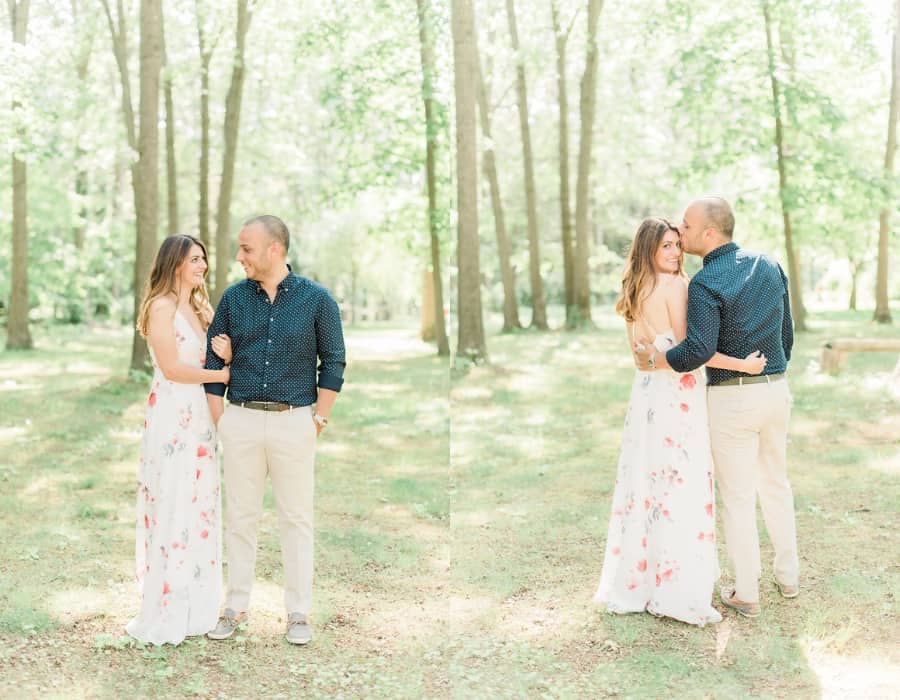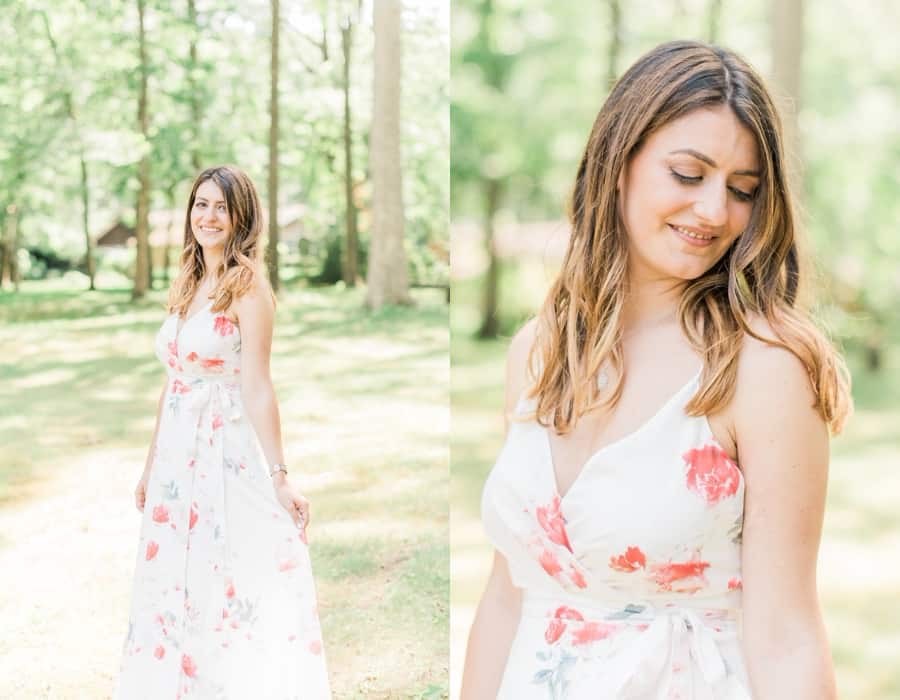 Take this Advice
Nothing will ever be perfect. It's important to understand that the details matter when you're planning the wedding, however, the day-of, things will always go wrong and you have to be able to brush them off or you'll sacrifice having a good time. Take time for yourself before you leave for your ceremony. Take 5 minutes to just enjoy a moment to yourself with your dress (or tux) on because the whole day could be a bit overwhelming.. especially if you have a lot of people around you while you are getting ready. It's important to have that "oh my gosh" moment where your dreams have finally come true and you can look yourself in the mirror and jump with joy. Don't worry so much about the timeline of events. Someone or something will always be late. I was ready 45 minutes early and still managed to make it to the ceremony 15 minutes late. It was stressful at the time because it was out of my control, but, at the end of the day it really didn't matter at all. The ceremony still happened and all was well. ~Jennifer Lam/Photographer
About the Photographer
Hi! My name is Jennifer Lam & I am a wedding & family photographer specializing in bright, soft, and sweet imagery. I live in Long Island, New York and serve couples and families throughout New York and New Jersey. I am a wife and mama of two, avid user of exclamation points, and lover of lace and chocolate chip cookies. I believe that photographs have a remarkable ability to transport us back in time. It's nothing short of magic. I love photographing the sweet glances, the joy, and the quiet moments where we freeze time and simply cherish each other. I am so blessed to be able to call this my job and I look forward to capturing those moments for couples and families throughout New York and New Jersey. So, lets be friends. For more information and to contact me here.
Vendors
Photographer: Jennifer Lam Photography
Signage: Etsy
Dress Designer: The Jetset Diaries
Caterer: Novita Wine Bar & Trattoria