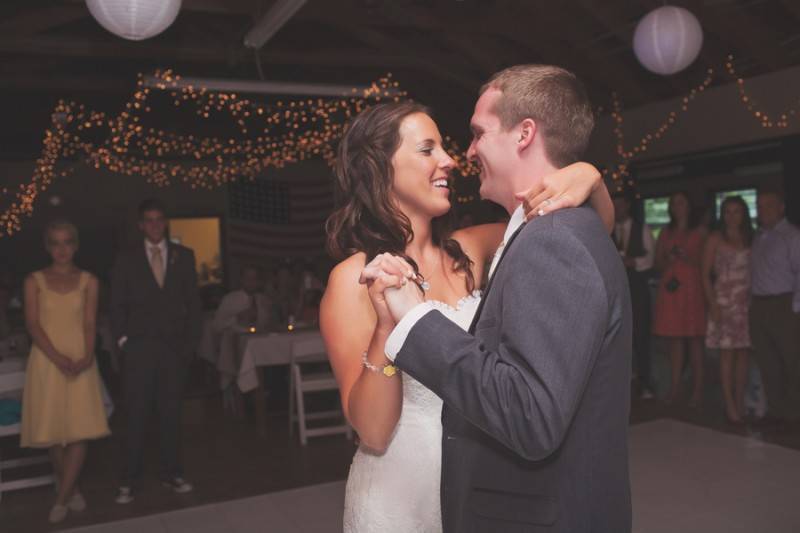 Lauren & Daniel's wedding day will remind you of those summers you went away to attend camp. Set in The Camp in North Carolina, our couple tied the knot and I do not mean fisherman's nor square.
The nature, the cabins, and even the lines for food in the common room, the couple found a way to incorporate these camp details to their fun and quirky special day. Their unique theme worked out for them nicely since it made their wedding day misfortunes, such as the blackout and the storm, seem like they were just rustic touches. Congratulations Lauren & Daniel!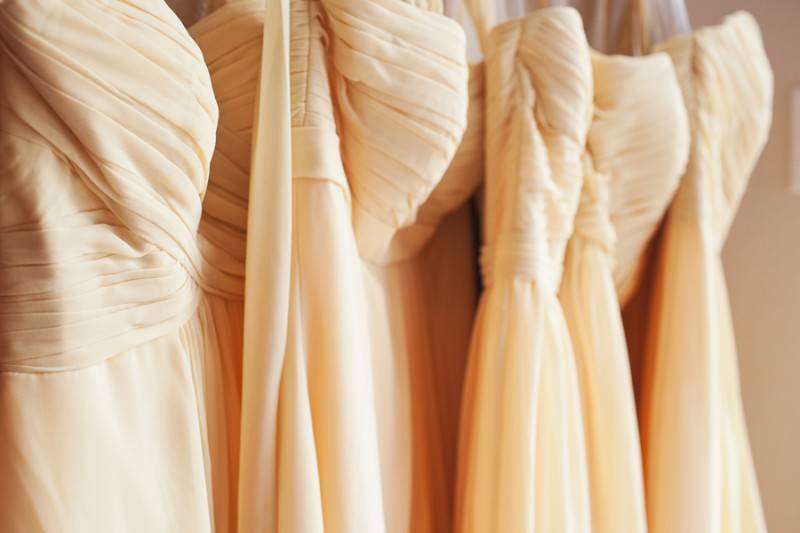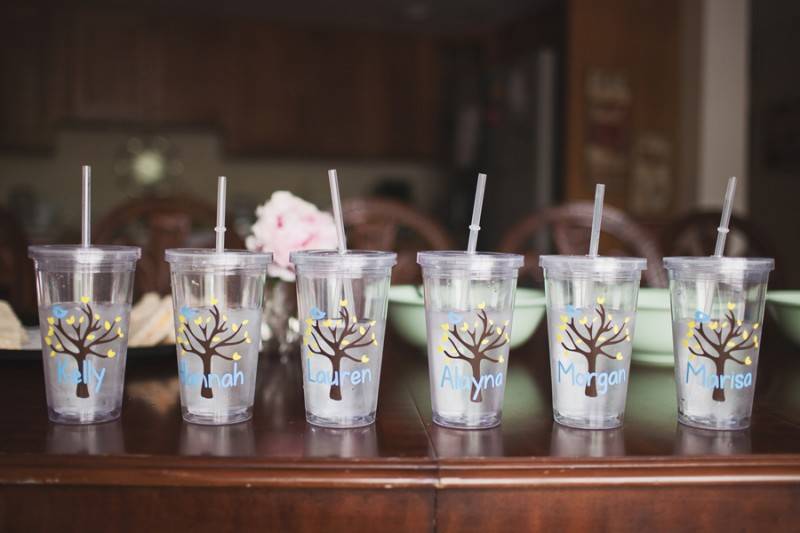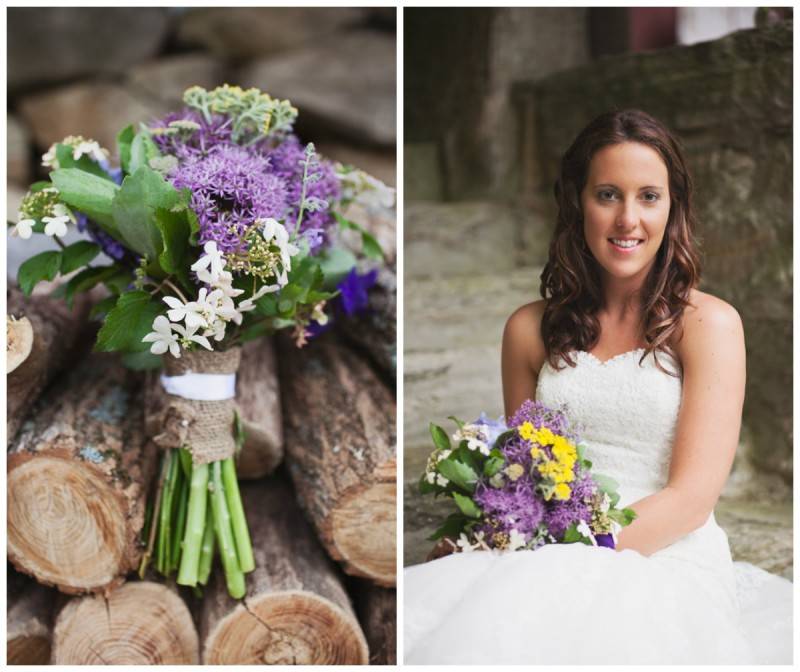 Our happy camper, err… bride gave us a scoop as to how they pulled off such a fun event. And from what we read, everyone in that wedding had a blast!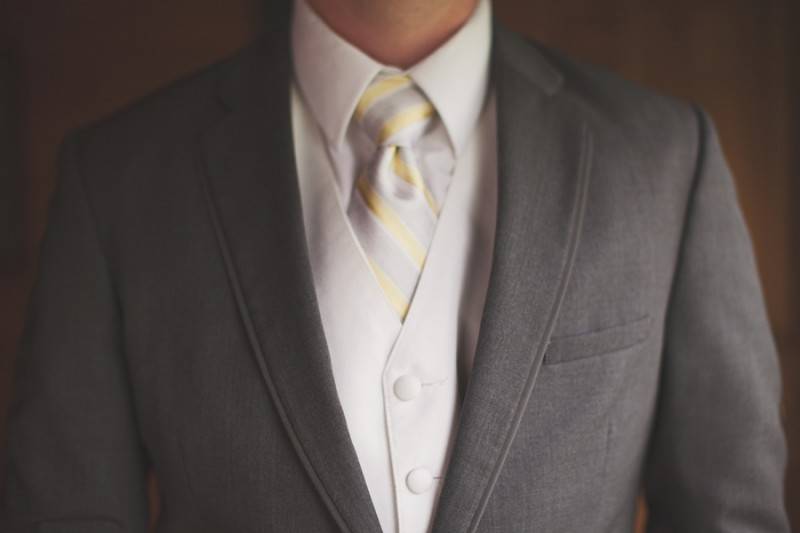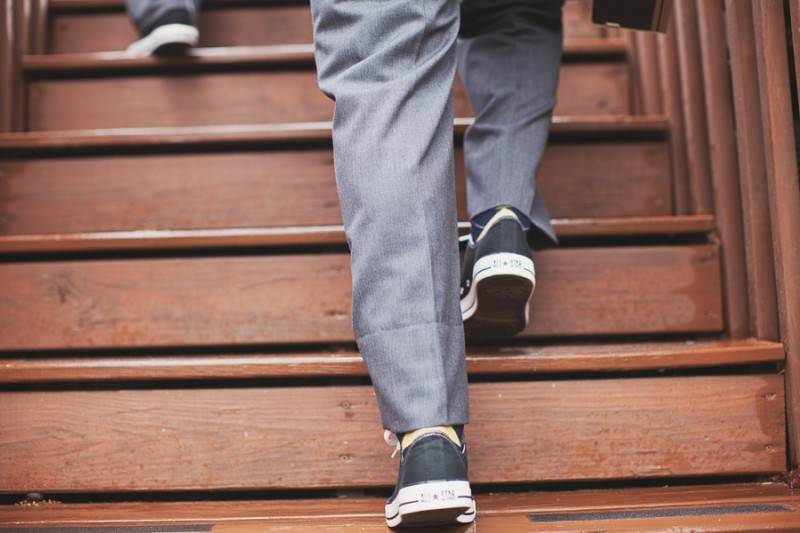 The rustic location was perfect for a rather small wedding, away from the hustle and bustle of every day life. We love the location of The Camp because it was a unique and fun environment where our wedding party and guests could enjoy themselves while celebrating a special union.
– Lauren
What inspired the wedding day outfits?
The ring I wore on my right hand is a family ring. It was my great grandmother's and is a star sapphire which is also significant as my birthstone is a sapphire. As for the other jewelry, my earrings and bracelet were yellow to reflect one of the wedding colors-blue and yellow.
Something old: yellow earrings
Something new: yellow wedge Toms
Something borrowed: great grandmother's ring
Something blue: UNC garter.
My beautiful mermaid dress was designed by Pronovias.
What was your favorite part of the day?
Even though the power was out, my girls still had a blast together as they looked out the window to see what was going on outside, waiting for the power to come back on. Meanwhile, the guys were having a blast at the pool! Then they headed off for their own adventure. Was there a theme for the reception?
The cake was made to look like an aspen tree which is significant because we were moving to Colorado where aspen trees are prevalent and it reflects our love of the outdoors. Even the beer selection was significant-one NC beer and one from CO to show were we have been and where we were going.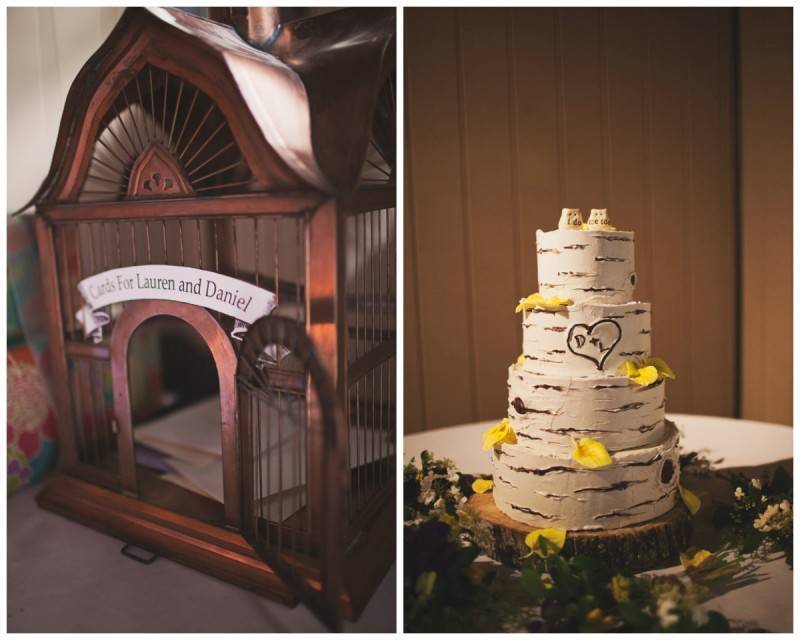 What were some challenges you faced  & what did you do to address them?
The place was very fitting when the weather took an interesting turn; storms starting at 5:30 a.m., a landslide that knocked the power out creating a powerless ceremony indoors, a bat flying through the gym during the candle and flashlight lit ceremony.
When it comes to planning a wedding, you have to be flexible and laugh it off when things don't go as planned, like when the marriage license caught on fire! The beauty of it was that we still got married that day (the true reason we went to Bat Cave that weekend) with our close friends and family there to celebrate with us, in a place where God's creation really stood out, despite the sun not there to shine.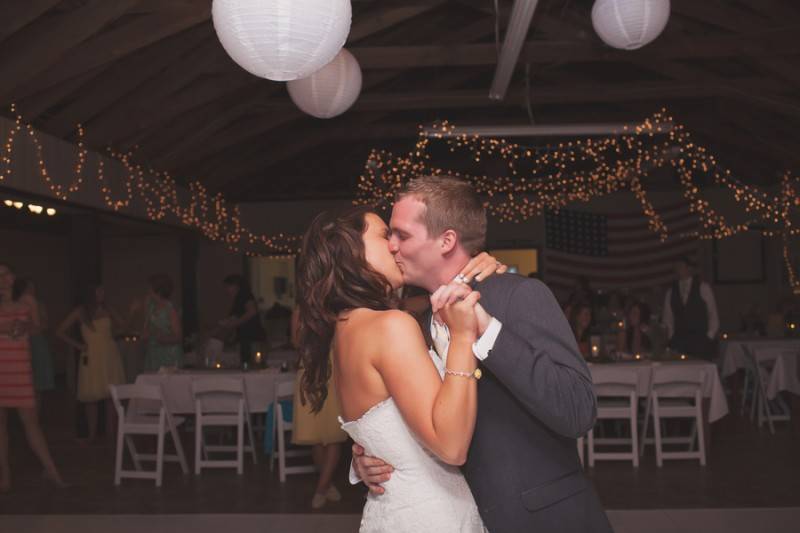 Vendors
Photographer:  Revival Photography
Makeup Artist:  Alisa Piatt
Cake Designer:  icing on the cake
Caterer:  Luellas BBQ
Dress Designer:  Pronovias
Event Venue:  The Camp
Floral Designer:  Your Vase or Mine