Click image to enlarge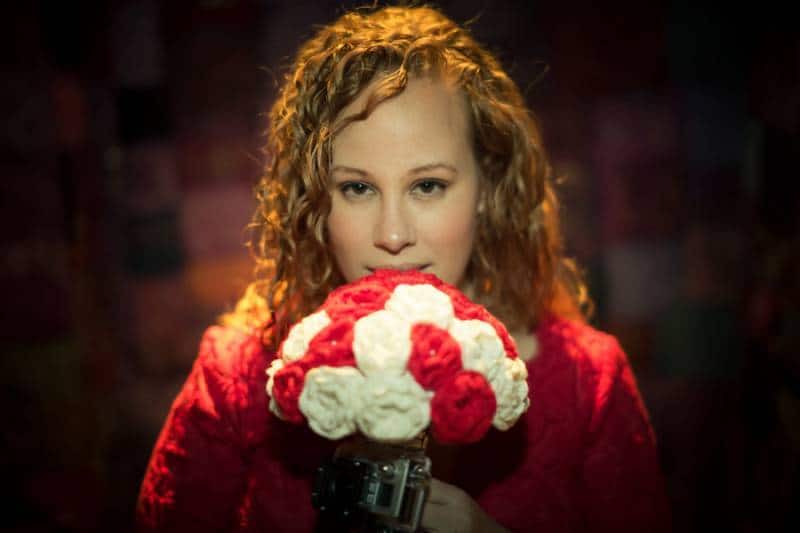 Like. Click to Vote
>
Some edgy brides today are already thinking of ways to deviate away from the traditional white wedding gown. They use beige, off-whites, and even blush tones for their wedding day – however, that isn't exactly a big difference from the usual white. So when we chanced upon this beautiful lady wearing red on her wedding day, we knew we just had to show you guys that this is how to pull it off. And we love how it's a little bit reflective of their fascination with the Boston RED Sox – talk about baseball spirit! Congratulations on your wedding day Kerry & Byron!
Photographer
What inspired the wedding day outfits?
Kerry and Byron are very unique and quirky and wanted some of their fun personalities to show on their wedding day. Kerry chose a red dress, which is a big departure from the mainstream weddings everyone is used to seeing. In the end, I think that they wanted to remember the wedding in a way that they envisioned the day to be.
What was your favorite part of the day?
The couple was very interested in trying different things and having a non-traditional look to their photos. I was able to implement Fenway Park, by bringing a bat and ball to the wedding, we incorporated these items as props in many of the photos.
Was there any Do it Yourself (DIY) projects? If so, can you describe them in detail?
Kerry handmade her bouquet and attached a GoPro movie camera the arrangement, facing outward she was able to record the reception and venue from her perspective.
What were the highlights from the ceremony & reception?
The House of Blues, Foundation Room is often referred to the 9 million dollar room, as this is the cost of the design and completion of the space. The architecture and ambiance of the venue made for beautiful images.
What part of the ceremonies do you think was the most memorable for the bride and groom?
The small and intimate reception room allowed for those closest to the Bride and Groom, to be part of their special moment. The guests enjoyed the spacious rooms and great decor while they watched the exchange of vows between Byron and Kerry.
Anything else you would like to add ?
This wedding is different than so many other weddings that have been shown in wedding publications, in that it shows a very unique, but beautiful venue (House of Blues) while incorporating a historic landmark, Fenway Park. Couple this with a very unique and alternative styled couple and the result is beautiful.

Vendors
Photographer:  Derek Halkett Photography
Event Venue:  House of Blues