Patrick ♥ Barbara
Barbara, like any others brides, passionately put her hands on her wedding. She's that woman who'll never go bridezilla despite the limited time. Her wedding was jam-packed with love and symbolic touches that made her day extra special. Let's take it from Barbara as she shares some special details of her big day and wish her and Patrick a great life together!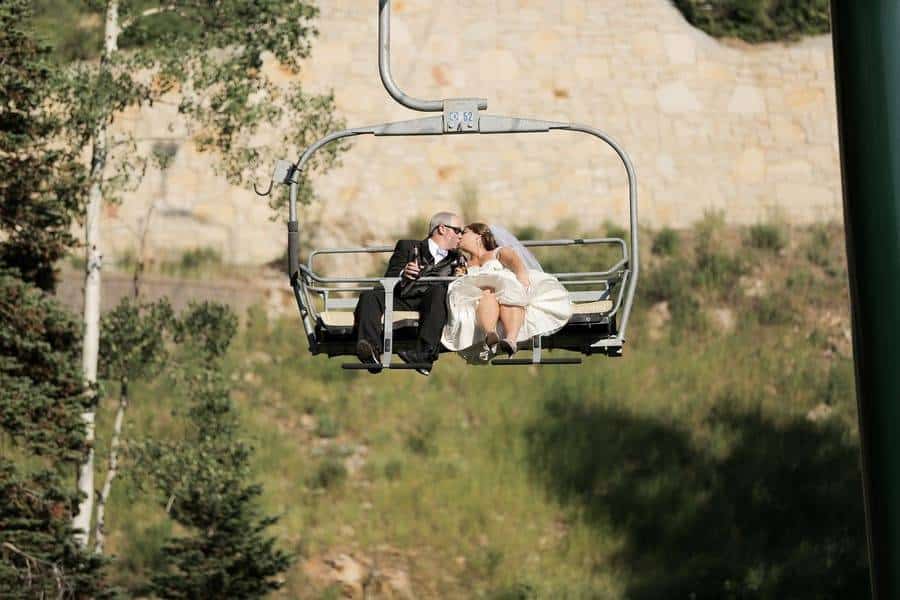 How It All Began
At a bar called The Oak. He asked me if I wanted a chicken wing as I was sitting next to him at the bar. My husband has one sister that lives abroad with her family (she is a teacher in Africa). In dating me, he did not think he could commit to the next level unless he got the stamp of approval from his sister. On a trip to Portugal with his family, he called me on a Wednesday while I was at work and said he booked a flight to Portugal in 3 hours for me…the rest is the beginning of our love affair.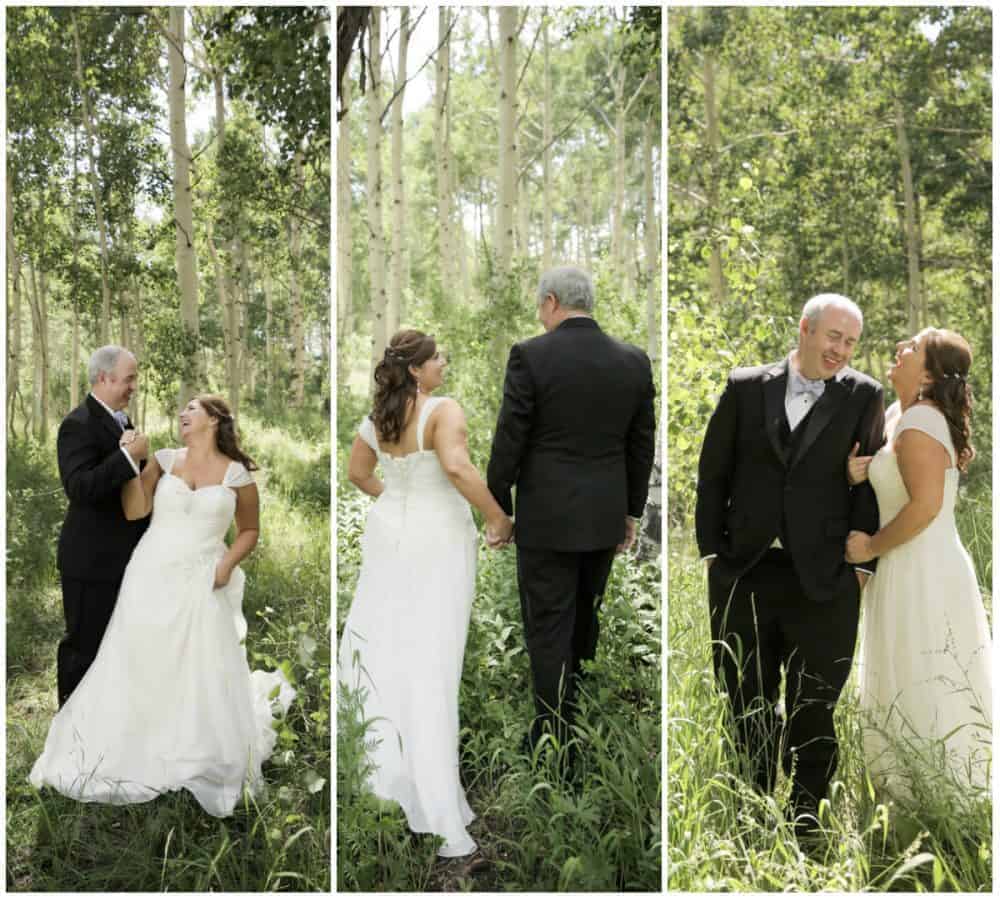 How He Popped The Question
Patrick proposed to me on 9-12-14 at The montage Resort in Deer Valley. We went out of town the weekend before I started a new job.
The Happily Ever After
Click image to enlarge
4

Like. Click to Vote
>
Extra Special Details
The cake topper. We couldn't have our chocolate lab travel with us, so we did a cake topper that included the silouette of a couple and their dog.
Dance with father. My father's balance is declining and I feared he'd not be able to walk down the aisle, but he did well. He's been a great dad that raised 6 kids in a small house and was always there for us. The song I chose to dance with him was Michael Jackson's "I'll be there".
The wedding favors. We gave out lavendar seeds with a poem on the packet stating to plant the seeds and have them grow just like our love.
The band. There were a 12 person funk town band and everyone was on their feet at one point during the evening.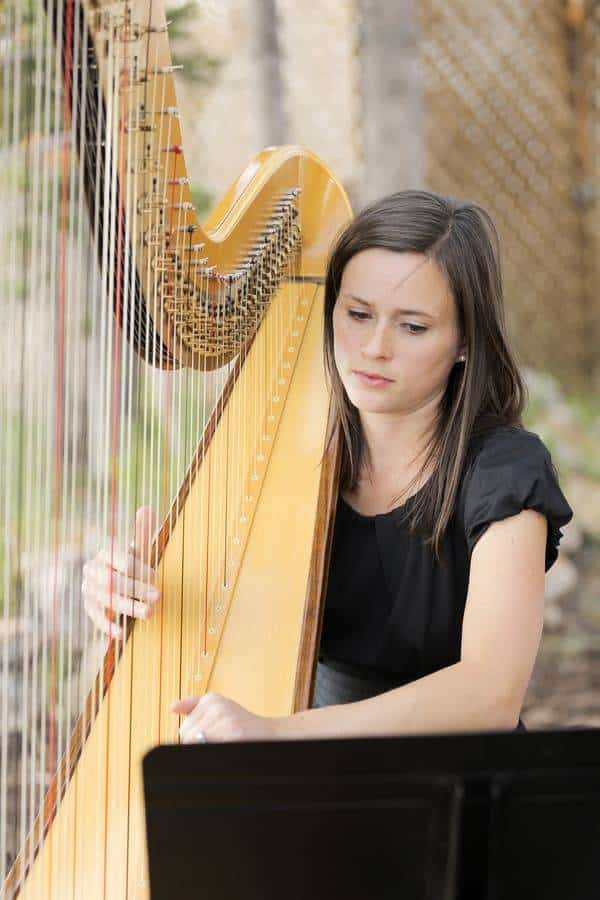 Exchange of vows. We rented a ski lift that brought the guests to the top of a mountain which is where we said our vows.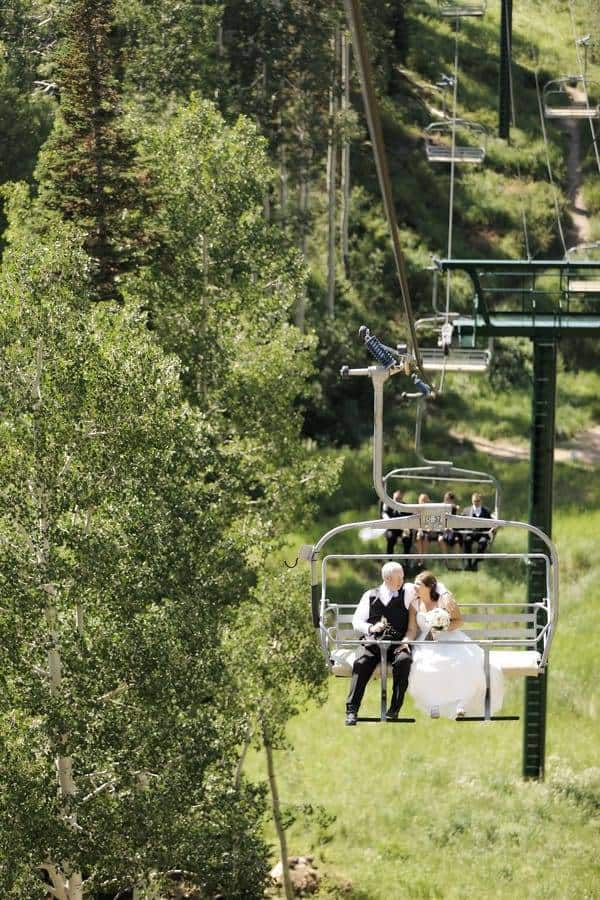 The challenge. Due to his sister's limited vacation, and the timing of my mom's last round of chemotherapy, we chose our wedding date July 3, 2015. We chose our closest friends and family, had a guest list of 70 guests (a perfect #-we both felt the next morning we spent enough time with each guest), and chose to go to Park City because we got engaged at the Montage Deer Valley.
The symbolic touches. Lavender was our main flower (Portugal's country flower), 23 was the number to every table for dinner (for my husband's lifelong idol Michael Jordan, he even wore patent leather Jordan Gym Shoes for the day), we did a sand ceremony for unifying the vows (the sand was from a golf course in his hometown in MI, and a gc in my hometown in Ohio).
The officiant. He was the Mayor Magistrate and believe it or not, it was his first wedding!
Tips From The Bride
♥ Make sure your dress is hemmed high enough

♥ Spend the extra dollar on a great band—it was one of our fears that nobody would dance—but EVERYONE danced!

♥ If you do a destination wedding, have a casual gathering the night before as the guests that travel really appreciated being a part of 2 nights of fun.

♥ Most Important: Say your goodbyes once (whether the night before or morning after). We got married on a Friday and left to our honeymoon on the Monday and we felt the need to run around to each set of guests for two days as each one flew back home. We wish we didn't do this because we missed a day of rest after the big day with just the 2 of us, and the exhaustion hit us on Monday where we slept for two days in Hawaii.

— Barbara

Money Matters:
VENDORS
Photographer: Pepper Nix Photography
Event Venue: Deer Valley Resort
Cake Designer: Deer Valley Snow Park Bakery
Bridesmaid Dresses: Donna Morgan
Floral Designer: Every Blooming Thing
Tuxedo and Mens Attire: Jos A Bank
Tuxedo and Mens Attire: Ralph Lauren
Makeup Artist: Signaturebrides
Band: Utah Live Bands LLC