I don't know about you, but I've always dreamed of being an Elven Bride in an enchanted forest wearing a beautiful bridal dress, just like all the princesses seen in movies. There's just something so magical about the Elven Princess and the enchanted forest setting that exudes a distinctive charm. Do you agree? If you do, then you're going to fall in love with this set sent to us by Kristin Raynor Photography designed by The House of Flynn and Savannah Kate Photography. The intricate whimsical details and embellishments, the floral applique, and the mesmerizing Elven aesthetics have got me drooling over the gorgeous designs. This was an inspirational styled bride and groom session put together in Ireland. A vision of a forbidden romance between an Elven fairy of the forest and a handsome young man. Imagined as a secret Elven wedding tucked back in the darkness of the Irish forest. Mysterious and enchanting, right? Surrounded by a waterfall, mushrooms and rain dripping off the tree canopy, this mind-blowing inspiration is something right out of a fairytale. Literally!
We're All About the Details!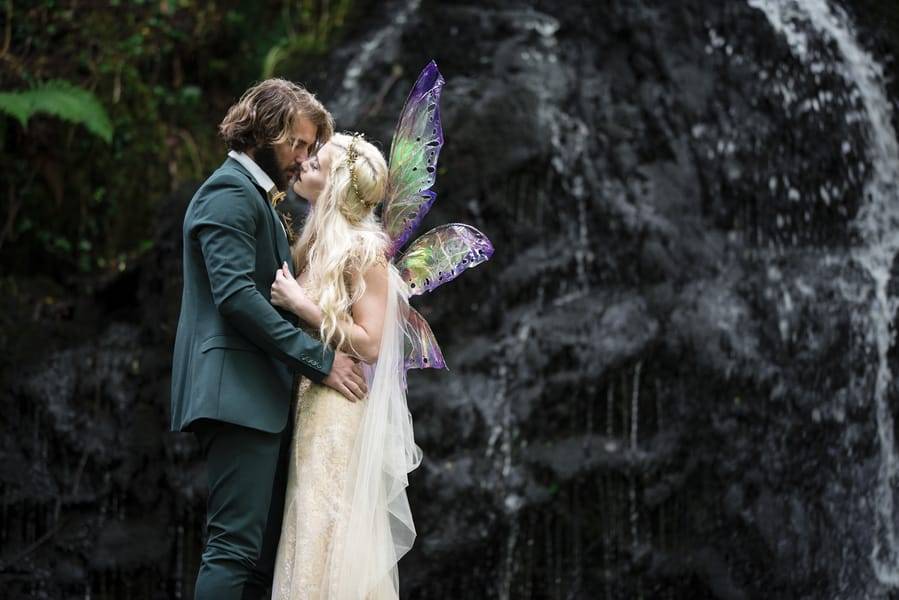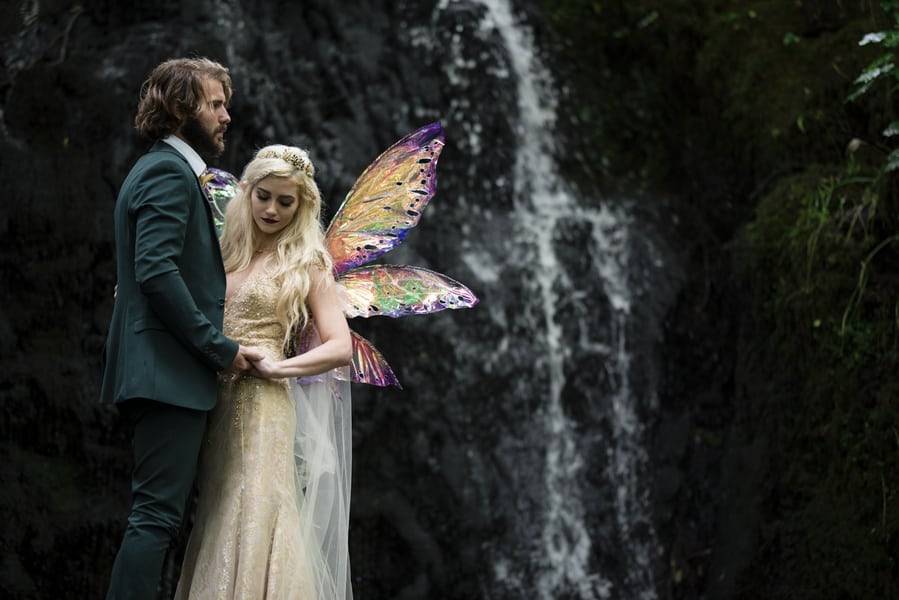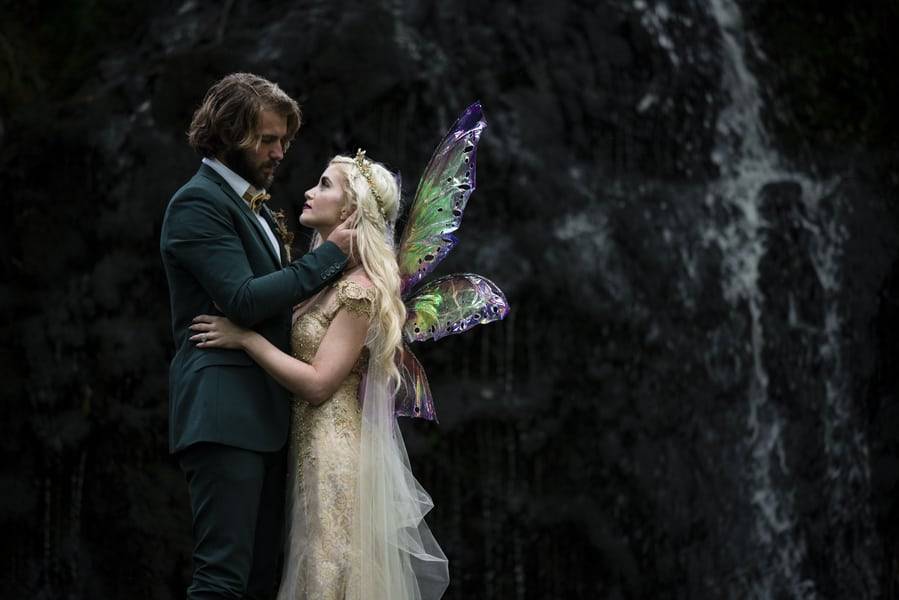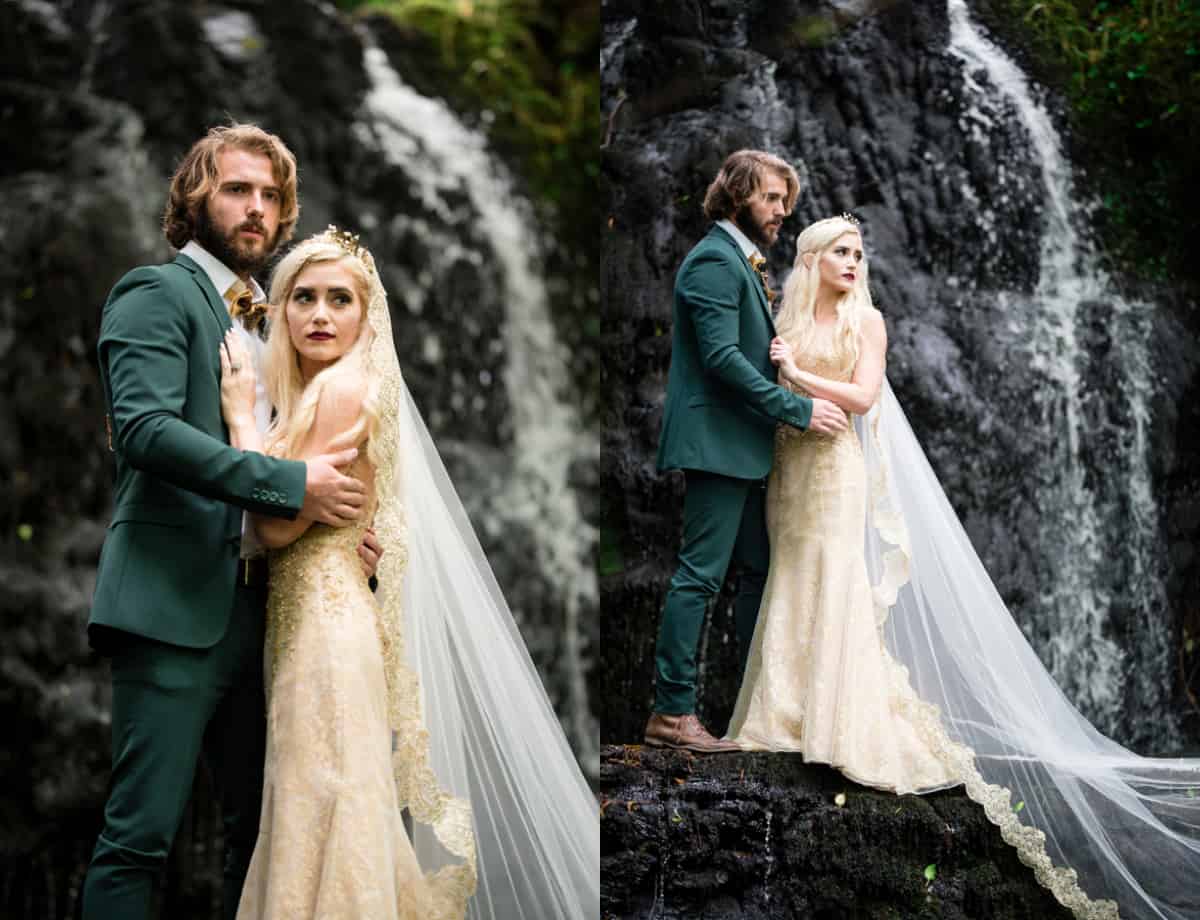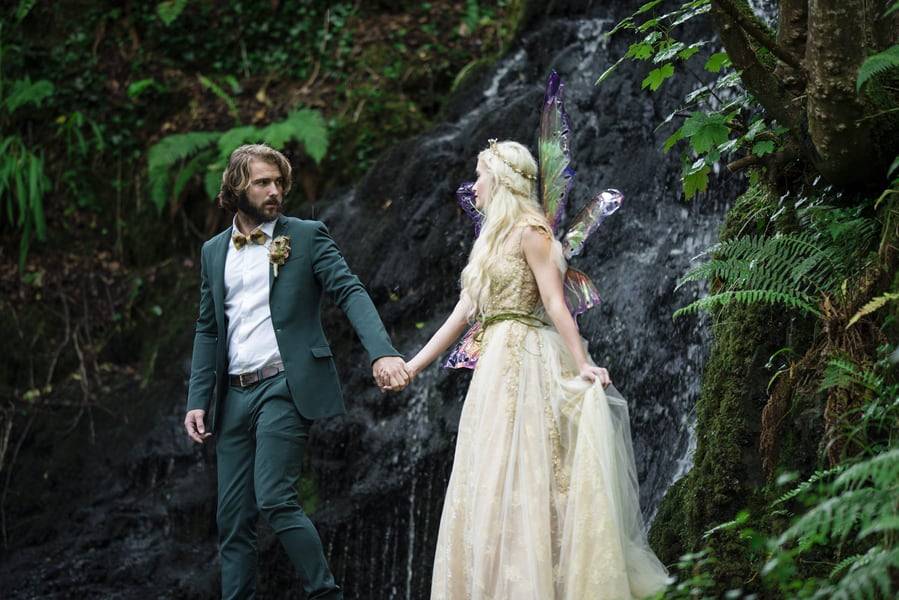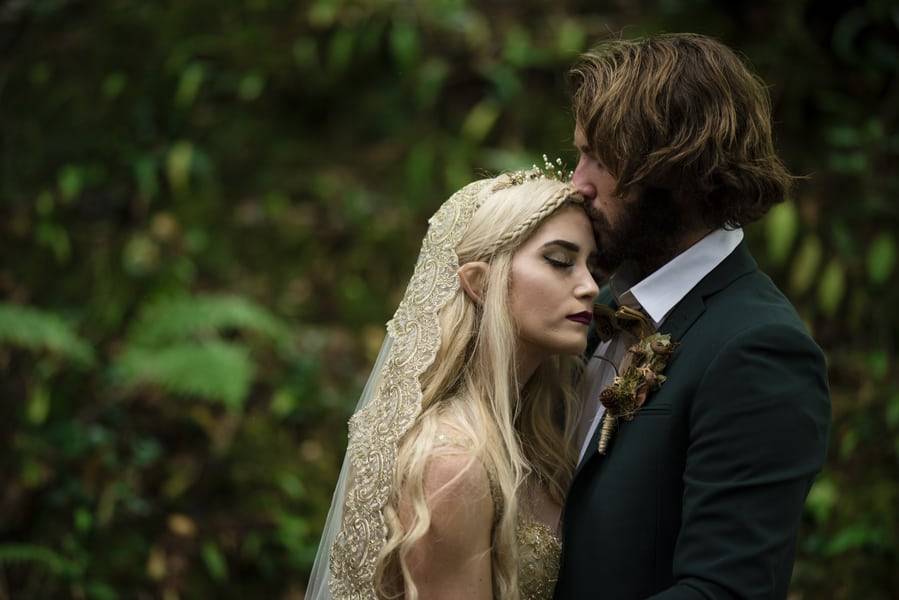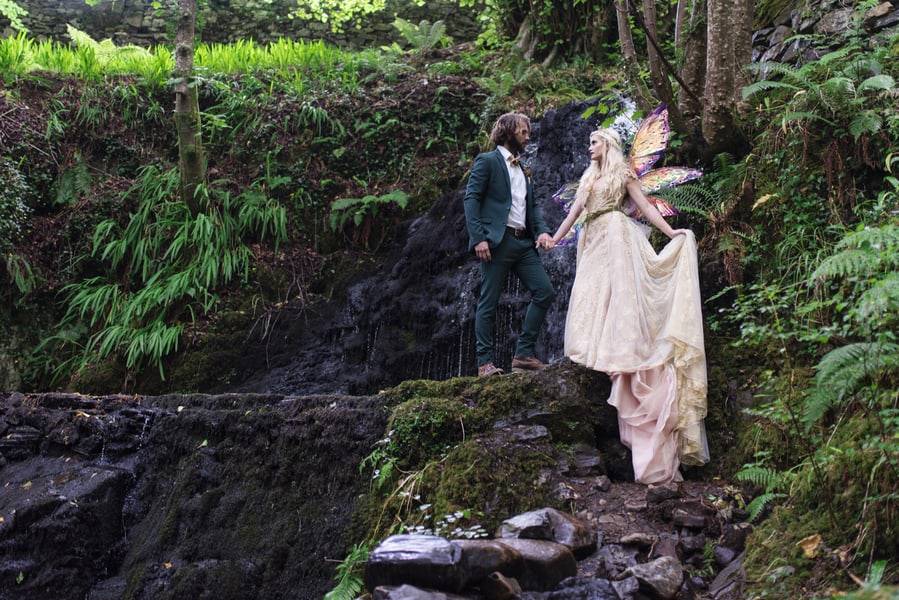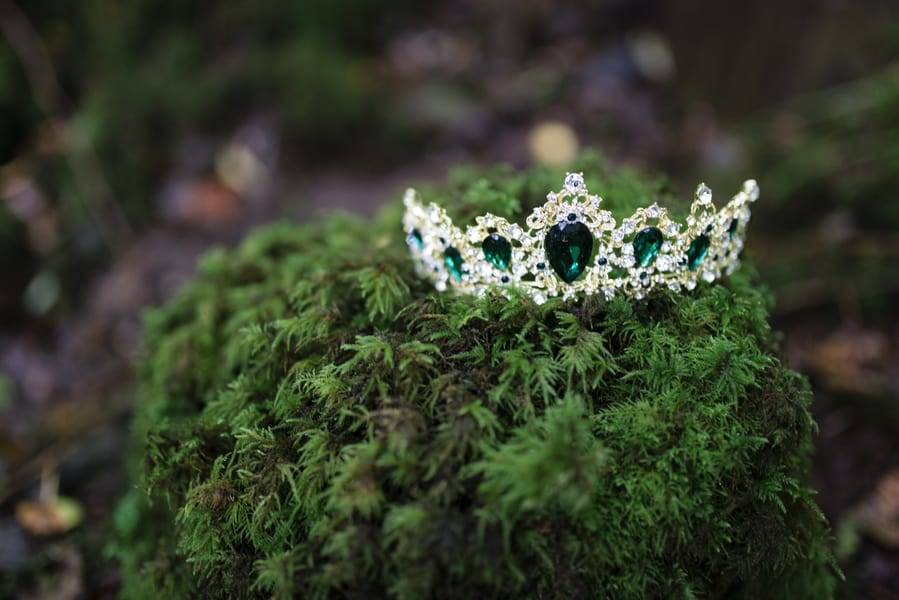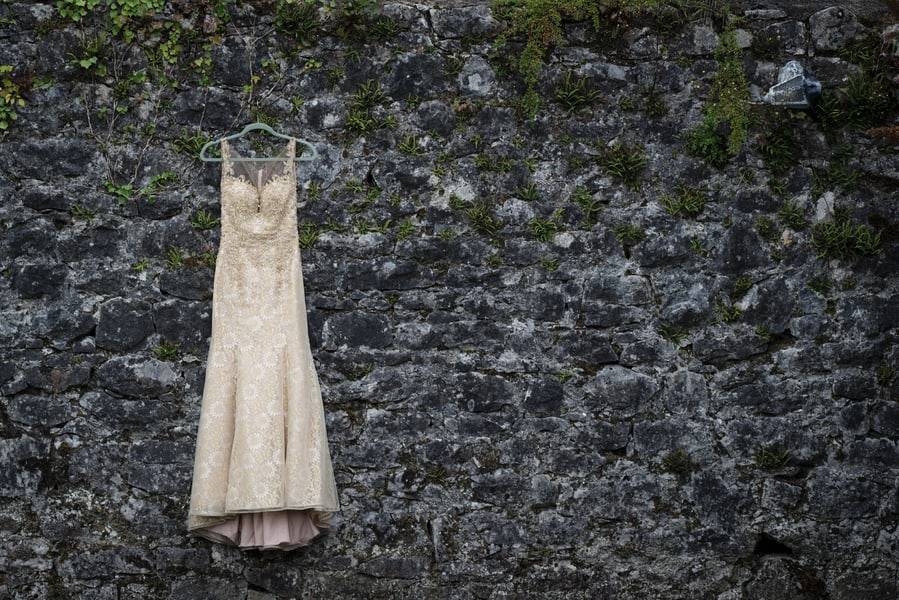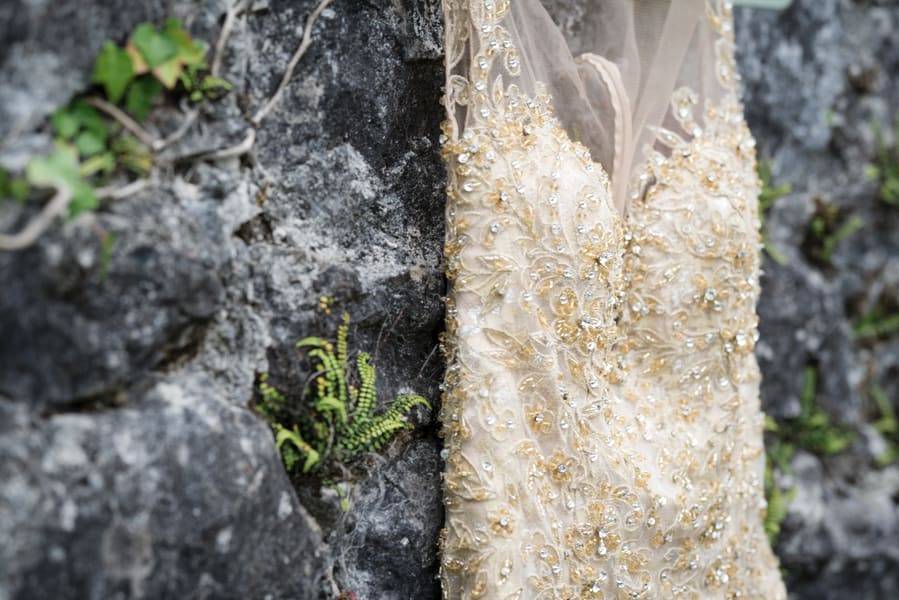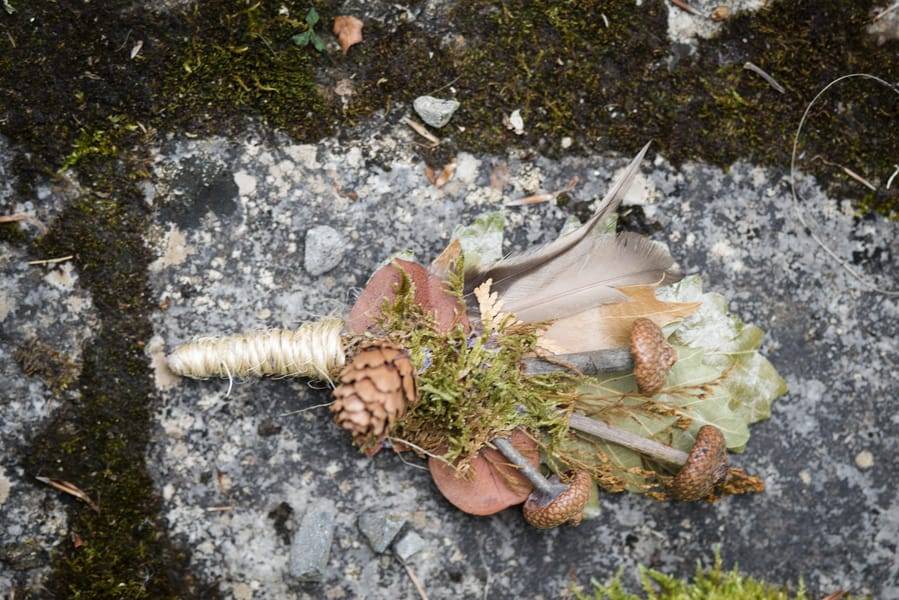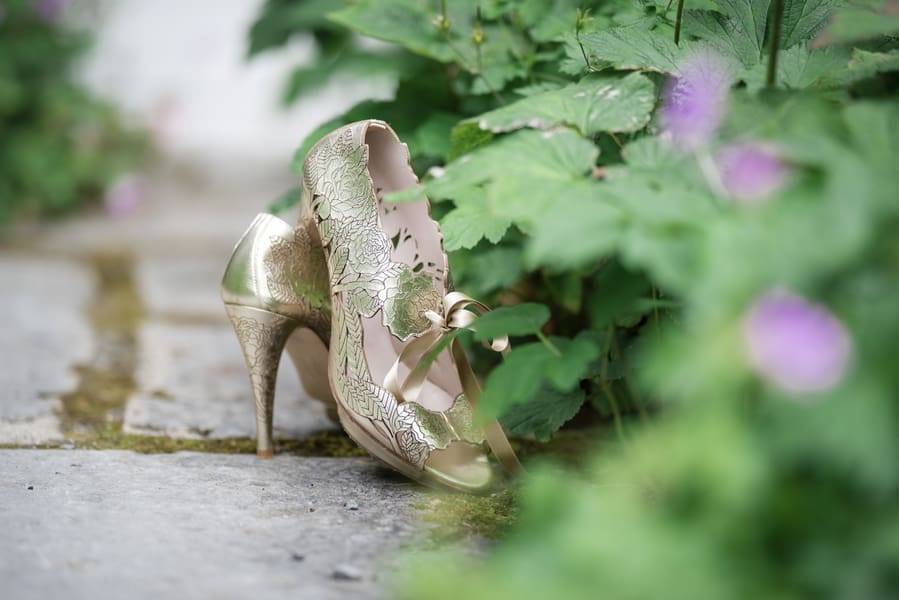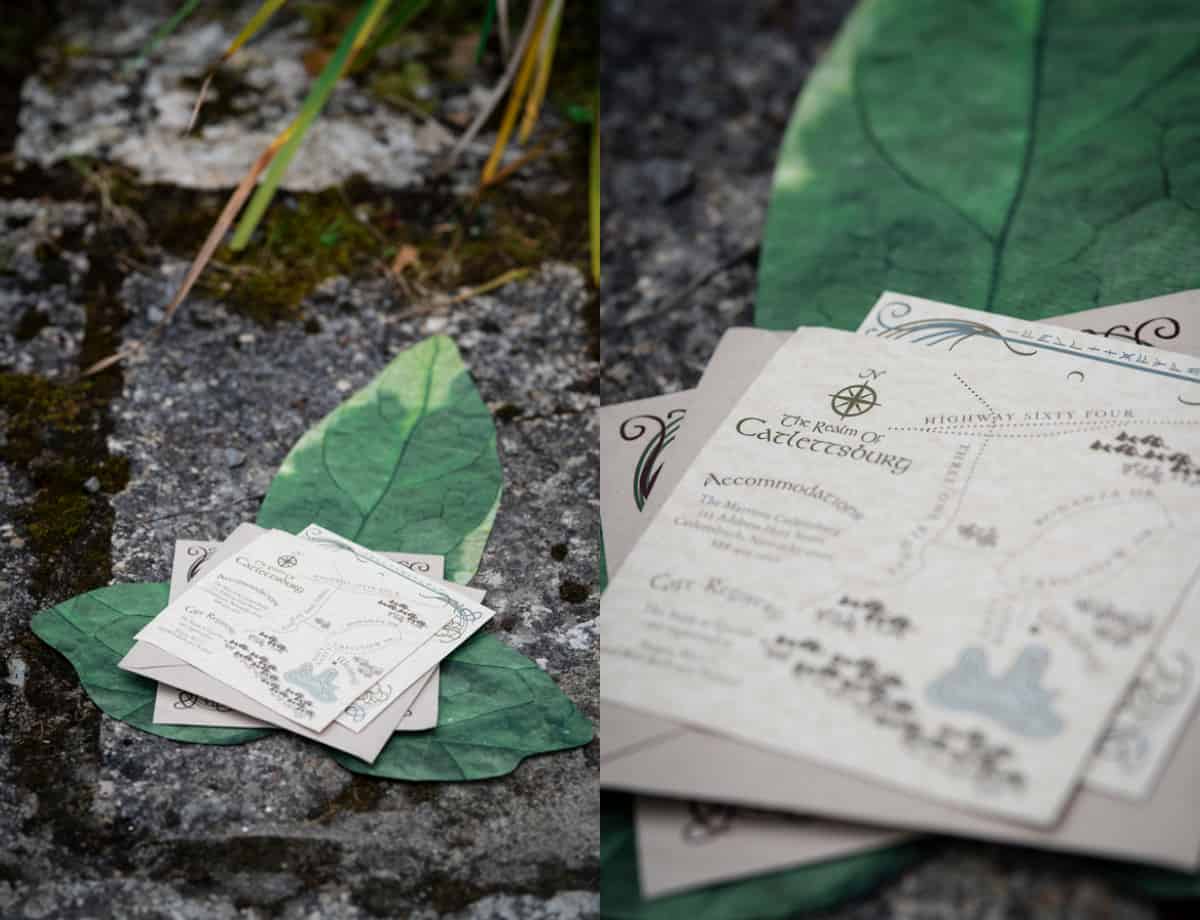 Take this Advice
As a recent bride and as a wedding photographer, the best advise I have is to follow your heart. Your wedding day is all about celebrating your love for each other. If you decide that eloping to a forest in Ireland in the rain is best for you, then do it! If having a huge party with your entire family is what you want, do it! Just stick to what will make you happiest. It's easy to get caught up in the wedding planning and lose sight of your wedding vision, don't let that happen. Don't get caught up on little details either. It's easy to get stuck on things like, what color of envelopes for invitations you need to get, but those aren't the things that you or any of your guests will think about years from now. ~Kristin Raynor/Photographer
About the Photographer
Hello! I am located in the little beach town of Cambria, California. I travel all over, given the chance! I love adventure elopements and intimate weddings. However, honestly I just really love LOVE. I love getting to know my clients and celebrating with them on their special day, while capturing beautiful moments and true emotion. I am very good at what I do because I take the time to get to know each and every one of my clients. I feel strongly that you should be absolutely comfortable with your wedding photographer, because I am the person you will see ALOT of on your wedding day. I will be next to you in the dressing room (probably helping lace your corset, because honestly, who knows how to do that??), I will be the person making sure you have a special moment to yourselves once you are man and wife (I will probably sneak a photo here and there, but you still have that time to love on each other), and I will probably tear up over your vows (Because I care a ton about you). You can reach me through my website! Please reach out to me. I love grabbing coffee and chatting about weddings. Let's be friends and create beautiful photos out of your wedding day.
Vendors
Event Venue: Connemara National Park
Event Designer: Savannah Kate Korgan
Other: The House of Flynn
Second Shooter: Kristin Raynor Photography