As a blogger, I try not to use certain words too often because when you do, they lose meaning to the reader. At the top of my list are "love", "insanely talented", and "must-see". Well, here's the post where I blow all that away and use all three.
The insanely talented Linda of Call Me Cupcake created this must-see, jaw-droppingly gorgeous dessert table vignette that I immediately fell in love with as soon as I saw it (see, I'm so enthusiastic I used all three in the opening sentence!). Perfect for any white wedding but especially lovely during this frosty time of year, the white-on-white look is so incredibly clean and crisp but is given layers of dimension through the use of different textures and off-white tones. The cake is a true stunner, incorporating a lace motif that is melting my heart. Enjoy, and thank you Linda for letting me share your amazing shots with our readers!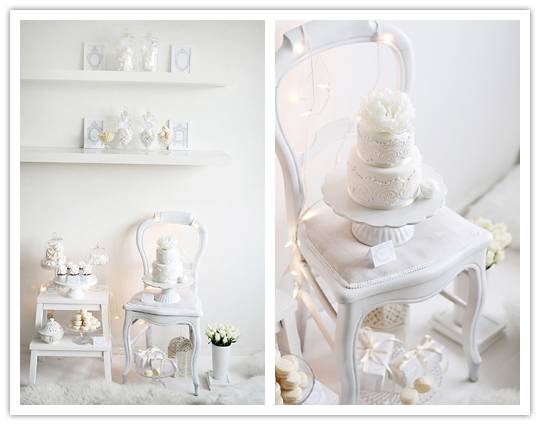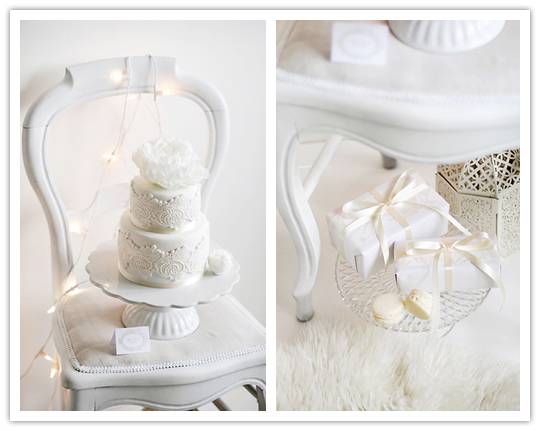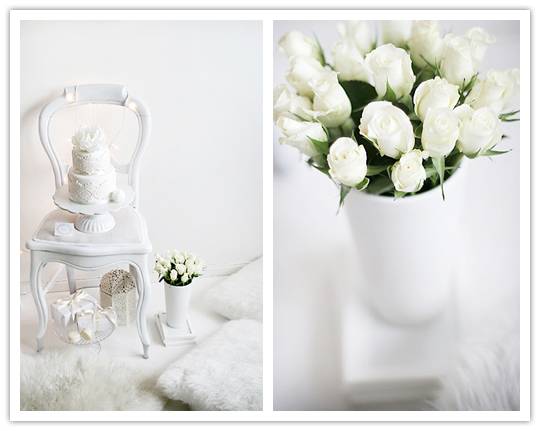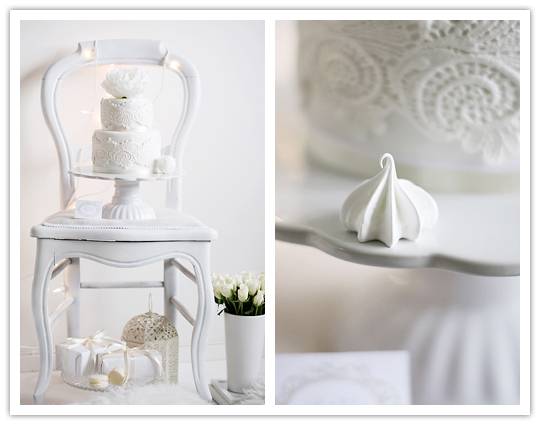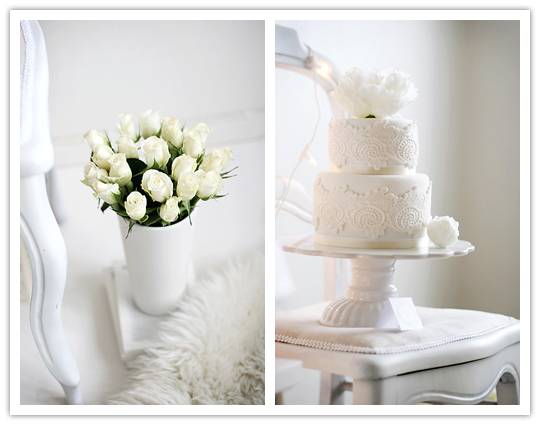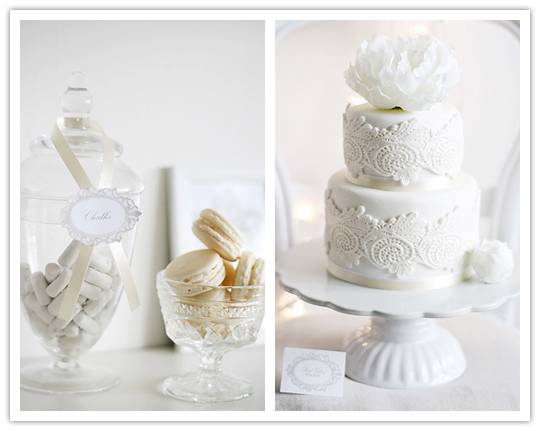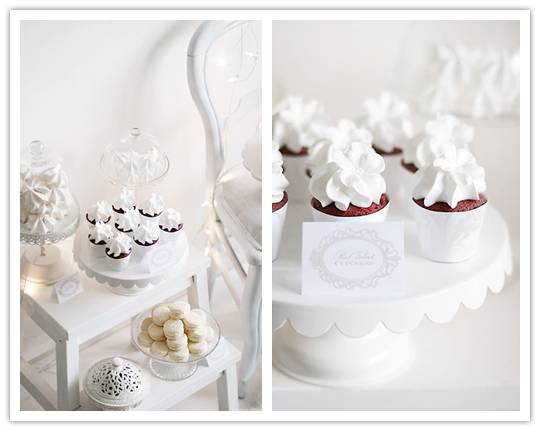 Images from Call Me Cupcake.