Do you need a little inspiration to help you order the perfect Valentine's Day wedding cake? If so, this post is perfect for you. We've gathered some of our absolute favorite Valentine's Day wedding cakes – let them serve as inspiration to you as you choose your own beautiful cake!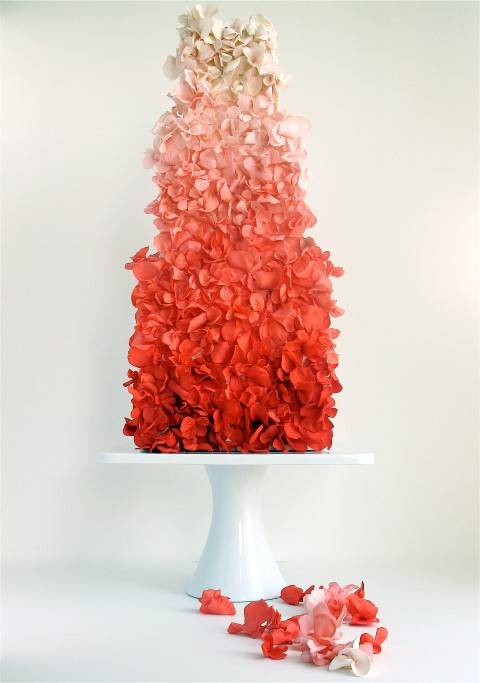 We absolutely love this beautiful ombre wedding cake, which looks like it's completely covered in flower petals. It's perfect for a Valentine's Day wedding, and would work perfectly whether the wedding was formal or casual.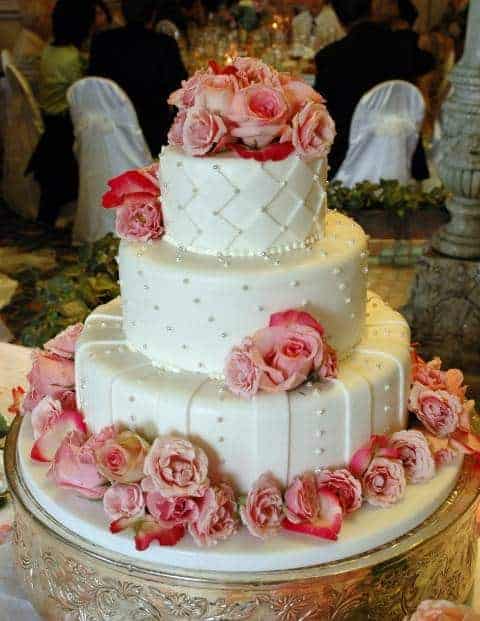 This gorgeous 3-tier round cake features patterned fondant and beautiful pink and red rose embellishments. It's classic and simple, but breathtakingly beautiful.
There is something very folk-art about this cake that appeals to us. It features three tiers, and the top two tears are octagonal in shape while the bottom is round. It's embellished in beautiful hearts and the traditional pink, red and white colors of Valentine's Day.
We also adore this Asian-inspired Valentine's Day wedding cake, which features three tiers done in a rich red color and embellished with gold hearts and lines. It's absolutely beautiful and sure to impress guests.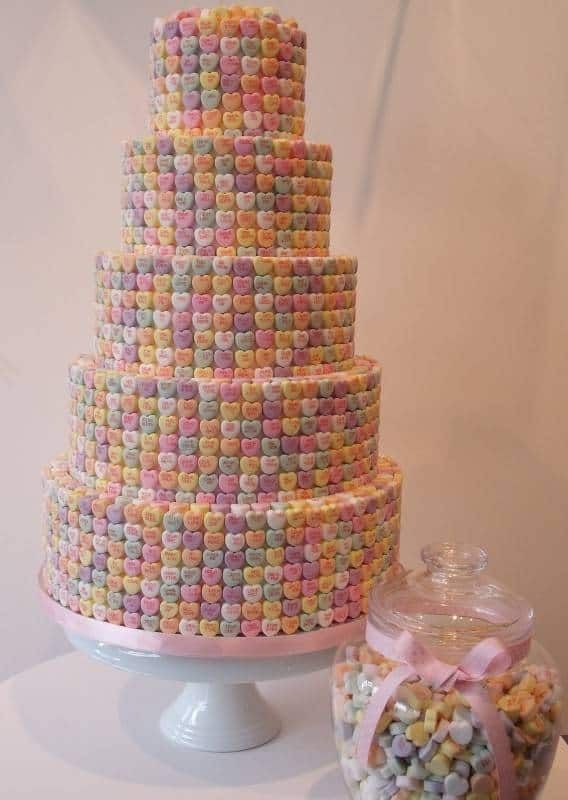 Valentine's Day just isn't Valentine's Day without those cute little conversation hearts, and this wedding cake is absolutely covered with them. This 5-tier round cake is everything Valentine's Day and really beautiful!
If pink is your color, then this cake is certainly the way to go. This ombre Valentine's Day cake features tons of beautiful ruffles on the bottom two layers, which contrast well with the smooth top layer. We also love the rose embellishments on top.
These are just a few of the beautiful Valentine's Day cake options open to you. Which one do you love the most? Leave a comment below and let us know!