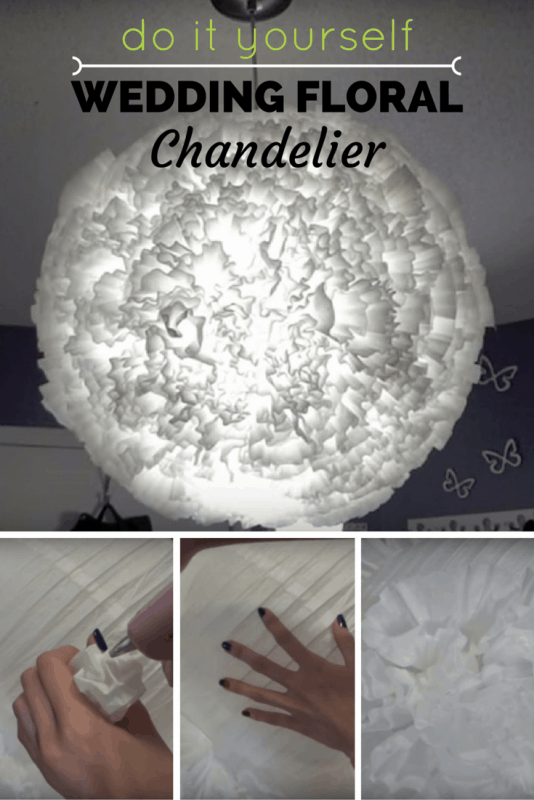 A flower table arrangement is a common decoration for a wedding reception. Yes, it is simple and elegant, however if you want to be unique and creative for one of the most important days of your life, you might as well try this DIY floral chandelier. But in this tutorial, we are not using real or fake flowers, we are going to use coffee filters which are cheap and lovely substitute to flowers. Quick, easy-to-follow and inexpensive project which can add beauty and elegance to your reception without hassle.
What you need:
2 packs of coffee filters

Glue gun and glue sticks

Paper lantern (white)
Unfold your paper lantern, this will serve as the base of your chandelier. Grab one paper filter and squeeze it so it looks like a flower. Then, flip it over and flatten the base a bit so it will be easy to apply glue. Apply hot glue on the base of the paper filter.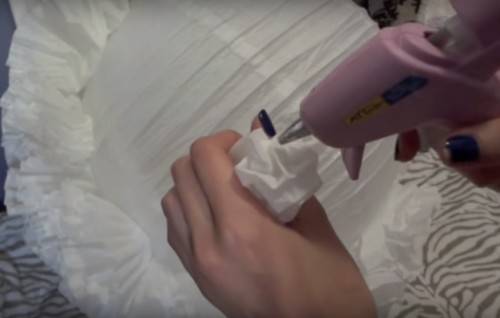 Stick it on the paper lantern keeping it in shape. Repeat steps 1 and 2 until the entire paper lantern is covered with coffee filters except the lower and upper part.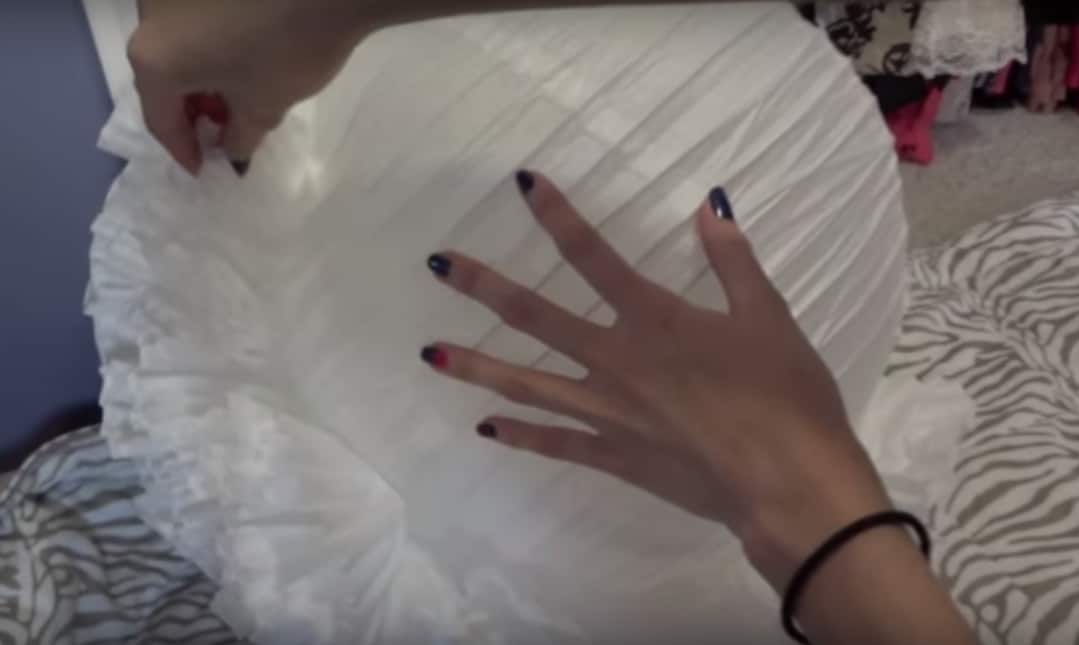 Make sure to place the filters not too close and not too far from each other. It may take you a couple of hours to finish this. If you covered the entire lantern, you can mess up with the shape of the filters to give your chandelier an edgy look. As mentioned, the top part is excepted as the layering on this section would be different. What you are going to do is to fold the filter in half and apply glue on the bottom part near where the curve shows. Place it on the lantern with the curved side up. Cover the entire top section.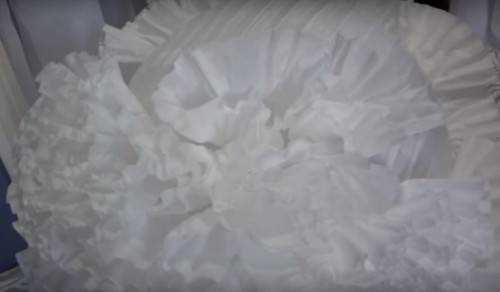 And you are done! Hang and illuminate it!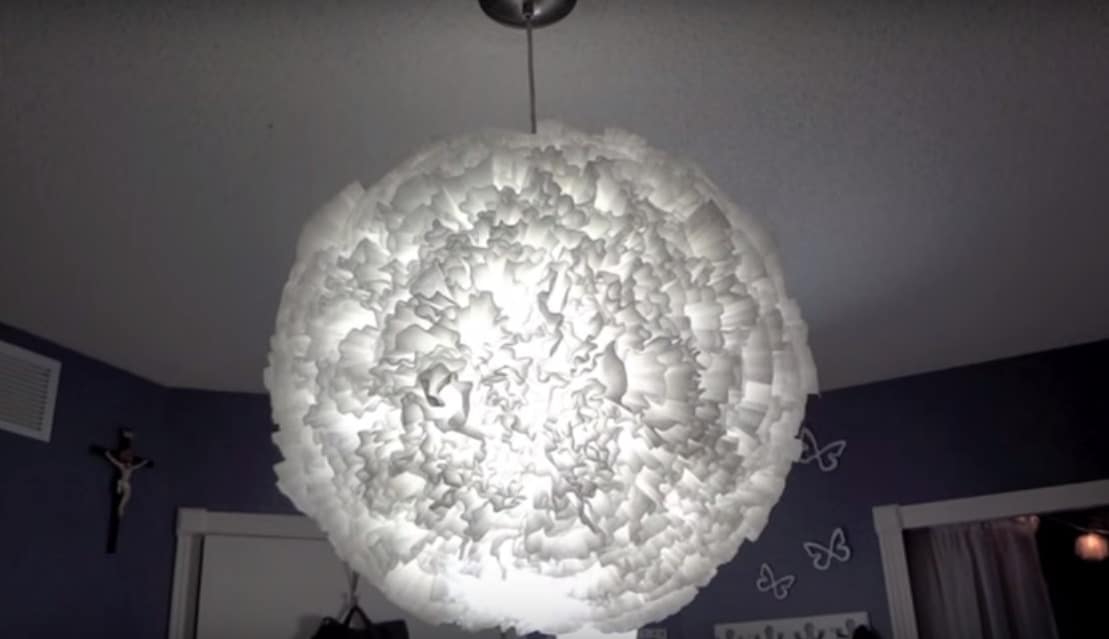 Watch How it is Done
Save All the Steps Above using this Bookmarklet