Ah, Jackie and Jarrett, the two old souls who proved to us that even old things in life can be beautiful too. Who would ever thought that hundreds of piled old file cabinets can be a great background for a photo shoot? Yes, in a farm in Atlanta is a wall of file cabinets with its drawers used as flower planters. Such a great way to recycle and beautify old things! Unsettled on just a single context, they also had some shots in an old brick house, feigning their own old classic movie. What's so great is that their neutral and basic colored outfits were perfectly blended with their backgrounds! We are thrilled for both of you, Jackie and Jarrett. May you both find the love, laughter, and happiness that only partners in life share.
Click image to enlarge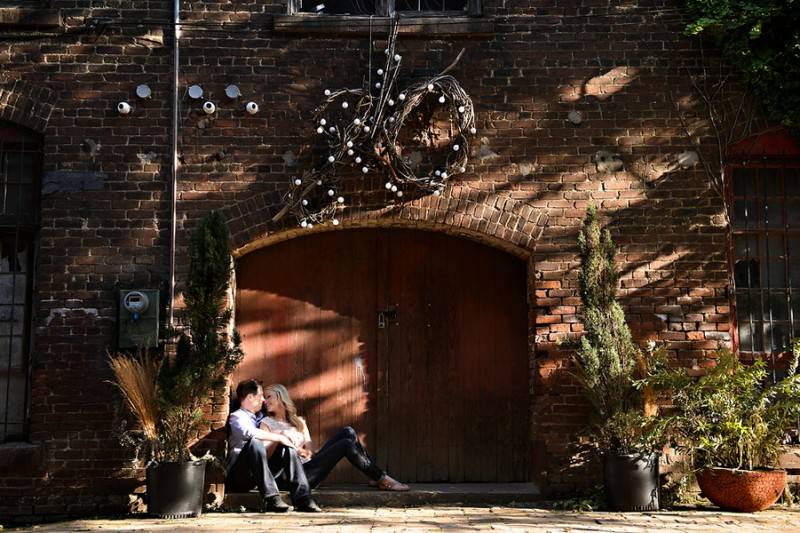 Like. Click to Vote
>
The Engagement Shoot
I wanted to make sure that the pictures were of US – so often you'll see shoots where the people look scripted and forced, often making the end result look unnatural. Both my fiance and I are typically behind the lens of a camera, so for us to be the subjects was slightly nerve-racking. We just kept thinking about being as natural as possible and focusing on us – we always smile and laugh when we're together, and I think our photographer did a great job of capturing our true personalities and how much we adore each other.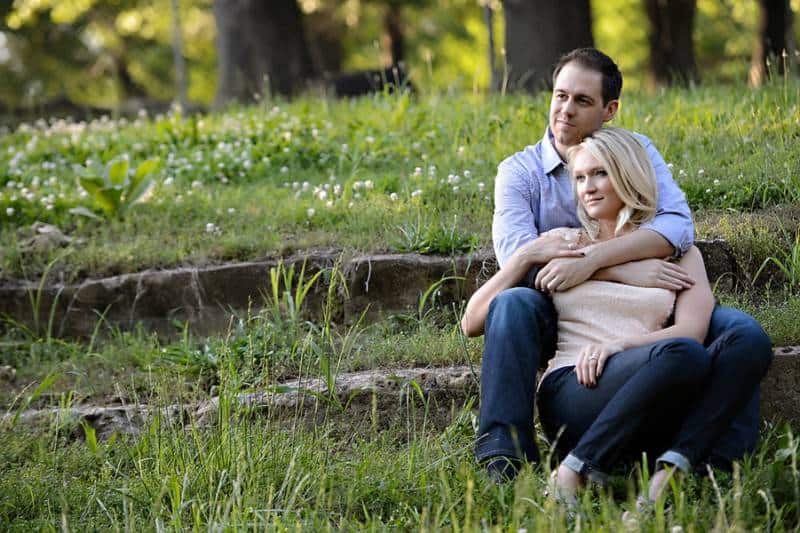 The Location
Living in Atlanta, there are a few staple locations to do photo shoots. We knew we wanted to break the mold and do something completely different. I had been to The Goat Farm before, but hadn't thought of it as a place for a photo shoot. When our photographer suggested we check it out, we were completely on board! We loved the old warehouse feel, with the exposed brick and unique nuances throughout the entire location (wall of old file cabinets – so random but completely awesome!). We also got lucky to catch a train passing by while we were there, and got a few amazing shots in front of it. And the weather and lighting couldn't have been more perfect!
The Outfits
Picking outfits for the shoot was actually a huge challenge for me! My wardrobe consists of mostly black & white / grey-scale outfits, which I was told should be avoided in shoots. I wanted to make sure that I wasn't wearing something that I didn't like and would regret down the road ("why did I wear that?!? I hated it!"), so finding a few things that were still "me" that didn't involve my standard black outfit was a bit tricky! What I ended up with was perfect and I was really happy with the looks. We went with a more casual first look, and then a slightly dressier one. And of course my hubby had a super easy time putting together his looks – he always looks so handsome 🙂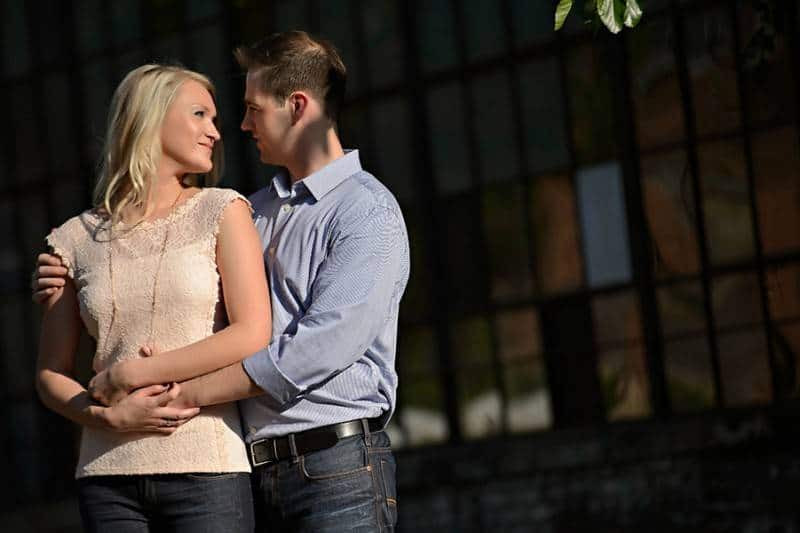 A Hint For the Wedding Day
The thing most similar from the e-session to the wedding was the location that we chose – our reception venue is also an old factory and has a very unique different feel, which we love! So the environment is definitely the same between both days. Other than that, it was just a lot of love and lots of fun that kept the days similar!
On Posing for the Shoot
The first 15-20 minutes are always going to be awkward, and I think that's normal anytime you're doing something you're not used to. However, our photographer was absolutely amazing at making us feel comfortable and helping us get the best shots possible by guiding our movement (when necessary) and then also letting us just hang out and be us for a bit. With all of the wedding planning constantly on our minds, the shoot was actually a chance for my fiance and me to spend some quality time together just talking, laughing, holding hands and being silly romantic, which was such a welcoming break at that point in the planning process! When the focus was on us and being as normal as possible, the pictures spoke for themselves and turned out beautifully.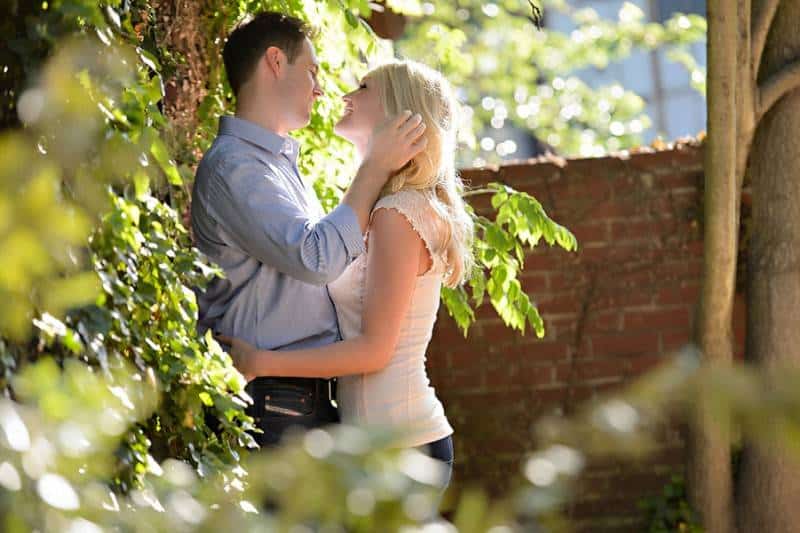 About Our Wedding
Our wedding was absolutely amazing – I wish I could go back and re-live every second of it! The wedding was held in Atlanta, and we were so fortunate to have had so many of our friends and family from around the world (literally) attend our special day! Our ceremony was held at the Catholic Cathedral of Christ the King, and our reception was at the King Plow Arts Center.
Our approximately 200 wedding guests were greeted with glasses of champagne upon entry to the cocktail hour, and snacked on amazing apps. Food is very important to us, so having the best caterer in Atlanta was key for our reception. Dinner was served family style and we had a huge dessert display for everyone to enjoy. The night consisted of lots of dancing, time in the photo booth, and pure wedded bliss! We are so thankful to have had such an amazing photographer and videographer to capture the entire day for us – these memories will be cherished for a lifetime!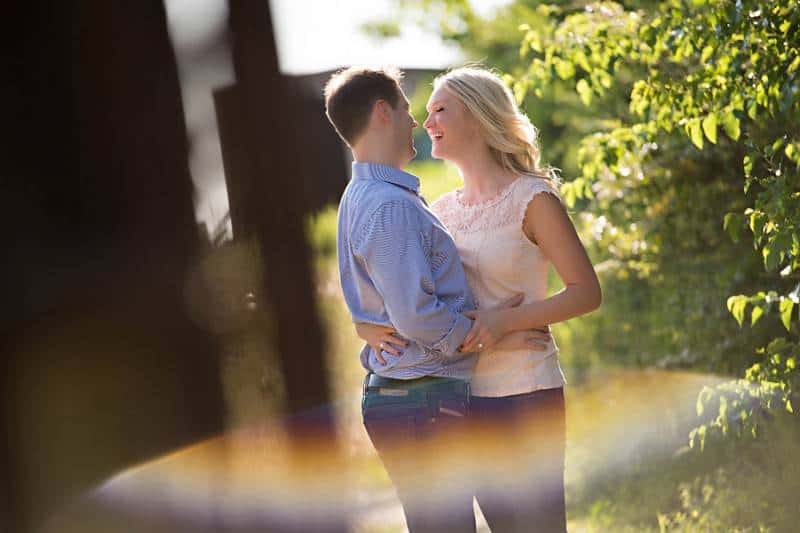 VENDORS
Photographer:  Browne Photography
Event Venue: The Goat Farm