Click image to enlarge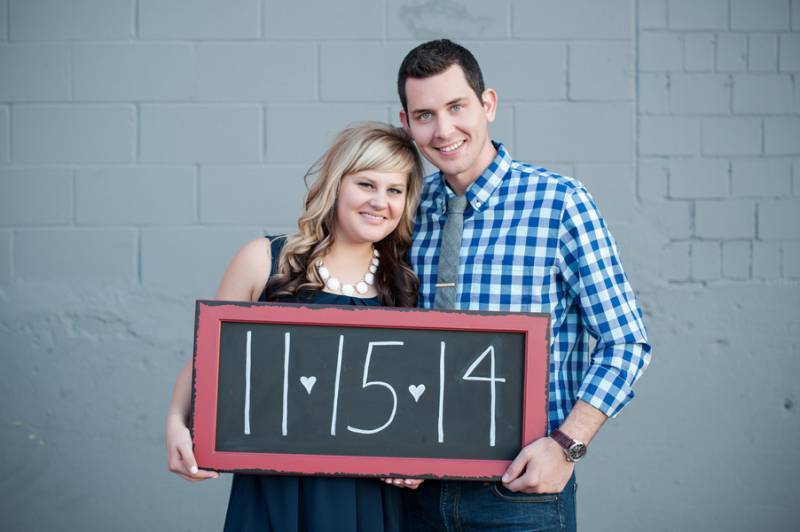 Like. Click to Vote
>
How's that for a contrast – highways + parks. A place made for machines + a place made to celebrate nature. For this adorable couple's engagement shoot, their photographer had them pose by towering highways and laid-back state parks. Completely polar opposite settings but I like the personality it brought to the whole album. Belated congratulations too Erin and TJ!
Photographer:
I had met Erin at our consultation (I'm shooting their wedding in November!) but hadn't met TJ until a few minutes before our shoot. After about five minutes of shooting with them, you can tell immediately how in love they are; that their interaction with each other is completely genuine. They know how to make each other laugh and smile, and that all is so refreshing.
There's so much photographically to choose from when shooting in downtown Cincinnati. So it of course made a tremendous option for Erin and TJ's engagement session! We first started at 'Theodore M. Berry International Friendship Park' (How's THAT for a Park name!?) along the Ohio River near Sawyer Point. As the sun got lower we found an amazing sun splashed field to shoot in, and then worked our way into downtown Cincinnati, just outside of an awesome neighborhood called Over-the-Rhine. We had beautiful light and some of my favorite images are those beneath the highways with the sun just bursting through the images. If I told a couple ahead of time, "we're going to take some pictures underneath these highways", I wouldn't blame them if they asked 'why?'. But in the moment, I knew they would turn out wonderfully.
Vendors
Photographer: Ben Elsass Photography