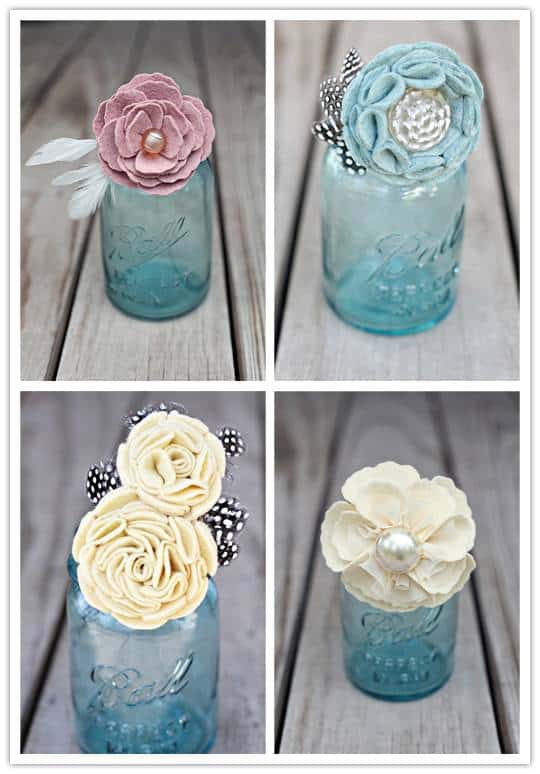 When Lisa's line, Ink and Button, first came out, it (not surprisingly) splashed all over the blogosphere. Fearing reader burn out, I bookmarked it for a later feature – but I think it's about time to bring it back on the blog rounds!
It's not hard to fawn over the adorable floral accessories in her store. The felt, combined together with different materials, creates an eclectic but sweet feel that reminds me of Anthropologie. Available as fascinators or headbands, each has its own unique charm and can be customized to suit your wedding's color palette and style. Check out the Ink and Button Etsy shop for readymades, and contact Lisa if you're looking for something special.
Images from Ink and Button.