It may be a bit of old school but a DIY rainbow paper heart garland is still a big hit these days. I guess nothing beats the classic symbol of love – heart. Paper heart garland is such a simple project to do but its impact is undeniable. Another great thing about this project is that you can create different sizes of the hearts depending on what you want to achieve. Read on how to add more hearts and love to your special day.
What you need:
Scissors

Stapler

Colored papers

Rope or string
Take one colored paper and cut it into strips about ½ or 1 inch wide. Make about 5 strips.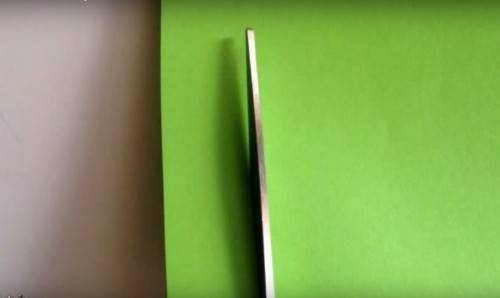 Take one strip and cut it in half. Take two strips and cut it a bit longer than the shortest.
Now, it is time to arrange the strips. Get the two long strips together. Place the shorter one in front and the other one at the back. Place the shortest in front and the other one at the back. 
Staple it at the bottom to secure them in place.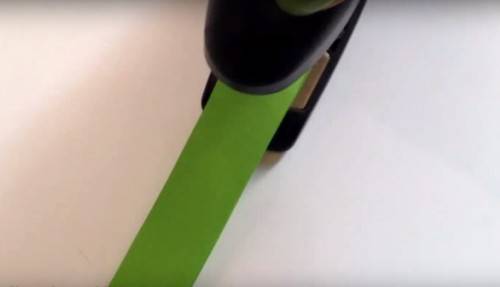 Separate them at the middle. Start folding the two shortest and hold them with your fingers. Do this with the other 2 strips. Lastly, fold the longest. Staple at the end to close the heart. Repeat the steps with other colored papers. Make about 7 hearts.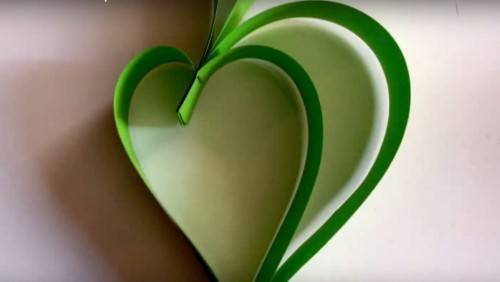 Grab a string or rope and place it on the heart. Use tape to attach the string on the paper heart. Do this with the other hearts. You may arrange the hearts before placing the string and attaching it.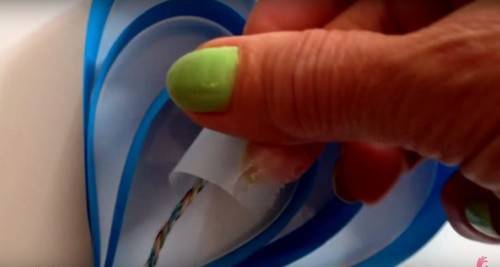 And you are done! The last thing you need to do is to hang it up.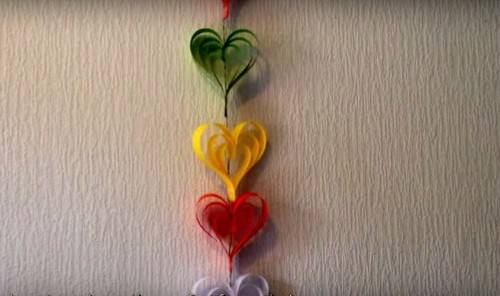 Watch How it is Done
Save All the Steps Above Using this Bookmarklet