Courtney Dolloff is one half of the design duo behind Seamless Creative, who blogs bits of inspiration daily on design work life. She is also currently in the process of planning her own wedding and designing a soon-to-be available line of wedding stationery, which she documents on a second blog, head vs. heart.
As a bride-to-be myself, the Inspired Bride is one my of daily reads, so I'm very excited to be here today! I am in the thick of wedding planning, with less than six months to go, so right about now my head is spinning with ideas.
One of the more fun decisions I'm in the process of making right now is choosing a head piece. I pretty much know what I want—some sort of flowery head piece sans veil, with a fun pop of color. You'd think since I'm getting that specific it wouldn't be tough to find something that fits the bill. But one of the downfalls about being so connected to the online world while planning a wedding is that there's a constant stream of new things to see, which leads—in my case, anyway—to second guessing. There are just so many great options out there. Here are a few of my latest finds: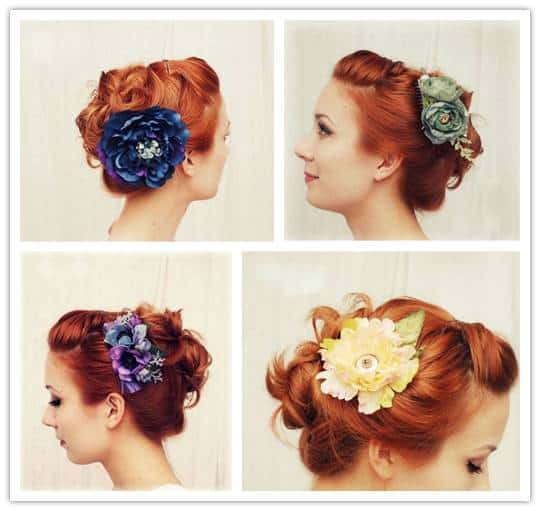 Garden of Whimsy makes these beautifully romantic pieces that almost have a woodland vibe to them. I love the subtle colors in each piece.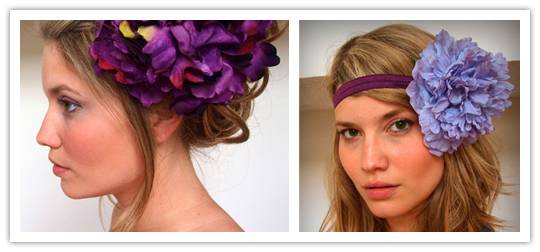 Mandizzle's pieces are whimsical and a bit over the top. They definitely make a statement.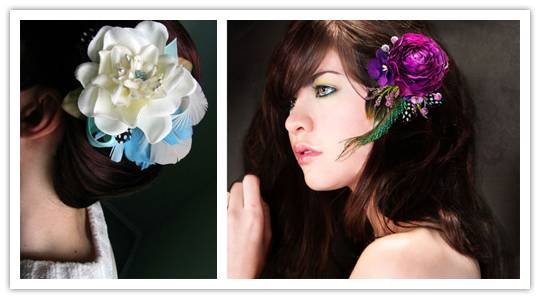 A lot of Smitten's pieces have a little more of an edge to them. They're probably a little too "evening" for my wedding but I love them nonetheless.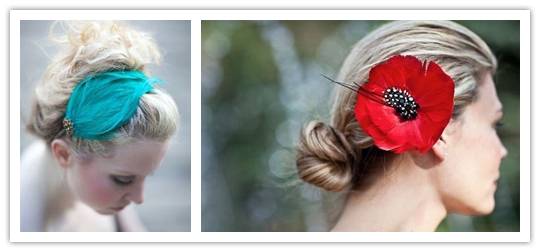 The pieces in Bethany Lorelle's shop that I love the most are those that make a singular, bold statement, like those turquoise feathers I can't stop staring at.
Any other resources I should know about? I'd love to hear about them.
Thanks so much for having me Maddy!