If you aren't the traditional couple, and don't plan to have a traditional wedding, then you're going to need an alternative for the traditional topper. There are a lot of great ideas, and the following ones may help you choose the best one for your own cake.
Stars
Whether you're doing a themed wedding or not, stars are a beautiful cake topper. They can be created in your wedding colors and to coordinate perfectly with your cake. You can create them yourself for basically nothing, using skewers and painted cardstock that has been marked with templates and cut out.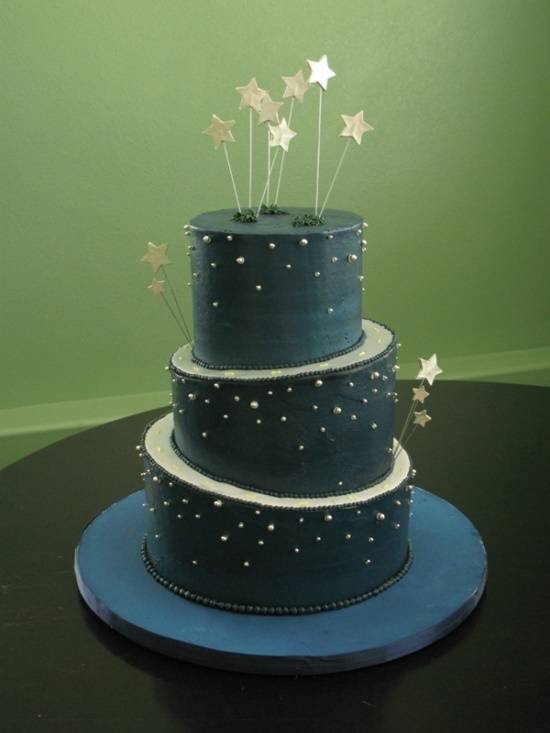 Funny Cake Toppers
If you and your future spouse are generally funny people with an excellent sense of humor, then you might want to go with a funny cake topper. There are a variety of poses, from the bride dragging the groom to the altar to video-game themed toppers.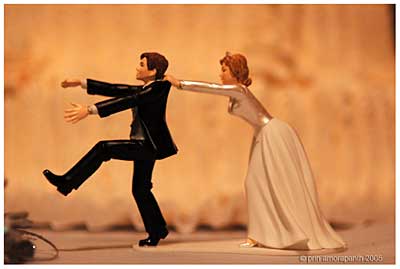 Custom Created Name Plates
You can skip the figurines altogether and go with custom-created name plates that have Mr. and Mrs. (Last Name). This is a great way to celebrate the union and it's a unique cake topper that is beautiful and fun.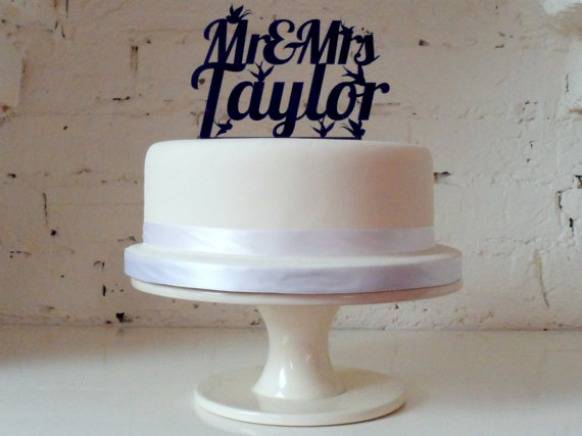 Custom Toppers
You can also choose to have your baker create a fondant or gum paste topper that goes perfectly with your theme. You'll want to talk about this well in advance to be sure your baker is going to be able to accommodate you!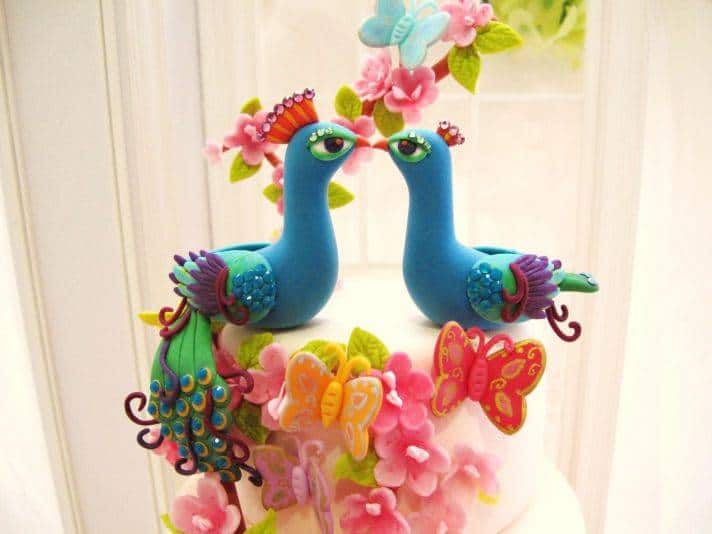 Use these ideas as inspiration as you decide the best topper for your wedding cake.