If you're looking for a beautiful wedding theme, Moroccan may be the way to go. Featuring rich colors and metallic accents with multiple patterns, a Moroccan wedding theme delights the senses and will leave your guests awestruck.
The Cake
As the centerpiece of the reception, the cake is especially important. A Moroccan wedding cake can be truly breathtaking. This outstanding example includes teal, orange and yellow intricate designs that tie together perfectly.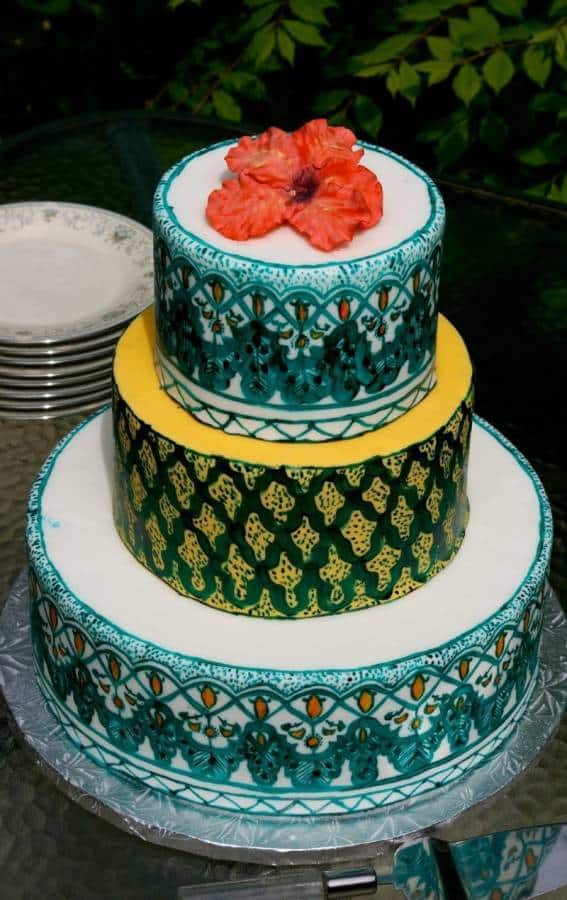 Another fantastic example of a Moroccan wedding cake is this beautiful purple and red four-tier cake that includes a Moroccan style "pillow" and "lantern." It also has plenty of rich gold, which is a must for this style.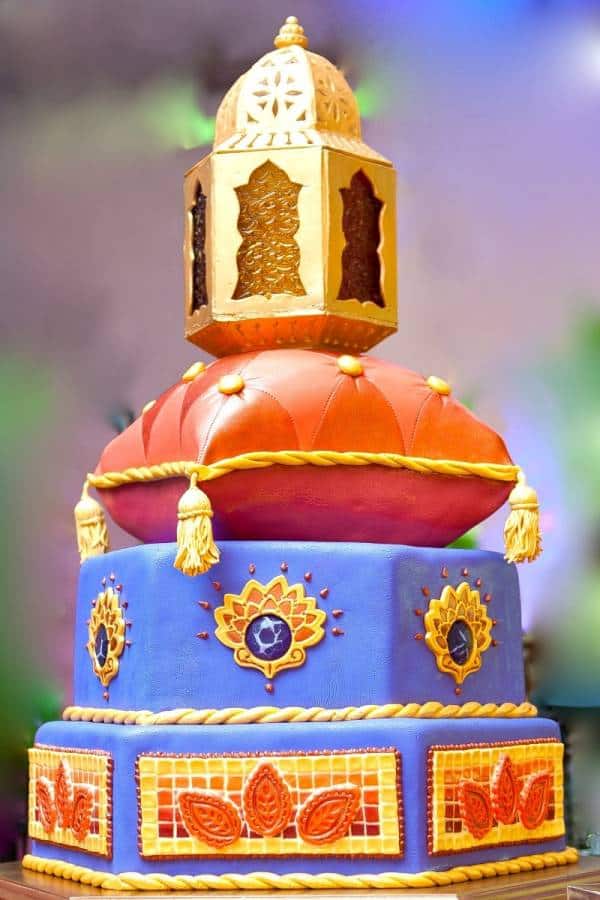 The Dress
Moroccan wedding dresses are highly embellished, intricately designed works of art. You can choose to go with the most elaborate option, including heavy beading and embroidery. This is great for winter or fall weddings when the air is cooler.
Or, you can go for a more modernized version of a Moroccan wedding dress. This bride chose a flowing, beautiful dress that is definitely modern, but the elaborate beaded touches at the waist and in the bodice are perfect for a Moroccan wedding.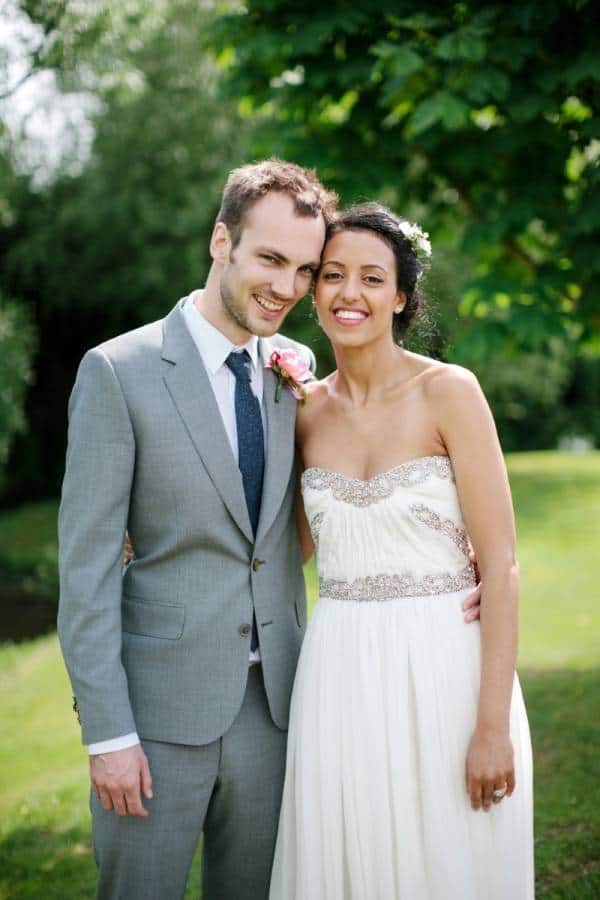 The Decor
When choosing the perfect décor for your Moroccan wedding, keep in mind these things:
A wide array of beautiful patterns.
Rich, jewel-toned colors.
Gold accents and touches.
Jeweled accents.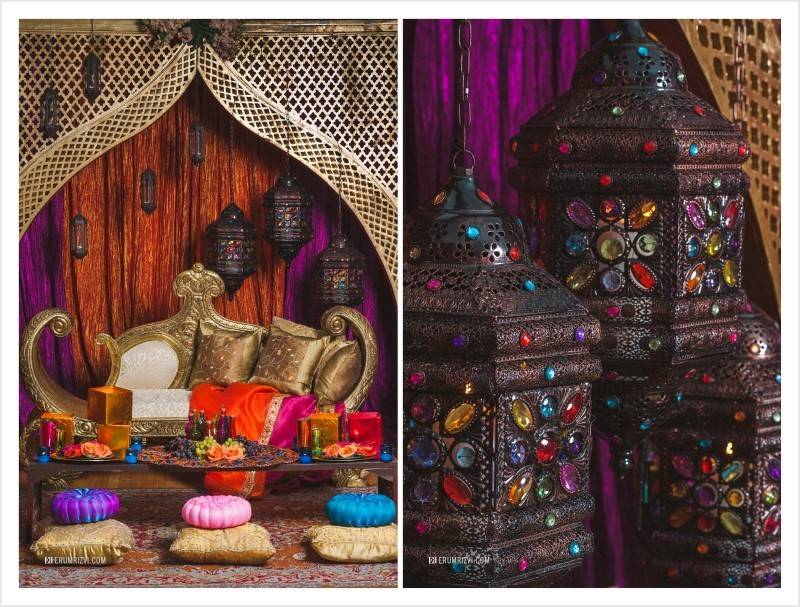 Several things are a must for a Moroccan wedding as far as décor. Beautifully embroidered or silk jewel-tone throw pillows really bring that exotic feeling to a room. Lanterns make the perfect addition, and the more elaborate they are, the better. Vivid, gorgeous colors are perfect, and with this style, you can combine all the colors you want.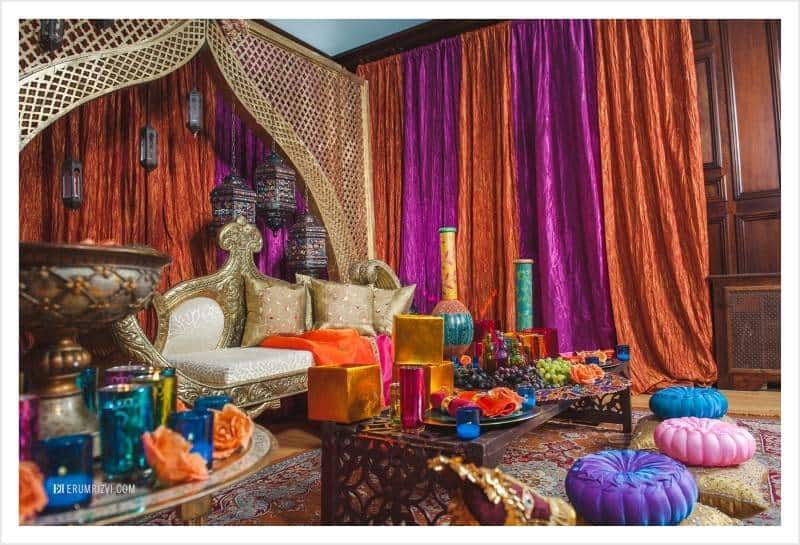 This is such a beautiful wedding theme to go with, and it gives you a lot of creative license to play around and find the perfect look!