Wedding centerpieces, including flowers, balloons and candles, bring an elegant atmosphere to reception tables. They are lovely and attractive. If you are in a budget, no worries because you can make your own centerpiece in several minutes. Today, we will make vase centerpieces using:
vases
floating candles
(fake) flowers
accent gems
submersible LED light
rhinestone ribbon
waterproof floral tape
glue gun
scissors
These centerpieces will surely stand out day or night.
First, wash the vase thoroughly. If you want to put design at the bottom of your vase, get the rhinestone ribbon. Measure it around the vase. Next, cut a strip to be placed at the bottom. You can also use ribbons, jewels or gems as substitute to rhinestone. Use glue gun to secure the rhinestone around the bottom of the vase. If you don't like using glue  gun, use a stronger glue such as Loctite Glass Glue.
Next, the flowers. Fake flowers are used in this tutorial since we want our flowers to last. However, you can use real flowers but remember they will only last for days. Grab a few stems of your chosen flowers. In order to create small bundles of flowers, remove the flowers from the stems. Then, place the one flower over the other to create a rope-like design. Secure them using waterproof tape.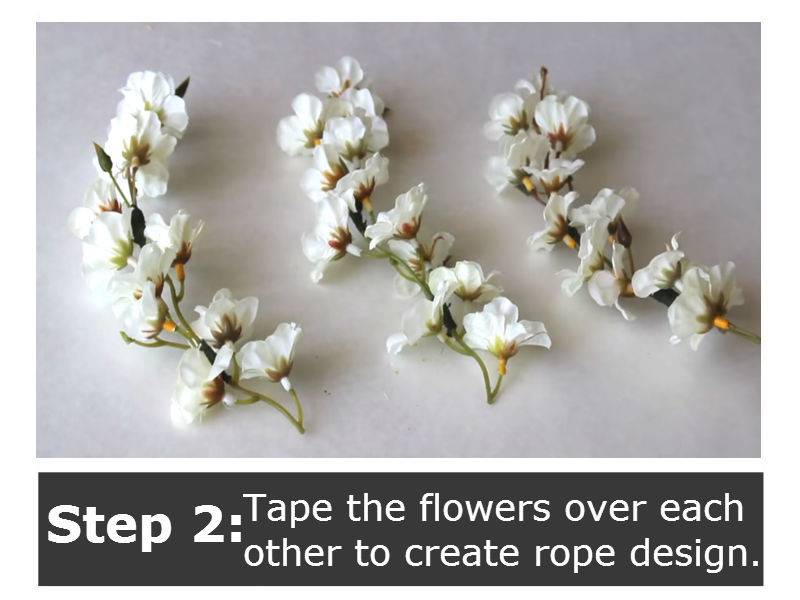 After that, get the vase and place the LED light at the bottom. Ensure your LED light is submersible meaning it can be submerged under water. If you are going to use the centerpiece for night, turn on the light, turn off if otherwise. Then, pour the accent gems. Ensure the LED light is covered well by the gems.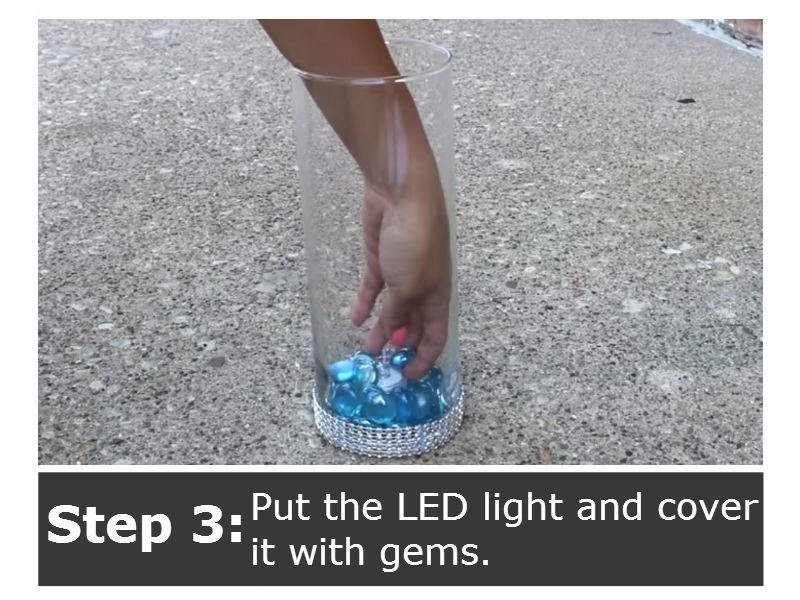 Afterwards, put the stem of flowers in the vase. Secure the flowers using the gems at the bottom because water may lift it up later. If you are satisfied with the placement of the flower, gradually pour water into the vase. Leave a one and a half inch of space from the top for  the candle.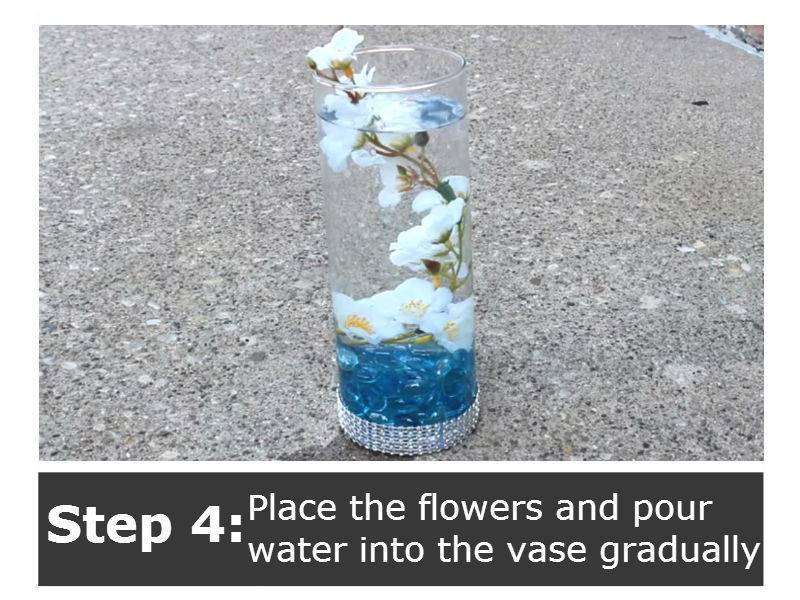 Finally, place the candle at the top. And voila! You have a stunning wedding centerpiece which could also be a great decor for your home. During the day, you can see the centerpiece as it is but when it gets dark, the candle and LED light are beautiful together.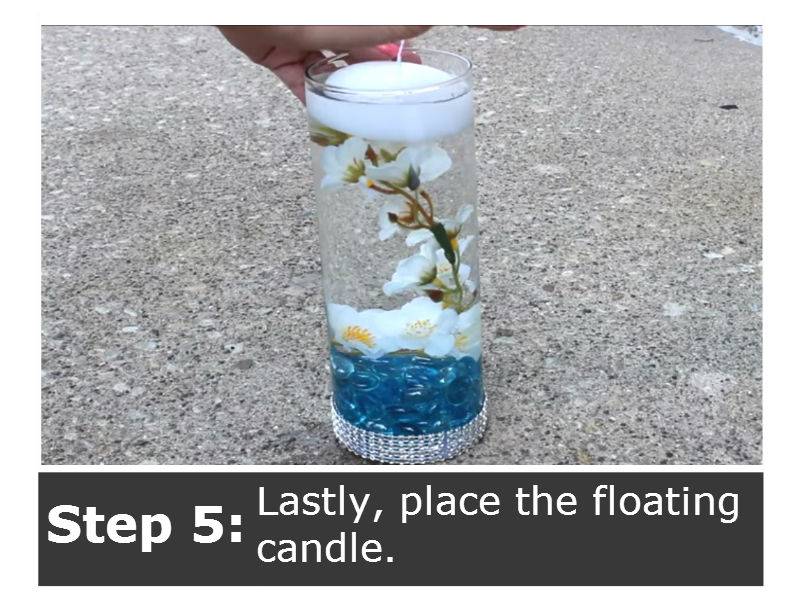 Watch How it is Done

Pin a Bookmarklet with All the Steps Above