Click image to enlarge
Like. Click to Vote
>
Meghan & Mike's engagement session in Morristown in New Jersey is a place where they first started their life as a couple so it's only fitting that they incorporate it to the pictures that will signify something new that will happen in their life – being a married couple. It's just awesome and coincidental that the place was rich with picturesque views perfect for this sweet couple. The park, the train stations, and the historic structures gave their album dimensions. Congratulations Mike & Meg!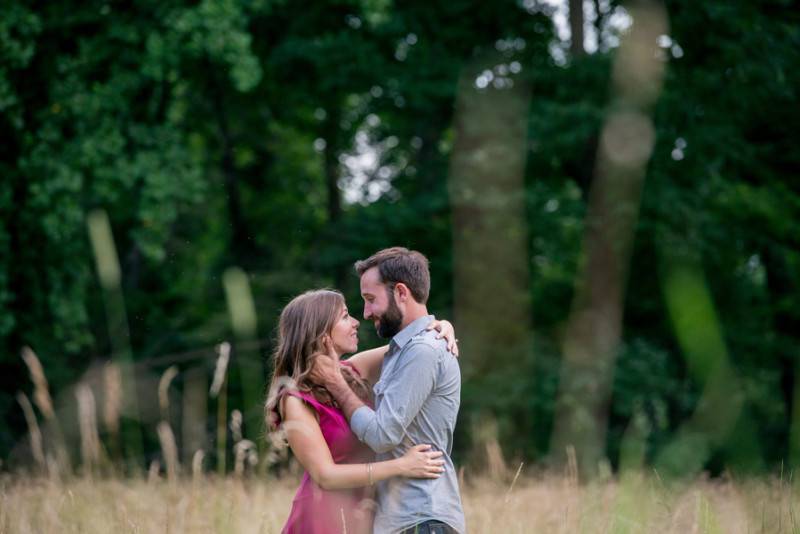 What did you want to portray in your engagement shoot?
We wanted to capture the real "us" in our photos. Nathan excels at candid shots and beautifully captured us talking, smiling, and laughing with each other. The love is palpable in the photos and that's exactly what we wanted. The emotion in them pops right out of the pictures.
Why did you choose the location?
We chose to do our engagement photo shoot in Morristown, NJ. It was the first place we lived together and we stayed there for over 5 years before moving to a new place. We have memories peppered all over the town and it was very important to commemorate our special time there. It almost as if Morristown was an extra character in our pictures.
What inspired your outfits for the engagement session?
I love bright colors, so I mainly focused on that when selecting my two dresses for the shoot. I wanted to stay away from any patterns that may look dated in a few years and kept to vibrant colors in classic cuts. Mike choose outfits that complimented my outfits and colors. It was important to me that we would pop out from our portraiture backgrounds and draw the eye to us in every photo.
How did you feel at ease with all the posed shooting?
Posed shooting is definitely something that did not feel natural to me. I'm sure Mike and Nathan would attest to me acting like a robot and taking directions too literally for the first few poses. Mike kept me chatting and laughing throughout and Nathan was great at creating a relaxed atmosphere and suggested very natural poses. I didn't want it to be over by the time we wrapped the shoot. We are both so happy we had that time to get to know Nathan and are now very much looking forward to working with him on our wedding day.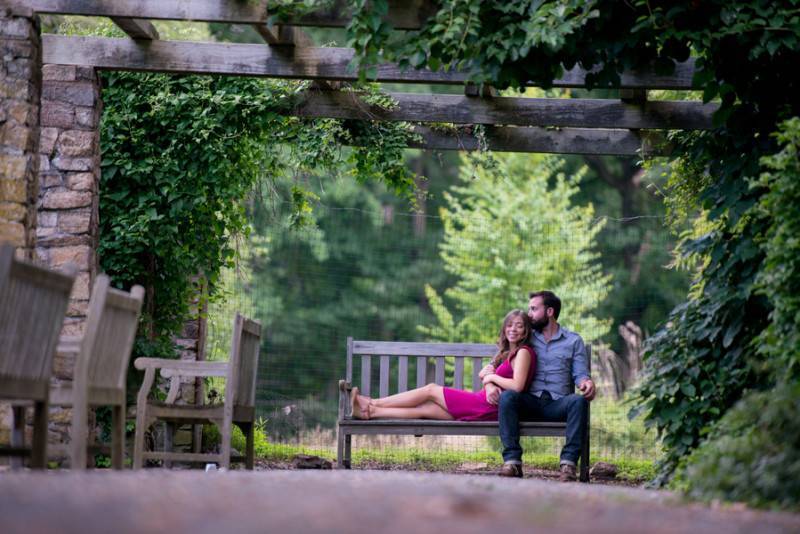 Vendors
Photographer:  Nathan Desch Photography, LLC