It's rare to see weddings that show so much creativity in unique locations that create its very own style and surpasses what we've been accustomed to. So let this styled shoot from YOUnique Events & Design be an absolute inspiration! Shot in the midst of a beautiful desert land, this Geo Rock Inspired Shoot cultivates the beauty of the mountainside and showcases hints of natural colors that capture the true radiance of copper. Enjoy every detail of this styled shoot from the marbled cake, matching macaroons and the chocolate diamonds dress and join the glorious trend of unique destination weddings. So brighten up your day by scrolling down through these snaps taken by Whispering Winds Photography!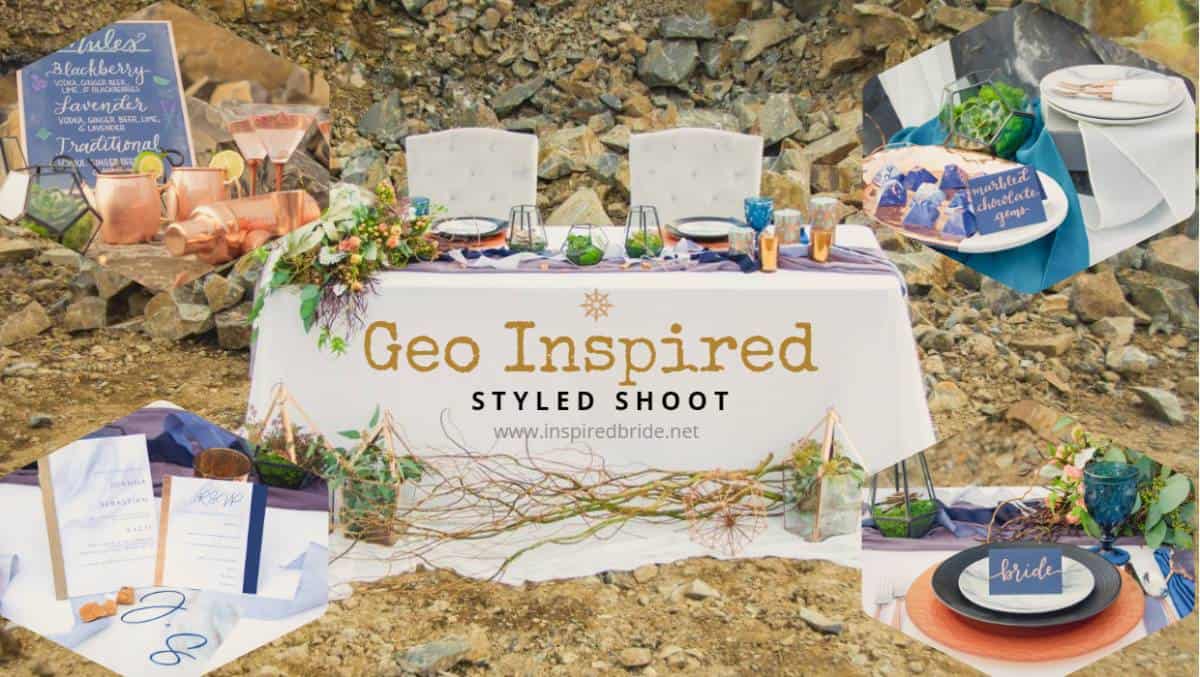 We're All About the Details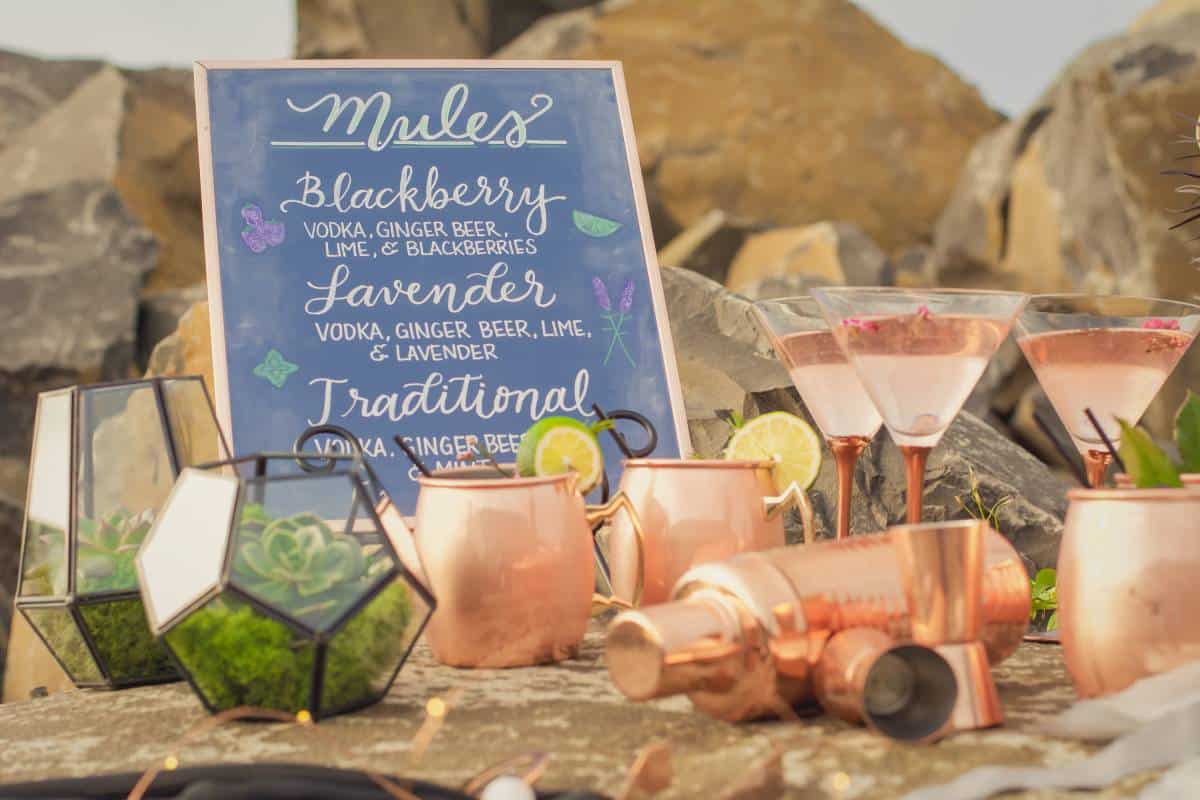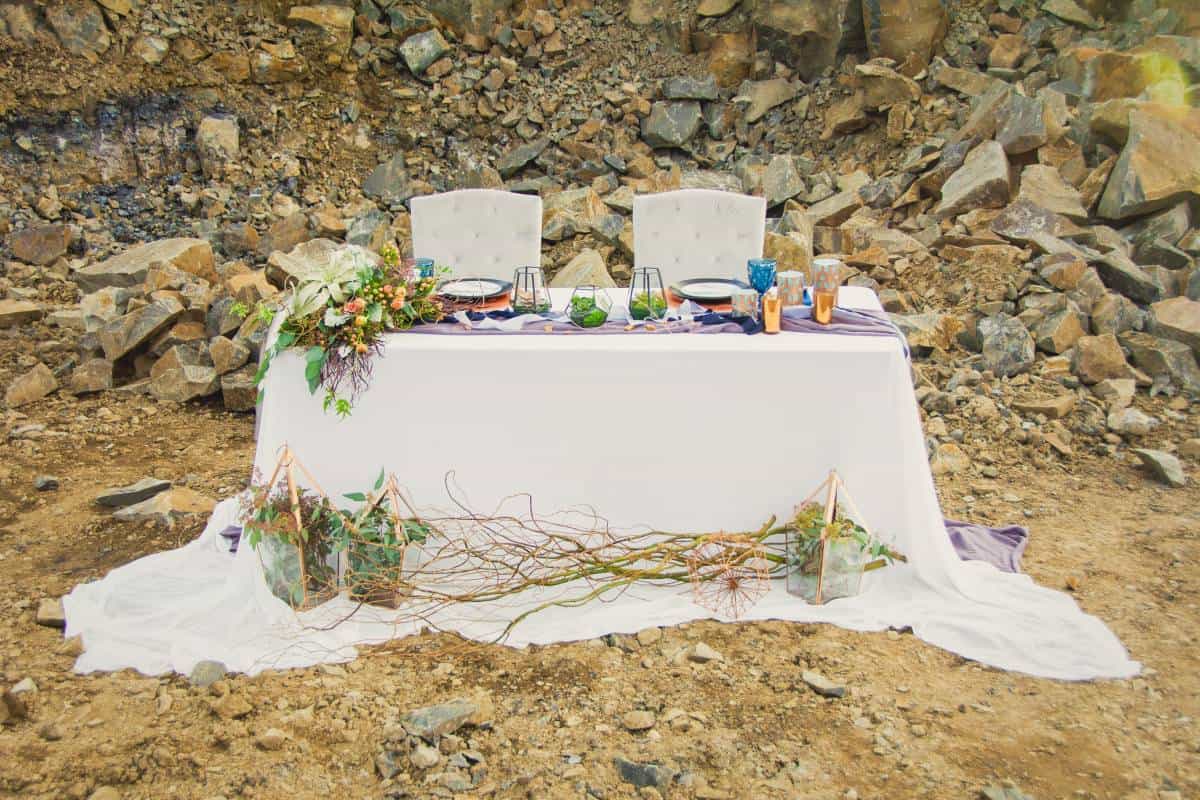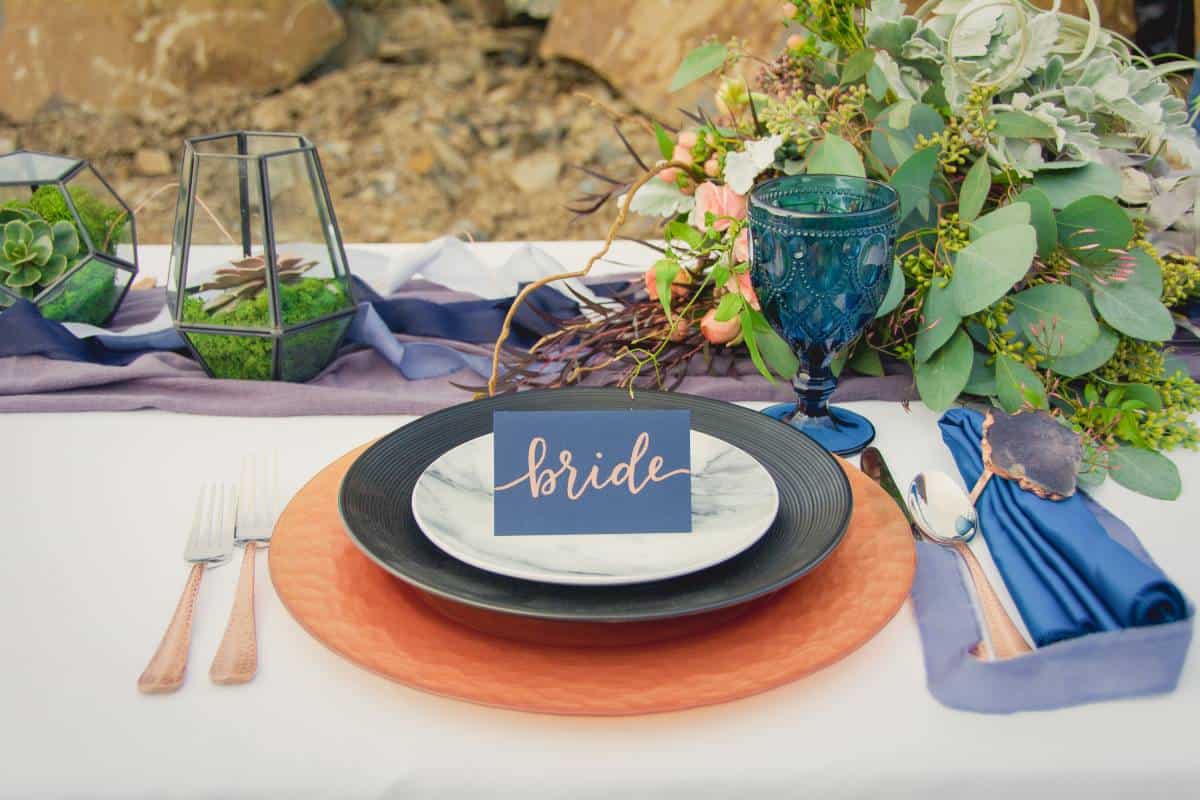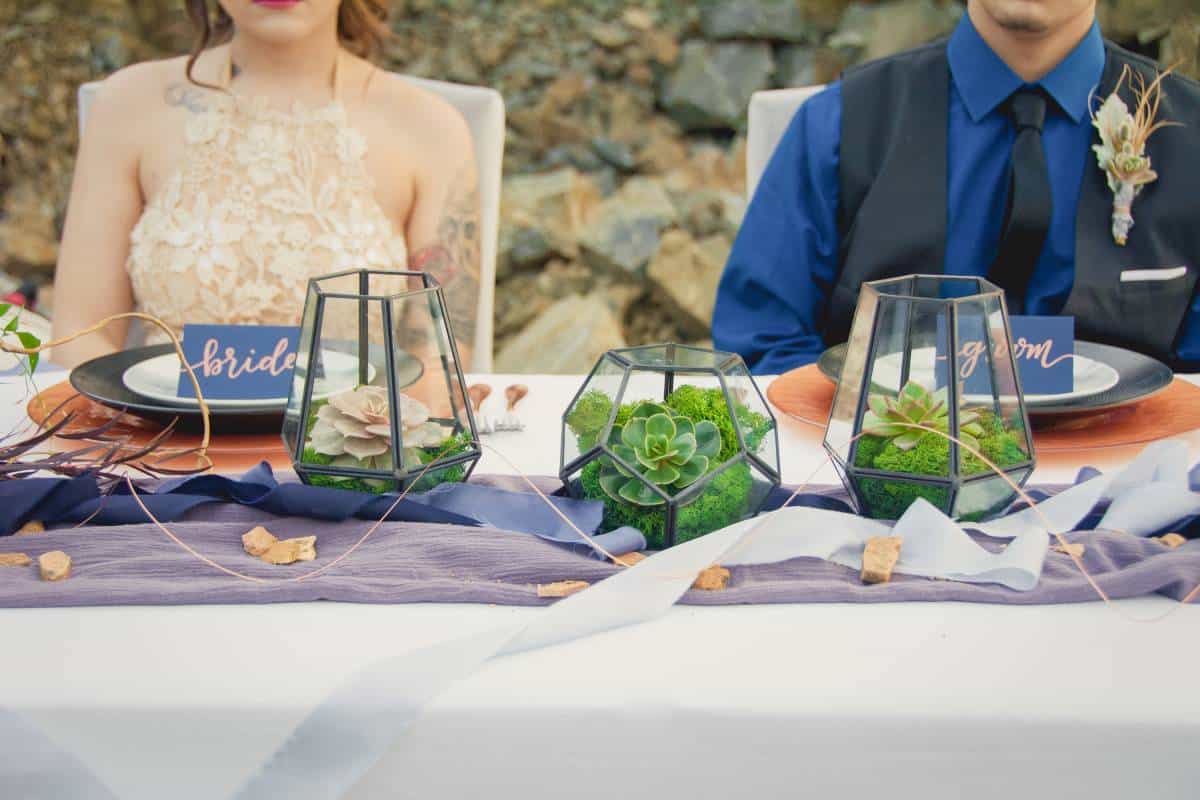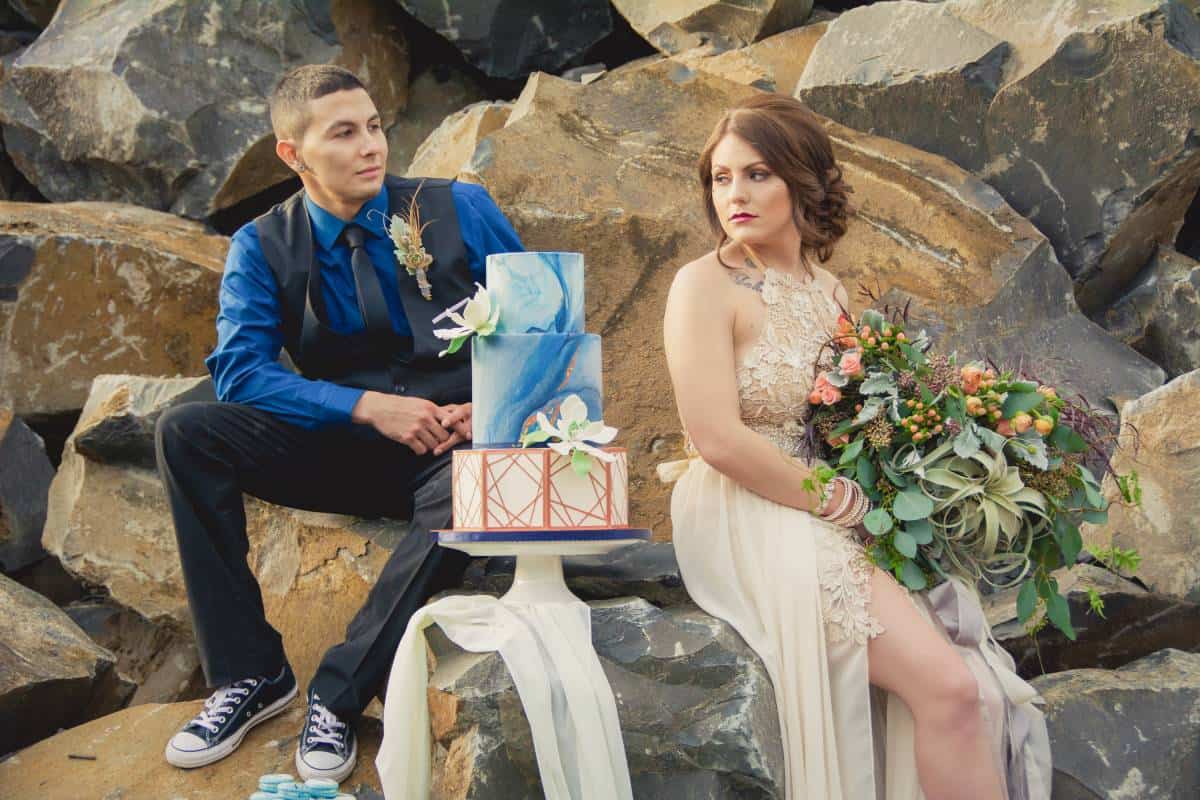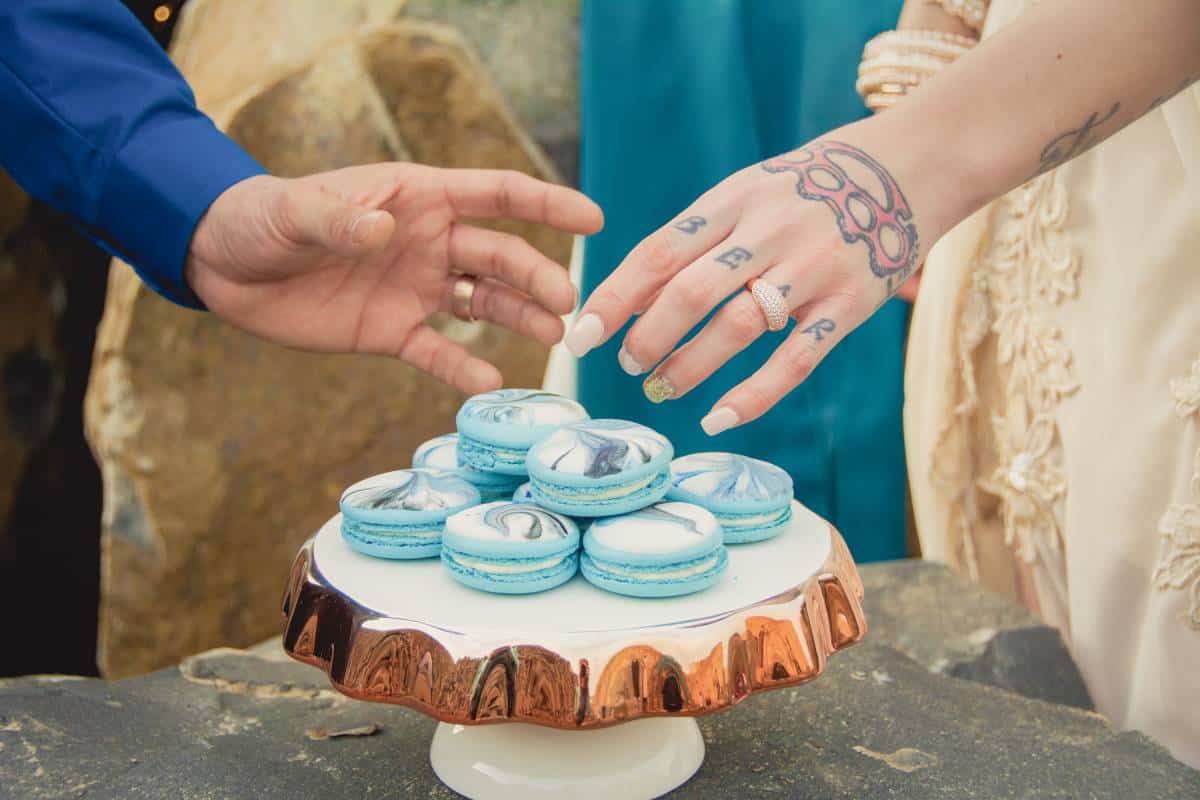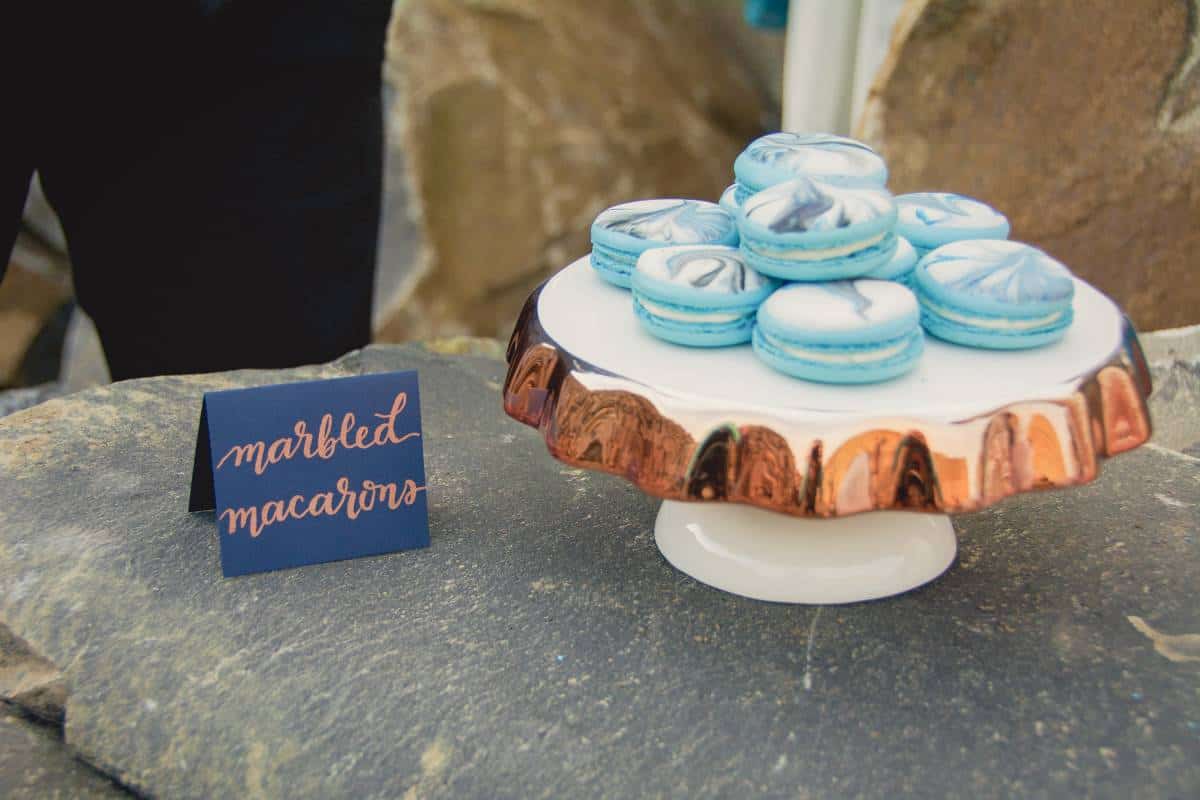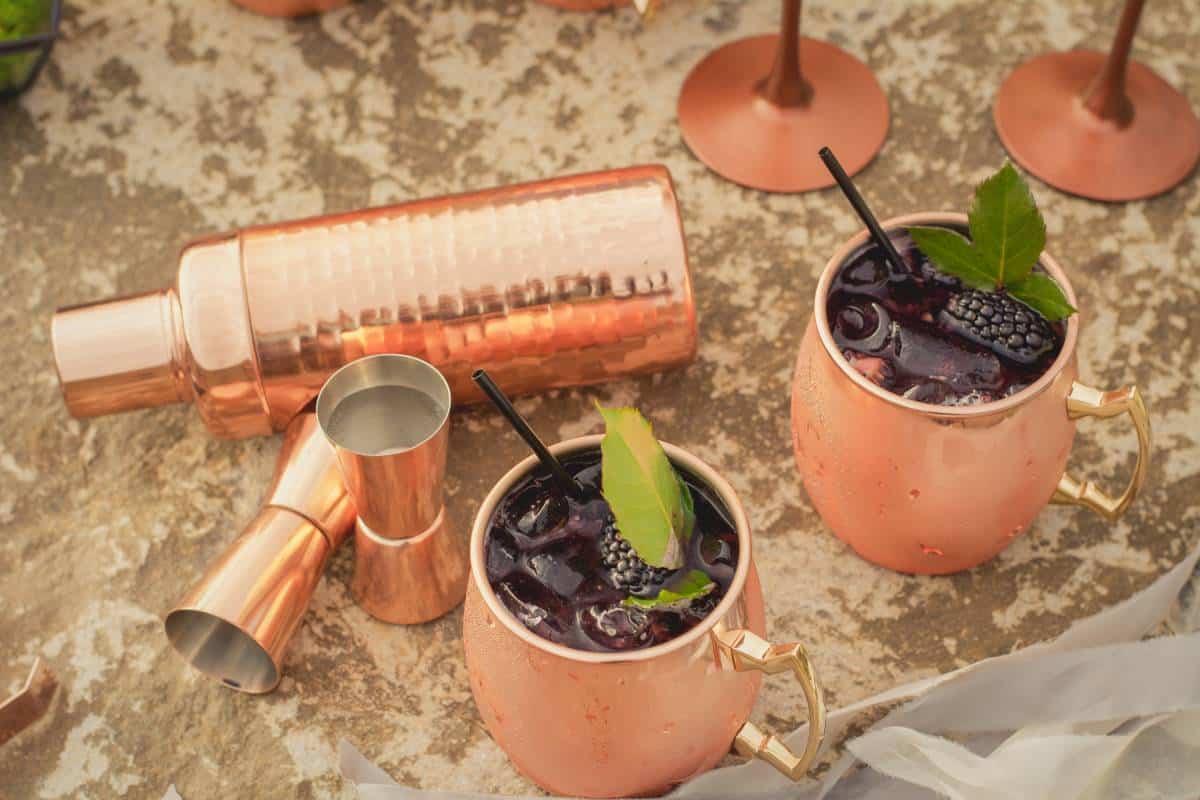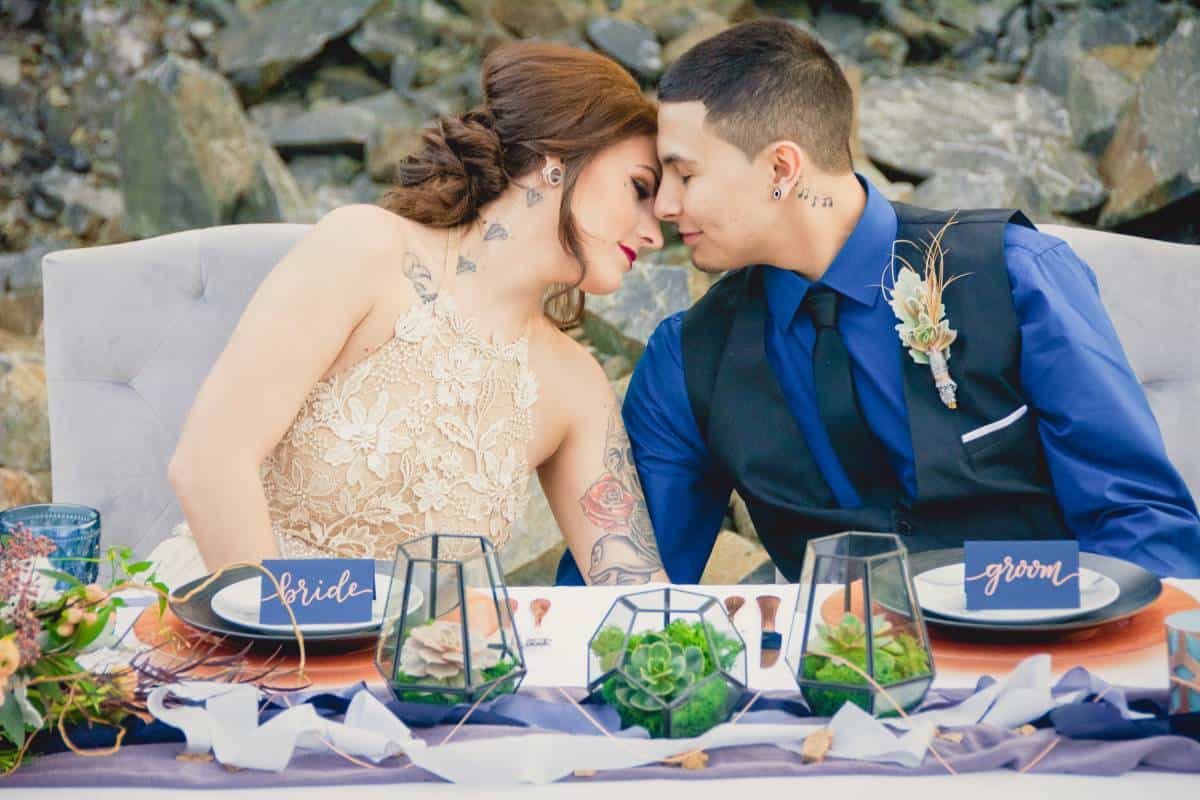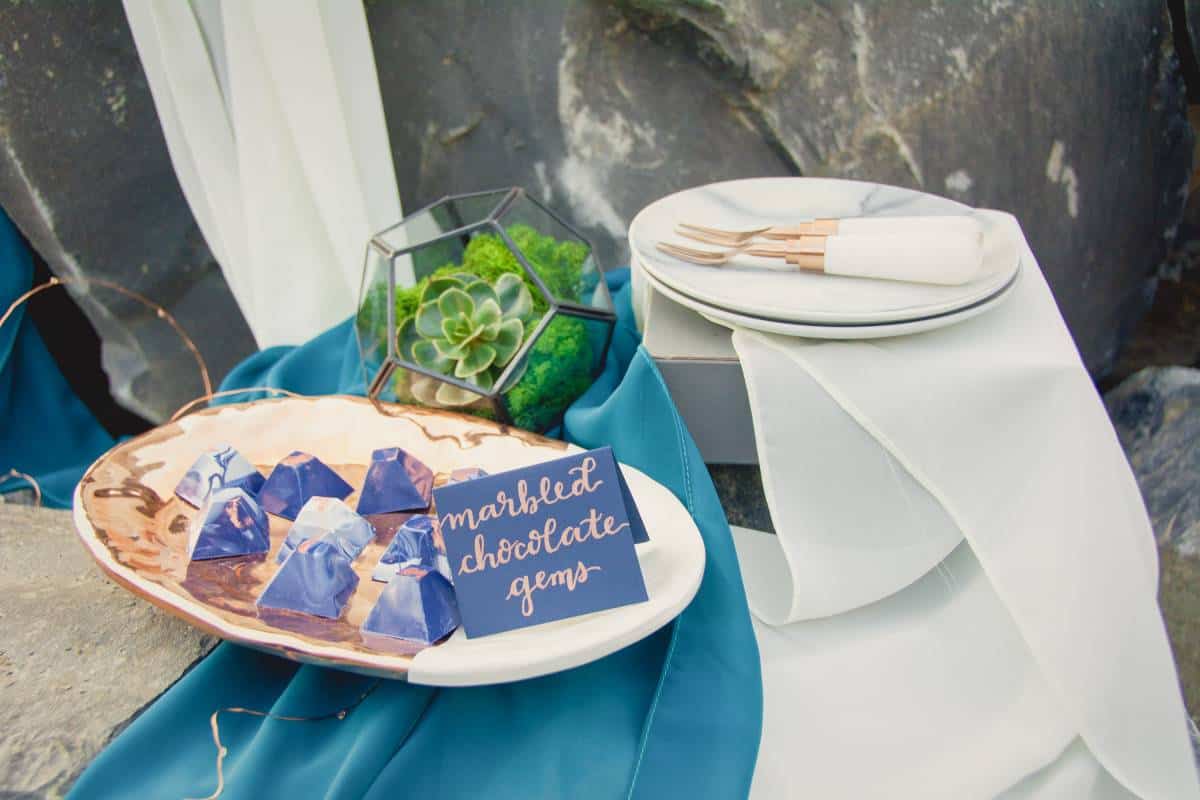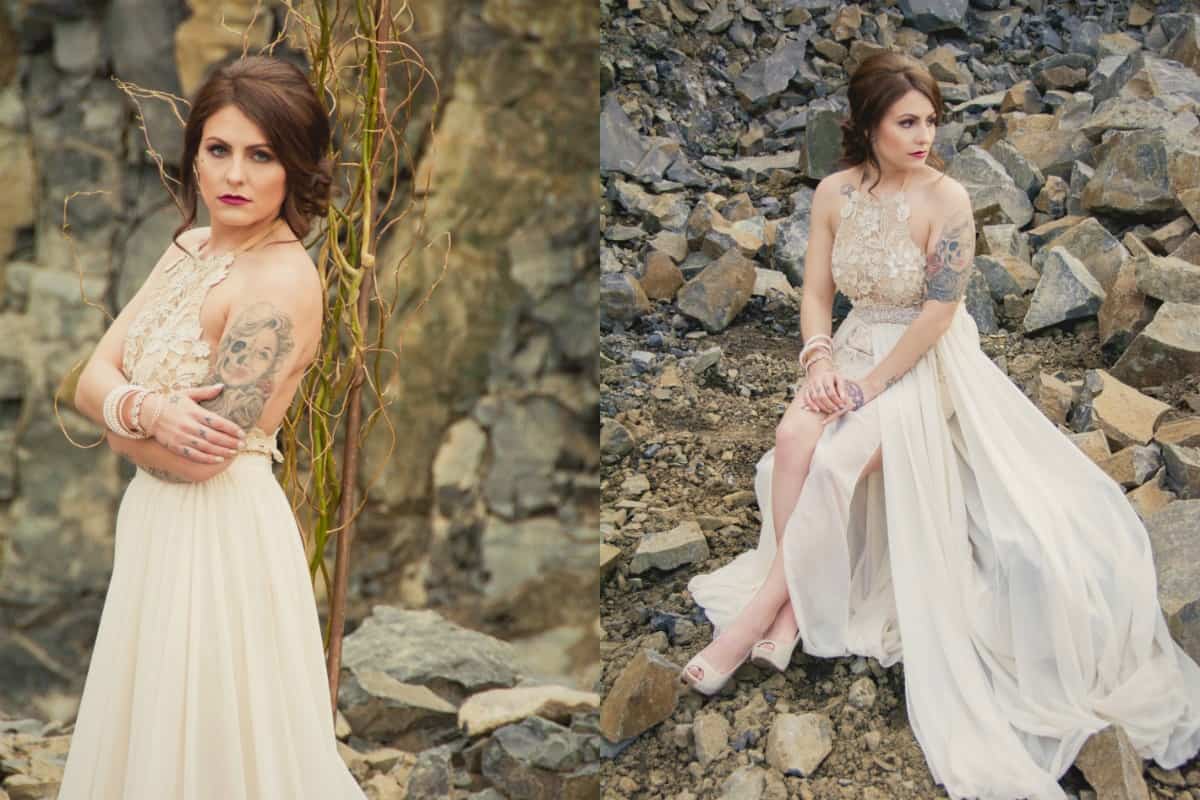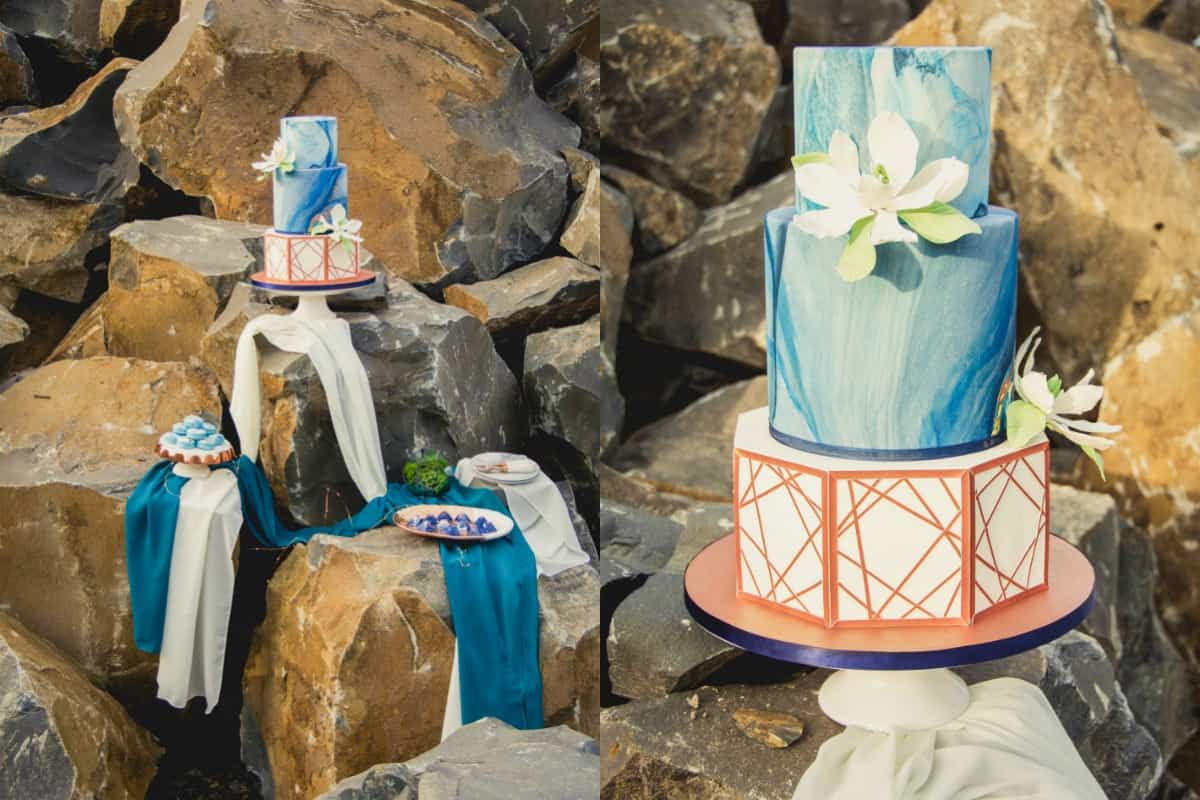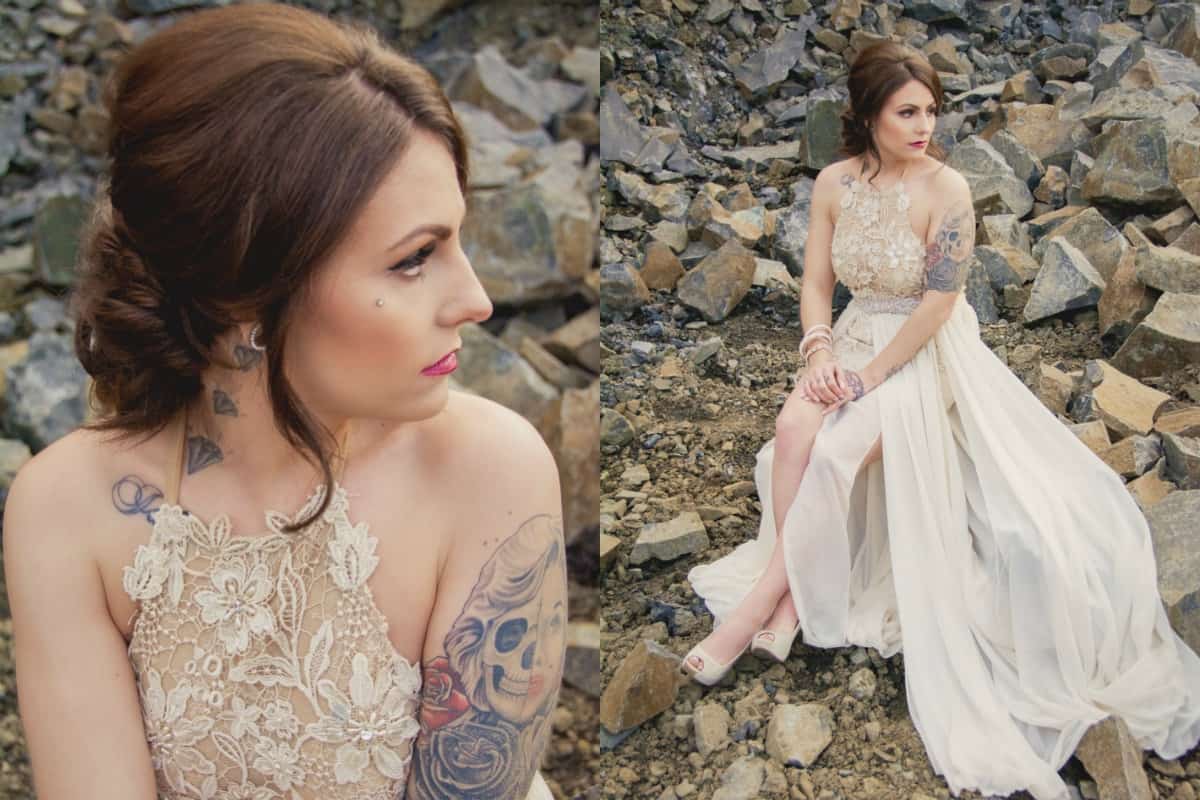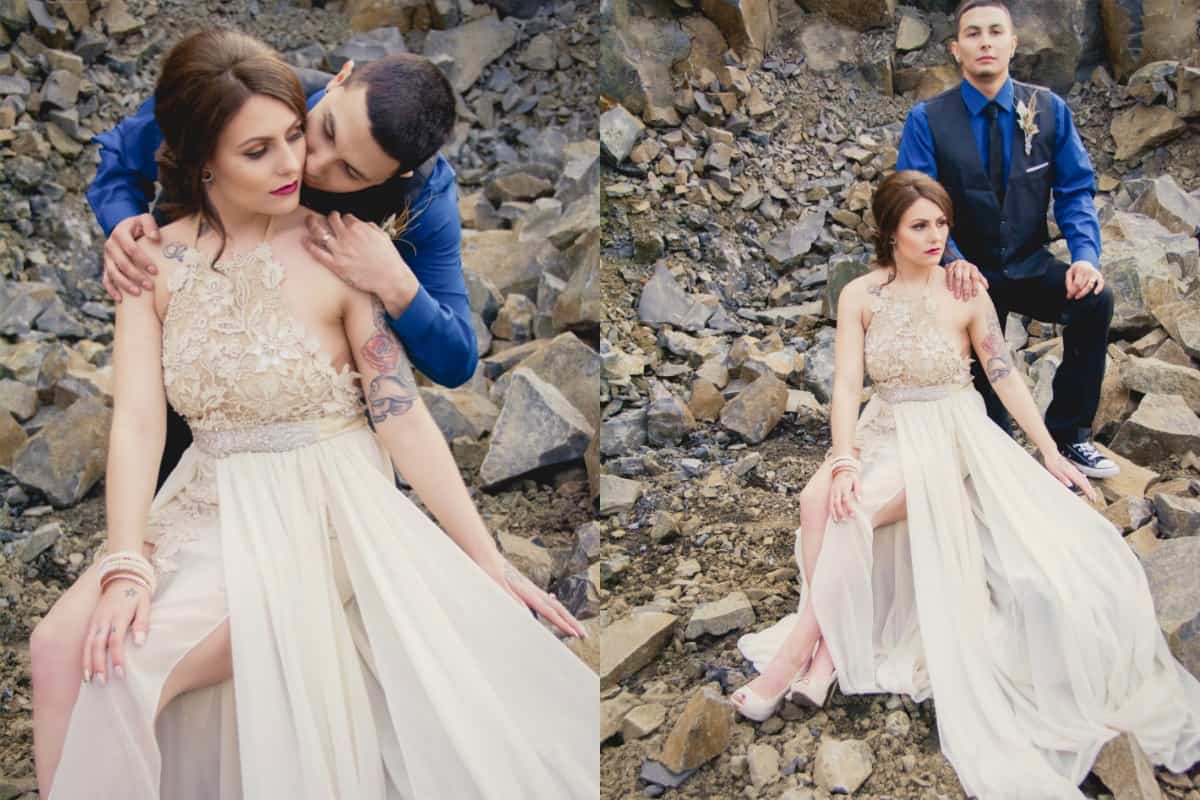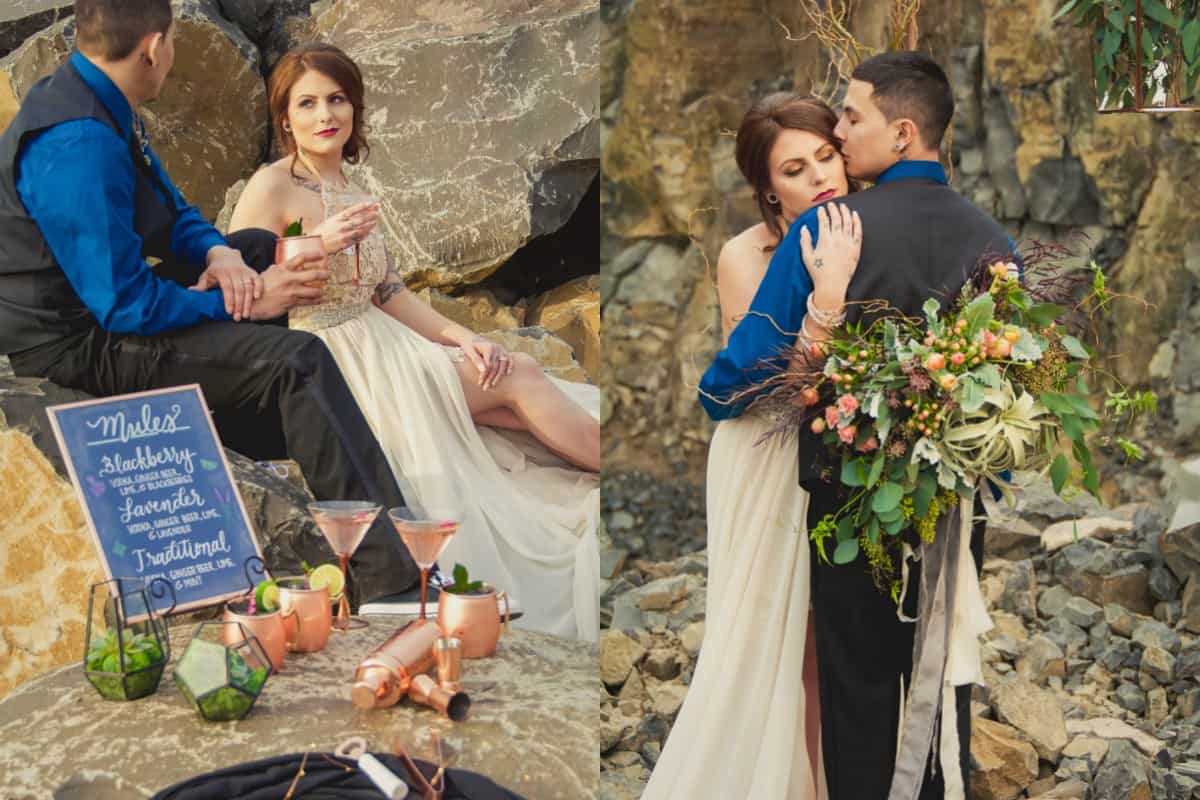 Take this Advice
I encourage couples to truly reach for their dreams, and to personalize everything about their wedding. Don't be bafraid to choose the unique location, consider creating a signature cocktail that blends well with your wedding and who you are, don't be afraid to hire a wedding planner and designer to take the heavy load of planning, organizing, and selecting all of those important details. ~ Trixie Ortiz, Senior Stylist
From the Stylist
We believe guests should be pampered, and the celebration should be all about you and your guests. YOUnique prides itself in constantly finding new inspirations, developing fresh ideas, and mastering the art of "design" so that we can bring the best design to you, our customer and friend. We also work hard to simplify the wedding planning/management process by connecting you with the highest quality of vendors . As a YOUnique Bride, we welcome you to our family with a customized welcome gift you and your fiancé will enjoy, a yummy gift, I must say. We also show our clients a personalized thank you gift, that is a keepsake treasure for the years to come. A customized wedding book for you to place all of those special pictures from your big day, a special book that matches your wedding style. We are located in the beautiful state of Oregon, but visit Washington often, and are willing to travel to your destination. We also have a love of styled shoots, and have established strong relationships with local photographers, so if you are interested in a over the top engagement, bridal session, we are your team. Please contact us via, email, phone, or through our instamedia accounts.
Vendors
Photographer: Missy Belyea, Owner of Whispering Winds Photography
Designer & Décor: Trixie Ortiz, Owner of YOUnique Events & Design
Floral: Kris Bennett, Owner of KRISanthemums
Cake: Silvia Garcia, Owner of Artfetti Cakes
Makeup: Anais Valdez, AnaisvaldezMakeup
Clothing: Alexis Williamson, Founder/Senior Stylist at La Belle Salon – Bellevue, WA
Dress Designer: Julie Vino Couture – Eden 711 (Cream/Nude)
Dress Details: the modern top is made out of lace and embroidered with pearls and sequins with an open slit silk chiffon skirt.
Hair: Sheri Feather, Owner of Say I Do Bridal Beauty
Invitation Designer: Olivia Berg, Owner of White House Aesthetics
Mixologist: Shawnaci Phillips & Courtney Lillegard, Owners of Destination Bartending
Hand Illustrator/Calligrapher: Lisa Peppard, Owner of Artful.Virgo
Hand Dyed Silk Ribbons: Kim Lay, Owner of A Ribbons Nest
Handmade Couture Linens: Jeanette Quintero, Owner of Party Crush Studio