From the photographer: Gena and Matt's engagement session began at the very location where Matt had proposed to Gena over a year ago – At Pillar and Post Hotel & Spa!  at Niagara-on-the-Lake, as I had been wanting to do a self-guided bicycle wine tour session for a while.  We brought our vintage cruisers with us (both to ride and use as photo props), and then we were off!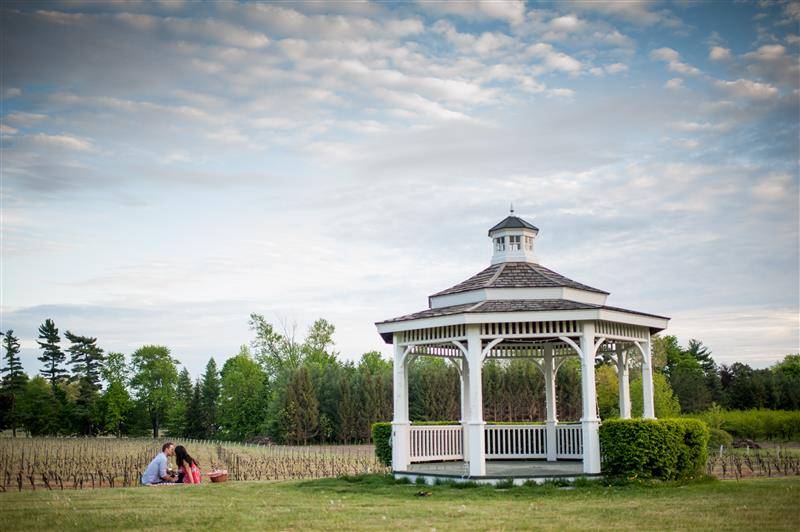 Our first destination was the picturesque Riverbend Inn & Vineyard Hotel, stopping along the way for portraits when a location inspired us.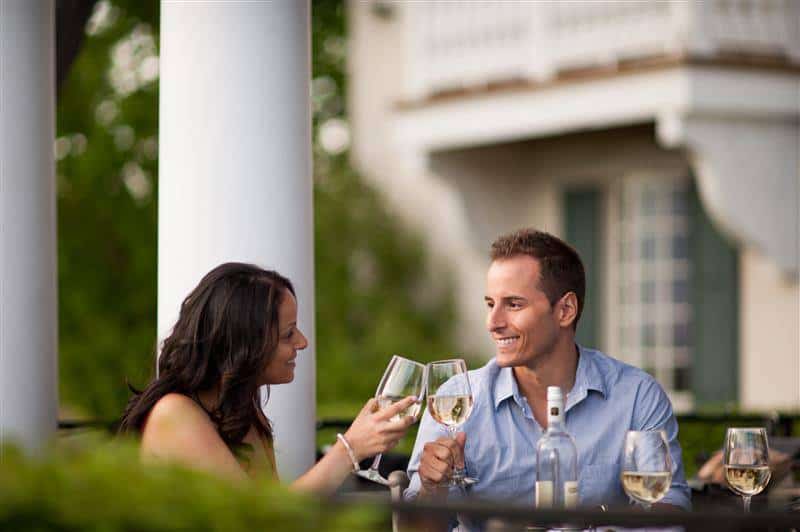 After sharing some white wine (kindly purchased for us by a generous group of patrons) and having a picnic alongside the hotel's sprawling vineyard and quaint gazebo, we continued our tour, stopping along the winding tree-lined lane of the hotel for photos.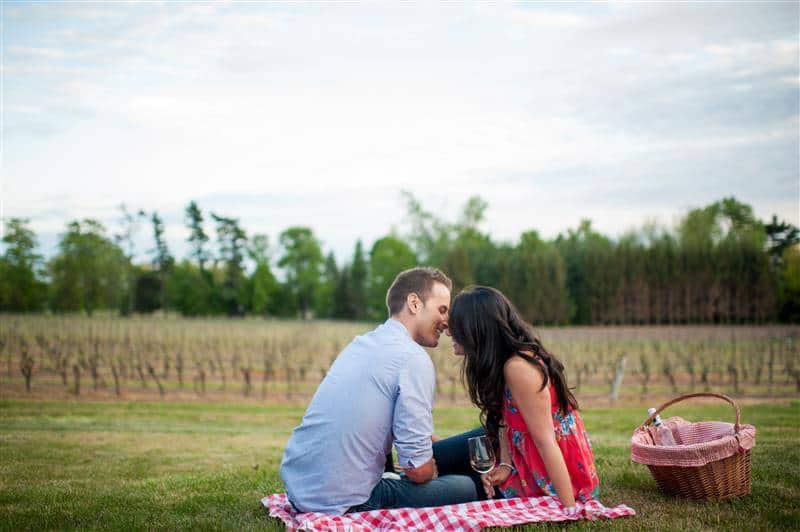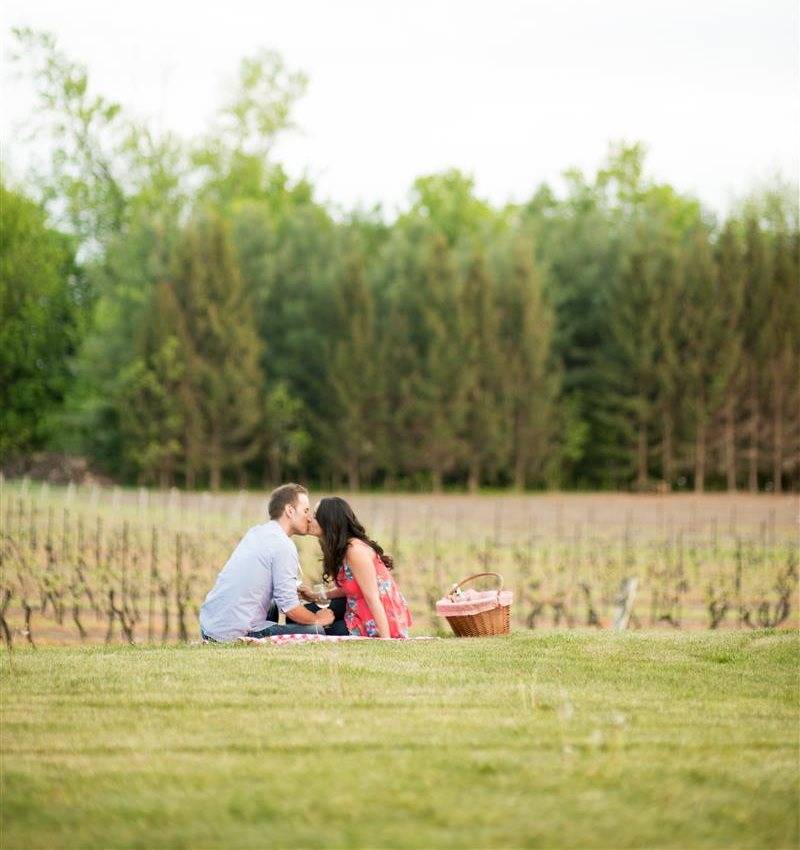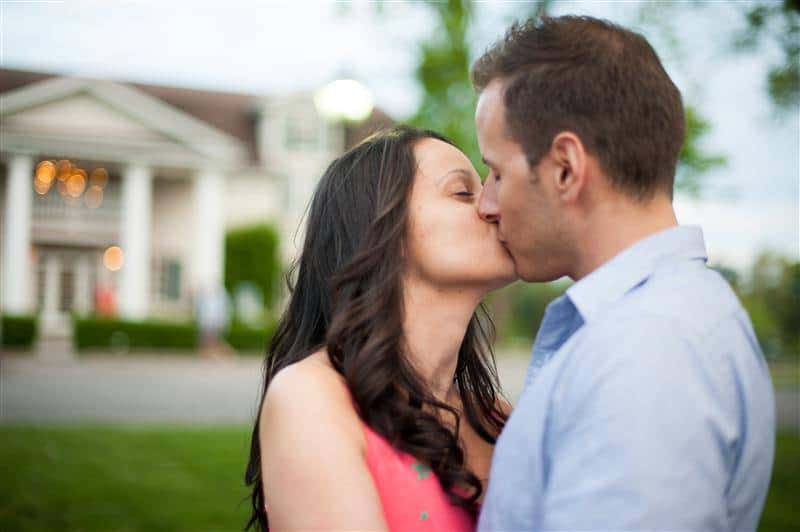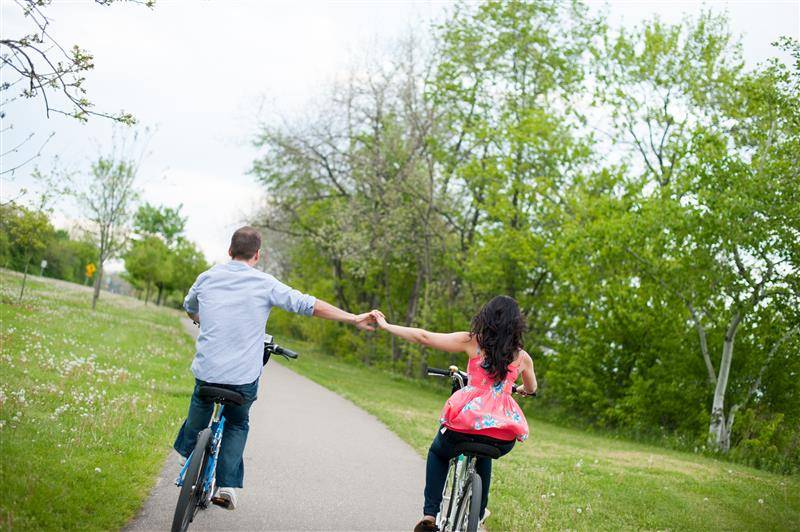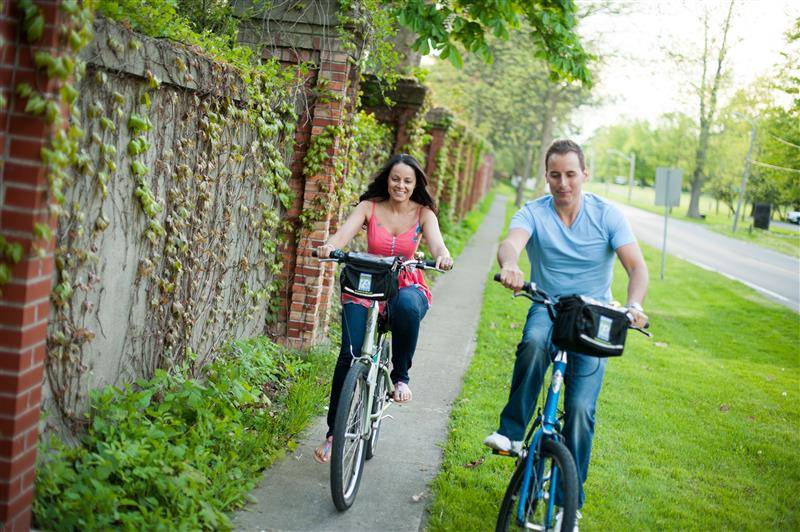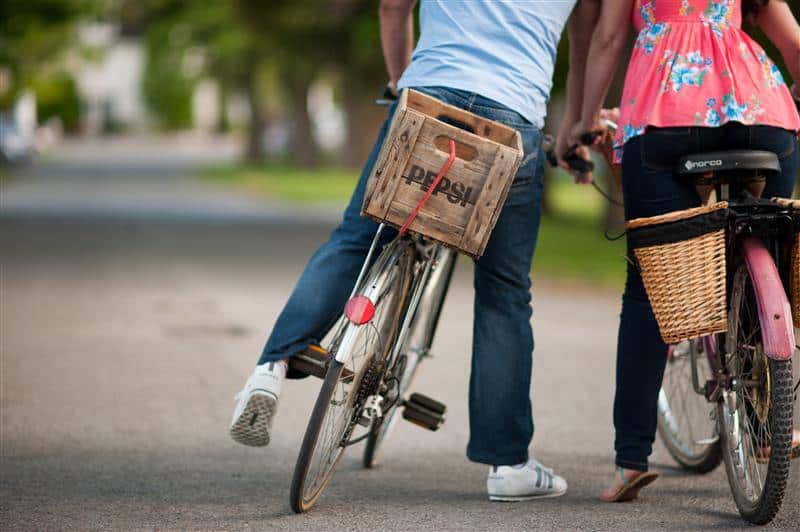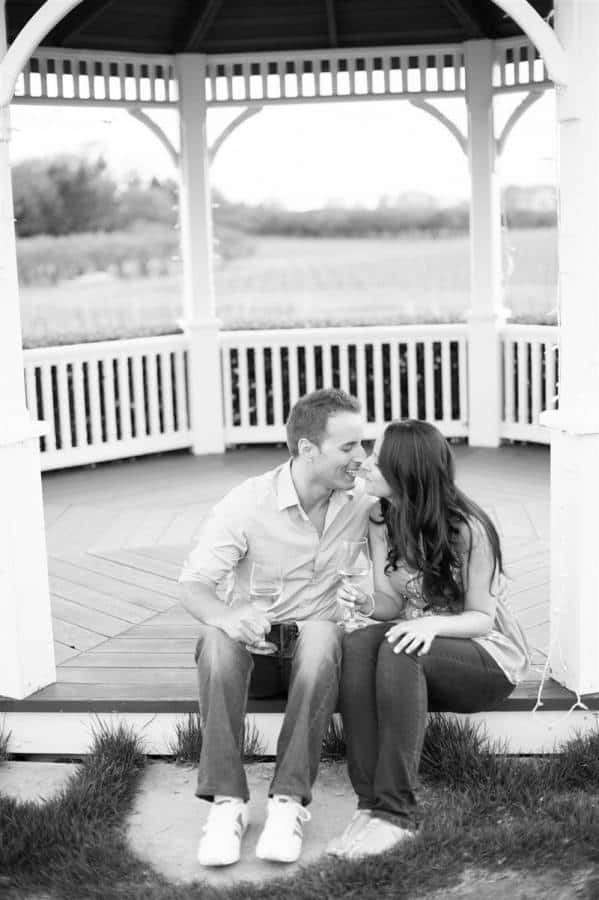 We road alongside the Niagara River on the Niagara River Recreation Trail as we made our way to our next destination, the ever popular Queen's Royal Park Gazebo.  This had been Matt's intended proposal location for Gena; however, due to it being a cold and dark February evening walking around in the snow, he decided it would be best to let Gena warm up inside, rather than search for the gazebo!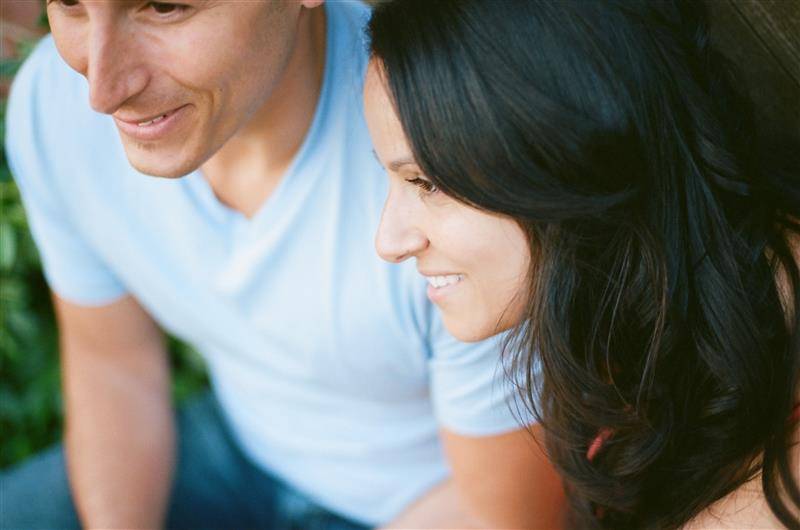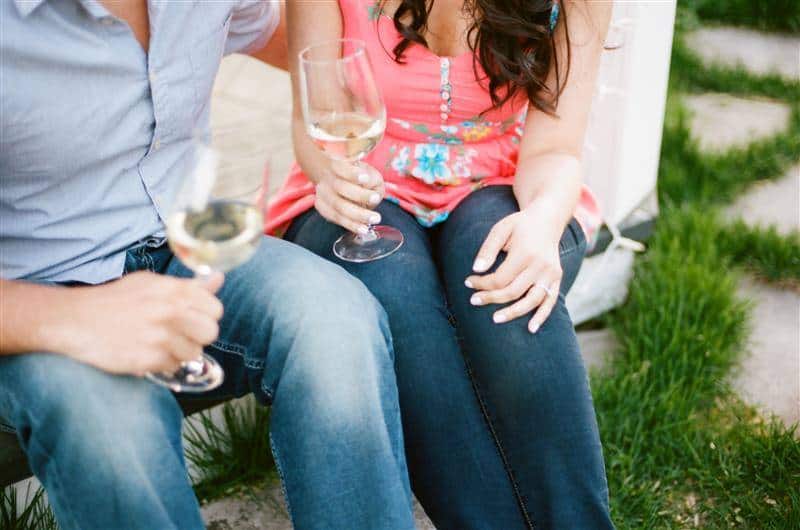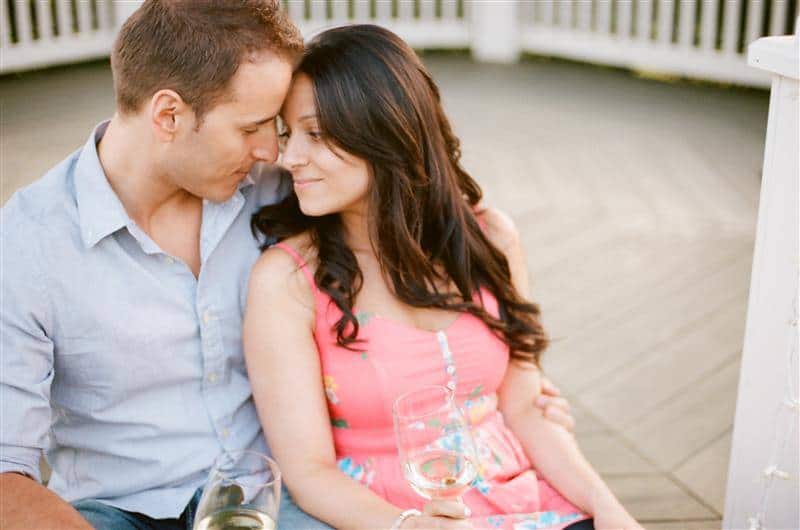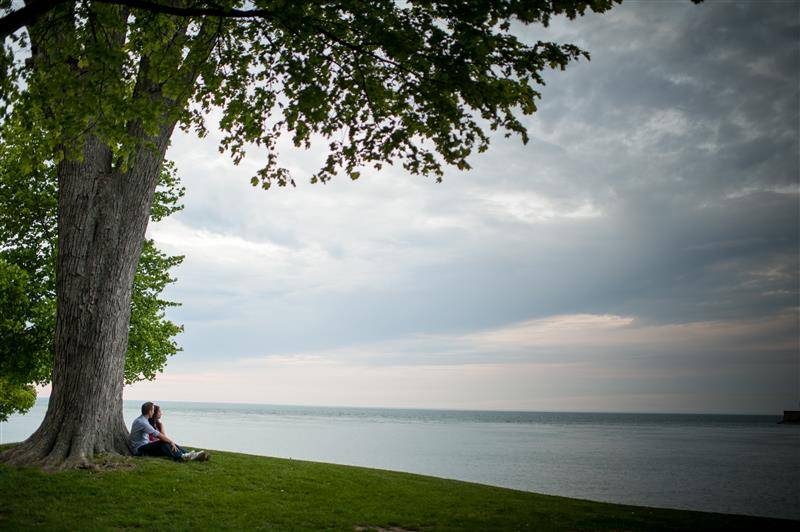 I had so much fun capturing them hanging out under a tree and by the gazebo while they took in the view of Lake Ontario at dusk.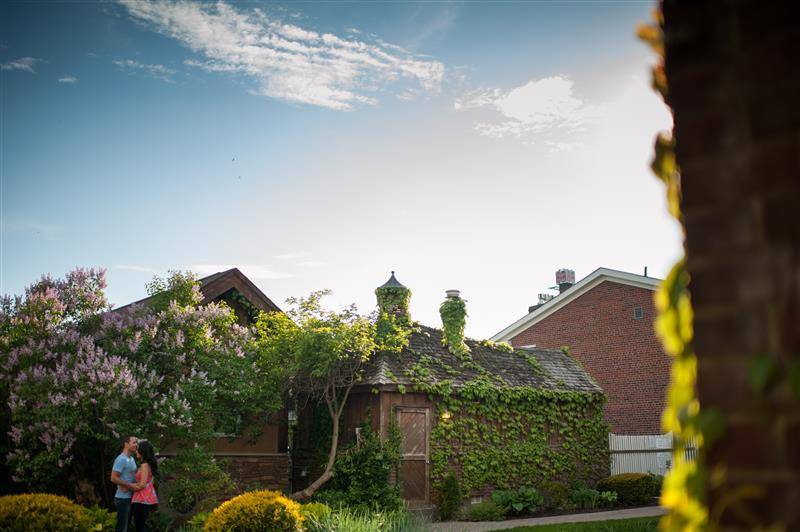 We wrapped up the session back at our studio in Hamilton with some night shots outside along the old brick walls. This has been one of my favorite sessions ever!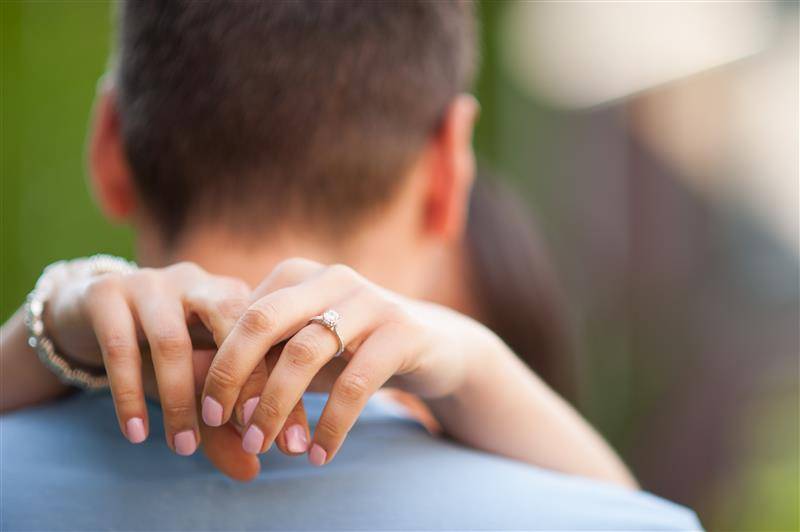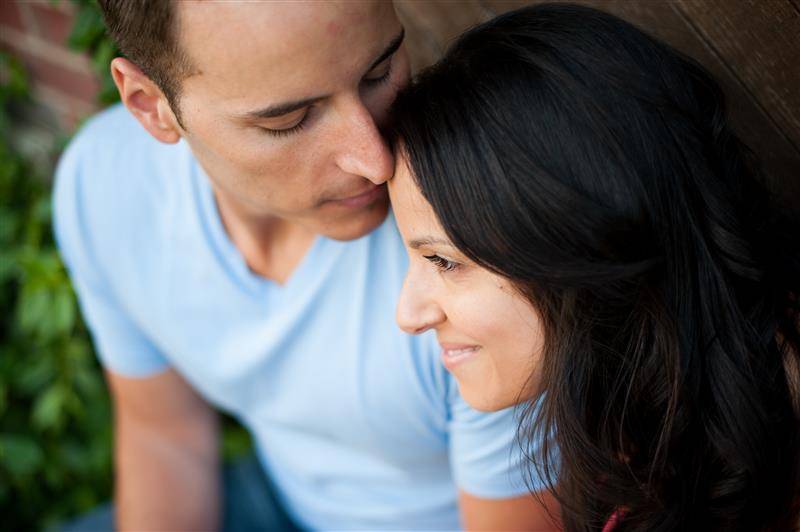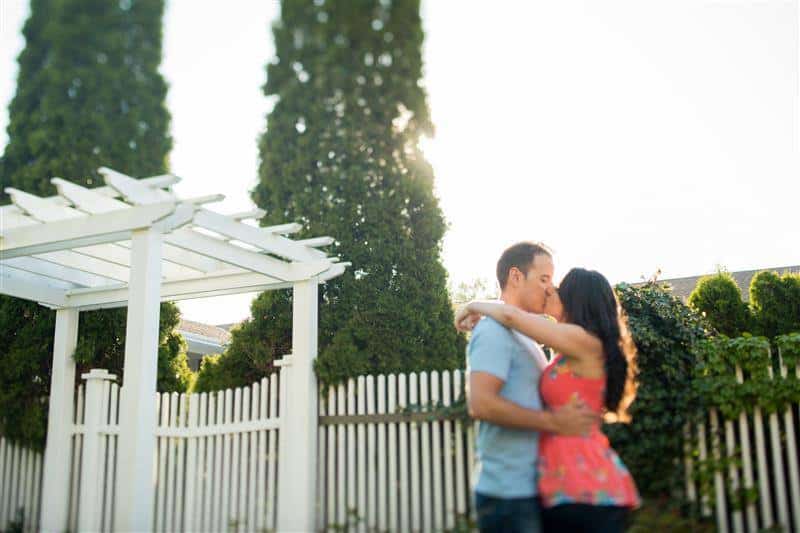 Gena and Matt, thank you both so much for an amazing time and we can't wait for your upcoming wedding!
Photographer:  GreenAutumn Photography